A VERY MERRY XMAS
from Prof Bullsh*t and his Smoking Pantaloons!
Prof B. has an eye for the very best in fairytales and during this season of pantomime who better to present them than the stars of the Commedia dell'Spin - the award-winning Smoking Panta-loons
WATCH OUT FOR THIS SEASON'S NEW HITS!
including "Pants over London!"

Please wait for the SMOULDERING PANTOCRATS to load - hot stuff!!
SOME PERFORMERS FOR ALL SEASONS!
+ DON'T MISS DETAILS OF THIS SEASON'S NEW HITS BELOW
THIS SEASON'S BIG HITS
L. Val Giddings in "BIO's Really Big Parade!"
Thanks to the skills of BIO-animation, you'll believe you're watching a cast of thousands!!
Prof Sassipants Prakash™ in "Monsanto, Mon Amour"
You'll believe a manekin can lie!
Dennis Avery in "Pants over London"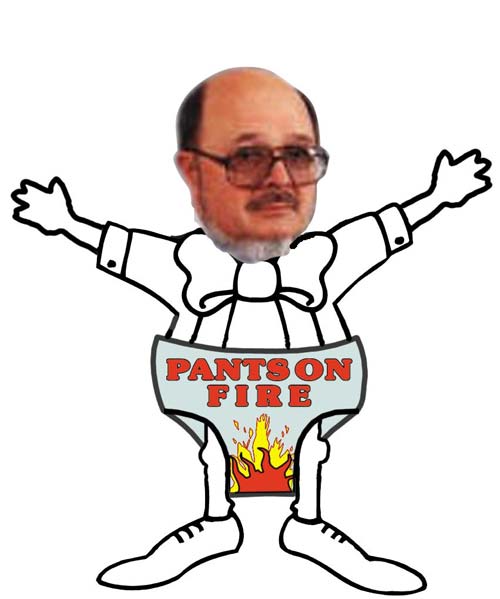 The GM PANTOCRACY are enjoying a blaze of publicity!
WHAT THE CRITICS SAY
"No need for a yule-log with this quick fire repartee!"
- The Stage
"A right load of flaming puddings!"
- The Sydney Morning Herald
"A bravura performance!"
- Andura Spinacek, London correspondent of AgBivingsView
"Left me in a total spin."
- Dr Halftruth
"We couldn't get out of the theatre fast enough!"
- Jean de Bris, Pants on Fire Brigade Quarterly
for any Jacks who like a corporate giant or two to spice up their Christmas panto
ALL SPONSORSHIP DETAILS WITHHELD!
©PANTOCRACY PRODUCTIONS™, INC.
MERRY XMAS& A BS-FREE NEW YEAR!