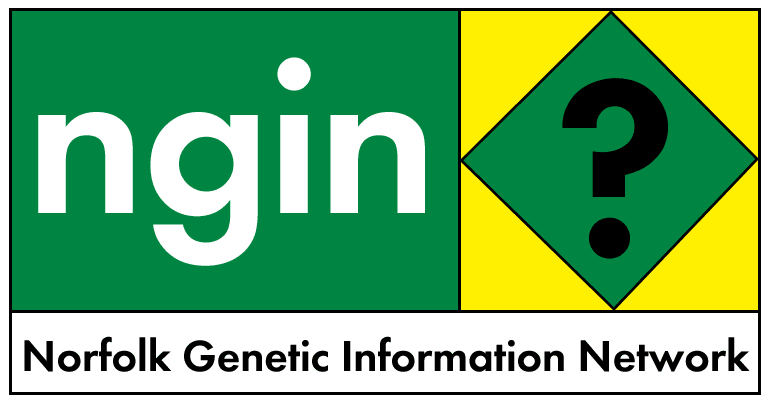 1 January 2003
==================================
GMWATCH number 5
==================================
------------------------------------------------------------
From Claire Robinson, GMWATCH editor
------------------------------------------------------------
Dear all,
As we've had a couple of weeks without a Weekly Watch, there's a lot of news to catch up on. December positively sweated evil-smelling propaganda from the biotech industry and scientists on its gravy train, so we've put the 'Impropaganda' section in pride of place - first. It includes a must-read report (lead item below) on the UK government's attempt at "burying" some embarrassing facts about its own GM crop trials.
Talking of industry propaganda, an article that repays careful reading is 'The Fake Parade', by Jonathan Matthews of GM WATCH. It's about how the biotech industry, faced with concern and hostility to its products in the global South, has not only been busy manufacturing demands for access to genetically engineered crops in the name of the poor, but has even been manufacturing the poor themselves!!! Ingenious!
I make no apology for reproducing in full a short but devastating piece from the UK magazine, 'Private Eye', about a press release from chemical/biotech giant, Dow Chemicals. A company expressing guilt at murdering 20,000 people while being under no obligation to do anything to atone for it, should give anyone a handle on the biotech industry's vehement resistance to all liability legislation over GMOs.
If you have friends who are online and might be interested in our work, please do encourage them to subscribe. Remember, with a choice of daily, weekly or monthly bulletins, GMWATCH is no longer for just the "hard core"! And if they're not online, why not print this off and send it to them?
I wish you all a happy and GM-free New Year.
Claire Robinson <claire@gmwatch.org>
www.ngin.org.uk
PS If you're in the UK, do watch out for the upcoming BBC radio programmes on GM - see MEDIA ALERT.
-----------------------------------------------------------
CONTENTS
-----------------------------------------------------------
IMPROPAGANDA
COMPANY NEWS
FOOD SAFETY
PHARMING
FARMING
HEALTH
THIRD WORLD
MEDIA ALERT
SUBSCRIPTIONS
-----------------------------------------------------------
IMPROPAGANDA
-----------------------------------------------------------
DEFRA IN GM CROP TRIAL COVERUP
Evidence has emerged from the UK government's GM crop trials of widespread gene flow between GM crops and non-GM crops, and between GM crops and wild relatives. The investigation, conducted between 1994 and 2000 by the National Institute of Agricultural Botany and the Laboratory of the Government Chemist, indicates that GM oilseed rape cannot be grown in the UK without massively contaminating non-GM and organic rape.
DEFRA, the UK government's department of the environment, farming and rural affairs, tried to "bury" the findings by publishing only a brief summary on their website on Christmas Eve.
An article in the Independent on Sunday reported: "Alarming new results from official British trials of GM crops are severely jeopardising plans for growing them commercially. The findings - in a new government report - show, for the first time in Britain, that genes from GM crops are interbreeding on a large scale with conventional ones, and with weeds. "The study is so devastating to the Government's case for GM crops that ministers sought to bury it by publishing the first information on it on the Department of the Environment, Food and Rural Affairs website on Christmas Eve. That is the one day in the year when no newspapers are being prepared. Even then it only produced a heavily edited summary of the main report. Unusually the full report, which will contain much more devastating detail, was withheld from publication on the website.
"The department said that it was available on request, but when The Independent on Sunday tried to ask for it last week, the department said that no one was available to provide it."
https://members.tripod.com/~ngin/291202a.htm
https://members.tripod.com/~ngin/301202a.htm
Links to downlaod the full report have subsequently been made available:
http://www.defra.gov.uk/environment/gm/research/epg-1-5-84.htm
RAT SEEN IN GMWATCH CRYSTAL BALL
Last month, GMWATCH reported how GM crop trials previously hyped by the UK government as "essential" to the scientific understanding of the impact of GMOs on the environment were suddenly being characterised by Blair's chief scientific advisor, Prof David King, as "a minor, barely significant element in global GM research". The government said that the trial results would play no part in the government's Science Review of GM crops, designed to inform the decision on whether to go ahead with GM crop commercialisation in the UK, which would be completed before the full trial results are published.
https://ngin.tripod.com/291102a.htm
Why the rush to bypass the findings of crop trials which have swallowed millions of pounds of taxpayers' money - particularly, at the same time that the government has determined that the Science Review can accept non-peer reviewed material (see below) as evidence?
For an ID parade of the usual suspects sitting on the supposedly independent but actually industry-stacked Science Review panel, see
https://members.tripod.com/~ngin/281202b.htm
DAMAGE CONTROL?
The deliberately down-played publication by DEFRA of worrying findings from crop trials, completed some two years ago, needs to be viewed in conjunction with a bizarre snippet of non-news eagerly promoted by the ever-GM friendly Science Correspondent of The Times', Mark Henderson. Henderson's article, called "GM crops could revive endangered wildlife", contained the startling claim that research on GM sugar beet trials "has revealed sharp improvements in the density of weeds, seeds and insects" without damaging crop yield. This in turn, says the article, could help revive endangered birds which depend on seeds and insects for food.
This article is remarkable for three reasons:
*** The "research" in question, by the Institute of Arable Crops Research (IACR), has neither been peer-reviewed nor published. According to scientists who attacked Dr Pusztai for going public with his worrying GM potato results prior to publication, such an action violates every canon of scientific rectitude.
*** The claimed "benefits" of increased weeds, weed seeds and insects would not be seen as such by farmers, however much they like wildlife. What farmer in his right mind is going to allow weeds to set seed in his fields, leading to year after year of weed problems? Hence the experiments do not reflect real farming conditions.
*** The article was published on 26 December, just ahead of media reports on the damaging results of the DEFRA crop trials showing that GM crops are cross-breeding with weeds and normal crops, leading to superweeds.
This is not the first time Henderson and The Times have obliged the biotech industry by selectively hyping research results ahead of publication. In 1998 Monsanto conducted press tours of GM crop trials run by scientists, also from the IACR which includes Aventis, DuPont and Syngenta amongst its "Commercial Partners". The Times ran the headline, "Modified crops help man and wildlife", reporting, "Genetically engineered crops can save farmers money, reduce chemical spraying and create a better habitat for birds and insects, scientists claimed yesterday." When, nearly two years later, the IACR study was published, it turned out that the delayed herbicide application involved in the trials in question produced a massive yield penalty that farmers would never accept.
https://members.tripod.com/~ngin/120302b.htm
Disturbingly, the same IACR scientists who seem to be at the heart of these industry spin operations are involved in running the UK's farmscale trials, into which millions of pounds of taxpayers money has been sunk.
https://members.tripod.com/~ngin/281202b.htm
NATURE TELLS (SOME OF) THE TRUTH
An article in the science journal Nature has admitted the role of Monsanto's PR firm, Bivings, in initiating and fuelling the attacks on scientists Quist and Chapela, who had published research in Nature revealing GM contamination of indigenous Mexican maize. But the article does not include the most recent evidence that their principal attacker operated directly out of Monsanto in St Louis as part of the company's guerilla PR strategy to take control of the internet and use it to destroy the credibility of its critics.
https://members.tripod.com/~ngin/221202c.htm
The Bivings campaign appears to have worked like a charm on Nature editor Philip Campbell, leading to his publication of a retraction (which he later denied was a retraction!) in which he claimed that he should not have published Quist and Chapela's paper.
For the evidence of Monsanto's *direct involvement* in the dirty tricks campaign against its critics:
https://ngin.tripod.com/deceit07.html
See MEDIA ALERT (last section - below) for an upcoming programme that tackles the Chapela story amongst much else.
HYPOCRITE OF THE MONTH: SIR PETER LACHMANN FRS
Lachmann recently published a letter in The Times welcoming the government's upcoming Science Review as a chance to "emphasise the importance of scientific trials". Lachmann also warns us not to think that the British Medical Association's warnings on the health risks of GM "reflect wider medical opinion", in spite of the fact that the BMA represents 80% or more of doctors in the UK.
In 1999 it was revealed by Dr Richard Horton, editor of The Lancet, that a senior Fellow of the Royal Society had threatened him with the loss of his job if he published Dr Pusztai's research on GM potatoes, even though that research had been approved by a majority of its peer reviewers. The scientist in question? Sir Peter Lachmann, he who lectures us about the importance of "scientific trials".
More black propaganda:
"Greenpeace founder calls extremists 'anti-human' "
https://ngin.tripod.com/131202d.htm
'Big Food' funded Web site attacks celebs, foundations
https://ngin.tripod.com/301202c.htm
AND GM WATCH WISHES YOU A B-S FREE NEW YEAR
https://ngin.tripod.com/pantsatchristmas2.htm
-------------------------------------------------------------------------
COMPANY NEWS
-------------------------------------------------------------------------
DOW: A LESSON IN CORPORATE RESPONSIBILITY
Any consumer or farmer who still has faith that regulators or the justice system will protect them against, or compensate them for, harm caused by GMOs should read the following article, from Private Eye, which we are reproducing in full.
The article tells how nearly 20 years after the event, Dow has still not acknowledged responsibility for the 1984 poison chemical leak in Bhopal, India, that killed at least 20,000 people. The chemical plant was owned by Union Carbide, but was later taken over by Dow.
The article makes clear that Dow, like all corporations, recognises only one responsibility -- to its shareholders. Even if such a company were to cause suffering, destruction and death on a vast scale, it will devote all its resources to ***not doing the right thing***, i.e. it will evade liability. Admitting responsibility would damage share prices and could lead to the company's collapse on the stock market -- and would set legal precedents that would end the reign of the corporation as we know it.
For intellectually challenged politicos who fail (or conveniently pretend to fail) to grasp this simple lesson, it's here spelled out with admirable clarity by the president of Dow. He also as-good-as admits that the imperatives of the corporation are incompatible with democracy.
Dow Chemicals is involved in the development of GM crops and the agrochemicals on which they are dependent, and is a member of biotech industry lobby group BIO. If Dow still hasn't faced up to its disasters from the chemical age, what hope is there that the company and its biotech industry fellows will ever face up to their genetic engineering "mistakes"? Or that companies will regulate themselves effectively, as they are in practice allowed to do with every release of a GM crop?
Dow are also the people who made napalm a household word. It was one of the US companies that produced the defoliant Agent Orange and covered up information about dioxin contamination in Vietnam.
From the Dow website:
"At Dow, protecting people and the environment is part of everything we do and every decision we make." - from the Dow Environment Health & Safety Policy
http://www.dow.com/environment/ehs.html
On biotech Dow says:
" We are participating in the dialogue and working to understand and address people's honest concerns about such topics as labeling and biodiversity."
http://www.dow.com/environment/debate/d2.html
That's somewhat hard to relate to Dow's funding of the Competitive Enterprise Institute, the industry front group that co-founded AgBioWorld, notorious for its smear campaigns against scientists and others with "concerns about such topics as labeling and biodiversity."
...
Private Eye no 1070, 27 Dec 2002-9 Jan 2003
Bhopal: Another Poisonous Release
Dow Chemicals, a company heavily criticised for the chemical weapons it supplied in the Vietnam war is in trouble again -- this time over the deaths of 20,000 people in India.
On 3 December it issued a press release headed: DOW ADDRESSES BHOPAL OUTRAGE, EXPLAINS POSITION.
The position is that in 1984 a pesticide factory in Bhopal, India, owned by Union Carbide, sprung a leak. Poisonous gases and chemicals killed 5,000 people almost at once and another 15,000 (at least) when the chemical leaked into the water supply. Union Carbide was later taken over by Dow.
The Dow press release quoted Michael D Parker, Dow's president, as saying: "We are being portrayed as a heartless giant which doesn't care about the 20,000 lives lost due to Bhopal over the years. But that just isn't true. Many individuals within Dow feel tremendous sorrow about the Bhopal disaster, and many individuals within Dow would like the corporation to admit its responsibility, so that the public can then decide on the best course of action, as is appropriate in any democracy. Unfortunately we have responsibilities to our shareholders and our industry colleagues that make action on Bhopal impossible. And being clear about this has been a very big step."
The release also quoted Dow spokesperson Bob Questra as saying: "We understand the anger and hurt. But Dow does not and cannot acknowledge responsibility. If we did, not only would we be required to expend many billions of dollars on clean-up and compensation -- much worse the public could then point to Dow as a precedent in other big cases. 'They took responsibility; why can't you?' Amoco, BP, Shell and Exxon all have ongoing problems that would just get much worse. We are unable to set this precedent for ourselves and the industry, much as we would like to see the issue resolved in a humane and satisfying way."
The Eye assumed the press release was a spoof, a heartless satire on the hypocrisy of multinational companies. So we contacted Dow headquarters and asked if the release could possibly be authentic. Back came an immediate and irritated reply to the effect that of course the release was genuine and the company was proud of it.
...
SYNGENTA IN RETREAT
Syngenta has pulled out of its planned collaboration with the Raipur-based Indira Gandhi Krishi Vishwavidyalaya (IGKV) for developing new rice hybrids from the collected local germplasms held in the University's gene bank.
https://members.tripod.com/~ngin/241202b.htm
The proposed deal had generated a mass protest (the Seed Satyagrah) when it emerged that IGKV planned to sell 22,972 varieties of germplasm, collected by the revered scientist Dr. Richharia, to Syngenta.
https://members.tripod.com/~ngin/111202d.htm
Syngenta is also closing its plant genome research institute in San Diego, California, the Torrey Mesa Research Institute (TMRI). This news follows reports that Syngenta will pull out of UC Berkeley, California when its 5-year agreement with the University comes up for renewal in 2003, and its decision earlier this year to terminate a much vaunted research alliance with the John Innes Centre in the UK that still had several years to run, causing JIC to lose around a million pounds a year.
https://members.tripod.com/~ngin/221202b.htm
MONSANTO PRESIDENT RESIGNS
On 18 December, Monsanto announced the resignation of its president and chief executive Hendrik Verfaillie, ending a 26 year career with the company. Both Verfaillie and the board of directors agreed "that the company's performance during the past two years has been disappointing." Monsanto stocks fell almost 6% at the news; Monsanto's stock has fallen nearly 50% since January.
https://members.tripod.com/~ngin/211202a.htm
-------------------------------------------------------------------------
FOOD SAFETY
-------------------------------------------------------------------------
STARLINK TURNS UP AGAIN IN U.S. CORN
Japan has found trace amounts of unapproved StarLink corn in an American shipment bound for Tokyo's food supply, renewing fears that major trading partners may once again turn their backs on U.S. exports. USDA (U.S. Department of Agriculture) officials said they were "surprised" by the news since they believed all remaining StarLink corn was destroyed last year.
https://members.tripod.com/~ngin/281202a.htm
How long before the GM pharmaceutical corn, which USDA claimed was caught before it entered the food chain, turns up in U.S. food.
Some quotes:
"In Iowa, StarLink corn represented 1 percent of the total crop, only 1 percent. It has tainted 50 percent of the harvest." - ABC NEWS Nov 28, 2000
Dale Farnham, an Iowa State University agronomist: "No one knows how far the corn pollen can travel, some studies have said a quarter of a mile." - Reuters, Nov 22, 2000, Corn leaving bad taste in world markets as GMO worries build
"Aventis CropScience Wednesday was at a loss to explain why another variety of corn besides its StarLink brand is producing the [StarLink] Cry9C protein." - United Press International Nov 22, 2000, Second corn variety producing Cry9C
"The US Department of Agriculture claims to know where the maize "banned from all food use globally..." is located. Aventis... says it knows, also. So do I: StarLink maize is everywhere." - US agricultural journalist Alan Guebert in (UK) Farmers Weekly, Dec 8, 2000
https://members.tripod.com/~ngin/311202a.htm
FSA REFUSES TO ENDORSE ORGANIC FOOD
UK environment minister Michael Meacher has clashed with Food Standards Agency chief Sir John Krebs over Krebs' refusal to endorse organic food. Krebs has even refused to state that organic farming has environmental benefits, a point that many believe has been scientifically well established, on the grounds that such a statement would compromise the agency's "independence". However, he recently admitted to trying to undermine organic farming's environmental credentials - something that he obviously regards as not compromising the FSA's independence! No wonder Sir John's views on organic food and farming have been described as "extreme" by the Chief Executive of the Irish Food Safety Agency.
https://members.tripod.com/~ngin/071202b.htm
on Sir John: https://ngin.tripod.com/pants1.htm
The FSA's "independence" is, of course a particularly good laugh. Shortly after becoming head of the FSA, Sir John cooperated with a food industry funded group who set up a Forum full of GM proponents to establish enforcable guidelines on the media's reporting of contentious issues like GM foods. And the head of the Scottish FSA, Dr George Paterson is reported to have been involved in fast tracking the approval of a GM product for Monsanto and other shenanigans while director general of Health Canada's Food Directorate.
https://ngin.tripod.com/fsa.htm
-------------------------------------------------------------------------
PHARMING
-------------------------------------------------------------------------
COMPANY THAT MIXED PIG VACCINE WITH U.S. FOOD SAYS SORRY
The leader of ProdiGene, the company that mixed GM corn containing a pig vaccine with soybeans meant for humans, issued an apology. "We're very sorry for the mishap and have corrected it," said Anthony G. Laos, CEO and president of ProdiGene. The Agriculture Department imposed more than $3 million in penalties on ProdiGene's contaminated soybeans, and fined the company $250,000.
https://members.tripod.com/~ngin/091202a.htm
For the latest on pharming, see
THE THREE MILE ISLAND OF BIOTECH?
https://ngin.tripod.com/131202e.htm
-------------------------------------------------------------------------
FARMING
-------------------------------------------------------------------------
ROUNDUP RESISTANT WEEDS THREATEN LAND VALUES IN US
The US is being hit by Roundup Ready resistant weeds and an independent market research study, which has been seen by GMWATCH, says Roundup Ready resistance is set to hit the economic value of farmland, wiping around 17% off US land rentals. What's more, 46% of the farm managers surveyed in the study said weed resistance to glyphosate, the active ingredient in Monsanto's herbicide Roundup, is now their top weed-resistance concern.
https://members.tripod.com/~ngin/181202c.htm
ORGANIC METHODS INCREASE RICE YIELD BY 100%
A purely organic system of rice planting developed in Madagascar claims to increase rice yield per hectare by as much as 100% - doubling average rice yields of 3.5 metric tons (MT) per hectare to as much as 8 MT. The findings were presented by Norman Uphoff, director of Cornell University's International Institute for Food and Agriculture Development (CIIFAD).
https://members.tripod.com/~ngin/201202e.htm
ORGANIC METHODS INCREASE YIELDS BY 880% ON POOR SOIL
In a modern trial of ancient Amazonian organic farming methods using experimental plots, yields on poor rainforest soil were increased by 880% over plots using modern intensive farming methods. The key to producing these massive yields appears to be:
*** scorching off the ground regularly with small fires and incorporating vegetable charcoal into the soil; incorporating fallen leaves/vegetation; and (in the modern experiment) adding mineral fertiliser
*** allowing billions of soil microbes to do the rest.
The resulting rich soil is self-sustaining, renewing itself constantly.
https://members.tripod.com/~ngin/201202f.htm
-------------------------------------------------------------------------
HEALTH
-------------------------------------------------------------------------
GM FOOD MAY CAUSE CANCER, SAYS HUMAN TISSUES EXPERT
Eating GM food could give you cancer, says Dr Stanley Ewen, a consultant histopathologist at Aberdeen Royal Infirmary. Dr Ewen says that the cauliflower mosaic virus promoter used in GM foods could increase the risk of stomach and colon cancers. He is calling for the health of people who live near the farm-scale GM crop trials in Aberdeenshire, Ross-shire and Fife to be monitored. Their food and water will be contaminated by GM material, he said, which could hasten the growth of malignant tumours.
https://members.tripod.com/~ngin/081202a.htm
See also Dr Arpad Pusztai's submission on the Health Impact of GM Crops
https://members.tripod.com/~ngin/041202e.htm
-------------------------------------------------------------------------
THIRD WORLD
-------------------------------------------------------------------------
FARMERS' VARIETIES SUPPLY ALL SPECIAL TRAITS CLAIMED FOR GM
India: Farmer-developed traditional varieties of rice can supply all special traits claimed for GM varieties, according to a Register prepared by the NGO Navdanya as part of its movement to fight for farmers' rights on seeds. The register lists scores of rice varieties, tested over hundreds of years, which are tolerant of flooding, drought, and salinity ˆ contingencies which have been used to force acceptance of GM technology on third world countries.
https://members.tripod.com/~ngin/131202b.htm
BT COTTON FAILS IN INDIA
Reports from India say that in its first year of commercial planting, Monsanto's Bt cotton suffered attack from American bollworm (the insect against which it is supposedly resistant), other sucking pests and wilt disease. It also proved to be a water guzzler.
https://members.tripod.com/~ngin/101202a.htm
"Influenced by the high-decibel campaign by Mahyco-Monsanto Biotech and with a lot of hope, Akki Ramulu raised the Bt Cotton hybrid buying the seed... about four times higher than the usual hybrid variety... But after six months, he is a shattered man."
https://ngin.tripod.com/301202b.htm
HOW CORPORATIONS ENGINEER SUPPORT FROM "THE POOR"
Read a devastating expose of how multinational corporations manufacture support for their technologies and products in the Third World.
https://members.tripod.com/~ngin/041202d.htm
Other items:
U.S. calls GM food aid refusal a crime against humanity - African leaders should be put on trial
https://members.tripod.com/~ngin/061202a.htm
Zambian "crime" - sign-on letter to U.S. Ambassador to FAO
https://ngin.tripod.com/191202d.htm
U.S. Policies Contribute To African Famine - Report
https://members.tripod.com/~ngin/061202b.htm
US surrendering to international pressure on Zambia
https://members.tripod.com/~ngin/091202b.htm
Monsanto and Maize seed shortage in Malawi
https://ngin.tripod.com/181202a.htm
India: Kerala farmers plan campaign against GM food
https://members.tripod.com/~ngin/091202b.htm
USAID center to develop GM crops in Philippines
https://members.tripod.com/~ngin/051202c.htm
Philippines : Monsanto's Corn Approved for Planting
https://members.tripod.com/~ngin/061202d.htm
Philippines: Enquiry needed into Monsanto corn approval
https://ngin.tripod.com/191202c.htm
Philippines: Farmers vow to continue protests vs genetic corn
https://members.tripod.com/~ngin/101202d.htm
India: Can golden rice eradicate vitamin A deficiency?
https://members.tripod.com/~ngin/061202e.htm
Africa: US policy on aid is 'wicked' - Meacher
https://members.tripod.com/~ngin/021202b.htm
Europe's Trade Commissioner backs African stance on GM aid
https://members.tripod.com/~ngin/021202e.htm
Malawi should have rejected GM maize - experts
https://ngin.tripod.com/131202c.htm
Pakistan: GM foods may threaten food security
https://ngin.tripod.com/231202a.htm
-------------------------------------------------------------------------
MEDIA ALERT
-------------------------------------------------------------------------
GM SERIES ON BBC RADIO 4
If you're in the UK, do watch out for a couple of GM progs on BBC Radio 4 in early January. The first programme with the Ignacio Chapela story and more, will go out on Tuesday the 7th of January at 8 pm on Radio 4. It's repeated on Sunday the 12th of January at 5pm. The next one, about farmers and the next generation of GM, goes out on the 14th, and is repeated on the 19th, same times. According to the Radio Times, "A scientist fears he's going to be thrown out of a 12th-floor window. Pro-labelling grass-roots activists are defeated by a multi-million dollar campaign. Countries are bullied into dropping legislation. That's just some of the news from the genetically modified food battle. In the first of two programmes, Richard Hollingham asks what's really going on behind the scenes of the GM food industry".