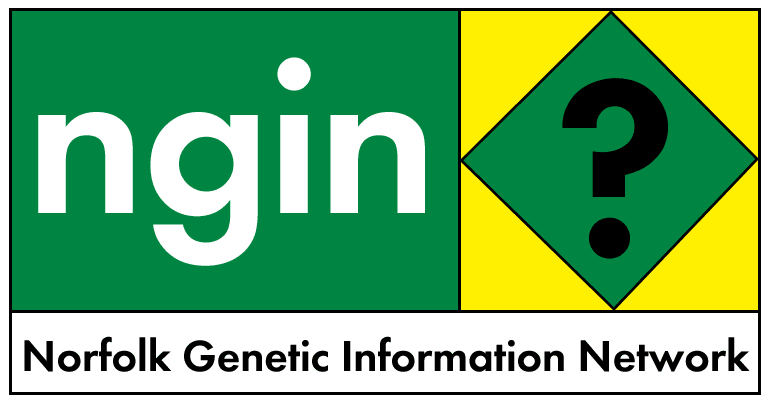 1 February 2002
RECKLESS GM TRIALS/LOCATIONS
1. RECKLESS GM CROP TRIALS
2. LOCATIONS
***
1. 'RECKLESS' GOVERNMENT IGNORES ITS OWN CONCERNS OVER GM CROP TRIALS
FoE Immediate Release: Thurs 31 January
Web version:
http://www.foe.co.uk/pubsinfo/infoteam/pressrel/2002/20020131170839.html
The Government has failed to increase the separation distances around the latest round of GM crop trials - announced earlier today ­ despite an admission by Environment Minister, Margaret Beckett that the current distances may not prevent neighbouring crops from significant levels of GM pollution [1]. FOE believes that the separation distances for GM oil seed rape trials should be at least 5km. The separation distance between GM oil seed rape and conventional varieties is currently 50 metres. Friends of the Earth has described today's announcement as reckless.
Pete Riley, GM campaigner at Friends of the Earth said: "The separation distance around these GM crop trials are pathetic. If they go ahead neighbouring and organic crops within a 5 kilometres radius will be at risk from GM contamination. The Government knows the separation distances are inadequate but has recklessly failed to act.
"Earlier today Food Standards Agency revealed that 15 per cent of bakery products were contaminated with GM soya. These trials may lead to similar contamination incidents in the food chain and deny the public its right to say no to GMOs‰
Last September the Agriculture and Environment Biotechnology Commission published a report which was critical of the FSEs. One of its recommendations was that "the programme of FSEs should be completed subject to...the Government working with SCIMAC and representatives of the organic farming industry to set adequate separation distances for the remaining trials to ensure that the interests of all parties are accommodated." Earlier this month Environment Minister, Margaret Beckett, responded that "the separation distances for the FSEs have been set to ensure that cross-pollination is a maximum of 1%. However...there is a case for separation distances to be greater so as to ensure a maximum of, for example, 0.1% cross-pollination". To achieve this FOE estimates that separation distances should be at least 5 km. Last year the European Commission said that a 5km separation distance would be needed to ensure that oilseed rape seed production achieved a contamination threshold of 0.3%.
Earlier today the FSA revealed that 15 % of bakery products surveyed contained GM ingredients - none of them were labelled. Three samples were found to contain more than 1% GM soya. Such products are required to be labelled as containing GM under EC regulation. It is not known how the products came to be contaminated with GM material as most European food manufacturers now avoid GM ingredients in response to overwhelming consumer rejection of the new technology.
1. http://www.aebc.gov.uk/aebc/response_crops.html
---
http://www.connectotel.com/gmfood/in310102.txt
"It should be independent of government. That is the right way to do it... the Government needs to listen" - Mr Meacher on BBC Radio 4's Today programme
***
2. LOCATIONS
from Defra press release
1. The table below includes 24 spring sown oilseed rape and 17 beet sites in England. Details of the sites in Scotland are available on the Scottish Executive website at www.scotland.gov.uk
Fodder or Sugar Beet
6 Figure Grid Reference Parish County/Authority
NX 964 137 St Bees Cumbria
SE 639 843 Beadlam North Yorkshire
SO 710 177 Blaisdon Gloucestershire
SO 852 224 Down Hatherley Gloucestershire
SO 855 767 Stone Worcestershire
ST 675 823 Westerleigh South Gloucestershire
TF 097 445 Kirkby la Thorpe with the Hoplands Lincolnshire
TF 218 889 Ludford, East Wykeham & Ludford Magna Lincolnshire
TF 270 780 Scamblesby & Cawkwell Lincolnshire
TF 845 398 Burnham Thorpe Norfolk
TF 848 254 Helhoughton Norfolk
TF 893 362 Raynham Norfolk
TF 930 050 Saham Toney Norfolk
TF 940 087 Bradenham Norfolk
TF 947 093 Bradenham Norfolk
TL 314 904 Ramsey Cambridgeshire
TL 815 665 Risby Suffolk
Oilseed Rape
6 Figure Grid Reference Parish County/Authority
NZ 101 139 Wycliffe with Thorpe Durham
NZ 205 365 Oakenshaw Durham
NZ 372 510 Near Burdon village City of Sunderland
SE 773 240 Laxton East Riding of Yorkshire
SE 820 490 Nunburnholme East Riding of Yorkshire
SJ 399 262 Hordley Shropshire
SJ 505 313 Wem Rural Shropshire
SJ 683 255 Hinstock Shropshire
SK 600 712 Warsop Nottinghamshire
SK 753 130 Burton and Dalby Leicestershire
SP 068 369 Buckland Gloucestershire
SP 155 401 Chipping Campden Gloucestershire
SP 237 484 Alderminster Warwickshire
SY 663 861 Bincombe Dorset
SY 708 861 Broadmayne Dorset
SY 773 928 Tincleton Dorset
TA 013 009 North Kelsey Lincolnshire
TA 065 596 Nafferton East Riding of Yorkshire
TA 221 373 Aldbrough East Riding of Yorkshire
TF 216 976 Thorganby Lincolnshire
TF 221 888 Ludford, East Wykeham & Ludford Magna Lincolnshire
TF 944 250 Colkirk Norfolk
TL 053 100 Great Gaddesden Hertfordshire
TM 102 875 Winfarthing Norfolk