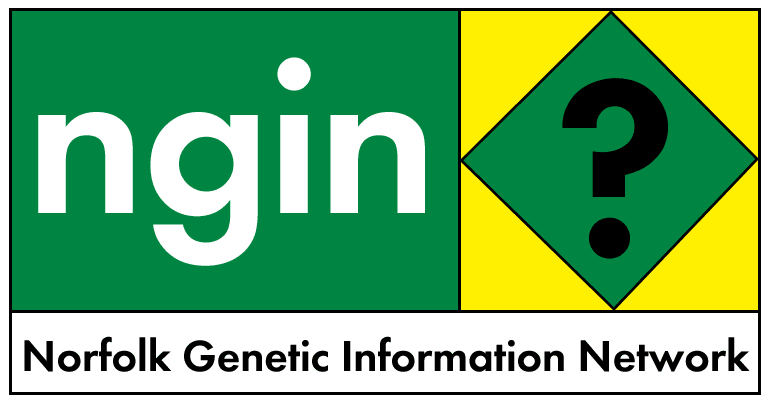 1 March 2002
GE FOOD SPARKS ROW IN BRAZILIAN CONGRESS / BRAZIL SEES DEMAND INCREASE FOR NON-GMO
The pressure's on in Brazil with moves in Congress and the courts to shift the ban on GMOs, not to mention illegal GE soy being grown by some farmers in the south of Brazil in response to flagrant industry encouragement. However, item 1 indicates the strength of popular resistance while item 2 make clear that not only is there a well-established market for non-GE, but that China's GMO regulations could create a new "explosion in demand". Meanwhile in response to the illegal planting, "Brazilian crushers are investing heavily to prove their soymeal exports are free of genetically modified organisms." The investment is unsurprising: "...Caramaru, based in Sao Simon (Goias) is investing R$3mil in a soy lecithin production plant, as the certified product can fetch prices up to three times more than the non-certified" (item 4). In these circumstances, the article notes that except for some in the south, where they face particular agronomic problems, GE soy even if legalised will have little appeal
1. GENE-MODIFIED FOOD SPARKS ROW IN BRAZIL CONGRESS
2. BRAZIL SEES DEMAND INCREASE FOR NON-GMO SOY CERTIFICATES
3. One of Three Panel Judges Votes to Lift Brazil's GMO Ban
4. Increased demand for GMO free certification Brazil
***
1. GENE-MODIFIED FOOD SPARKS ROW IN BRAZIL CONGRESS
Feb 28/02
Reuters
By Reese Ewing
SAO PAULO, Brazil - Raucous protests and a shoving match by Brazilian lawmakers debating genetically modified foods prompted a Congressional panel on Wednesday to delay a vote on a bill that could end a three-year-old ban on the controversial foods in Latin America's largest nation.
Karen Santos, a spokesperson in the cabinet of Deputy Confusio Moura, sponsor of the bill, was quoted as saying, "There were so many people, demonstrations and deafening noise that nobody could hear the speakers, so they delayed the vote until next Wednesday when they will restrict the entrance to the floor."
Brazil's legislative and judiciary branches will address genetically modified organisms in March, a process that will probably heat up lobbying by industry groups and protests by GMO opponents.
The Congressional Committee on Genetically Modified Foods was about to vote on a bill late Wednesday to permit GMO sales in Brazil when raucous protests led to a shoving match by committee members in the assembly and a delay of the vote.
***
2. BRAZIL SEES DEMAND INCREASE FOR NON-GMO SOY CERTIFICATES
February 19, 2002 [shortened]
Dow Jones
Alastair Stewart
Sao Paulo -- Brazilian crushers are investing heavily to prove their soymeal exports are free of genetically modified organisms. Approximately 4.5 million metric tons of soymeal, or 45% of all exports, will be certified as non-GMO in the 2002-03 marketing year (February-January), up 12%-15% on the year before, according to certifiers and crushing groups. Brazil is the only remaining major soy exporter to ban the planting and sale of GMO produce.
But clients in Europe and Japan increasingly demand proof their imports are GMO-free in order to meet local labeling standards. They are also wary of the fact that the use of illegal GMO beans has spread prolifically in the south of the country, now accounting for 10%-25% of Brazil's crop depending on the report. As a result, local crushers like Incopa in the south and Caramuru in the north will certify large portions of their export produce this year, while multinational firms Cargill Ltd. and Bunge Ltd. have pumped money into projects.
CERTIFIERS WITH A KEEN EYE ON CHINA SOYBEAN RULES
Brazil only certifies a small portion of its soybean crop. But this figure could expand rapidly in 2002, if China imposes regulations demand all imports be certified GMO-free.
Certifiers said they had testing capacity to meet the possible explosion in demand, but some were unsure if Brazil had the capacity to segregate exports in the short term. According to SGS, Brazil will also certify 800,000-1 million tons of soybeans in 2002-03, with a large portion going to crushers for processing. However, certifiers would have to test a further 3 million tons of soy if Brazil were to maintain soybean exports in China at 2001 levels. "The testing is not a problem. But systems need to be set up at Paranagua port and at the silos, which will take time," said SGS's Zwir.
However, Augusto Freire, business director at Genetic Id, Brazil's no. 2 certifier, believes the segregation problem could be sidestepped. He noted a number of crushers that certify have warehousing capacity in the south and could send soybeans instead of soymeal through certified channels. He added that Cargill and Bunge receive around 1.5 million tons of soybeans in the northeastern state of Bahia, where there are virtually no GMO beans.
"Further north there would be little need of segregation," he said. Brazil's is the world's second soybean exporter, with sales pegged at 17.7 million tons for the 2002-03 season, according to Abiove.
BRAZIL TO HAVE AMPLE NON-GMO SUPPLY LONG TERM
Most analysts believe that Brazil will liberate the use of GMO beans sooner or later. But the country will continue to have sufficient non-GMO soybeans to meet international demand even after the liberation, said Abiove's Lovatelli.
As long as there is a market for non-GMO produce, producers in northern areas will continue to use conventional seeds, as crops in the region do not suffer greatly from the problems of pests and fungus that RoundUp Ready, one type of GMO soybean, corrects. "I would anticipate the economic gains from producing conventional soybeans will outweigh those of using transgenics in the cerrado region," he said. Brazil is the world's second soybean producer, and the U.S. Department of Agriculture is expecting a crop of 42.5 million, tons in 2001-02 (October- September), up from 39 million tons the year before.
***
3. One of Three Panel Judges Votes To Lift Brazil's GMO Ban
- Alastair Stewart, Dow Jones, Feb 26, 2002
Sao Paulo - Brazil's ban on genetically modified organisms came closer to being lifted late Monday when one of a three-strong panel of federal judges voted to overturn an injunction prohibiting the planting and sale of Monsanto's RoundUp Ready soybeans. However, a final decision will be delayed until at least March 15 after Judge Antonio Ezequiel, the head of the judicial panel, demanded more information on the case.
A unanimous decision to overturn the injunction could clear the way for the planting of RoundUp Ready soybeans in Brazil, possibly in time for the 2002-03 season. This could be the decisive chapter in the four-year legal battle among Greenpeace and the Brazilian Consumer Defense Institute, or Idec, looking to block GMO usage and the government and U.S. biotechnology giant Monsanto seeking a GMO go-ahead. The key ruling in the wrangle came in June 2000, when a federal regional court ordered the government and Monsanto to carry out complete environmental and health impact studies before approving any commercial GMO releases.
It is an appeal against this decision the federal regional court panel was assessing Monday. After seven and a half hours of deliberation, Judge Serene Maria de Almeida ruled Monday there was a scientific consensus that RoundUp Ready represented no threat to human health or the environment, and therefore a full impact study was not necessary. He also said CTNBio, the government's biosafety committee, had the power to rule on the safety of GMO crops introduced into Brazil, rejecting one of the main arguments sustaining the injunction. The Brazilian government, which has now come out fully in favor of GMO crops in Brazil, changed CTNBio's statutes in September, giving it superpowers to counter the environmental and health groups' main arguments.
The third judge on the panel, Joao Batista Moreira, has yet to rule on the injunction. All would not necessarily be lost for Greenpeace and Idec if a unanimous decision is registered. They could stretch out the legal battle by appealing to the Supreme Appeals Court, or STJ, or even the Supreme Court, STF, depending on the terms of the ruling. Also, there is another injunction specifically banning the release of Monsanto's RoundUp Ready beans. The government's attorney general has yet to file an appeal against this decision at the STJ, although government officials feel the chances of overturning this appeal would be extremely high given a unanimous decision in the current case. Brazil is the world's No. 2 soybean producer and exporter.
***
4. Increased demand for GMO free certification Brazil
Feb 18, 2002 (O Globo/SABI via COMTEX)
The main certification agencies in Brazil, SGS and Genetic ID, are forecasting an increase in the volume of certified products this year as a result of increased demand and a larger harvest. Estimates of the amount of GMO free soy bran to be produced vary from 2,500mil m tons to 4,500mil m tons, and of soybeans, 800mil m tons.
One company, Caramaru, based in Sao Simon (Goias) is investing R$3mil in a soy lecithin production plant, as the certified product can fetch prices up to three times more than the non-certified. The increased incidence of genetically modified product showing up in various areas is giving impulse to the activities of the companies which grant certification.
Copyright (c) 2002, South American Business Information
---
"The hope of the industry is that over time the market is so flooded [with GM] that there's nothing you can do about it. You just sort of surrender."
- Don Westfall, vice-president of PROMAR INTERNATIONAL whose client list includes all the world's major food businesses incl. ConAgra FoodsInc., Unilever NV, and Aventis SA