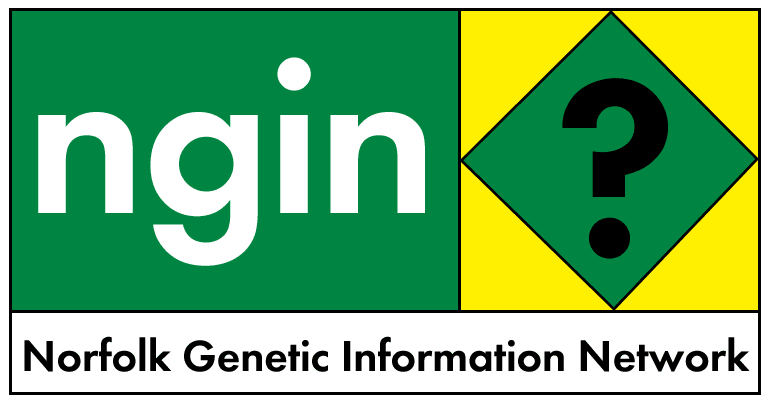 1 May 2002
PR WATCH - THE WEEKLY SPIN: MAY 1, 2002
The Weekly Spin, Wednesday, May 1, 2002
Sponsored by PR Watch (www.prwatch.org)
The Weekly Spin features selected news summaries with links to further information about current public relations campaigns.
---
THIS WEEK'S NEWS
1. Berman Floats to the Top
2. Biotech Bias on the Editorial Page
3. Social Responsibility Meets Ronald McDonald
4. Monsanto's Web of Deceit
5. Silencing the "Singer of the Wars"
6. Mad Cow USA? Young CJD Deaths Seem On the Rise
7. Coverup at the World Trade Center?
8. Managing the Enron Meltdown
9. Philip Morris Sheds Its Skin
10. US Media Interests: Champions of Profit, Propaganda and Puffery
11. 'Chernobyl-on-the-Hudson' Hires Burson-Marsteller
12. Terrible Tales: The Media and the Mideast
13. "Perception Management"
14. ActivistCash.com Picked for USA Today Hot Site
15. Endorsements for Sale
16. Milwaukee Sewerage Drops $3-million PR Plan
17. Beer and Terror Don't Mix (But What About Buying Gas for An SUV?)
18. EPA Boots a Whistleblower
19. U.S., Oil Companies Oust Climate Change Scientist
20. Waging Peace on the Internet
To get off this list, send an email to:
weekly_spin-unsubscribe@yahoogroups.com
----------------------------------------------------------------------
1. BERMAN FLOATS TO THE TOP
http://www.thehill.com/032002/rss_top.shtm
Tobacco, booze and restaurant industry lobbyist Rick Berman is sending around a news release crowing about being included in this year's list of "star rainmakers" in Hill magazine, a publication for Washington insiders "aimed at the 100 senators, 435 House members, 40,000 aides and tens of thousands in the influence industry whose work affects the lives of all Americans." Berman has also received two "pollie" awards from the American Association for Political Consultants for his attacks on People for the Ethical Treatment of Animals and his ActivistCash.com website, which spreads misinformation about activist groups ranging from Greenpeace to Mothers Against Drunk Driving. For more details about Berman's web of front groups, check out our report in the Impropaganda Review section of this web site.
More web links related to this story are available at:
http://www.prwatch.org/cgi/spin.cgi?date=April%202002#1020225374
2. BIOTECH BIAS ON THE EDITORIAL PAGE
http://www.foodfirst.org/media/press/2002/biotechbiasreport.html
U.S. news media are overwhelmingly biased in favor of genetically modified (GM) crops, according to a survey of major newspapers and weekly newsmagazines conducted by Food First. "A search was made to find all opinion pieces over a two-year period from September 1999 through August 2001," reports Nick Parker. "We found a four to one (81.58% to 18.42%) ratio of opinion pieces favoring genetically modified crops and foods compared to those opposing them or taking a generally critical stance." Moreover, the arguments used to support GM crops are "the same arguments used by the biotechnology industry in their advertising campaigns. We were very disturbed to find an overwhelming lack of attention to widely expressed doubts concerning these arguments. ... Rather than taking a balanced view of facts and arguments for both pro- and con- positions on the issue of GM foods and crops, the media appears to follow the lead of industry advertising and public relations in a lock-step fashion."
3. SOCIAL RESPONSIBILITY MEETS RONALD MCDONALD
http://www.foodfirst.org/media/press/2002/mcdresponsibility.html
On April 14, McDonalds issued a self-congratulatory Report on Corporate Social Responsibility, boasting that it is "working with experts" such as The Natural Step to address concerns about "globalization, nutrition, and the environment." But according to author and leading Natural Step advocate Paul Hawken, the report is "a low water mark for the concept of sustainability and the promise of corporate social responsibility. It is a melange of homilies, generalities, and soft assurances that do not provide hard metrics of the company, its activities, or its impacts on society and the environment. ... The McDonald's Social Responsibility Report is like Ronald McDonald - a fantasy. It presupposes that we can continue to have a global chain of restaurants that serves fried, sugary junk food that is produced by an agricultural system of monocultures, monopolies, standardization and destruction, and at the same time find a path to sustainability. ... Nothing could be further from the idea of sustainability than the McDonald's Corporation." Hawken has compiled a list of issues that McDonald's did not deal with in its report.
More web links related to this story are available at:
http://www.prwatch.org/cgi/spin.cgi?date=April%202002#1020151970
4. MONSANTO'S WEB OF DECEIT
https://ngin.tripod.com/deceit_index.html
"Anti-GMO (genetically modified organism) scientists and activists are increasingly having their credibility attacked through a campaign orchestrated by the biotech industry," investigative reporter Andy Rowell writes. In two in-depth stories Rowell and Jonathan Matthews, of Norfolk Genetic Information Network, examine the dirty tricks Monsanto has played to promote its gene altered food. Employing an international PR firm called the Bivings Group who specialize in "internet advocacy," Monsanto has trashed peer-reviewed scientific research to undermine and manipulate the scientific debate on genetic engineering.
5. SILENCING THE "SINGER OF THE WARS"
http://www.latimes.com/news/printedition/asection/la-000030509apr29.story
"To generations of Israeli fans, Yaffa Yarkoni has been 'the Singer of the Wars.' Whenever troops marched into battle, they could be sure Yarkoni would follow. Clad in fatigues, she raised spirits at the front with her rousing renditions of patriotic songs," writes Mary Curtis. But after Yarkoni, now in her 70s, publicly criticized the recent Israeli army actions in the West Bank, she was denounced by government ministers, targeted with a boycott, and "received so many hate calls, her daughter said, that she is now too frightened to appear in public." She is only one victim of a national mood in which "anything that is not the official line is considered treachery or betrayal."
SOURCE: Los Angeles Times, April 29, 2002
6. MAD COW USA? YOUNG CJD DEATHS SEEM ON THE RISE
http://www.usatoday.com/usatonline/20020429/4066573s.htm
Two young Michigan men have died from a mad cow-type disease called "sporadic Creutzfeldt-Jakob Disease (CJD)." The men did not die of actual British mad cow disease, called new variant CJD or vCJD in humans. No one knows what caused their sporadic CJD, but the odds of two young men dying at the same time in the same hospital are astronomical. The human victims of British mad cow disease are also typically young. The Michigan deaths raise many sobering questions: Could their TSE infections (transmissible spongiform encephalopathy) have resulted from eating US venison, pork, sheep or beef? Did they consume nutritional supplements made from animal glandular tissue? Do their deaths, along with others including young hunters Doug McEwen, Jay Whitlock and Kevin Boss, indicate that a strain or strains of TSE from US deer, elk, or livestock are now infecting humans? Only time and research will tell, but unfortunately the US government refuses to provide sufficient research funding, refuses to adequately test livestock for TSE agents, refuses to ban the feeding of slaughterhouse waste to livestock, and will not require mandatory reporting of CJD cases. Read our 1997 book Mad Cow USA, available as a free download.
SOURCE: USA Today, April 29, 2002
More web links related to this story are available at:
http://www.prwatch.org/cgi/spin.cgi?date=April%202002#1020056400
7. COVERUP AT THE WORLD TRADE CENTER?
http://ens-news.com/ens/apr2002/2002L-04-26g.html
In their resignation letters, the top two members of the Ombudsman Office of the U.S. Environmental Protection Agency (EPA) have accused the agency of covering up the existence of deadly pollution in the area of the destroyed World Trade Center towers in New York. Emergency workers who were sent to the scene and residents of Lower Manhattan are developing serious, and in some cases, life-threatening respiratory ailments and other health problems. Ombudsman Robert Martin's Earth Day resignation letter accuses EPA Administrator Christine Whitman of withholding data about the problem for personal gain. Whitman's husband is an officer at Citigroup, which owns an insurance company that could have to pay out large claims if the extent of toxic exposure at the 9/11 site becomes known.
SOURCE: Environmental News Service, April 26, 2002
8. MANAGING THE ENRON MELTDOWN
http://www.odwyerpr.com/0426hk_enron.htm
Hill & Knowlton, the PR firm that "managed communications" at Three Mile Island and worked for the government of Kuwait to spin the war in the Persian Gulf, has now been hired "to salvage Enron Corp.," according to O'Dwyer's. Howard Paster, the White House lobbyist for former President Clinton, is working on the account with a variety of other H&K staffers with ties to both Republican and Democratic politicians.
SOURCE: O'Dwyer's PR Daily, April 26, 2002
9. PHILIP MORRIS SHEDS ITS SKIN
http://www.boston.com/dailynews/116/economy/Shareholder_vote_brings_Philip:.shtml
It's official: Philip Morris, the world's largest tobacco company, has now changed its name to "Altria," from the Latin root for "altruism." The Campaign for Tobacco-Free Kids isn't impressed. "No matter how often a snake sheds its skin," they say, "it's still a snake." Despite an expensive public-relations effort to change its image, "Altria" still markets cigarettes to kids and plays unethical games with the public's health. Advertising Age in its article "Behind the Philip Morris Name-Change Plan" quotes Jeffrey Wigand, former vice president of research and development for British American Tobacco's Brown & Williamson Tobacco Corp., "They spend more money telling you what good they do than on the actual good they're doing." (PM's name change prompted SatireWire to quip, "lung cancer today announced it will change its name to Philip Morris.")
SOURCE: Associated Press, April 26, 2002
More web links related to this story are available at:
http://www.prwatch.org/cgi/spin.cgi?date=April%202002#1019797200
10. US MEDIA INTERESTS: CHAMPIONS OF PROFIT, PROPAGANDA AND PUFFERY
http://www.counterpunch.org/madsen0425.html
"A crisis without precedent is underway in the United States. And its consequences will be far graver than those wrought by the U.S.presidential election of 2000 and the terrorist attacks of September 11, 2001. The collapse of the Jeffersonian 'free and uncensored press' in America endangers the liberties of all Americans and, arguably, citizens from all walks of life around the globe," write John Stanton and Wayne Madsen for Counterpunch. In a far-reaching article, Stanton and Madsen look at how U.S. corporate media has not only failed to examine boundless and money-making U.S. military action, but it has become "the integral [operative] for U.S. war propaganda and concomitant public indoctrination."
SOURCE: Counterpunch, April 25, 2002
11. 'CHERNOBYL-ON-THE-HUDSON' HIRES BURSON-MARSTELLER
http://www.odwyerpr.com/0425bm.htm
"Burson-Marsteller is handling the public and media uproar over the safety of New York's Indian Point nuclear plant for the facility's owner Entergy Corp," O'Dwyer's PR Daily reports. "Activist groups and the media have criticized the safety record of the plant and its potential vulnerability to an attack by an airliner in the wake of the Sept. 11 World Trade Center tragedy. The Nuclear Regulatory Commission, in its annual review of the nation's 103 reactors released last month, gave the Indian Point 2 reactor its lowest performance rating. Larry Gottlieb, director of communications for New Orleans-based Entergy, told this website [O'Dwyer's] that B-M was hired 'mainly for the Indian Point issues, but its work now includes handling the overall image of the company.'"
SOURCE: O'Dwyer's PR Daily, April 25, 2002
12. TERRIBLE TALES: THE MEDIA AND THE MIDEAST
http://www.mediachannel.org/atissue/mideast/
Are the ways most media report and discuss the Israeli-Palestinian war making the crisis worse? Do accusations of media bias push people farther apart? How can news stories help bring about peace? The MediaChannel offers a compendium of news features and essays.
13. "PERCEPTION MANAGEMENT"
http://www.mediachannel.org/views/dissector/persuasion.shtml
PR Watch editor John Stauber and Hunter College Professor Stuart Ewen recently participated in a panel discussion on the topic of "perception management" and managed to make an impression on columnist Danny Schechter's own perceptions of today's over-spun media environment. The influence of PR, he observed, has some unintended consequences for us all. When spin doctors "drive the news agenda" with "pre-fabricated messages," rational public discourse starts to break down. "Think about the messages of the terror war or the Israeli-Palestinian conflict," Schechter says. "Note how each side defines words differently and uses them to shape core ideas and massage perceptions. I am thinking of hot button words like 'evil' and 'enemy,' 'terrorist' or 'resistance fighter,' 'militants' and 'martyrs,' 'incursion' and 'atrocity,' 'survival' and 'extinction,' 'security' and 'insecurity.' All of these terms are given different contexts. As a result, warring communities lack a common language as well as common understanding. After a while, one only becomes interested in those facts that support one's views. Journalists are distrusted because they/we challenge conventional understandings. And practiced pundits take over with a quick sound bite or smart-ass comment. Soon context and caring disappear. Media becomes more about posturing than informing."
SOURCE: MediaChannel.org, April 24, 2002
14. ACTIVISTCASH.COM PICKED FOR USA TODAY HOT SITE
http://www.usatoday.com/life/cyber/2002/04/23/hotsites.htm
Tobacco, booze, and restaurant industry front-group website ActivistCash.com received "hot site" status in USA Today. "In the Internet age, all secrets are open secrets. With gleeful abandon, ActivistCash.com reveals the diverse and oftentimes surprising sources currently funding nonprofit activist organizations. From Mothers Against Drunk Driving to Greenpeace," USA Today writes. What's missing is ActivistsCash's own funding sources. Perhaps disclosing $900,000 of start-up money from Philip Morris would have dampened their "gleeful abandon."
SOURCE: USA Today, April 23, 2002
More web links related to this story are available at:
http://www.prwatch.org/cgi/spin.cgi?date=April%202002#1019538001
15. ENDORSEMENTS FOR SALE
http://www.nytimes.com/2002/04/23/business/23SEAL.html
The Child Health Corporation of America, which "says its mission is to find the best medical supplies for some of the nation's biggest children's hospitals," is "endorsing certain products in return for a percentage of sales and, in some cases, shares or warrants from their manufacturers." Nevertheless, "Manufacturers that receive the seal hold it up as a major independent endorsement."
SOURCE: New York Times, April 23, 2002
16. MILWAUKEE SEWERAGE DROPS $3-MILLION PR PLAN
http://www.jsonline.com/news/Metro/apr02/35760.asp
Trade publication PR Week reports that critical news stories have caused the Milwaukee Metropolitan Sewerage District (MMSD) to pull a $3-million PR plan that "would have gathered community input for its long-range planning process." The Milwaukee Journal Sentinel's reporting on MMSD's PR spending led city commissioners to question the cost and details of the PR plan. According to the Journal Sentinel, MMSD's "budget for publicity and lobbying ranks fifth overall -- second among similar-sized systems -- and No. 1 in salary for its top communications officer, an informal national survey of 19 sewer utilities indicates." MMSD's director of communications Mark Kass' salary this year is $101,937. MMSD defends Kass' salary, saying that "Kass' duties extended beyond communications to include managing the district's Milorganite marketing program; its computer department; a household hazardous waste pickup program; and records." Milorganite is MMSD's name for the sewage sludge it markets as fertilizer.
SOURCE: Milwaukee Journal Sentinel, April 16, 2002; PR Week, April 22, 2002
More web links related to this story are available at:
http://www.prwatch.org/cgi/spin.cgi?date=April%202002#1019451602
17. BEER AND TERROR DON'T MIX (BUT WHAT ABOUT BUYING GAS FOR AN SUV?)
"Take an ad suggesting that doing illegal drugs can lead to terrorism and add the word 'beer' and what do you get?" Advertising Age asks. "As the Office of National Drug Control Policy discovered some very angry beer wholesalers and brewers." The ad copy in dispute reads "Last night, I met the guys for beers, went out for dinner and helped gun down 21 men, women and children." The White House drug office says the ad is part of a series showing how illegal drugs finance terrorism and is not meant to make a connection between alcohol and illicit drugs. Earlier this month, Alaska Senator Frank Murkowski came up with his own version of the fund-a-terrorist trope. According to Reuters, Murkowski, arguing in favor of oil drilling in the Arctic National Wildlife Refuge, told his colleagues that U.S. purchases of Iraqi oil are funneled through Saddam Hussein to Palestinian suicide bombers. "Each time an American goes to the gas pump he is funding indirectly the suicide bombers," Murkowski said.
SOURCE: Reuters, April 9, 2002; Advertising Age, April 22, 2002
18. EPA BOOTS A WHISTLEBLOWER
http://www.pogo.org/siteone/siteonesstuff/p/environment/ea-020420-epa.html
The resignation of Environmental Protection Agency (EPA) Ombudsman Robert Martin ends his long-running battle to preserve his office and its ability to independently investigate cases where the agency mishandled Superfund sites. His resignation came on the heels of actions taken by EPA Administrator Christine Todd Whitman to disband his office, including sending agents to confiscate his files and his computers, and to change the locks on his office. For years, the Ombudsman has been deeply critical of numerous EPA decisions regarding the clean-up of Superfund sites across the country. Efforts to limit his independence began under the Clinton Administration and dramatically escalated under Whitman's authority. Martin says Whitman muzzled him for criticizing a sweetheart Superfund settlement with a big investor in her husband's firm. According to the New York Times, Martin's departure reflects "evident demoralization at the E.P.A.," where he has "joined a parade of officials resigning in protest."
SOURCE: Project on Government Oversight, April 20, 2002
More web links related to this story are available at:
http://www.prwatch.org/cgi/spin.cgi?date=April%202002#1019278801
19. U.S., OIL COMPANIES OUST CLIMATE CHANGE SCIENTIST
http://www.guardian.co.uk/bush/story/0,7369,687650,00.html
The Bush administration, Exxon-Mobil and other energy companies successfully connived behind the scenes to oust climatologist Robert Watson from leadership of the Intergovernmental Panel on Climate Change (IPCC), the United Nation's international scientific panel on climate change. Meanwhile, an extensive research survey published in March confirms that global warming is already affecting life on earth. "All the major biomes on Earth have been affected by a temperature increase of just a little more than half a degree Celsius--most of which has occurred during the last two decades," says Eric Post, one of the scientists who participated in the study. "That such a small change has had such an extensive effect is alarming when you consider that even conservative estimates predict the climate will heat up at least two or three degrees more."
SOURCE: The Guardian (UK), April 20, 2002
More web links related to this story are available at:
http://www.prwatch.org/cgi/spin.cgi?date=April%202002#1019278800
20. WAGING PEACE ON THE INTERNET
http://www.theregus.com/content/6/24705.html
In an intriguing essay, "Oxblood Ruffin" of the Cult of the Dead Cow (an internet hackers' group) examines the struggle between political "hacktivism" and government efforts to censor the Internet. "There's an international book burning in progress; the surveillance cameras are rolling; and the water canons are drowning freedom of assembly," he writes. "But it's not occurring anywhere that television can broadcast to the world. It's happening in cyberspace. ... China is often identified as the world's worst offender with its National Firewall and arrests for on-line activity," but other countries are also harassing Internet activists. On the bright side, more and more groups are using the Internet in attempts to loosen dictators' restraints. "Four years ago when cDc first started talking about hacktivism, most Internet users didn't know, or care, about things like state-sponsored censorship or privacy issues. But now the terrain has changed. Increasingly human rights organizations, religious and political groups, and even software developers, are entering the fray, each for unique reasons."
SOURCE: The Register, April 19, 2002
More web links related to this story are available at:
http://www.prwatch.org/cgi/spin.cgi?date=April%202002#1019192400

The Weekly Spin is compiled by staff and volunteers at PR Watch.
To subscribe, send an email to:
weekly_spin-subscribe@yahoogroups.com
Daily updates and news from past weeks can be found at the Spin of the Day" section of the PR Watch website:
http://www.prwatch.org/cgi/spin.cgi
Archives of our quarterly publication, PR Watch, are at:
http://www.prwatch.org/prwissues
PR Watch, Spin of the Day and the Weekly Spin are projects of the Center for Media & Democracy, a nonprofit organization that offers investigative reporting on the public relations industry. We help the public recognize manipulative and misleading PR practices by exposing the activities of secretive, little-known propaganda-for-hire firms that work to control political debates and public opinion. Please send any questions or suggestions about our publications to:
editor@prwatch.org
Contributions to the Center for Media & Democracy
are tax-deductible. Send checks to:
CMD
520 University Ave. #310
Madison, WI 53703
To donate now online, visit:
https://www.egrants.org/donate/index.cfm?ID=2344-0|1118-0