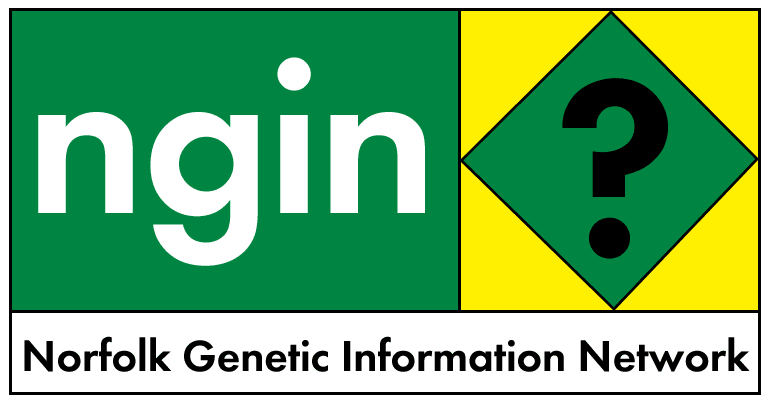 2 April 2002
INDIA TOGETHER/INDIAN FARMERS DEMAND MEETING WITH CLARE SHORT
1. INDIA'S RESPONSIBILITY FOR GM SAFETY AND EQUITY
2. India Together on Andhra Pradesh and other ag issues
3. *Indian farmers demand meeting with ClareShort-Thursday 4th April*
***
1. excerpt from INDIA'S RESPONSIBILITY FOR GM SAFETY AND EQUITY
SciDev.Net, April 2002
...it seems inevitable that the decision to allow the planting of BT cotton will (just like the Green Revolution before it) favour large, well-capitalised farmers. Small-scale farmers are likely to find it much more difficult to benefit from the new crops, if only because the planting conditions (such as the required 'safety strip') will be proportionately a much more onerous commitment.
Indeed, it is widely anticipated that the broad-scale introduction of GM crops heralded by last week's decision... could push many small-scale farmers over the brink into bankruptcy. Already Andrha Pradesh, one of the states that is keenest to adopt new GM crops as the key to boosting its agricultural productivity, has already indicated its desire to reduce the number of people employed in agriculture from 70 to 40 per cent over the next 20 years.
***
2. from India Together Newsletter Service
http://www.indiatogether.org/
April 2002
Agriculture
~~~~~~~~~~~
Andhra Pradesh is currently re-thinking its approach to farming, land use and marketing. The AP Government's vision of the state's future is presented in its so-called Vision 2020. A Citizens' Jury announces its verdict on the deliberative process designed to realize this vision.
http://www.indiatogether.org/agriculture/reports/teerpu.htm
The Genetic Engineering Approval Committee (GEAC) cleared cultivation of GM cotton in spite of demands by top international campaigners for better and more scientific testing. It is yet another sign of the government's readiness to ignore civil society at home and please transnational corporations and the West, critics say.
http://www.indiatogether.org/agriculture/articles/gmapprove.htm
The non-availability of basic drying and storage facilities at the village level continues to cause immense hardship to farmers. This in spite of research institutes set up to develop what is termed "post-harvest technologies".
http://www.indiatogether.org/agriculture/articles/pushpafruits.htm
Chhattisgarh has often been dubbed rice bowl of Madhya Pradesh. Yet productivity is not very high. Chief Minister Ajit Jogi has been making repeated statements that "paddy is poverty". There will be a new thrust on horticulture instead, if the scientists at the Indira Gandhi Agricultural University have their way.
http://www.indiatogether.org/agriculture/articles/richaria1.htm
____________________________________________________
INDIA Together: "The people and the public interest"
http://www.indiatogether.org/
India Together is a public-interest initiative dedicated to publicizing progressive efforts and offering constructive opinions related to developmental issues in India.
~~~~~~~~~~~~~~~~~~~~~~~~~~~~~~~~~~~~~~~~~~~~~~~~~~~~~~~~~~~~~~~~~~~~
2. Indian farmers to demand meeting with ClareShort - Thursday 4th April
[from: kathryn@corporatewatch.org]
Apologies for cross posting
Please come and support a group of Indian farmers who will be going to the offices of the UK Department for International Development (Dfid) on Thursday 4th April to demand a meeting with Clare Short. Please meet with the farmers in Grosvenor Gardens, near Victoria railway station, at 11.30am. We will then walk with banners to the Dfid office in Palace Street. For more details contact Kathryn on 01865 791 391 or 07796 430 141.
The farmers will demand a meeting with Clare Short and members of her department, so they can tell the UK government what they think of the Vision 2020 project in Andhra Pradesh, a plan which is partly funded by the UK government and will throw 20 million people off their land. So far Ms Short and representatives from Dfid have refused the farmers' invitations to meet and discuss what the farmers think of the Vision 2020 'development' project. So the farmers have decided to go to Dfid and demand a meeting.
The UK government is helping to fund a development project in Andhra Pradesh India which will throw 20 million people off their land. The state government of Andhra Pradesh says the programme will "totally eradicate poverty" within 20 years by mechanising farms, introducing genetically modified crops and extending irrigation, roads and electricity to rural communities. But the plan, which is being funded by the state of Andhra Pradesh, the World Bank and the UK's Dfid, aims to consolidate millions of small farms into larger production units. The project will reduce the proportion of the state's 70 million people who make their living from the land from 70 to 40 per cent.
"Vision 2020 means huge farms, pesticides, mass mechanisation and GM crops, but offers nothing but a loss of homes and livelihoods to most of the people. We have reached a fork in the road for farming and the UK government is about to send the people of Andhra Pradesh down the wrong track." PV Satheesh of the Deccan Development Society an NGO based in Andhra Pradesh which works with poor and marginalised farmers.
the above is shamelessly cribbed from an article by Fred Pearce in New Scientist 18th March 2002 http://www.newscientist.com
Farmers from Andraha Pradesh, one of India's poorest states, came to the House of Commons last week to tell the UK government what poor farmers really think about the
Kathryn Tulip
Food and Agriculture Campaigner
Corporate Watch
16b Cherwell Street
Oxford
OX4 1BG
01865 791 391
kathryn@corporatewatch.org
www.corporatewatch.org