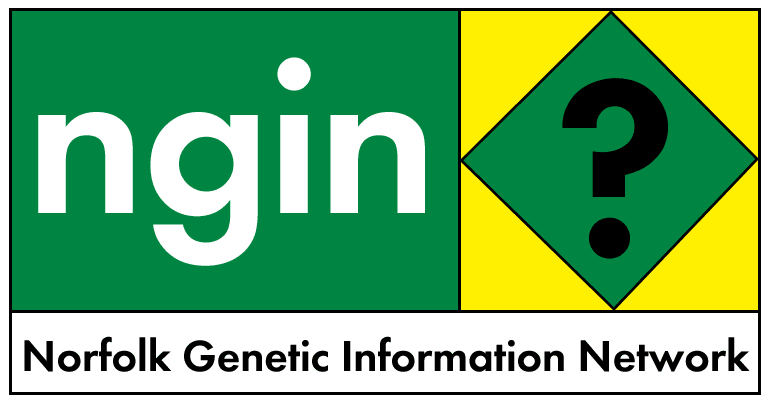 2 July 2002
GE INFORMATION BULLETIN - NO. 2 JUNE 2002
THE GE INFORMATION BULLETIN
An independent digest of widely-sourced information relevant to the GE debate
------------------------------------------------------------
No. 2 June 2002
------------------------------------------------------------
IN THIS ISSUE:
> Australian Government 'Is Trying To Sabotage Food Label System'
> GM Crops Bound To Escape, Says EU
> Organic Croppers Cry Ruin As All Land Is Rated GM
> US Food Aid Runs Into Biotech Resistance
> GM Firms The Only Winners At Food Talks Summit
> Poor Nations Lose Out In Gene Crop Trials
> GM Safety Tests 'Flawed'
> Farmers Face Extra Costs To Stay GM-Free
> Monsanto Says Crops May Contain Genetically-Modified Canola
Seed
> GE Information Bulletin Special
> Mexican Corn Contamination
> Transgenic DNA Introgressed Into Traditional Maize Landraces
In Oaxaca, Mexico
> GM Corn Contaminates Native Plants
> Mexicans Angered By Spread Of Corn
> Nature Editorial Note - Dr. Philip Campbell
> Journal Raises Doubts On Biotech Study
> 'Worst Ever' GM Crop Invasion
> Science Journal Accused Over GM Article
> The Great Mexican Maize Scandal
------------------------------------------------------------
Download a PDF version of this newsletter from http://www.GEinfo.org.nz
------------------------------------------------------------
Editorial
The second GE Information Bulletin is a larger edition with a special section on corn contamination in Mexico. We will give some insight into what New Scientist now refers to as "The Great Mexican Maize Scandal". Further resources are available on the website (www.GEinfo.org.nz) including links to the original research. Meanwhile, the Australian Government is accused of undermining the joint New Zealand/Australia labelling laws at the international level. There are also several items in this Bulletin on food and hunger. The World Food Summit left many unhappy. And finally some food-aid is said to contain GE traces including StarLink contamination.
------------------------------------------------------------
AUSTRALIAN GOVERNMENT 'IS TRYING TO SABOTAGE FOOD LABEL SYSTEM'
Sydney Morning Herald, May 10, 2002 (Australia)
Australia's new genetically modified food labelling system risked being sabotaged by Government moves to undermine it in international negotiations, the Australian Consumers Association said yesterday. The association said Australian representatives at an international conference in Canada had "deliberately voted against our own domestic labelling regime". The Australian and NZ Food Authority said in Canberra yesterday it could not comment, but a food industry leader, Mitch Hook, dismissed the manoeuvres at the Canada meeting as "shadow boxing over something that has not yet materialised".
The consumers association's Ms Smith was not surprised by the Government's ploy. "Trade and industry interests have been busy trying to undermine Australia's GM-labelling system since it was promised in 1999," she said. Ms Smith described the delegation's approach at Halifax as "outrageous behaviour".
Full item: http://www.GEinfo.org.nz/052002/01.html
------------------------------------------------------------
GM CROPS BOUND TO ESCAPE, SAYS EU
Independent, March 24, 2002 (UK)
Genes will inevitably escape from genetically modified crops, contaminating organic farms, creating superweeds, and driving wild plants to extinction, an official EU study concludes. Pollen from the crops travelled far further than the official "isolation distances" laid down to separate them from ordinary crops, to prevent interbreeding, making a mockery of safety precautions. "Under current farm practices, local contamination between crops is inevitable."

It expects superweeds, resistant to herbicides, to become common if GM crops are grown, and warns organic farmers will find it hard to sell their produce once it has been infiltrated by GM genes.
Full item: http://www.GEinfo.org.nz/052002/02.html
------------------------------------------------------------
ORGANIC CROPPERS CRY RUIN AS ALL LAND IS RATED GM
Sydney Morning Herald, June 20, 2002 (Australia)
New South Wales has quietly ruled out setting aside land to be kept free of genetically engineered crops, prompting complaints by organic and canola farmers that this could destroy their businesses. "NSW has been watching what the other states have been doing and we don't think that GM-free zones are workable," the spokesman said. "There is always conjecture about buffer zones and exclusion zones but until someone can put up a proposal that shows it can work it is unrealistic to expect the Government to do it."
A briefing paper by NSW Agriculture said such zones could not "of themselves assure identity preservation as transport, handling and processing systems are all involved in the production of food".
Full item: http://www.GEinfo.org.nz/052002/03.html
------------------------------------------------------------
US FOOD AID RUNS INTO BIOTECH RESISTANCE
Environment News Service, June 14, 2002 (Online)
The government of Zimbabwe and citizens groups in Bolivia, Guatemala and Nicaragua are resisting US supplied foods that contain transgenic corn, or maize. A US donation of 10,000 tons of corn, or maize, intended for Zimbabwe was sent elsewhere in May because it came in the form of whole kernels, which, if used as seed, could spread genetically modified varieties of maize across the country. Zimbabwe did accept an additional 8,500 metric tons of corn meal and corn-soy milk.
In Bolivia, the citizens group Forum on Environment and Development found genetically engineered StarLink corn, which is prohibited for human consumption in the United States, in a bag of USAID corn soy flour. The tests also showed two varieties of corn that are not approved for human consumption in the European Union - Roundup Ready and Monsanto's BTExtra.
The manufacturer of StarLink corn, Aventis, was not able to prove to the satisfaction of the US Environmental Protection Agency that the pesticidal protein Cry9C in StarLink is not an allergen, and the company was forced to take tons of its product off the market in September 2000.
The Pesticide Action Network reported Thursday that tests commissioned by a Guatemalan citizens group, Colectivo Madre Selva, found three varieties of engineered corn not approved in the European Union - LibertyLink produced by Aventis and Monsanto's BtXtra and RoundUp Ready - in seed sent as food aid.
Full item: http://www.GEinfo.org.nz/052002/04.html
------------------------------------------------------------
GM FIRMS THE ONLY WINNERS AT FOOD TALKS SUMMIT
The Guardian, June 14, 2002 (UK)
A world food summit ended in recrimination yesterday when it was branded a waste of time for everyone except the United States, which successfully sold genetically modified crops as a solution to famine. Environmental and agricultural groups accused the US of steamrollering the summit into approving biotechnology, after robust lobbying by Washington. The US delegation was led by the agriculture secretary, Ann Veneman, and made no secret that its priority was to promote the wider use of biotechnology, an industry dominated by American companies. "Biotechnology has tremendous potential to develop products that can be more suited to areas of the world where there is persistent hunger," Ms Veneman said. "There is no food safety issue whatsoever."
Another delegate was more forthright: "We're here to sell biotech, and that's what we've done."
Clare Short, Britain's secretary of state for international development, said the summit was a waste of time, and the EU's aid commissioner, Poul Nielson, accused organisers of trying to build an empire rather than tackling the real problem of hunger. Some UN officials said the £1.6m cost of the event would have been better spent on grain for the poor.
Full item: http://www.GEinfo.org.nz/052002/05.html
------------------------------------------------------------
POOR NATIONS LOSE OUT IN GENE CROP TRIALS
Reuters, April 17, 2002 (Switzerland)
Trials of genetically modified crops will fail to help developing countries because most of the testing is more concerned with developing herbicide tolerance and pest resistance than improving yield, the UN said yesterday.
"Much of the research on genetically modified organisms is not dealing with the right crops or the right problems within these crops to benefit developing countries," UNU/INTECH director Lynn Mytelka told journalists in Geneva.
The Dutch-based institute called for an increase in public sector research to fill the void and harness the potential of biotechnologies for the benefit of developing countries. Better pest resistance contributes to crop yields, but direct improvement of yield is seen as a way to feed the world, it said in a statement released in Geneva.
"The benefits of agricultural biotechnology to developing countries will require development of stress resistant crops and new types of crops adapted to tropical climates," Mytelka said. "Such crops are a long way from market given the relatively slow pace of testing in these areas," she added.
Full item: http://www.GEinfo.org.nz/052002/06.html
------------------------------------------------------------
GM SAFETY TESTS 'FLAWED'
BBC News, 27 April, 2002 (UK)
Safety tests on genetically modified maize currently growing in Britain were flawed, it has emerged. The crop, T-25 GM maize, was tested in laboratory experiments on chickens. During the tests, twice as many chickens died when fed on T-25 GM maize, compared with those fed on conventional maize. This research was apparently overlooked when the crop was given marketing approval in 1996.
Acre's chairman Lord Alan Gray admitted he believed the research should have been re-analysed and that safety tests were not good enough to give a true picture of the risks involved.
Full item: http://www.GEinfo.org.nz/052002/07.html
------------------------------------------------------------
FARMERS FACE EXTRA COSTS TO STAY GM-FREE
@griculture Online, May 17, 2002 (Online)
Organic and conventional farmers will face extra costs keeping their produce "GM-free" once genetically modified crops become more common in Europe, the European Commission said on Friday.
"In order to keep GM and non-GM crops separate would induce certain costs...(but) there are solutions to these problems," EU agriculture spokesman Gregor Kreuzhuber told a news briefing.
A draft of the report by the EU's Joint Research Centre estimated that costs for rapeseed farmers could increase by between 10 and 41 percent. Farmers of maize or potatoes would face cost increases of between one and nine percent, the report said. The costs would be caused by measures such as changing planting patterns, creating buffer zones to avoid mixing GM and non-GM crops and extra insurance.
Full item: http://www.GEinfo.org.nz/052002/08.html
------------------------------------------------------------
MONSANTO SAYS CROPS MAY CONTAIN GENETICALLY-MODIFIED CANOLA SEED
Wall Street Journal, April 15, 2002 (USA)
Monsanto Co. believes that some of its canola seed might contain genetically modified material that isn't federally approved. Angling to avoid a massive recall of food products, the company is asking regulators to forgive any presence of it.
The situation is potentially a big headache for the US food industry, because canola oil is a basic ingredient in hundreds of products. In conceding that for three years US farmers have been planting canola seed that may contain certain genetic material that was never meant to leave the laboratory, Monsanto has become the latest example of the biotechnology industry failing to control plants whose genes it has altered.
Last year, the GT200 version showed up in Canadian canola seed, forcing Monsanto to recall hundreds of tons of it. Although Monsanto had sought and received Canadian approval for GT200, the recall was necessary because Canada exports huge amounts of canola to Japan, which hadn't approved GT200. Monsanto says it never sold the GT200 version commercially in Canada and isn't sure why it wound up in canola seed there.
Full item: http://www.GEinfo.org.nz/052002/09.html
------------------------------------------------------------
GE Information Bulletin SPECIAL
MEXICAN CORN CONTAMINATION

TRANSGENIC DNA INTROGRESSED INTO TRADITIONAL MAIZE LANDRACES IN OAXACA, MEXICO
ABSTRACT, by David Quist and Ignacio H. Chapela, Nature 414, 541 - 543 (2001), 29 November, 2001 (UK)
Abstract: http://www.GEinfo.org.nz/052002/10.html
------------------------------------------------------------
GM CORN CONTAMINATES NATIVE PLANTS
Scientific American, November 29, 2001 (USA)
In news that will surely fan the flames of the heated debate over genetically modified crops, scientists have found evidence that genes from GM plants can spread far and wide to native ones. According to a report published today in the journal Nature, wild corn from the remote mountains of Oaxaca, Mexico contains transgenic DNA. This, the researchers note, bolsters concerns that such unintentional contamination can threaten the genetic diversity of natural crops.
Full item: http://www.GEinfo.org.nz/052002/11.html
------------------------------------------------------------
MEXICANS ANGERED BY SPREAD OF CORN
Associated Press Online, December 29, 2001 (Online)
It is unclear how far the genetically modified crops have spread. A study by Mexico's Environment Ministry earlier this year found them in 15 locations in Oaxaca, but in low concentrations of 3 percent to 10 percent of plants in most fields. Planting genetically modified crops has been banned in Mexico since 1998.
Chapela speculated that the genetically modified corn found in Oaxaca was planted by local farmers who obtained kernels intended for consumption. US grain growers aren't worried by the contamination - and even want to charge Mexican farmers for it.
Full item: http://www.GEinfo.org.nz/052002/12.html
------------------------------------------------------------
NATURE EDITORIAL NOTE - DR. PHILIP CAMPBELL
Nature 416, (2002), 4 April, 2002 (UK)
In light of these discussions and the diverse advice received, Nature has concluded that the evidence available is not sufficient to justify the publication of the original paper. As the authors nevertheless wish to stand by the available evidence for their conclusions, we feel it best simply to make these circumstances clear, to publish the criticisms, the authors' response and new data, and to allow our readers to judge the science for themselves.
Full item: http://www.GEinfo.org.nz/052002/13.html
------------------------------------------------------------
JOURNAL RAISES DOUBTS ON BIOTECH STUDY
New York Times, April 5, 2002 (USA)
Five months after publishing a report that Mexican native corn was contaminated with genetically engineered DNA, the journal Nature made the highly unusual move yesterday of announcing that it should not have published the work.
"We certainly stand by our original, main statement and I have yet to see anyone challenge it legitimately," said Ignacio Chapela, co-author of the study with David Quist.
The conclusion of contamination has largely remained unchallenged. Instead, scientists have focused their criticism on data suggesting that genetically engineered DNA might behave in unexpected ways, scattering around the genome.
The study's authors, meanwhile, say they find their work under intense scrutiny and themselves under professional and personal attack. While not retracting the article, Dr. Philip Campbell, editor of Nature, wrote that in light of "diverse advice received, Nature has concluded that the evidence available is not sufficient to justify the publication of the original paper."
As for their earlier suggestion that the foreign DNA might be dispersed around the native corn genome, Dr. Chapela acknowledged technical problems and said he and Mr. Quist were "backing off a bit." Even critics of Dr. Chapela's study say that finding genetically engineered contamination should come as no surprise.
Full item: http://www.GEinfo.org.nz/052002/14.html
------------------------------------------------------------
'WORST EVER' GM CROP INVASION
Daily Telegraph, April 19, 2002 (UK)
The world's worst case of pollution by genetically-engineered crops has taken place in southern Mexico, the gene bank for maize, one of the world's staple crops, the Mexican government said yesterday. Latest tests were carried out by Mexican government scientists in an attempt to settle the controversy, Jorge Soberon, head of the Mexican delegation, told a meeting of parties to the Convention on Biological Diversity in The Hague. Contamination varied from one to 35 per cent of a farmer's crop, with 10 - 15 per cent average, showing that GM genes had cross-pollinated at a speed never before predicted in the four years since GM maize entered the country.
Full item: http://www.GEinfo.org.nz/052002/15.html
------------------------------------------------------------
SCIENCE JOURNAL ACCUSED OVER GM ARTICLE
The Guardian, June 8, 2002 (UK)
Britain's most prestigious science journal, Nature, ignored the advice of most of its own advisers when it took the unprecedented step of retracting an article claiming that DNA from genetically modified maize had leached into native, wild maize in Mexico, BBC2's Newsnight claimed. It reported that two of the three independent experts consulted by the journal after strong pressure from sections of the scientific-business community had endorsed the key conclusions of the paper.
Newsnight said it had obtained copies of the comments from the three. Only one disputed the key findings of the paper - that DNA from GM plants had turned up in wild maize, even though GM maize is illegal in Mexico.
Only this expert had said the paper should be disowned. All agreed that another finding in the paper, that the transferred DNA would be passed to successive generations of wild maize, genetically contaminating wild plants in perpetuity, was flawed.
Full item: http://www.GEinfo.org.nz/052002/16.html
------------------------------------------------------------
THE GREAT MEXICAN MAIZE SCANDAL
New Scientist, June 15, 2002 (UK)
In less fraught circumstances, a partial retraction of the original paper might have been enough to satisfy both sides. But Nature demanded the authors retract the whole paper, and they refused. So the journal ran its own unprecedented disavowal, in the same issue as the critical letters. Quist and Chapela point out that, whatever technical failings might have emerged after publication, their paper had been approved by three anonymous referees. It must have had some merit. And when it and the letters of complaint were submitted to three more referees, two of them specifically noted that none of the comments disproved the conclusion that transgenic corn is growing in Mexico. Nature has not responded directly to New Scientist's questions about why it would not accept the authors' partial retraction.
Demands that the paper be retracted appeared on Internet biotech forums the day it was published, and continued with mounting vehemence. Yet two of the first, most persistent and apparently scientifically qualified complainants on the Net, "Mary Murphy" and "Andura Smetacek", appear not to be real people. A PR company that has Monsanto as one of its clients, Bivings, initially denied everything but has since admitted that one of the emails came from a Bivings' employee or client. In the aftermath of the affair, Campbell wrote that it must have been Murphy's law that ensured the journal's embarrassing climb-down "was in relation to one of the most hotly debated technologies of our time". Others see it as more than an accident. They fear that the affair has put the system of peer review to the test, and found it wanting.
Full item: http://www.GEinfo.org.nz/052002/17.html
------------------------------------------------------------
WHAT THEY'VE SAID:
"It is important to recognize that the kind of gene flow alleged in the Nature paper is both inevitable and welcome." AgBioWorld joint statement signed by Matthew Metz, Nick Kaplinsky and other scientists, February 24, 2002
------------------------------------------------------------
"The Quist and Chapela study is a testament to technical incompetence," said Matthew Metz, of the University of Washington. "Evidence for the presence of transgenic DNA in Mexican maize remains dubious and empirical." Associated Press, April 4, 2002
------------------------------------------------------------
"The main finding is not controversial or really being challenged," says Quist. "Neither of the two letters published in Nature, purportedly showing fatal flaws in our paper, ever questioned our main discovery." New Scientist, June 15, 2002
------------------------------------------------------------
"Pro-industry academics are engaging in a highly unethical mud-slinging campaign against the Berkeley researchers," read a statement from 144 NGOs. The respected and normally mild-mannered International Maize and Wheat Improvement Center in Mexico weighed in decrying "the flamboyant and often misleading headlines that dominate today's debate." Christian Science Monitor, March 20, 2002
------------------------------------------------------------
"The debate is really remarkable. The argument is about whether someone's shoes are undone when they don't have any clothes on," says Pat Mooney, executive director of Winnipeg's ETC Group, a biotech and agriculture policy institute. "It's an absurd scientific obfuscation of the real issues." NowToronto, April 18, 2002
------------------------------------------------------------
"The fact is that the biotech traits really don't pose any unique risk to the local maize," said Eric Sachs, director of scientific affairs for Monsanto Co. Boston Globe, April 21, 2002
------------------------------------------------------------
"If a locally occurring variety receives some improvement from genetically engineered crops, it's up to the courts to decide whether farmers should be made to pay for that," said Ricardo Celma, head of the US Grain Council's Mexico office. Associated Press, December 29, 2001
------------------------------------------------------------
Mr Soberon, secretary of the environment ministry's national commission on biodiversity, said: "This is the world's worst case of contamination by genetically modified material because it happened in the place of origin of a major crop. It is confirmed. There is no doubt about it." Daily Telegraph, April 19, 2002
------------------------------------------------------------
Philip Campbell, editor of Nature: "The Chapela results remain to be confirmed. If the Mexican government has confirmed them, so be it." Daily Telegraph, April 19, 2002
------------------------------------------------------------
Is transgenic corn truly growing in Oaxaca? It seems like a straightforward question. Why so few people have bothered to try answering it until now seems a much deeper mystery. East Bay Express, May 29, 2002
------------------------------------------------------------
The items in this Bulletin are excerpts from articles which remain the copyright of the original owners. The material is edited for brevity and published here for educational and public interest use only. Full items and web links to source where available, can be found at
www.GEinfo.org.nz along with PDF and Word versions of all Bulletins that can be downloaded free.
Hard copies of the Bulletin are available. Single issues can be purchased for $5. You can also take out an annual subscription, covering a minimum of 10 issues, for $35.
The GE Information Bulletin is a project of the GE Information Service. It presents a regular digest of significant information from an international range of sources. We rely on donations, grants and sponsorship. Please support our work to promote informed debate regarding the responsible use of genetic engineering. Supporters have no editorial influence.
The GE Information Service
PO Box 78121, Grey Lynn
Auckland, New Zealand
Phone (09) 620 5243
Editor: Stuart Sontier
Email: editor@GEinfo.org.nz