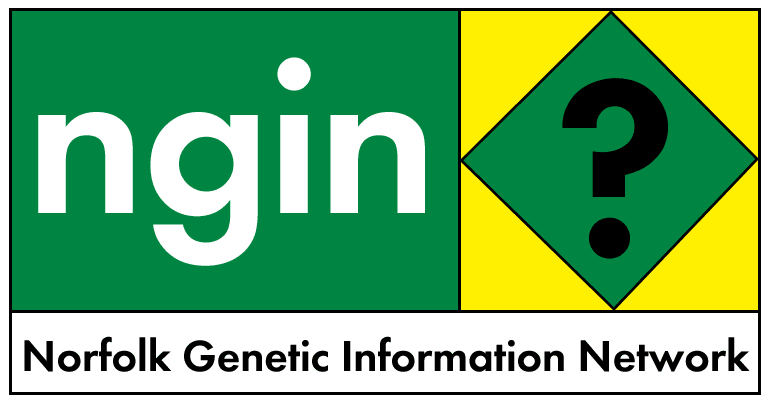 3 February 2002
GREENPEACE BLOCKS GE SHIP IN SOUTHEAST ASIA
PRESS RELEASE: Greenpeace South East Asia
Greenpeace blocks shipment of genetically contaminated grain from US demanding an end to dumping of GE products in Asia

Batangas, February 3rd, 2002 - Greenpeace today blocked the unloading of a 17000 tonnes US shipment of genetically engineered (GE) soya destined to the Philippine market to prevent further genetic contamination of the Asian food supply. The vessel was delivering its load to the largest soya processing plant in the Philippines, where recent tests show widespread GE contamination in a variety of food items, including baby food (1).

Greenpeace activists occupied the unloading equipment of General Milling Corporation and unfurled a banner that read "USA Stop Dumping GMOs on Asia" on the hull of the cargo ship Qui Gon Jinn. The shipment is part of over two million tonnes of US soy annually destined for South East Asia where the US GE industry is consistently exploiting the fact that most countries lack regulation on GE food and have no system in place to monitor or test for its safety.
The Philippines is the largest ASEAN importer of genetically engineered grain importing over 1.1 million metric tonnes of soya and 235,000 metric tonnes of corn from the United States and Argentina where a large part of the harvest is also genetically engineered. Despite government promises to consumers it still has no regulation in place to control imports or require labelling of GE foods. (2-3)
"Asia should not be a dumping ground for genetically contaminated products," said Beau Baconguis, Genetic Engineering Campaigner for Greenpeace Southeast Asia in the Philippines. "We should not be forced to feed our children with food the rest of the world is increasingly rejecting."
Increased rejection of GE crops in Europe has led to huge losses in US maize and soya exports. Many European countries are now importing non-GE grain from Brazil, which has a ban on the planting of GE crops. Even the US consumers' scepticism of GE foods is growing, according to recent polls. The first American mainstream grocery chain, Trader Joe's, announced in November it will give up selling any gene-altered food following the lead of companies such as Gerber babyfood. (4)
The Asian market too has recently become a headache to the US GE industry as the main regional economic powers such as Japan, South Korea, Taiwan and Thailand are preparing or enforcing GE regulations and labelling of GE food. China, the largest importer of US soya in the world, has already published regulations that will impose tight control over GE grain imports and introduce mandatory labelling of GE food prompting warnings from the US trade representatives. A neighbouring ASEAN country Thailand has a draft labelling legislation in place and has banned the commercialisation of GE crops in the country.
"The U.S. GE industry is desperate. They are trying to exploit the remains of unsuspecting Asian markets, following closure of European and Australasian markets as well as growing scepticism back home," said Jim Thomas, Greenpeace Genetic Engineering Campaigner from the USA. "Truth is, however, that GE food has started to receive the same cold reception from Asian consumers and regulators. It seems that the battle against GE food is shifting from the North to South, as Asia is increasingly choosing the European way to regulate and label GE products rather than the irresponsible approach of the US."
Greenpeace urged the Philippine Government to ban the import of GE products into the country and fast track the enactment of a labelling legislation. It called on General Milling Corporation to stop using GE crops in their food and to source from the plentiful GE free supplies available.

For more information contact: Beau Baconguis, Genetic Engineering Campaigner, Greenpeace South East Asia in the Philippines, Mob: + 63 917-8151431; Athena Ronquillo- Ballesteros, Campaigns Manager, Greenpeace Southeast Asia Mob: +63-917-8131562; Jim Thomas, Genetic Engineering Campaigner the USA, Mob: +63916 3457985; Greenpeace International Press Office, Teresa Merilainen, Tel: +31205236637.
Photos available from Greenpeace International Picture Desk in Sydney, Kate Davison in Sydney, mob: +61 418 204869; Video available from Greenpeace International, Lorna Johnston, Mob: +31653504721.
(1) Genetic tests conducted by Greenpeace showed contamination of several products, including Isomil babyfood, Nesvita cereal drink, Doritos chips and Knorr cream of corn soup. A test which indicated very high levels of contamination in Gerber baby food products led to a promise to remove GE ingredients by that company. For more information see Greenpeace South East Asia True Food Guide on http://www.greenpeacesoutheastasia.org/
(2) Details of Soy trade from US to ASEAN (Association of South East Asian Nations, http://www.imf.org/external/np/sec/decdo/asean.htm) from USDA Foreign Agriculture Service BICO database -
http://www.fas.usda.gov
(3) According to USDA Food and Agriculture service and CIARA (Cámara de la Industria Aceitera de la República Argentina) 1,145,389 metric tonnes of soy are exported to Philippines from the USA and Argentina. In the USA, 26% of maize and 68% of soya is genetically engineered, and the failure to segregate GE supplies from conventional ones has led to extensive genetic contamination. Almost all the Argentinean soya harvest is similarly contaminated. Evidence of how crops can be easily contaminated by GE products has become increasingly apparent; only last year a genetically engineered variety of maize not approved for human consumption, StarLink, contaminated over 300 supermarket products, resulting in mass food recalls both in the US and its trading partners such as Japan and South Korea.
(4) A recent poll done by ABC News showed that 93% of Americans support labelling of GMO food and 58% would not eat GE food once labelled. Also recent focus groups commissioned by the U.S. Food and Drug Administration revealed that "virtually all participants" wanted to know whether or not they are eating genetically engineered foods. Trader Joe's announcement, Nov 14th 2001 can be viewed on http://www.greenpeaceusa.org