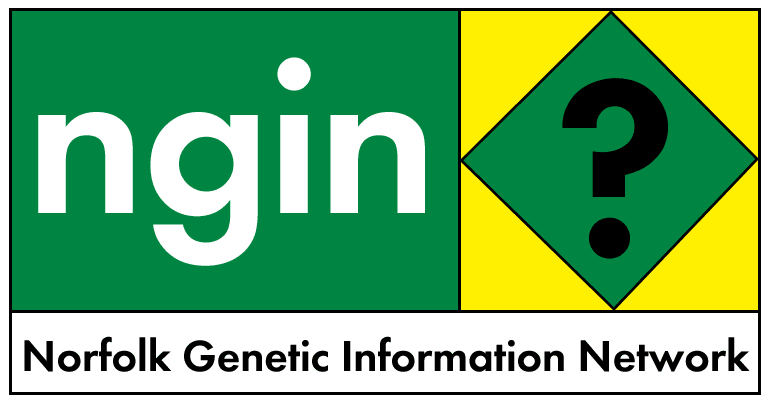 3 February 2003
BAYER SHARE PRICE AT LOWEST SINCE 1993 - BAYER FACE 15,000 LAWSUITS
wonderful greenwash in item 2 given that this is the company whose history of corporate crimes makes even Monsanto seem like angels, according to Corporate Watch, see: https://ngin.tripod.com/agrevodiary.htm
1.Shares in Bayer plummet by more than 6 per cent
2.Business Friday: German giant plants seeds of love for nature
***
1.Shares in Bayer plummet by more than 6 per cent
(Bayer-Aktie fallt auf Zehn-Jahres-Tief)
Frankfurter Allgemeine Zeitung - Germany; Jan 30, 2003
Shares in Bayer, the German chemicals and pharmaceuticals group, plummeted by more than 6 per cent to 15.3 euros yesterday following rumours regarding further lawsuits in the US. Bayer's share price has thus fallen to its lowest level since 1993.
A US lawyer had announced yesterday that the number of lawsuits regarding compensation claims for Bayer's Lipobay drug might rise to a maximum of 15,000. The German group had withdrawn Lipobay in the summer of 2001 after several patients died after taking the drug.
Abstracted from Frankfurter Allgemeine Zeitung
***
2.Business Friday: German giant plants seeds of love for nature
BY CORRIE SALIENTES-NARISMA
Philippine Daily Inquirer; Jan 31, 2003
SOME companies pursue environmental projects just to comply with minimum standards set by the state.
There are, however, a few others that have gone way beyond the compliance stage. To them, caring for the environment is a commitment that has become an integral part of their corporate being.
German company Bayer AG belongs to the second category. Its involvement in the crusade for environmental protection started a hundred years ago, long before terms like "corporate social and environmental responsibility" and "sustainable development" took their present meaning.
Bayer AG had invested and is continuously investing billions of dollars in waste management facilities and other machinery and equipment that keep its operations throughout the world safe to the environment and the populace.
But its commitment to mother nature does not stop there. The company has gone beyond its premises to reach out and spread this passion for the environment and sustainable development as widely as possible.
And it is in pursuit of this goal that Bayer AG adopted the Young Environmental Envoy Program.
Young envoys
The program is specifically aimed at the youth for Bayer believes that "planting the seeds of love for nature" in their young minds and hearts now will ensure a greener and richer world in the future.
Udo Oels, a member of Bayer's board of management, says the program aims to get young people to assume greater ownership of the environment and environmental activities.
Through the Young Environmental Envoy Program, carefully chosen participants are provided the means to understand the situation they are in and to explore solutions to environmental problems that they encounter.
'Ecocamp'
The YEEP is a joint initiative of Bayer and the United Nations. From Thailand, where the project was born in mid 1990s, it spread to the Philippines, Singapore and India. And, for Bayer, there is no stopping there as it intends to take into the fold more countries in the coming years. Every year, 10 to 20 young envoys are selected through a tight screening process in each covered country for participation in the program, which is highlighted by a week-long visit to Germany for the top five to seven envoys.
The program reached the Philippines in 2001. It is implemented here by Bayer in partnership with Luntiang Pilipinas Foundation (a Non-Governmental Organization that focuses on the environment) and in cooperation with the Commission on Higher Education.
Every year, Bayer Philippines picks program participants from among 18- to 23-year-old college students who are already involved in projects or organizations related to environmental preservation and sustainability. They are selected based on a grade-point average requirement (an average of not less than 2.0 or 85 percent) and on the essays on environmental issues that they are required to submit.
Last year, 13 students were selected-four from Metro Manila, three from Luzon, two from the Visayas and four from Mindanao-out of more than 200 who applied.
All the 13 envoys attended a three-day 'ecocamp' in Baguio City, which was facilitated by the environmental science department of the Ateneo de Manila University.
At the end of the 'ecocamp,' participants were asked to submit their personal action plans for implementation in the near term. The action plans must be 'doable' and high-impact projects, particularly in the communities they are intended for.
Based on these plans, five out of the 13 participants this year were selected for a week-long, all expense-paid trip to Germany, particularly in the municipality of Leverkusen, practically a "Bayer country" for it is where the company's main operations and headquarters are located.
The envoys met with key Bayer officials, led by Oels, and were given a tour of the company's and Leverkusen's environmental facilities. They got to visit Bayer's waste water treatment facility, lysimeter facility and thermal waste management plant; the Monheim Agriculture Center, and the Leverkusen Municipal Waste Management facility.
Personal missions
The five envoys from the Philippines who attended the 'ecotour' in Gemany last year were Bonar Laureto, a 20-year-old BS Biology senior at the Central Mindanao University; Jennifer Orbeso, a 19-year-old nursing student of the Universidad de Naga City; 21-year-old Stephanie Sunshine Sy, a BS Applied Economics student of the Dela Salle University Manila; 18-year-old Shenna Rhea Maranguit, an information technology student of the Immaculate Concepcion in Davao City, and Ivan Pumaren, a 20-year-old political science senior at the West Visayas State University.
Bonar, who at his tender age is already a multi-awarded inventor, was the appointed group leader.
He may have already invented lots of things, including a system to convert solid wastes from sugar land, but for his YEEP action plan, Bonar chose a simple but meaningful project-a non-industrial solid waste segregation program in the city of Valencia in his province Bukidnon.
An active youth leader and a youth-oriented radio program anchor, Jennifer has formulated and is now actually implementing a plan to establish an 'ecopark' on Mt. Isarog in Bicol. This is in line with her mission to intensify the greening activities in the area where she also intends to establish a seedling nursery and butterfly garden.
Sunshine presently resides and studies in Manila but her heart still belongs to her beloved hometown, Palawan, which has been slowly but surely rising again from the ruins left by the rampant logging that plagued the province not so long ago.
She adopted as her action plan a program which she calls "Pay It Green Forward Movement."
Sunshine's program is aimed at providing livelihood options to marginal farmers in her area.
Noble missions
"Water is life," so says Shenna, the youngest of the five envoys, who had come to realize early on in her life how watershed areas in the country, particularly in Davao where she lives, were being threatened by industries, plantations and the people themselves.
This explains her resolve to pursue, for her YEEP action plan, the Sagip Watershed project, involving an intensive information campaign and tree planting activities that can prevent further soil erosion in her area.
Ivan, who was born and raised in the agricultural town of Pototan, Iloilo, dreams of becoming a diplomat or an international lawyer some day and he is working hard to attain this goal.
A simple guy with a noble mission of making a difference in his community, Ivan has for his action plan prepared a composting project that will address the problem of increasing organic and inorganic wastes from his area's municipal market.
These projects are just dreams now but with the idealism of the envoys and their dedication to the protection of mother nature, chances are these dreams are going to be a reality soon. Bayer has been bringing the environmental envoys to Germany not to give them a junket of a lifetime but for them to see for themselves what can be done to ensure a greener tomorrow.