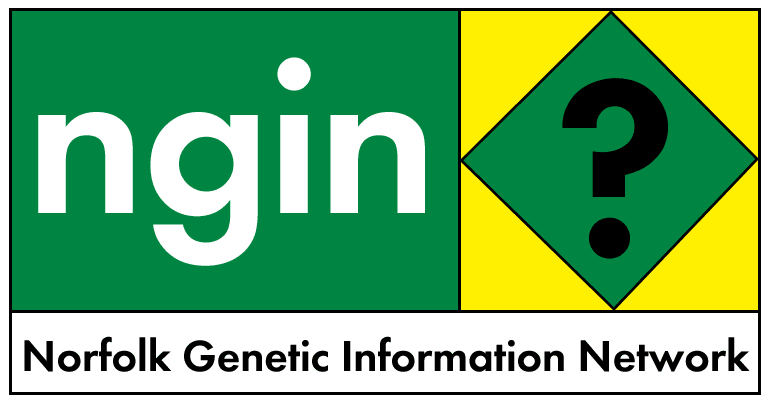 3 April 2003
UK NEWS - SO WHAT CAN I DO?
UK news:
1.So what can I do?
2.New leaflet on GM
3.Corporate Watch Biotech family tree 2003
4.Group attacks GM trial crop
5.GM crop wreckers convicted
6.More news and comment on Lord Sainsbury
***
1.So what can I do [about GM]?
http://www.fiveyearfreeze.org/gmleaflet/what.htm
You can call the Five Year Freeze Campaign on 020 7837 0642 to find out about campaigns being run nationally and in your local area.
During 2003, the Government plans to hold a nationwide public debate on the future of GM food and crops in the UK. It is vital that as many people as possible make their views known.
http://www.gmpublicdebate.org.uk
Raise your concerns with your MP - it's easy to fax them via
http://www.faxyourmp.com
Write to the Ministers, Margaret Beckett and Michael Meacher, and to the Prime Minister. If you live in Scotland, Wales or Northern Ireland, write to members of those devolved administrations.
Let your food retailers know your views on GM foods.
Call radio phone-in sessions and write to local and national newspapers.
You may wish to organise an exhibition, performance or debate at a local event. You can phone the Five Year Freeze for advice, speakers and more of these leaflets.
***
2.new leaflet on GM
Dear All,

Over the last few months a number of NGOs have got together to produce a new leaflet on GM. It was felt that because this year was so important, with the coming public debate, end of the farm-scale trials possible breaking of the EU moratorium etc., it would be an ideal time to re-emphasise some of the basic problems of GM crops and food.

To this end a leaflet has been produced and signed up to by the following organisations. Action Aid, Christian Aid, Five Year Freeze, Friends of the Earth, Farmers Union of Wales, GeneWatch, Greenpeace, Henry Doubleday Research Organisation, Islamic Foundation for Ecology and Environmental Sciences, National Federation of Women's Institutes, Soil Association and UNISON.

We have already distributed over 60,000 of the 100,000 that have been printed. However it would be great if they could be reaching the public over the next few months. They could be put in wholefood shops libraries etc., but it would also be good if they could be handed out in town centres/outside supermarkets as we can then reach those people who don't normally see anti-GM information.

In addition to the leaflet there is also a website (www.gmleaflet.org). The idea is that people can directly access more in depth information about each of the points raised in the leaflet. You can see some of the artwork and layout of the leaflet on the website, so take a look and if you want us to send you some copies please get in touch with either myself (details below) or Rachel at the Five Year Freeze (Tel: 020 7837 0642 email: rachel@fiveyearfreeze.org ).

Thanks for any help you can give.
Becky

Becky Price
GeneWatch UK
The Mill House
Manchester Road
Tideswell
Buxton
Derbyshire
SK17 8LN

Tel: 01298 871898
Fax:01298 872531
E-mail: becky.price@genewatch.org

Visit the GeneWatch UK web site at www.genewatch.org
***
3.Corporate Watch Biotech family tree 2003 A2 poster available
"Olaf Bayer" <olaf@corporatewatch.org>
Biotech family tree 2003
As 3 corporations, Bayer, Monsanto and Syngenta, push for the commercial growing of GM crops in the UK, Corporate Watch brings you the biotech family tree poster. The family tree shows the complex tangle of name changes, spin-offs, joint ventures and acquisitions woven by the biotech industry during 10 years of rapid expansion, consolidation and crisis. It shows how a handful of old European and US chemical and pharmaceutical companies have invested heavily in seed companies, ridden out the hype and failure of the 'life science' concept, and become today's Gene Giants. They seek to change the way our food is produced forever. Some name changes are inevitable as companies change hands, but others mark deliberate attempts to fake fresh starts and escape the notoriety of an old name. It is important to connect today's shiny new innovators, with their talk about sustainable development and feeding the world, to the parent companies that for years have manufactured hazardous chemicals, and even helped to develop weapons of mass destruction.
Full colour folded A2 poster
available now free (but donations welcome) from
Corporate Watch,
16b Cherwell Street,
Oxford,
OX4 1BG
UK
01865 791391
mail@corporatewatch.org
online version coming soon
***
4.Group attacks GM trial crop
source: Jean Saunders <foeswindon@hotmail.com>
Whilst the report[below] states:
"The farm is taking part in the trial to ascertain whether or not GM foods are safe."
this is total rubbish. It was a National Seed Listing trial site to evaluate the value for cultivation and use of winter oil seed rape varieties.
========
Yorkshire Evening Press, 02/04/03, front page:
Group attacks GM trial crop
by Francine Clee
ENVIRONMENTAL activists today claimed they had caused "very significant damage" in an attack on a genetically-modified crop under trial in North Yorkshire.
An unnamed spokesman for the activists said they had successfully targeted GM oilseed rape being grown at Hedley Hall, near Tadcaster.
The anonymous activist, making his claim in a call to the Evening Press, said the group on whose behalf he was speaking had no name.
But he released a statement on its behalf which claimed it had carried out the attack "in defence of human freedom and the environment".
"The use of genetic engineering in farming poses... unacceptable hazards for our food supply, for ecological diversity and for rural livelihoods and it would place us all under the power of unscrupulous trans-national corporations," said the statement.
"There is no need for this dangerous technology and the people reject it."
The attack was the third such incident in a matter of months of GM crops being damaged at the farm, which is owned by the University of Leeds.
The site is taking part in a Government trial looking at the effects of genetically modifying crops.
A spokesman at Hedley Hall confirmed that an attack had taken place at the GM trial area. He said the police had been informed.
The farm is taking part in the trial to ascertain whether or not GM foods are safe. But the fields containing the crops have become a magnet for protesters.
[Source:
http://www.thisisyork.co.uk/york/archive/2003/04/02/york_news_local14ZM.html]
***
5.GM crop wreckers convicted
BBC
http://news.bbc.co.uk/1/hi/wales/2910803.stm
A west Wales woman - described as a "respectable housewife" - has been convicted of criminal damage after taking part in sabotage on a field of genetically-modified crops.
Yvonne Davies, 45, from Carmarthen, was among a group of 30 people who trampled through the GM maize experiment at Sealand in Flintshire, pulling up plants.
She said she was defending the environment and acting in the public interest.
But on Wednesday, a judge fined the group a total ?1,150, suggesting they were serial agitators and said they had undermined genuine environmentalists' cause.
Experiment
The sabotage happened in July 2001 at John Cottle's 10-acre Birchenfield Farm which was hosting a UK Government-funded trial for Aventis Crop Sciences in Wales' second such experiment.
A plea to the farmer to stop participating had failed and a splinter group ignored a large police presence, including a helicopter, to break in to the field where they "went wild", the court heard.
Between one and two-and-a-half acres of the GM crop were destroyed and about a quarter of an acre of conventional crops.
The prosecution said it was difficult to quantify how much the damage was worth.
Fined GBP400, Davies of Carmarthen, admitted damaging the crop.
But she denied criminal damage, claiming she acted lawfully because the group were protecting the environment and neighbouring fields from contamination.
The defendants said the tests were flawed and there was no scientific proof that they were safe.
Supporters in the court's public gallery offered to pay her fine.
Davies said: "People in the street do not want GM crops.
"I don't regret what I did at all. I thought we had a very good case to show that we had a lawful excuse for what we had done.
"We have been campaigning for more than four years. I would not have done it if I had not thought that there were thousands of people out there who feel the same way."
***
6.More news and comment on Lord Sainsbury
The Guardian, Guardian Leader, April 2, 2003:

"...you have to ask whether his salience as a donor to the Labour party affects the long-awaited decisions on GM foods that the Labour government must take. You have to wonder if Tony Blair can afford to run the risk of offending a man who writes such big cheques."
...
DAILY MAIL, April 1, 2003
Sainsbury gives Labour another GBP 2.5m lifeline
GM minister's donations hit GBP 11.5m
"...Tony Blair has staunchly stood by him throughout the controversies. Lord Sainsbury's latest donation was greeted with barely-concealed relief by beleaguered Labour officials. General secretary David Triesman declared: 'We are grateful to everyone who contributes whatever they can to the Labour Party. 'This very generous donation from Lord Sainsbury is fantastic news. We remain hugely grateful for his continued steadfast support.'
Lord Sainsbury's money has generally been handed over at critical times for Labour. He donated GBP 2million in 1996 in the run-up to Mr Blair's first General Election win - and was awarded a peerage a month after that victory.
He gave another GBP 1million in 1997 to help pay off debts resulting from the election campaign. The following year he was appointed an unpaid Trade and Industry Minister.
Lord Sainsbury gave another GBP 2million in 1999 and two donations of GBP 2million each in 2001 - one before and one after the General Election.
Labour's money troubles follow a slump in donations from big business, which has been scared off by the series of 'cash for access' scandals which have rocked the party."
...
Financial Times, April 2, 2003:
"Lord Sainsbury was yesterday accused of "buying" Labour by a member of the party's national executive, as a row over the science minister's Pounds 2.5m donation raised wider questions about the ability of wealthy individuals to pay their way into the heart of government.
...Lord Sainsbury lacks any democratic mandate for holding sway over the Department of Trade and Industry's multi-billion pound science budget. Cynics might claim his chief qualification for government was his decision to switch his vast financial support from the (now defunct) Social Democratic party to Labour after Mr Blair was elected leader in 1994. Concerns about this apparent link between money and power were fuelled by allegations of potential conflicts of interest. These centre on Lord Sainsbury's enthusiasm for genetically modified food technology... tabloids last year claimed the grocery magnate had a financial interest in promoting GM, having made a multi-million pound paper profit on biotechnology shares."