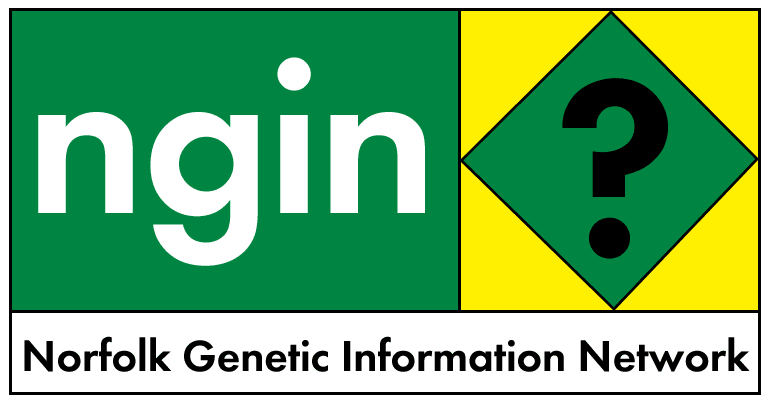 3 October 2001
"WE'RE LOSING THIS BATTLE" - US CONGRESSMAN ON FAILURE OF GM FOODS
http://www.biotech-info.net/panel_grapples.html
House panel grapples with value of ag biotech research
Kathleen Hart
Food Chemical News
Volume 43, Issue 33
October 1, 2001
A Republican member of the House Science Committee last week openly questioned the value of boosting federal spending for research on agricultural biotechnology when governments and consumers around the world have no interest in buying genetically engineered crops.
"I don't care how much we spend on basic research at Michigan State or Arizona State or the University of Minnesota, or anywhere," Rep. Gil Gutknecht (R-Minn.) lamented Sept. 25 during a House Science subcommittee hearing on proposed legislation to strengthen National Science Foundation-sponsored research on agricultural biotechnology. "We're losing this battle. If we can't convince our European counterparts of the safety of this, if they continue to use, on the floors of their parliaments, terms like 'Frankenfood'' how do we win this?"
Gutknecht said he has seen no indication that European opposition to genetically modified food is diminishing. "I had some meetings earlier this year with the members of the German Bundestag, and boy, I tell you, it was like talking to a wall. They're not interested. They are not going to buy - if they can avoid them at all, they're not going to buy any GMO crops from the United States."
The Minnesota congressman noted that some farmers in his district are now being paid a premium for non-GMO soybeans that are to be shipped to Japan.
New products
Rep. Nick Smith (R-Mich.), who chairs the Subcommittee on Research, extolled "biotechnology's incredible potential to enhance nutrition, feed a growing world population, open up new markets for farmers and reduce the environmental impact of farming." The subcommittee called four friendly witnesses to testify on behalf of two bills that would authorize additional spending for NSF-sponsored research on agricultural biotechnology.
Smith's bill, HR 2051, authorizes funding to establish Plant Genome Expression Centers geared toward accelerating development of new biotech crop varieties. The focus of research at the new centers would be on alternative uses of crops, including crops engineered to serve as energy sources, to produce vaccines, or to provide inexpensive industrial chemicals. The centers would be equipped with supercomputers that would increase scientists' capacity to understand proteins and gene expression. The bill would authorize $3 million in appropriations for fiscal year 2002, increasing to $4.5 million for FY2003.
HR 2912, authored by subcommittee ranking member Eddie Bernice Johnson (D-Texas), would fund NSF-sponsored research partnerships aimed at developing plant varieties targeted to the needs of developing nations. The bill would authorize $6 million in spending for FY2002 and $9 million for FY2003.
Public sector funding
Robert Paarlberg, a professor of political science at Wellesley College, noted that as of last year, 98% of the world's biotech crop acreage was still confined to the United States, Canada and Argentina, the same three countries that launched GM crops five years ago. "This failure of the GM crop revolution to spread more widely into the developing world is surprising," he said.
Distrust of "giant U.S.-based multinational seed and agribusiness companies" throughout much of the developing world has generated suspicion and anxiety about biotech seeds and crops in poor countries, Paarlberg said. "One reason the National Biosafety Committee in Kenya has not yet given final biosafety approval to the virus-resistant sweet potato is that the technology came originally from the Monsanto Co. One reason it has been hard in Brazil to get approval for [Roundup Ready] soybeans is that, once again, this is a Monsanto product," he continued. "One reason India has not yet given a final release to Bt cotton is that it is, once again, a Monsanto product."
The only way to overcome political inhibitions that are preventing the adoption of biotechnology in poor countries, Paarlberg argued, is by funding more biotech crop research through the public sector.
Plague vaccine reserve
Charles Arntzen, founding director of the Arizona Biomedical Institute at Arizona State University in Tempe, believes public attitudes toward biotechnology will be turned around if researchers start introducing more products that have an immediate value for human health.
"We're hoping we can come up with new research findings that will lead to new products that will have a much more dramatic effect on the world population," he said.
Arntzen, who is known for his pioneering work on potatoes and tomatoes genetically engineered to express human vaccines, told the subcommittee that Johnson's bill would help to establish the kinds of research links that will benefit children's health around the world, particularly in developing nations. He formerly directed the Boyce Thomson Institute affiliated with Cornell University.
With the Sept. 11 terrorist attacks on New York City and the Pentagon still very much at the forefront of congressional activity, Smith asked Arntzen, "Do you see [whether] it's conceivably possible, or scientifically possible, to develop the kind of vaccines that might be widespread to give us some degree of protection against the weapons of biological warfare?"
Arntzen responded, "Very definitely. We are currently supported by the Department of Defense for research, publicly funded, to develop a strategic reserve for plague vaccine. It is part of the strategy that there could be a number of biological agents for which we wouldn't necessarily want to immunize the entire population, but we would want to be able to respond rapidly if there were a threat."
---
"We lost irradiation because of public unease. We could lose this... The momentum is with the critics." - Consumers' Association of Canada vice-president Jenny Hillard. CAC is a recipient of both Monsanto and Canadian government monies and has opposed even the labelling of GM foods
"There are forces out there that may make [genetically engineered products] a vestige, an antique."
http://www.agbios.com/_NewsItem.asp?parm=neIDXCode&data=2267