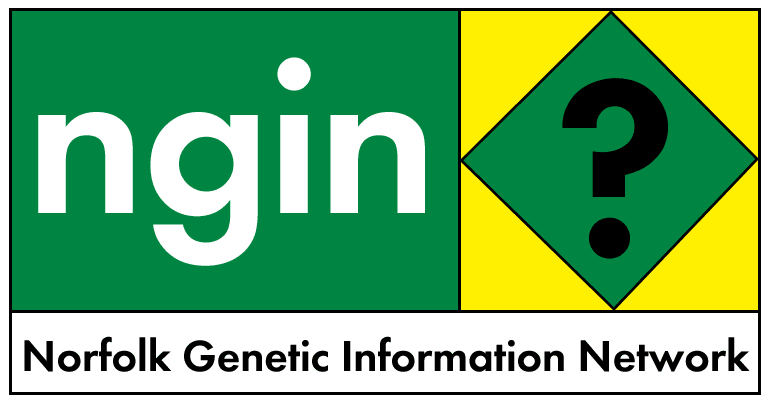 4 March 2003

SCOTS AND WELSH FURIOUS/3-YR BAN ON GM FOOD CROPS

QUOTE OF THE WEEK: Yesterday a spokesman for Defra confirmed that licensing would take place without considering the outcome of the public debate. "It is a debate not a referendum."

*Scots and Welsh furious as crop trials are sidelined
*Green groups say EU plan would hurt non-GM farmers
*Australia state NSW vows 3-yr ban on GM food crops

***

GM licensing gets go ahead

Scots and Welsh furious as crop trials are sidelined
http://politics.guardian.co.uk/green/story/0,9061,907026,00.html

Paul Brown, environment correspondent
Tuesday March 4, 2003
The Guardian

Government plans to press ahead with licensing commercial use of genetically modified crops, before the results of trials are known and a public debate on the issue has been held, yesterday angered both the Scottish executive and the Welsh assembly.

Margaret Beckett, the environment secretary, has decided that 18 applications to the EU for growing and importing crops such as GM maize, oil seed rape, sugar beet and cotton are unstoppable and the British government has no alternative but to process them. In the past few weeks Bayer has applied directly to Mrs Beckett to plant and market GM oil seed rape, and Monsanto has applied to import GM maize.

This led to a protest from the Scottish executive, which says scientific evidence from the crop trials is not yet available and therefore cannot be taken into account. The public debate on the issue is due to begin in May and conclude in September.

Ross Finnie, the Scottish environment minister, has made a personal protest to Mrs Beckett and demanded the licensing process be halted.

A week ago Mrs Beckett doubled to GBP500,000 the funding of the government-spon sored debate on the introduction of GM crops to Britain and extended it from June to September. This had been requested by Malcolm Grant, chairman of the committee organising the debate, and the Scottish and Welsh administrations, which have elections in May and wanted to debate the issue afterwards.

The government promised to take full account of the views thrown up by the public debate and the evidence from the crop trials before any commercial planting took place. The trials are to discover whether GM crops affect the environment and the number of weeds and insects surviving on farmland.

A spokesman for the Scottish executive said: "It would be premature, and in our view improper, to grant licences to grow crops before the public's views were known. What is the point of the debate otherwise? We think Mrs Beckett has misinterpreted the situation, and it is quite possible to postpone decisions."

The executive is discussing the issue with the Department for Environment, Food and Rural Affairs and trying to reach a common position to take to Brussels which would let the UK postpone any decisions until after the debate.

Sue Mayer, of the lobby group Genewatch, who is also a member of the agriculture and environment biotechnology commission set up to consider the issue, said: "It is premature, not to say outrageous, to carry on the licensing of GM crops before either the scientific evidence has been gathered or the public consulted. It makes the whole exercise seem pointless."

The Welsh also believe that granting applications before the debate would be premature. In a statement last night a spokeswoman for the Welsh assembly said they were negotiating with Defra on the issue.

A second complication in the government plans also emerged yesterday. The results of three years of farm scale trials which should have been released in June, in time for the debate, will probably not be known until afterwards. In a letter to Professor Grant, the Royal Society said that as a result of its lengthy peer review process the results might not be available until after the end of September.

Yesterday a spokesman for Defra confirmed that licensing would take place without considering the outcome of the public debate. "It is a debate not a referendum."

As far as scientific evidence was concerned, it was possible for the government to revoke or amend licences if new evidence emerged on either public health or environmental damage, he added.

***

Green groups say EU plan would hurt non-GM farmers

Source - Reuters Commodities News (Eng)
Monday, March 03, 2003 23:41

BRUSSELS, March 3 (Reuters) - Environmental groups on Monday condemned a European Commission proposal which they said force organic and traditional farmers to pay to prevent their crops from mixing with genetically modified organisms.

Since five European Union member states refused to grant any more GM crop approvals in 1998, leading to a de facto ban, the EU executive has been working to put a proper system in place to meet their concerns.

The non-binding proposal on how genetically modified (GM), conventional and organic crops can co-exist is set for a vote on Wednesday.

"The Commission is going to dodge responsibility on the co-existence issue," Lorenzo Consoli, Greenpeace EU policy director for genetic engineering, told reporters. "They would be responsible for the contaminatinon of EU agriculture."

But the EU executive disagreed. "It's a question of choice for farmers what crops to grow," said a Commission spokeswoman, adding that the document is a paper, not a legislative proposal. Statements of policy often form the basis of future legislative proposals, which originate in the Commission.

Friends of the Earth Europe, Greenpeace and the European Environmental Bureau say the proposal would tilt the balance in favour of the biotech industry, leaving farmers in an uphill struggle to grow GM-free food. They pointed to a section of the proposal, which says: "The burden of applying measures to deal with co-existence should fall on the economic operators who intend to gain a benefit from the specific cultivation model they have chosen."

Friend of the Earth GMO Campaign Coordinator Geert Ritsema said: "If this paper is adopted, GM would be the rule and GM-free the exception." The three conservation groups want tough EU legislation on co-existence that would apply across the 15-nation bloc. The Commission spokeswoman said EU legislation is already in place, ensuring that only authorised GM crops having undergone a health and environmental assessment can be cultivated.

***

Australia state NSW vows 3-yr ban on GM food crops

Reuters
AUSTRALIA: March 4, 2003
http://www.planetark.org/dailynewsstory.cfm/newsid/20016/story.htm

SYDNEY - The Labor government of Australia's most populous state, New South Wales (NSW), vowed yesterday to impose a three-year ban on the commercial release of genetically modified food crops if it was re-elected this month.

Premier Bob Carr said this would make NSW the second of Australia's six
states to propose such laws following South Australia's lead, while Tasmania and Western Australia are considering declaring their entire states to be GM free. "It is an emotive issue requiring further analysis before commercial GM crops are released in NSW," Carr said in a statement.

He said without these laws, the Federal Gene Technology Regulator could give the go-ahead as early as April to the commercial release of certain GM food crops, like canola, clover, mustard and field pea.

Australia's planting window for a winter oilseed canola crop runs from around April 25 to the end of June.

Currently there are no commercially released GM food crops in Australia intended for human consumption. But German farm chemical heavyweight Bayer CropScience (BAYG.DE) and Monsanto Australia, a unit of U.S. competitor Monsanto Co (MON.N), have two commercial release licence applications for GM canola with the Australian regulator.

Both Bayer and Monsanto plan to release enough GM canola seed to cover only 5,000 hectares (12,360 acres), a tiny fraction of the million hectares or more which is normally planted with canola in Australia each year.

Carr said his Labor government would pass laws to suspend the production of GM food crops until at least 2006 if, as expected, it was re-elected at a state election on March 22.

However his government would allow farmers to continue to grow some forms of insect, drought, salt and herbicide resistant-cotton and GM carnation flowers.

There are now about 160,000 hectares of commercially grown GM cotton in NSW, accounting for about 50 percent of the state's total annual cotton crop.