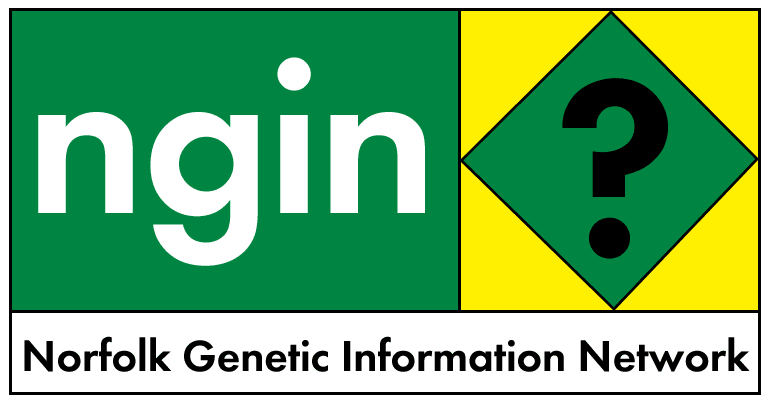 4 March 2003
GERMANY TO LOOSEN RULES ON GM PRODUCTS
"seed companies are testing the waters by submitting new applications... But prospects are murky. Even as some EU countries signal that the 5-year-old moratorium on biotech crops could be over in a matter of months, others are raising new objections." (second item)
"...the reason the [German] government suddenly seems to be rushing its decision on GM production is to lay to rest the "transatlantic spat" over GM food."
*Germany To Loosen Rules on Genetically-Modified Products
*Biotech firms testing the waters in Europe
***
Germany To Loosen Rules on Genetically-Modified Products
http://www.dw-world.de/english/0,3367,1446_A_791726_1_A,00.html
DW-World.de
In a major policy shift, the German government says it plans to open its markets to genetically-modified products and will support the lifting of the Europe-wide ban on GM food imports.
German Consumer Protection and Agricultural Minister, Renate Kuenast, announced on Sunday in Berlin that the government would implement a new law this year on gene technology that would pave the way for the import of genetically-modified (GM) products into the German market.
The minister said that the government would give the go-ahead for the new regulations in the cabinet in May, so that agricultural products such as maize and seeds that have been genetically engineered could once again be imported into Germany after a freeze lasting several years.
With the decision, the government has given in to long-standing demands of industry and business to open up the markets for green biotechnology. According to BIOCOM AG, a publishing company specialising in the life sciences sector, there are some 600 biotech companies in Germany, heavily involved in biotechnological research.
EU regulations still fuzzy
Kuenast made it clear that the new German law would only be implemented once EU regulations on the import and labeling of GM foods came into effect. Kuenast indicated that the German government would then support the lifting of the EU-wide ban on the import of GM plants that has been in place since June 1999 -- a move that the European Commission has been urging member states for months to take.
Before that can happen, the European Parliament first has to approve of tough GMO (genetically modified organisms) labeling laws in food and animal feed passed by EU agricultural ministers last November.
But the new EU legislation has still not cleared up the confusion about how exactly foods that include genetically modified organisms should be handled. The regulations would force the labeling of foods that are derived from GM crops but do not contain any measurable GM protein or DNA. This would include glucose syrup produced from GM maize or soybean and rape oil from GM plants.
The proposed laws would allow some food that contains detectable GM ingredients to go unlabelled. Any food with less than 0.9 percent of detectable GM components would not require a GM label. Another new feature of the proposed law is that animal feed produced from GM crops would also require labeling. So too will animal feed containing GM-derived ingredients such as flavorings or vitamin additives.
The new regulations also lay down that production and processing of the products must be transparent and documented comprehensively.
Minister K?nast also wants tough German regulations in place for a worst-case scenario such as genetically modified seeds spreading uncontrollably.
"Thanks to labeling, the consumers can in future choose between buying GM food or not," she said.
"No obvious advantages": critic
But not everybody is happy with K?nast's decision. Mr. Wolfschmidt of Foodwatch, a watchdog organization in Germany that stresses food safety to protect consumers, told DW-WORLD he sees no reason for the German government to make such an announcement now. "From the point of view of the consumer, it brings absolutely no kind of advantage for anyone at present," he said. Knast said that even today GM products were used in certain production processes, without the knowledge of the consumers. "That would come to an end in the future," she said.
Wolfschmidt says that the minister's statement gives a wrong signal. "She's legitimizing what we don't know for sure to be true," he said. He said that there are such a variety of components involved in products such as biscuits and other baked products that it was difficult to prove whether some contained traces of GM food.
Wolfschmidt also said that the new law would only flood the German market with surplus products that weren't really needed. "The biotechnology lobby only wants to pursue its interests and hopes that the consumers will eventually give up their resistance to GM products," he said. Economic argument beginning to weigh with the Germans
Indeed ordinary Germans, with their famed eco-consciousness, worries about the ethical implications of genetically engineered organisms, and strict regulations governing genetic research, have been among the most resistant to new genetic technology.
However that may be changing as Germany's politicians are waking up to the enormous economic potential of biotechnology. In 1997, German politicians backed the biotechnology patent law approved by the European Parliament. On Sunday, K?nast too emphasized that genetically modified products had become a "world-wide reality". She said that globally genetically engineered plants were being planted on some 60 million hectares of land, with the U.S. alone accounting for more than half of that amount.
"In the face of such facts, we are not going to have a yes-no debate," she added. The German government, she said, was for freedom of choice and for coexistence between conventional, ecological and genetically modified plants.
The European Commission has repeated in the past that the EU member states are in danger of losing out in the international biotechnology race with their resistance to GM products. Besides, the U.S., countries such as China, India and Argentina are seen as edging past several European countries to pick up a bigger slice of a globally growing industry.
Transatlantic trade spat spurs Germans to act?
Wolfschmidt of Foodwatch suspects that the reason the government suddenly seems to be rushing its decision on GM production is to lay to rest the "transatlantic spat" over GM food.
Indeed the U.S. and the EU are locked in a trade battle over GM food for the past four years ever since the EU banned imports of GM foods.
Last month, in the strongest indication that things might be coming to a head, the Bush administration's top trade official, Robert Zoellick threatened to file a case against the EU at the WTO and said he had lost his patience with the four-year feud about the safety of American biotechnology food. He called the European position, "immoral" for leading to starvation in the developing world.
The European Union for its part released a statement that it had approved 18 genetically modified products and that while it was "aware of U.S. frustration", officials warned against any action at the WTO.
***
Biotech firms testing the waters in Europe
http://www.omaha.com/index.php?u_np=0&u_pg=46&u_sid=670416
BRUSSELS, Belgium (AP) - Taking the European Union at its word that the biotech ban is about to end, seed companies are testing the waters by submitting new applications for genetically modified corn, cotton, canola and other plants.
But prospects are murky. Even as some EU countries signal that the 5-year-old moratorium on biotech crops could be over in a matter of months, others are raising new objections.
New EU legislation that took effect in October was intended to end the ban by strengthening decade-old rules on testing and licensing genetically modified organisms (GMOs) as crops or ingredients.
Since January, the new procedure has attracted 18 applications, the first of which are expected to reach the decision stage this autumn. EU environment ministers were to be briefed on the new applications today .
"We understand the member states do see now a clear road map forward . . . (and) we're optimistic and positive on that," said Lutz Knabe, spokesman for French-based Bayer CropScience, which has five biotech products in the pipeline.
But U.S.-based Monsanto, whose Roundup Ready corn, canola rapeseed and other products account for 10 of the new applications, is not getting hopes up too high. "It's still too early to tell what the position will really be," said spokesman Thomas McDermott in Brussels. "There's some unclear signals."
With environmental and health risks covered by the new rules, food-loving Italy has been pushing for an examination of potential economic risks, especially to organic farmers. It also is asking whether EU rules are needed to guard against contamination from one field to another.
Similar opposition exists in France, Greece, Austria, Luxembourg and Denmark, where Parliament in January demanded a study on whether the country could go completely GMO-free.
"We need a complete economic analysis of what impact the genetically modified crop will have on the farm economy," said Christian Hansen of the Danish People's Party. The EU head office, which wants the ban lifted, argues that economic interests would not be enough to legally block a farmer who wanted to plant an approved biotech crop from doing so.
"The establishment of GMO- free zones against the will of some farmers runs counter to the very principal of coexistence," according to a draft report leaked by environmental groups on Monday.