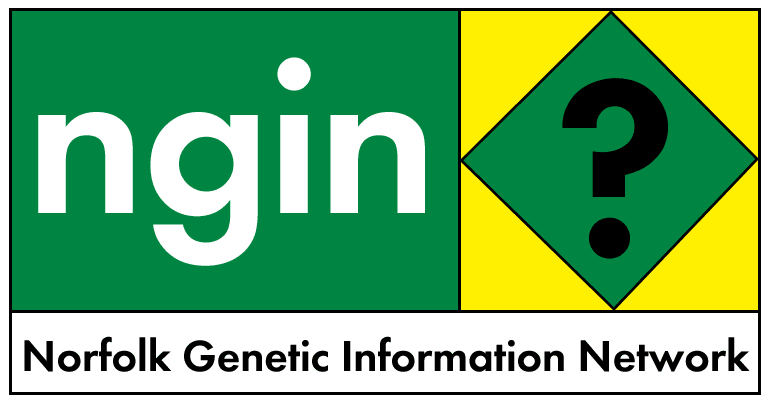 4 April 2003
DISARM IRRI/TRADE WAR LOOMS OVER IRAQ AID/FAX BRAZIL
The second item from the Philippines concerns the strongly pro-GM International Rice Research Institute which, amongst other things, is running field trials on genetically engineered Golden ("Vitamin A") Rice and BB rice.
1.FAX BRAZIL - URGENT
2.Disarm IRRI, World Farmers Urge
3.TRADE WAR LOOMS AS U.S., AUSTRALIAN FARMERS VIE TO FEED POST-WAR IRAQ
***
1.FAX BRAZIL - URGENT
TO FAX BRAZIL FROM OTHER COUNTRIES, THE COUNTRY CODE IS (55), THEN THE REST OF THE NUMBER:
(55) (61) 321-1461 TO REACH
Sr. José Dirceu, Ministro-Chefe da Casa Civil
==================
Hi friends: The Campaign for A GMO-Free Brazil has asked us to fax this letter (below and attached) to their Minister reviewing their national policy on GMOs for the Lula Administration. If possible, write in your organization's name in the first line at the space, then sign your name, affiliation, address, country, and fax it to the Minister as indicated.
In Portuguese, the letter says that the groups listed in the footnote are asking for a meeting with the Minister of Civil Affairs about GM-soy. They say the government is making decisions based on incorrect information which could open cause environmental, health and economic risks. They also ask to be officially included in the discussions of the Inter-Ministerial Commission where these decisions will be made.
Thanks, Kristin Dawkins
Institute for Agriculture and Trade Policy
=================================
02 de abril de 2003
Ao
Ilmo. Sr.
Ministro-Chefe da Casa Civil
Sr. José Dirceu
Fax (61) 321-1461
A ______________________________ vem por meio desta solicitar que as entidades da Campanha Por um Brasil Livre de Transgênicos que vêm solicitando uma audiência, em caráter de urgência, para discutir as posições do governo e as da sociedade civil a respeito da soja transgênica no Rio Grande do Sul e do Mato Grosso do Sul, sejam atendidas pelo Sr. Ministro tão logo quanto possível.
Acreditamos que o governo está tomando decisões com base em dados incorretos e pode abrir caminho para uma liberação total dos produtos transgênicos com graves riscos para o meio ambiente e a saúde dos consumidores e perdas econômicas no mercado internacional.
Renovamos também a solicitação para que seja criado um espaço oficial de diálogo entre a Comissão Interministerial dedicada a discutir e tomar decisões sobre o tema dos transgênicos e as organizações da sociedade civil organizada envolvidas no debate.
Certos de termos nossas solicitações atendidas, reiteramos nossos votos de estima e consideração e enviamos cordiais saudações.
Cordialmente,
____________________________________
SIGN WITH YOUR ORGANIZATION'S (if appropriate)
CONTACT INFORMATION
***
2. On IRRI's 43rd Anniversary:
Disarm IRRI, World Farmers Urge
NEWS RELEASE
April 4, 2003
Reference: RAFAEL MARIANO, KMP National Chairperson
More than 50 farmer leaders and non-government organization (NGO) representatives from 16 countries in the Asia-Pacific Region today linked arms in a protest rally in front of the International Rice Research Institute (IRRI) based in Los Baños, Laguna and called for the immediate removal of its "immunity" from suit.
The protesters came from Bangladesh, Cambodia, China, India, Indonesia, Iran, Japan, Thailand, United States, Malaysia, Nepal, Pakistan, Mali, Senegal, South Korea, and Sri Lanka were joined by Filipino militant farmers.
Kilusang Magbubukid ng Pilipinas chair Rafael Mariano said, "the IRRI must be disarmed of its immunity by repealing Presidential Decree No. 1620 and let it face all criminal and civil liabilities against farmers and its workers."
During the time of the late dictator Ferdinand Marcos, he issued PD1620 giving IRRI a "diplomatic status" and therefore its activities, whether in research or labor practices, cannot be made to undergo litigation.
"Because of IRRI's 'immunity', it has been callous about the safety and health of its workers and disregarded any complaints from workers," says Mariano.
A bill filed by Bayan Muna Representative Satur Ocampo, House Bill 5095, which aims to amend PD 1620, particularly the immunity clause, is now pending in Congress.
Mariano stressed that, "despite IRRI's claim that it has been using the best available practices, it has exposed its workers to highly toxic pesticides such as Endrin, Thiodan, Azodrin, Furadan, Gramoxone, Methyl Bromide, Zinogas, Sevin, Basudin and Brestan, glyphosate and butachlor; the last two of which have very limited toxicological screening tests."
The KMP said IRRI continued the use of Endrin and Thiodan even when its extremely toxic properties were known and developed countries had banned its use.
The peasant groups and NGO representatives demanded justice and indemnification for the six IRRI workers who died due to "pesticide poisoning" namely: Mundo Mercado, Para Mercado, Benny Carandang, Juanito Mercado, Bernardo Calibo, Camilo Malana and Alberto Banasihan.
The peasant group KMP also called for a stop of the field testing of the genetically engineered (GE) "Bb rice" and "Vitamin A rice" saying the field testing and commercialization of GE seeds threatens human and environmental health.
"IRRI's promotion of GE seeds further strengthen agro-chemical transnational corporations' control over seeds," Mariano added. #
***
3.TRADE WAR LOOMS AS U.S., AUSTRALIAN WHEAT FARMERS VIE TO FEED POST-WAR IRAQ
[via AGRIBUSINESS EXAMINER, April 4, 2003, Issue #235
http://www.ea1.com/CARP/]
WARREN VIETH, LOS ANGELES TIMES: Some say the conflict in Iraq is all about oil. But for Mike Bouris, Paul Overby and Colin Nicholl, the stakes are measured in bushels, not barrels. The wheat they grow is pitting Americans against Australians in one of the first skirmishes over postwar business opportunities in Iraq.
Bouris, who tends 6,000 acres of winter wheat in Riverside County, and Overby, who's about to seed 580 acres of spring wheat in North Dakota, are among the 250,000 American farmers who stand to profit if Iraq is opened to U.S. wheat exports.
Their gain could come at the expense of Nicholl, who harvests grain and raises sheep on 16,000 acres in Australia's wheat belt. Australia has been Iraq's biggest wheat supplier since the 1991 Persian Gulf War, and its farmers fear the loss of sales if a pro-U.S. regime is installed in Baghdad.
The three farmers find themselves in the middle of a brewing trade dispute. Experts say it may be the first of many as U.S. businesses compete for markets in Iraq from agriculture to telecommunications. Like the debate over Iraqi oil, it is contributing to suspicions that the U.S.-led war is motivated in part by financial interests.
Those suspicions are especially high in nations such as France, Germany, Russia and China, where opposition to the war in Iraq is widespread. But even allies like Australia, one of a handful of countries contributing troops to the U.S.-led war effort, see trouble too.
U.S. farmers are backing a Bush administration initiative to ship up to 600,000 tons of U.S. wheat to Iraq as emergency food aid, a move that could pave the way for commercial exports worth at least $150 million a year.
"Any chance to regain an export market is really important," said Overby, 44, who farms with his wife, Diane, about 30 miles south of the Canadian border in Rolette County, North Dakota. "Iraq would certainly be a nice one to have back on the U.S. side."
Australian wheat farmers are pressuring their government to keep the Americans at bay, and have threatened to seek compensation if that fails.
"America is extremely good at looking after America," said Nicholl, who heads a federation of 9,000 western Australia farmers. "That's fair enough, I suppose. But on account of that, we're expecting the Australian government to ensure there is as level a playing field as possible."
The playing field is certain to grow more crowded. U.S. rice farmers see a similar opportunity to sell in postwar Iraq, and experts predict growers of corn, barley, beans, cotton, meat, milk powder and other farm commodities will not be far behind.
The overthrow of Saddam Hussein's regime could open Iraq's markets to a wide range of U.S. commercial transactions currently prohibited under an executive order signed in 1990 by President Bush's father. U.S. exports to Iraq in 1989 totaled $1 billion, including more than $900 million in agricultural goods, according to the U.S.-Iraq Business Council. But in recent years, there have been essentially none.
U.S. telecommunication firms, for example, including San Diego-based Qualcomm Inc., are pressing the government to ensure that the reconstruction of Iraq's phone network incorporates a wireless technology they favor, instead of a rival system backed by European firms. Their cause has been taken up by Rep. Darrell E. Issa (Rep-Vista), whose district is near San Diego.
Administration officials insist that the potential to expand U.S. commercial trade has no bearing on the decisions they make about Iraq. "We're not even thinking about it at this point," said Alisa Harrison, spokeswoman for Agriculture Secretary Ann M. Veneman. "The focus is purely on humanitarian assistance and having a successful outcome of the war."
But agricultural experts say the U.S. has used food aid in the past to introduce foreign markets --- such as Indonesia --- to American farm products.
"Through history we've seen examples of where food aid has helped turn a market into viable, cash-paying customers," said North Dakota Wheat Commission spokeswoman Ellen Huber. "If we see the oppression lifted and a freer economy in Iraq, we would hope they might one day become customers."
As customers go, Iraqis used to be among the best. Before the Gulf War, America's wheat farms supplied nearly half of Iraq's grain needs. It was a major market for U.S. rice exports, and an important buyer of American sugar, eggs, oil, beans and livestock feed.
All that ended with Iraq's invasion of Kuwait in August 1990. After the U.N. instituted the "oil-for-food" program in 1995, which allows Baghdad to sell oil to buy food and humanitarian goods, other countries filled the vacuum left by U.S. exporters barred by their own government from doing business in Iraq.
Australia came to dominate the wheat trade and provides about 2 million of the 3 million metric tons Iraq imports annually, reaping $500 million a year. But the oil-for-food program was suspended in the days leading up to the war, and now has been restructured under the authority of U.N. Secretary-General Kofi Annan. It remains unclear whether the commitments Australia negotiated with Hussein's regime will be honored. The Australians say they are not about to cede the wheat war.
"We expect, post-hostilities, to move back into that market and sell that wheat," said Peter McBride, spokesman for AWB Ltd., formerly the Australian Wheat Board. "We'll do everything possible to keep that market share."
Officials in both countries express hope that Iraq's appetite for imported grain will increase substantially after the war is over, allowing Australia to retain its share and giving America a shot at the expanded market.
American wheat farmers could use the business. U.S. farm income fell 22% last year, according to the Agriculture Department. Wheat exports are expected to decline to about 25 million tons this year, the lowest level since 1972, in the face of new competition from Russia and other low-cost producers.
Prices have fallen too, from last September's drought-induced high of $4.89 a bushel for hard red winter wheat to Friday's close of $3.16. Government subsidies are designed to ensure that U.S. farmers receive the equivalent of $3.86 a bushel no matter the market price, but farmers say even higher prices are needed to operate a farm profitably through good years and bad.
"Something in about the $4.25 range would give guys a chance to be more aggressive in keeping their equipment improved and having some extra dollars available for other things," said Overby. "That's not a get-rich price."
Agricultural analysts say that if Iraq's market opens up, the United States should be able to recapture its pre-1990 market share of about 1 million tons a year. At current prices, that would generate $150 million in annual sales. But the impact on market prices would be disproportionately larger, economists say. A four percent increase in U.S. exports might boost prices by eight percent, or about 25 cents a bushel.
"Any time you can remove some wheat from the market, you're going to strengthen the price. That's the big, big picture," said Bonnie Fernandez, executive director of the California Wheat Commission. "You're moving product out and creating demand."
And a rising tide tends to raise all grain barges, even for farmers who grow wheat that will never make its way into Iraqi flat bread.
"If producers in Northern California or Kansas or wherever aren't able to export, they're going to try to sell in my market," said Bouris, 51, who farms with his father, Herk, and cousin Pete on 6,000 acres of leased land near Menifee. "So it has an indirect benefit to me to try to raise the wheat market in general."
Yet both he and Overby say that putting bread on the tables of hungry Iraqis is more important than pumping up profits.
"Truthfully, I'm more concerned about getting some food aid to them than I am about the export market," said Overby, whose fellow North Dakota wheat growers donated 50,000 bushels of grain last year to help feed widows in Kabul, Afghanistan.
"I just hope things work out in Iraq," said Bouris. "We just need to get them some food, that's the main thing.
[for more on US food aid: https://members.tripod.com/~ngin/forcefeed.htm]
***
It may well be that if Saddam's regime falls there will be dancing on
the streets of Basra. But then, if the Bush regime were to fall, there would be dancing on the streets the world over. - Arundhati Roy http://www.guardian.co.uk/g2/story/0,3604,927712,00.html
PROTEST THE WAR - PROTEST THE CORRUPTION OF THE POLITICAL PROCESS
from Schnews: The Labour Party have a Freepost address, which means they have to pay the postage on anything you send them. Please don't send bricks or heavy phone directories to: The Labour Party, FREEPOST LON 10417, London, SW1P 4UT. All the local party offices also have freepost addresses that can be found on election leaflets
THE PARTY IS "IN THE POCKETS OF THE RICH AND POWERFUL"
'Mark Seddon, a member of Labour's National Executive Committee, claimed such donations were causing Labour to lose members amid criticism from the grassroots that the party was now "in the pockets of the powerful and the rich".
He told the Today programme: "In any other country I think a government minister donating such vast amounts of money and effectively buying a political party would be seen for what it is, a form of corruption of the political process." '
https://ngin.tripod.com/030403c.htm