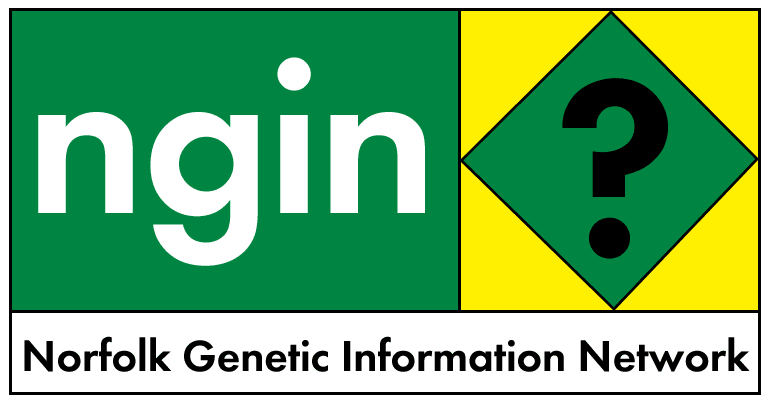 5 October 2002
==================================
GMWATCH number 2
==================================
------------------------------------------------------------
From Claire Robinson, GMWATCH editor
------------------------------------------------------------
Dear all,
Our first GMWATCH met with an appreciative response - many thanks to those of you who wrote in with your comments and please keep the feedback coming!
GMWATCH aims to bring you the highlights from the last month's coverage of the global campaign of opposition to the imposition of genetic engineering.
Please don't miss the Cyberactions you can participate in to help keep our food and environment free of GM contamination. They only take a few minutes but could affect our future for years to come.
Claire Robinson <claire@gmwatch.org>
www.ngin.org.uk
------------------------------------------------------------
GMWATCH number 2 - CONTENT
------------------------------------------------------------
TOPIC OF THE MONTH
QUOTES OF THE MONTH
COMMENTARIES OF THE MONTH
STORY OF THE MONTH
HIGHLIGHTS OF THE MONTH
ARTICLES OF THE MONTH
CYBERACTIONS
BEDTIME READING
FREEBIE OF THE MONTH
------------------------------------------------------------
TOPIC OF THE MONTH:
Flaks, fronts and fake persuaders
------------------------------------------------------------
According to a September 23rd press release, "American consumer support for food biotechnology is holding steady, while specific benefits are resonating even more in the latest survey conducted for the International Food Information Council". What the press release does NOT say is that the IFIC's activities, including their ludicrously slanted annual surveys, are financially supported by Monsanto, Aventis, BASF, Cargill, Dow, DuPont, and Syngenta, amongst others.
https://ngin.tripod.com/290902a.htm
The Asian Food Information Centre (AFIC) similarly communicates "science-based information to the media and other key audiences in the Asia Pacific region" but without mentioning that this "not for profit organisation" has Monsanto amongst its "supporters".
https://members.tripod.com/~ngin/021002b.htm
Meanwhile in Oregon, "While national polls show strong support for labeling genetically altered foods, the biotech war chest creates a formidable challenge. 'It doesn't matter what your lead is,' says political consultant Mark Wiener, 'If somebody drops $5 million on it, it flattens out pretty good.'" The "somebody" pouring record spending into a TV ad blitz to defeat the Oregon labelling proposal (Measure 27) includes Monsanto, DuPont, Syngenta, Dow, BASF, Aventis and Bayer.
http://www.mindfully.org/GE/GE4/Monsanto-Oregon-Campaign-Spending3oct02.htm
Also vehemently opposed to GM food labelling is the Center for Consumer Freedom, despite claiming to be pro consumer choice! In reality, the "Center" is a front for Washington DC PR firm Berman and Co. who started it with $600,000 from tobacco giant, Philip Morris. Funny how many pro-GE soapboxes turn out to have "corporate property" stamped across the back.
https://ngin.tripod.com/210902b.htm
A vocal supporter of GM crops in India is the head of the "Federation of Farmers' Associations", Mr Chengal Reddy. Mr Reddy describes the "Federation" as "a non-profit, independent organisation". What Mr Reddy does NOT say is that he is a semi-official mouthpiece for Monsanto with whom he has worked closely since the mid-1990s. In interviews Reddy has admitted to never having farmed in his life!
https://ngin.tripod.com/010902a.htm
The day before the UK's Soil Association launched its major new study into GM crops in North America (see BEDTIME READING below), a pro-GM report was published directly contradicting its main conclusions. Over in the UK for the launch was a representative of the American Soybean Association which gets approaching 10% of its budget from companies such as Monsanto, Pioneer Hi-Bred, and BASF. Also supporting the report was the National Corn Growers Association which is believed to get even more of its budget from Syngenta, Monsanto and co.
https://ngin.tripod.com/170902d.htm
Finally, in a year that's brought us Enron and an almost unceasing diet of corporate sleaze, it's fitting that the International Association of Business Communicators has awarded two 'Silver Inkwell Awards' to Bivings, the Washington DC PR firm at the heart of Monsanto's online dirty tricks campaign. Bivings helped Monsanto create a web of deceit that included a fake agricultural institute whose website labelled Monsanto's critics "terrorists". A 'Poisoned Inkwell Award' might be more in order.
https://members.tripod.com/~ngin/210902a.htm
------------------------------------------------------------
QUOTES OF THE MONTH
------------------------------------------------------------
"If the food is so safe and the technology is great, why not put a label on it and let me have a choice?" - Donna Harris, a Portland mother leading the labelling campaign in Oregon, USA
https://ngin.tripod.com/300902c.htm
"Dodgy industries selling dubious wares have long headed for the Third World when their activities have been questioned in the West. The biotech industry has been following this well-trodden path ever since consumers in Europe turned against GM food and crops. And these wares have had unprecedented backing from the US government, which has relentlessly bullied reluctant governments in developing countries to accept them." - Independent on Sunday, Leading Article: "GM by the back door"'
https://ngin.tripod.com/160902a.htm
"..there is no shortage of non-GMO foods which could be offered to Zambia by public and private donors. To a large extent, this 'crisis' has been manufactured (might I say, 'engineered') by those looking for a new source of traction in the evolving global debate over agricultural biotechnology. To use the needs of Zambians to score 'political points' on behalf of biotechnology strikes many as unethical and indeed shameless. " - Dr Chuck Benbrook, a leading US agronomist and former Executive Director of the Board on Agriculture for the US National Academy of Sciences
https://ngin.tripod.com/270902a.htm
"[Bernd Halling, of EuropaBio] says that the green lobby has 'built up this GMO issue to the point that it is illogical. [The famine in Africa] is the first issue that has the ability to destroy their credibility... I want to know if they are going to accept responsibility for the people that will die as a result of the refusal of GM aid', said Halling." - 'Of Famine and Food Aid: GM Food Internationally',
http://pewagbiotech.org/buzz/display.php3?StoryID=77
"A delegate from Nigeria congratulated Zambia for taking a courageous stand, criticised the CGIAR for [GE] research that harms Africa, and called for African unity. The delegate from Ethiopia, Million Belay… condemned the World Food Programme for "selling the interest of only one country", the United States." - "Africa Unites Against GM", ISIS
https://ngin.tripod.com/050902a.htm
"Ms [Vandana] Shiva [Indian farmer, scientist, anti-GM campaigner] seems to fit Time's cover pretty well; over the last few issues there have been two covers with Saddam and one of Arafat. Of course they probably don't have the capacity to kill as many people as she does..." - Posting on CS Prakash's Agbioview e-mailing list
"Greenpeace and Friends of the Earth are zealots who believe they are pursuing a noble cause. We must remember that those sentiments are held by the remnants of both the Ku Klux Klan and the primitive fanatics who attacked us last September." - Dennis Avery in an article, 'Environmentalists Turn to Terrorism' posted on Agbioview
http://ao.hudson.org/index.cfm?fuseaction=publication_details&id=1982&pubtype=DailyArtices
"Biotech has been recruited to [US] homeland defence (as I personally experienced in a recent visit there), along with the oil lobby, imperial expansion & support for Sharon - they are all lumped together in such a way that the Bush dogma of 'either with us or against us' is in danger of invading science and really damaging a community that I care about a great deal." - a UK bio-scientist
https://members.tripod.com/~ngin/230902a.htm
------------------------------------------------------------
COMMENTARIES OF THE MONTH
------------------------------------------------------------
~ Agribusiness, Biotechnology and War
Ever wondered why we poison our land and food with agrochemicals? Not because it's a good idea, but because companies that created toxic weaponry in World War 2 needed a new end-use for their poisons. But waging an eternal war against all life on earth, including ourselves, isn't sustainable, points out University of Vermont Prof Brian Tokar in "Agribusiness, Biotechnology and War: Wartime Profiteering and the Disturbing Expansion of Chemical Agriculture"
http://www.tompaine.com/feature.cfm/ID/6390
https://ngin.tripod.com/240902e.htm
~ Research shows GM crops are not stable, says geneticist Crucial to the safety or otherwise of GM crops is the question of stability - whether the inserted gene continues to do what it is supposed to do over several generations of the crop, or whether unexpected effects show up. Research by the John Innes Centre on GM crops, says geneticist Dr Michael Antoniou, shows that they are not stable and that the GM process is imprecise and unpredictable. Read the UK Food Standards Agency's unconvincing attempts to spin the research results towards a "nothing to worry about" conclusion and Dr Antoniou's critique of the Agency's lack of scientific understanding of this issue.
https://members.tripod.com/~ngin/230902b.htm
~ The genetics revolution has failed to deliver
"The genetics revolution has failed to deliver" is the title of an article in Canadian publication Maclean's. Author Stephen Leahy writes: "20 years later and how many breakthrough products has biotech produced? Gene therapy may actually have harmed more people than it's helped. Genetically engineered (GE) crops haven't aided hard-pressed farmers, improved the quality of our food or fed the hungry. The few drugs derived from GE such as insulin simply replace existing products while creating new risks."
https://members.tripod.com/~ngin/300902b.htm
------------------------------------------------------------
HIGHLIGHTS OF THE MONTH - CONTENT
------------------------------------------------------------
~ STORY OF THE MONTH:
Why Argentina can't feed itself
How GM soya is destroying livelihoods and the environment
~ Zambia: Famine as business opportunity
~ When is aid not aid? When it's a loan
~ World Bank partnering Monsanto
~ Roundup linked to birth defects, attention deficit disorder in humans
~ Modified pollen hits organic farms
~ Case of the missing GM bacteria
~ Scandal of India's mustard oil
~ John Innes loses Syngenta research alliance
~ Biotechs fail to find cure for despair
~ Mystery illness biotech drug puts its maker on the defensive
------------------------------------------------------------
STORY OF THE MONTH
Why Argentina can't feed itself
How GM soya is destroying livelihoods and the environment
------------------------------------------------------------
The latest Ecologist magazine - http://www.theecologist.org/ - has two fascinating articles on Argentina's efforts to feed itself. The first looks at the real impact on Argentina of GM soya. It totally gives the lie to the claim that that GM crops mean "high yield agriculture" and as such is environmentally beneficial because it removes the need to take more land into production. On the contrary, the article explains, yields with GM soya are actually reduced, as independent research has repeatedly demonstrated in the US.
But GM soya has made it possible to increase production by bringing vast new swathes of land into cultivation:
"Native woods have disappeared as the soya front has advanced. Sales figures suggest that each year farmers are deluging the 10 million hectares of land under GM cultivation with 80 million litres of herbicide. This is killing off all forms of life except RR soya and is interrupting the normal biological cycles of growth."
Further excerpts from the article:
"[GM soya means] a single farmer can be responsible for a much larger area - something that has become necessary with the fall in world soya prices. No longer able to compete, small-scale Argentine farmers are going bankrupt."
"The growth in output is exclusively the result of an increase in the area of land under soya bean cultivation. Despite the early promises, RR soya beans have had five-six per cent lower yields than conventional soya. Nor has there been the much-heralded decline in pesticide application."
"'The ecosystem has been ruptured and new resistant weeds are appearing'' says agronomist Adolfo Boy. "We have not created a self-regulating, sustainable system, but one that requires larger and larger volumes of pesticide..."
"'Our brief history of submission to the world bio-technology giants has been so disastrous that we fervently hope other Latin American nations will take it as an example of what not to do.' So speaks Jorge Eduardo Rulli, one of Argentina's leading agronomists, only six years after the country decided to embrace GM technology." - The Ecologist, Vol. 32 No. 8, October 2002
https://ngin.tripod.com/240902c.htm
A second Ecologist article, "Argentina's growth from adversity", tells of the city vegetable gardens the people of Argentina are planting to save themselves from famine. GMWatch predicts that very soon, saving and planting our own seeds for food crops will be painted by GM seed companies and their government flunkeys as a subversive act on a par with terrorism. Governments that permit it may be recommended for "regime change". You read it here first!
https://members.tripod.com/~ngin/240902d.htm
------------------------------------------------------------
Zambia: Famine as business opportunity
------------------------------------------------------------
The biotech industry is attempting to portray Zambia's refusal of GM corn for food aid as a crime against humanity attributable to Western environmentalists who would sooner see people starve than compromise their anti-GM stance. One of its principal cheerleaders even claims, "The president of Zambia says the activists told him the corn is 'poison.' " There is no evidence to support this and Zambia is, in any case, more than capable of making its own decisions and has consulted widely both inside and outside the country. US agronomist Dr Charles Benbrook has pointed out that it is, in fact, the biotech industry and its supporters that are manipulating the food crisis for their own ends. Benbrook writes, "To use the needs of Zambians to score 'political points' on behalf of biotechnology strikes many as unethical and indeed shameless." Read Benbrook's letter to Zambian scientists and policymakers while they were in Washington D.C. on a fact finding mission.
https://members.tripod.com/~ngin/270902a.htm
The New Scientist has also revealed that food aid has been GM contaminated for years - a fact kept quiet from receipient nations.
https://ngin.tripod.com/200902b.htm
This despite the longstanding call of Oxfam and others for food aid to be kept GM free. See: Oxfam condemns the distribution of food aid contaminated with GMOs
https://ngin.tripod.com/170802d.htm
------------------------------------------------------------
When is aid not aid? When it's a loan
------------------------------------------------------------
In last month's GMWatch, we followed the rest of the media in portraying the consignment of American GM corn to Zambia as "food aid". It turns out, however, that the GM corn was no more a donation from the US than the money people spend with their credit cards is a donation from Visa or Mastercard. Dr Lewanika, a scientific advisor to the Zambian government explains: "Aid was not offered - money ($51 million) was given as a loan to the private sector to import maize from the USA. When this maize was imported Zambia was not informed that it was GE contaminated. It is important to get prior consent from a country rather than imposing GE contaminated food grain on a nation." Not least, when that grain is not a gift but a forced purchase adding to the burden of debt.
https://members.tripod.com/~ngin/300802c.htm
------------------------------------------------------------
World Bank partnering Monsanto
------------------------------------------------------------
At the World Summit on Sustainable Development in Johannesburg, the World Bank announced plans to launch an international assessment of the future potential of agricultural technologies including genetic engineering. What the World Bank failed to mention, however, is that it has for some time been quietly financing GM crops in Third World countries. Its project partners include Monsanto, Aventis and Syngenta.
https://ngin.tripod.com/300902a.htm
Meanwhile the UK Government's overseas aid department has been quietly funding a pounds 13.4m programme to create a new generation of GM animals, crops and drugs throughout the Third World. Included in its schemes are projects linked to a controversial pounds 65m aid programme in the Indian state of Andhra Pradesh that will help push 20 million subsistence farmers off their land.
https://ngin.tripod.com/160902a.htm
Such schemes, Carine Pionetti points out, have been shown to fly in the face of the interests and views of the communities they are supposed to help which suggests the very foundations of policy-making and aid need to be reconsidered if we are to work with communities to find effective answers to poverty and development.
https://ngin.tripod.com/130902a.htm
------------------------------------------------------------
Roundup linked to birth defects, attention deficit disorder in humans
------------------------------------------------------------
Two new studies indicate that Monsanto's glyphosate herbicide, Roundup, is a hormone-disruptor and is associated with birth defects and attention deficit disorder (ADD) in humans. The herbicide is used with many "Roundup Ready" GM crops, which are engineered to be resistant to the herbicide so farmers can apply large amounts without killing the crop along with the weeds. To make Monsanto's "Roundup Ready" seeds legal, the US Environmental Protection Agency (EPA) had to triple the amount of Roundup residue it allows on crops.
https://ngin.tripod.com/280902c.htm
Roundup is one of the most common garden weedkillers and many local authorities use it on public roads and pavements. Most users, believing the reassuring labels on the packaging, are under the impression that Roundup is "environmentally friendly" and "biodegradable". The New York State attorney general successfully challenged these descriptions and Monsanto was forced to stop using them, though only in New York State.
------------------------------------------------------------
Modified pollen hits organic farms
------------------------------------------------------------
Farmers in Ontario, Canada are reporting the first cases of GM contamination of organic crops. Alex Nurnberg, an organic farmer, found 15 to 20 tonnes of his 100-tonne corn harvest had been contaminated by GM pollen, which he believes blew in from a neighbour's farm. Nurnberg doesn't know the full financial cost of the contamination, but organic corn sells for twice the price of regular corn. It must be certified as being free of GM contamination and pesticides. Tests to uncover the contamination cost Nurnberg $1,000. Insurance won't cover his losses.
https://ngin.tripod.com/300902d.htm
------------------------------------------------------------
Case of the missing (GM) bacteria
------------------------------------------------------------
In the US, federal authorities are investigating the disappearance of genetically altered bacteria fatal to pigs that were stolen from a research laboratory at Michigan State University. Investigators said that the bacteria could devastate the pork industry if replicated and released, and they are treating the case as a potential terrorist threat. The non-GM versions of the bacteria attack the respiratory system of young pigs. The GM version, however, spreads into the brain, and the animals can die of complications from encephalitis. The researcher claimed he was attempting to make a "nonpathogenic" strain to use as a vaccine but ended up with a deadlier version by mistake.
https://members.tripod.com/~ngin/250902c.htm
For a devastating expose of the non-existent line between research into bioweapons and vaccines against them, and how Aids and Ebola may be at best a genetic engineering mistake or at worst a deliberate campaign of GM biowarfare, read Leonard G Horowitz, Emerging Viruses: Aids and Ebola: Nature, Accident or Intentional? Tetrahedron, 1996, available from Amazon.com
------------------------------------------------------------
Scandal of India's mustard oil
------------------------------------------------------------
From India, Gene Campaign's Suman Sahai reports that a poor quality GM mustard variety belonging to Aventis/Proagro awaits commercial approval by the Genetic Engineering Approval Committee (GEAC) anytime now.
https://members.tripod.com/~ngin/240902a.htm
Read about how India's indigenous mustard oil stocks were deliberately contaminated and this domestic industry destroyed by what the Indian government's health minister termed a "conspiracy", and how this Indian food staple was rapidly replaced by imported American soy oil from GM beans:
http://www.btinternet.com/~clairejr/Articles/artic_11.html
http://web.greens.org/s-r/23/23-19.html
------------------------------------------------------------
John Innes loses Syngenta research alliance
------------------------------------------------------------
The world's biggest GM corporation, Syngenta, has pulled out of its much vaunted research alliance with the John Innes Centre in Norwich. When the 50 million pound deal was originally announced, Professor Ray Baker FRS, Chief Executive of the JIC's public funding body, the BBSRC, claimed that such "commercially supported strategic projects" provided a much sought after model for UK science and would benefit UK businesses, and contribute to UK economic competitiveness.
https://ngin.tripod.com/190902e.htm
https://ngin.tripod.com/190902f.htm
For more on the unfortunate consequences of the industrial alignment of scientific research at the JIC, see: https://ngin.tripod.com/biospin.htm
------------------------------------------------------------
Biotechs fail to find cure for despair
------------------------------------------------------------
Mounting losses and growing despair over the prospect of ever seeing any successful GM drugs arrive on the market have decimated biotech company share prices. PPL Therapeutics, which cloned Dolly the sheep, is closing its British stem cell research department after failing to find a buyer.
https://members.tripod.com/~ngin/190902c.htm
------------------------------------------------------------
Mystery illness biotech drug puts its maker on the defensive
------------------------------------------------------------
According an article in the New York Times, "the best-selling genetically engineered drug ever", Johnson & Johnson's Eprex, may be sending the body's germ-fighting defenses haywire and making them attack the body's own bone marrow.
http://www.nytimes.com/2002/10/02/business/02DRUG.html
https://members.tripod.com/~ngin/021002c.htm
There is also talk of a "former employee… [who] was sacked for whistleblowing about the results of tests on... Eprex. The claim -- that results were deliberately falsified -- is so widely believed that shares are slumping." (Private Eye, 4 Oct 2002)
https://members.tripod.com/~ngin/031002a.htm
Eprex is just the latest of a catalogue of biotech products under question - see: Maclean's news - "Science BIOTECH, HOPE AND HYPE", at:
http://www.macleans.ca/xtaasp/storyview.asp?viewtype=browse&tpl=curred_frame&vpath=/2002/09/30/Science/72658.shtml
------------------------------------------------------------
LAST MONTH'S STORIES: from the NGIN archive
https://members.tripod.com/~ngin/sep02.htm
------------------------------------------------------------
30 September 2002
World Bank Forges Ahead with Transgenic Crops
The genetics revolution has failed to deliver
Food Industry Fights Consumer Concerns
Modified pollen hits organic farms
Organic to GM, The Risks
29 September 2002
Re: 'Support for food biotechnology holds in the U.S.'
28 September 2002
Bt Cotton in India "wiped out"
The Real Board of Directors/Royalty hurts GM cause
Roundup associated with birth defects in humans
Farmer to farmer in India + other items on farming and aid
27 September 2002
Southern Africa's food aid crisis shamelessly engineered to score "political points" says leading US agronomist
25 September 2002
'Support for food biotechnology holds in the U.S.'
EU Parliament backs right to reject GM organisms
Case of Missing GM Bacteria
New research confirms customers want GM-free honey
24 September 2002
GM Mustard: Another scientific scandal in the making
Phil Chandler's speech at BBKA Conference on GMO-free Honey
Why Argentina can't feed itself - Ecologist article
Argentina's growth from adversity - Ecologist article
Agribusiness, Biotechnology and War
23 September 2002
Biotech recruited to homeland defence
Dr Michael Antoniou on JIC study
Tests on GM mustard sought in India
22 September 2002
British Beekeepers Stand Firm on 6 Mile Limit
21 September 2002
Monsanto's PR Firm Receives Silver Inkwell Awards
Why Tricky Ricky's carping about GE fish campaign
20 September 2002
Monsanto supporting multi-million dollar campaign to stop labelling
World Food Programme secretly contaminated food aid for 7 years
Frankenfoods Get Funkier with the Exorcist
South African Government in court over GM crops
19 September 2002
U.S. Drops Bid to Strengthen Germ Warfare Accord
Monsanto - no change to Roundup Ready wheat approval strategy/GM crops could pass resistance to weeds
Biotechs fail to find cure for despair/boardroom clear-out at PPL
Hype and hate in the WSJ
John Innes loses Syngenta research alliance
Syngenta quits Genome Centre/Dear Prof Lamb...
18 September 2002
Why we need GM - Sponsored by the Natural Environment Research Council
Bayer accused of breaking the Nuremberg Code to boost profits
17 September 2002
Conflicting reports on GM crops
GM Wheat Portends Disaster for Great Plains
GM claims hit buffers
Pro-GM report is "pure rubbish" and directly contradicted by the USDA
EU should target US genetically modified food
Government approach to GM reporting illegal
More on "GM crops are economic disaster"
16 September 2002
Britain funds pounds 13.4m GM programme in Third World
Bayer Plans to Cut Another 4,700 Jobs
15 September 2002
Tewolde Egziabher - "one genuine hero" of earth summit
GM crop taints honey two miles away, test reveals
NGIN attacked on BBC's 'Talking Politics'
14 September 2002
Black propaganda campaign explained
Monsanto files applications with Philippine government for commercializing Bt corn
GM firm recruits Short's aid adviser
13 September 2002
Understanding Prajateerpu through the Politics of Autonomy
"Public debate" launched on farm-scale evaluations for GM crops
GM crops in Africa: Implications for small farmers
Video for UK farmers
12 September 2002
Japan asks WFP to supply Zambia with corns that are not GM
UN respects Zambia's rejection of GM food
World Bank man put in charge of WSSD implementation
11 September 2002
India - Farmers want compensation after ruined GM crops
Good-Bye GMOs
10 September 2002
Schmeiser wants to take it to the Supreme Court
GM food is getting everywhere, and other stories
AFJN denounces imposing GM food aid on Africa
Zambia to get wheat instead of GM food
GM crops - FAO's tool for survival
World Bank and Friends of the Earth on GE, famine etc.
9 September 2002
"Many thousands are dying" in black propaganda campaign
Allergies/FAO forum report/Scottish trials
Flakash reveals Monsanto funding Greenpeace genocide campaign
8 September 2002
GMWATCH number 1
7 September 2002
South Asia, Canada farmers dialogue on future of agriculture
6 September 2002
Bt cotton fails in Maharashtra
Ethics of GM-food labelling
Small farmers from around the world fiercely opposed to GM
Uganda "totally against" GM seeds
U.S. forces genetic foods on Africans
GM food and Orissa: the real story
5 September 2002
Africa Unites Against GM to Opt for Self-sufficiency
4 September 2002
Jo'burg summit
Why do the key GM food advocates oppose the Kyoto treaty?
Rough ride for Powell at summit
Powell attacks Zambia and other southern African countries
3 September 2002
Fears over GM farm animals
2 September 2002
Plans to promote GM crops defeated
GM foods: Fooling the world
"Food Luddites let Africa starve"/Tainted aid
Feeding the hungry and the bush fire of globalization
1 September 2002
Mr Chengal Reddy, the fake persuader?
Blair's chief scientific adviser denounces USGMOs and the Earth Summit
Zambian GM food aid decision highlights global problems
Bayer found responsible for poisoning of children in Peru
------------------------------------------------------------
CYBERACTIONS OF THE MONTH
------------------------------------------------------------
Some vital actions this month that only take minutes but could make a great difference. Though there are excellent ready-to-send letters on the sites given, please bear in mind that letters in your own words bear more weight with politicians. Both sites make it easy to amend the letters provided or to add bits. When it comes to written campaigns, the hierarchy of effectiveness goes:
- letters in your own words
- form letters
- petitions
~ Greenpeace Campaign Alert
http://act.greenpeace.org/ams/e?a=seeds&s=blue2
Soon a small technical committee of the European Union (The Standing Committee on Seeds) will be asked to approve a dirty little standard allowing extensive contamination of European farmland with GM plants. The proposed directive on GM seed contamination permits "thresholds" of GM contamination in bags of ordinary seeds: In a bag of beet, cotton or maize seed, one in every 200 seeds could be GM without informing the farmer. (0.5%) In a bag of rapeseed, about one in 330 seeds could be secretly contaminated. (0.3%) In a bag of soy seeds, more than one in every 150 could be contaminated. (0.7%) Write to UK Environment, Food & Rural Affairs Minister Michael Meacher.
~ Friends of the Earth Action Alert
http://www.foeeurope.org/GMOs/trolley_action/home.htm
FoE are arranging a supermarket trolley demo in Brussels on 9 October to draw attention to the above licence to pollute and other important decisions for EU member states concerning GMOs. But if you can't go, send a letter to UK minister for the environment, food and rural affairs Margaret Beckett, and/or sign a petition.
~ Defra's GM 'public debate'
http://www.gmpublicdebate.org.uk
There is now a central website dedicated to the UK Government initiated GM 'public debate'. It will have minutes of relevant meetings etc
~ Online petition against GM foods
http://www.gmfree.org.uk
Sign a new online petition that allows people to register their support for a 5 year freeze on GM use in the UK.
~ Save Our Seeds petition
http://www.saveourseeds.org
Join over 60,000 people and 150 organisations that have already signed an online petition against GM seed contamination.
------------------------------------------------------------
BEDTIME READING + FREEBIE OF THE MONTH!
------------------------------------------------------------
If you have a taste for late night horror, why not try these stories told by farmers about their experiences growing GM crops? They're available as part of the first comprehensive study into the economic and social impacts of GM crops in North America. The 67 page report is fully referenced and includes economic analysis, agronomic data, as well as the personal experiences of farmers. The results show that GE crops have failed to meet virtually any of the promises that were made to farmers about their benefits.
We'll be featuring occasional excerpts from "Seeds of doubt: North American farmers' experiences of GM crops" (Soil Association, Sept 2002) in the NGIN daily list but you can buy the whole report from the Soil Association, price GBP12, tel: +44 (0)117 914 2400 or download a copy for free from http://www.non-gm-farmers.com/ This gives you the report in 3 parts in PDF format. You will need the Acrobat Reader to view the files.
The report's executive summary can be read here:
http://www.soilassociation.org/sa/saweb.nsf/librarytitles/seedsofdoubt_summary.html
Research for this report was completed earlier in the year. Since then a report has also been released by the US Department of Agriculture which serves to further confirm much of the situation revealed in the Soil Association's report. Details of the USDA report are available at:
http://www.btinternet.com/~nlpwessex/Documents/usdagmeconomics.htm.