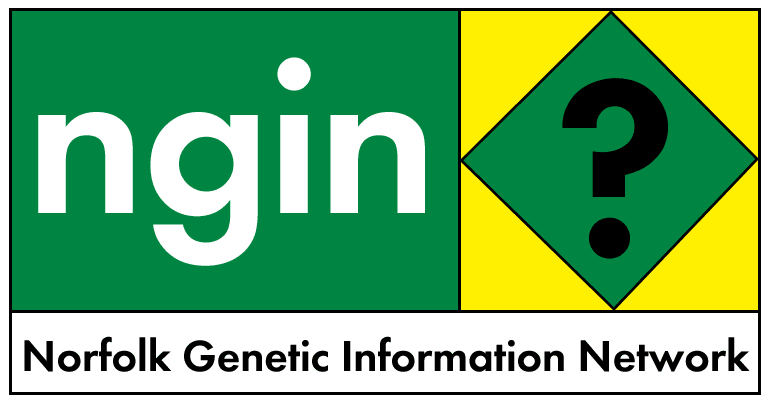 5 December 2002

USAID CENTER TO DEVELOP GM CROPS/US FOOD AMBASSADOR TO UN TO PROMOTE GM CROPS

Item 1 is from Monsanto's electronic newsletter, "The Biotech Advantage" for December 5th 2002. This is being announced just as a decision on whether to grant commercial approval for Monsanto's GM corn in the Philippines is imminent, and at a time when the Philippines is under intense pressure to be amongst the USA's most loyal supporters in its war against terrorism.

NB this USAID/Cornell project, "aims to help create an "enabling" regulatory environment in the host country so that the GM products can be commercialized legally." How very convenient.

1.New Research Center To Develop GM Crops
2.USA: FOOD AMBASSADOR TO U.N. TO PROMOTE GM CROPS
3.Organic farming increases yields for Kerala's farmers

***

1.New Research Center To Develop GM Crops

A research center that will develop new varieties of genetically modified (GM) crops for commercialization is expected to be set up in the Philippines next year under the auspices of New York-based Cornell University and the United States Agency for International Development (USAID).

Dubbed the Agricultural Biotechnology Support Project II (ABSP II), the program will focus on the safe and effective development and commercialization of GM crops as a complement to traditional and organic agricultural approaches in developing countries.

"We hope to work on the project within five years and then have the crops commercialized after that. We hope that we could build up on existing resources and help in getting these products to the end consumer," said Peter Gregory, ABSP II director and head of Cornell University's College of Agriculture and Life Sciences' International Programs.

The project aims to boost food security, economic growth, nutrition and environmental quality in hosts such as East and West Africa, Indonesia, India, Bangladesh and the Philippines through the adoption of GM crops.

A GM, or transgenic, crop is a plant that contains a gene, or genes, that has been artificially inserted to create a desired trait.

Funded by a $15-million grant from USAID and led by Cornell University, ABSP II will be implemented by a consortium of public and private sector institutions. The consortium, which will vary from each host country, is expected to develop new biotech products which will eventually be commercialized.

To ensure the successful commercialization of the new GM crops, ABSP II aims to "conduct highly participatory priority setting" to ensure that the new biotechnology products developed by the centers will focus on the "real needs" of the host country.

It will also produce "Product Commercialization Packages" for each new GM crop to make sure that the product gets to the market after it is developed. The package will include policy considerations, technology development, outreach and communication as well as marketing and distribution.

These steps are designed to ensure that issues surrounding the commercialization of each GM crop will be addressed.

In addition, ABSP II also aims to help create an "enabling" regulatory environment in the host country so that the GM products can be commercialized legally.

"We don't want to move too fast before regulatory functions are in place," Mr. Gregory said.

Mr. Gregory said ABSP II officials are still in the process of choosing which counterpart agencies in the Philippines they will choose for the consortium that will oversee the center.

Among those that are being considered are the University of the Philippines in Los Banos and the Philippine-based International Service for the Acquisition of Agri-Biotech Applications.

New Research Center To Develop GM Crops, BusinessWorld (Philippines)

***

2.USA: FOOD AMBASSADOR TO U.N. TO PROMOTE GM CROPS

30 November (via ORGANIC NEWSLINE, http://www.organicts.com)

Tony P. Hall, who left his House seat in September to become the U.S. ambassador to the United Nations for food and agriculture agencies, says his initial goals as a United Nations ambassador will be to promote bioengineered crops as a solution to famine

"It doesn't make sense," he said in an interview published Thursday in the Dayton Daily News. "You don't have this kind of argument [about food] when people are starving to death. And it's only going to get worse."

Hall is travelling to Brussels to share his concerns with European Union leaders. Hall said Europeans grow mostly organic foods without pesticides or genetic modification. "It does taste good," Hall said. "The problem is, because it's so expensive, you can't buy enough of it and you can't grow enough of it to feed hungry people in the world."

***

3.Organic farming increases yields for Kerala's farmers

Going global, naturally
Organic farming increases yields and opens up international markets for Kerala's farmers. It also helps protect the environment
http://www.infochangeindia.org/AgricultureItop.jsp?section_idv=10#1720
Source: The Week, October 20, 2002

Farmers in Kerala were at a loss when their crops started failing for no apparent reason. It was only when earthworms and spiders -- fertility indicators -- began disappearing from their plantations that they realised that the soil was dying. Experts told them that the indiscriminate use of chemical fertilisers had taken its toll on the soil and that bio-cultivation was the only way to salvage the land. "Within two years of banishing chemical fertilisers, the earthworms and spiders returned," says Tommy Vadakkumcherry who owns a coffee plantation in Marappanmoola in Wayanad district.

More than 500 farmers in and around Marappanmoola have since followed Vadakkumcherry1s example. It was the Wayanad Social Service Society that first took up bio-cultivation in a big way, in the area. Inspired by its success, Vadakkumcherry, Babu Nampudakam and a few other farmers initiated a project last year to convert Marappanmoola into a bio-cultivation zone. Says S S Salumon, agricultural officer of Pulpally panchayat, who provided the technical know-how: "With forests on one side and paddy fields on the other, there are no chances of chemical fertilisers seeping into this area."

Marappanmoola was divided into four zones of 30 units each, with 15 families in each unit. First, they held a seminar on bio-cultivation, followed by study classes where various techniques and plans were discussed. Today, Pulpally panchayat, which includes Marappanmoola, is a bio-cultivation zone where farmers use only cowdung and other organic waste.

Some farmers have even begun growing organic vegetables, which, they say, taste so good that customers are ready to pay more for them. Their coconut oil has many takers too. Farmers sell the surplus vegetables at a weekly stall set up by the farmers1 organisation Jaivakarshaka Samiti, in Pulpally. They have also set up the Highland Organic Farmers1 Cooperative Society to find better markets and fair prices for their produce.

Currently, the farmers are trying to obtain an organic products certificate which will help them sell coffee, pepper and vegetables in the international market. "The certificate is based on a three-year evaluation of our activities, quality of soil and method of cultivation," says Babu. "With this certificate we can sell our produce in the US and Europe. More than 40 farmers have got the near organic products certificate which helps them export pepper, coffee and vanilla to places other than the US and Europe."

The certificate will also fetch them higher prices for their produce. For instance, while a quintal of ordinary pepper fetched Rs 7,000 last year in the international market, certified organic pepper was sold at Rs 28,000.

However, a sudden shift from chemicals to bio-fertilisers does have its setbacks. Initial crops often fail because chemically-treated soil does not respond quickly to organic manure. Still, the farmers of Pulpally have no regrets. They dream of the day their produce will go global. Says Baby Joseph, who grows medicinal plants: "We now know what is good farming and good food. There is no going back to the old ways."
...
Source: Indo-Asian News Service, October 8, 2002

India1s farmers rediscover organic farming More and more agriculturists are rediscovering what activists and environmentalists have known all along. That organic farming benefits agriculture, the environment, the economy and health

Farmers in India are slowly rejecting modern agricultural methods and are reverting to natural methods of growing grain and horticultural produce -- whether it is natural farming, organic farming or biodynamic farming, a more advanced form of organic farming.

"In Maharashtra alone, over 200,000 farmers have turned to organic farming. So are many in Gujarat, Madhya Pradesh and Uttar Pradesh," says Bharatendu Prakash, a farmer from Banda in Uttar Pradesh. In Haryana, about 5,000 acres is under organic farming ˆ that1s up from five acres in 1977.

Punjab, Kerala, Karnataka, Uttaranchal, West Bengal, Orissa and Ladakh are other areas where farmers have taken to organic farming after receiving training from voluntary organisations like ecologist Vandana Shiva1s Navdanya, that began in 1996.

"Initially the results were not too good. But given the low cost of production, even the smaller yield was profitable. Since then, the yield is increasing year after year," says M J Antony, of Palakkad district in Kerala, who uses manure made from coconut waste and weeds along with cowdung once in three years to enrich his land. Antony maintains that over the years, the resistance of his crops to diseases has also increased.

Multi-cropping patterns, vermiculture, mulching of bio-waste, compost and biodynamic preparations are some of methods used by farmers to achieve more sustainable and higher yields.

"Today, organic farming is performing much better than all the false promises of genetic engineering. The BT cotton has failed this year, in India. But that information will probably be suppressed by vested interests," says Shiva.

Navdanya and its sister organisation ARISE, a national alliance for organic agriculture, have trained about 10,000 farmers. They are supported by 50 research and development projects countrywide.

ARISE has helped establish seed banks in nine states. Outlets where people can be sure of getting farm products free of any chemical fertilisers or pesticides are also being set up.

Initiating one such project in Kerala, Antony said that there was a growing demand for chemical-free produce both from health-conscious people and for naturopathy treatment.

Refuting the contention that chemical farming leads to higher yields, Prakash said: " Once the soil has been nursed back to health, the yield goes up substantially. Except in cases like sugarcane, very little manure is required annually."

Farmers who have shifted back to organic farming in the last few years claim that organically-produced wheat, pulses and other produce have a longer shelf life as well.

"Farmers (who do not use) organic methods have to dry their yield daily because it cannot be stored for long due to the high water content which, in fact, (accounts) for the higher volume and weight," says Santosh Satya who works for the Rural Development Department at New Delhi's Indian Institute of Technology. Many organic farmers possess stocks of wheat and lentils that are over a decade old but have not got discoloured or infested, unlike modern agricultural produce that starts degenerating within a year.

Commenting on the advantages of organic farming, Shiva said: " It is not spoiling water, destroying soil fertility or wiping out biodiversity. It is saving farmers1 livelihoods, while ensuring healthy food."

" Research data proves that organically-produced food is more nutritious and therefore has higher nutrients per acre. That is what we should be looking at and not volumes that rot in no time."