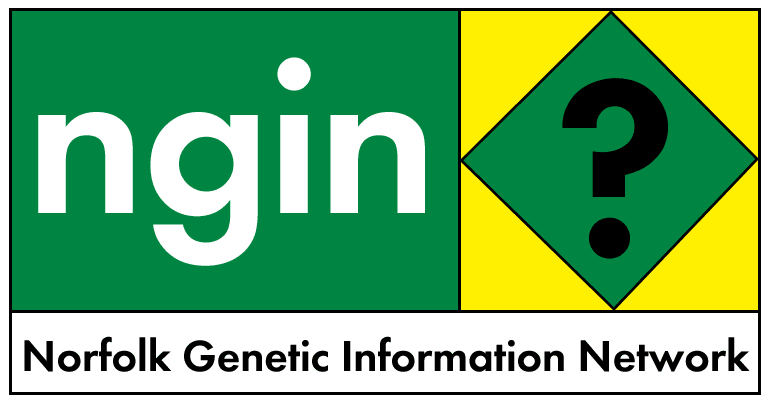 6 February 2003
MONSANTO ON THE ROPES - TAKES GM CRUSADE TO BRAZIL/BRAZIL ENVIRONMENT MINISTER SEEKS GMO RULING DELAY
lots of hype below to try and hide the fact that Monsanto's stock has lost roughly half its value over the last year!
"Monsanto saw a tumultuous close to 2002, capped by the unexpected resignation of President and Chief Executive Hendrik Verfaillie in December. The company is still searching for a new leader, leaving the business and investment communities with numerous questions about the company's future."

1.Monsanto takes GM crusade to Brazil
2.Brazil environment minister seeks GMO ruling delay
3.Monsanto Posts Profit on Seed Sales
4.Chicken run: US can't deal with GM till disarmed Saddam by force
***
1.Monsanto takes GM crusade to Brazil
By Caroline Daniel in Chicago
Published: February 5 2003 20:32 | Last Updated: February 5 2003 23:16
Financial Times
http://news.ft.com/servlet/ContentServer?pagename=FT.com/StoryFT/FullStory&c=StoryFT&cid=1042491542733
Monsanto's interim chief executive will go to Brazil in early March to try to persuade the government of the benefits of genetically modified (GM) crops in its campaign against hunger.
The company, which has the biggest stake of any agricultural company in biotechnology, has been seeking approval for its RoundUp Ready soyabeans in Brazil for some time. Although Monsanto received initial approval in 1998, progress since then has been stalled by the Brazilian courts. Last year one judge ruled in favour of acceptance, but the other two judges have failed to issue an opinion.
"Brazil is very key for us," said Frank AtLee, chairman and interim chief executive. "The new government has talked about being opposed to biotech. However, it has a major interest in feeding the hungry people of the country. This is a very dynamic situation. We are working very hard with the government to demonstrate our products can help them."
His visit to Brazil comes as President Luiz Inácio Lula da Silva last week launched an ambitious campaign to eradicate famine. However, US government efforts to help Africa tackle its famine with free GM food have so far been resisted.
Mr AtLee said Monsanto has not included any biotech revenues in its numbers for Brazil this year. He was also sceptical about progress in Europe. "My view is the authorities tell us they want to get the process started, but very little happens. So now we have the US government looking at a WTO suit - yet food companies in Europe are trying to get traceability and labelling which we think is not right. So we have a real political quagmire to go through in Europe."
The problems with biotech acceptance come amid declining sales for Monsanto's traditional RoundUp herbicide, its flagship product. Sales of RoundUp, which has come off patent in the US, and other non-selective herbicide products fell 24 per cent in 2002 to $1.8bn.
Total 2002 sales fell 14 per cent to $4.7bn. Net losses were $1.7bn, or $6.45 per share, against net income of $295m, or $1.12 per share. The 2002 results included a loss of $6.94 per share for a goodwill impairment.
However, sales of genetic traits and seeds in the fourth quarter helped Monsanto deliver net income of $61m against a net loss of $104m.
In December Hendrik Verfaillie, chief executive, resigned, amid concern about performance over the past two years, which included two profit warnings. Monsanto said the search for a replacement would take a further four to six months. Hugh Grant, chief operating officer, is one of the candidates.
Mr Grant said Monsanto had lost share in the US for RoundUp to international rivals, such as Syngenta. "We saw Syngenta end the year with 7-10 per cent market share, with some fairly aggressive pricing".
Monsanto shares lost 3.7 per cent to close at $17.00 in New York.
***
2.Brazil environment minister seeks GMO ruling delay
http://www.planetark.org/dailynewsstory.cfm/newsid/19725/story.htm

Reuters
RIO DE JANEIRO, Brazil - Brazil's new Environment Minister Marina Silva yesterday asked the federal advocate general to suspend a ruling due on Feb. 14 on genetically modified organisms (GMOs).
The ruling concerns a request by the previous government of President Fernando Henrique Cardoso that an environmental impact study was an unnecessary precondition for legalizing the commercial production of GM food.
In a statement, the Environment Ministry said that the new government of President Luiz Inacio Lula da Silva, which took office on Jan. 1, needed more time to re-examine the issue.
In addition, the National Environmental Council, which controls GMO licensing, decided in June 2002 that it was up to the Environment Ministry to implement the measures.
Brazil is one of the few major agricultural producers that still bans the sale of GM seeds and foodstuffs.
Bioscience seed companies like Monsanto (MON.N) have been trying for years to persuade Brazil to authorize commercial GM crops. Monsanto is seeking approval for its Roundup Ready soybeans that need less herbicide protection and allow farmers to make considerable cost savings.
***
3.Monsanto Posts Profit on Seed Sales
Wed February 5, 2003 01:19 PM ET
By Carey Gillam
http://reuters.com/newsArticle.jhtml?type=businessNews&storyID=2175643
KANSAS CITY, Mo. (Reuters) - Monsanto Co. MON.N said on Wednesday farmer demand for specialty seed products helped the agrochemical company post a quarterly profit, partly offsetting a persistent slump in its trademark Roundup herbicide business.
The St. Louis-based company, which has been rocked by market difficulties and upheaval in its top management, guided Wall Street profit estimates lower for 2003.
The company, which had withdrawn its 2003 guidance in October, on Wednesday gave a wide-ranging outlook for the year because of a host of uncertainties, such as the difficult economic conditions in Latin America and slower-than-expected acceptance of new biotech products.
"You have this huge, enormous positive in ag biotech," which includes the specialty seeds, said Deutsche Bank analyst John Moten. "But in the short term, there are some issues."
Monsanto said it now expects 2003 earnings in the range of $1.20 per share to $1.40 per share. Analysts' average estimate for 2003, as surveyed by research firm Thomson First Call, was $1.43 per share.
Shares of the company were trading at $17.33, down 32 cents, in early afternoon on the New York Stock Exchange. The stock has lost roughly half its value over the last year.
Monsanto said it is making progress on its goal to shift the company's focus to sales of seeds with genetically modified traits making crops resistant to certain herbicides and insects, from its dependence on its Roundup line of herbicide products.
"The seeds and traits business is critical for our business now and in the future," Monsanto Chief Operating Officer Hugh Grant said on a conference call with media and analysts.
That business, best known for its herbicide-resistant soybean and corn varieties, saw fourth quarter sales of $612 million, up 16 percent from a year earlier. With new products expected in 2003, including a new biotech corn that fights rootworm pests, the outlook is generally favorable, company officials said.
Roundup, Monsanto's top-selling product, is under intense pricing pressure from competitors, contributing to a 14 percent drop in Roundup product sales in the fourth quarter. Revenue growth from seeds and traits should help offset projected declines in gross profit for the herbicide in 2003, the company said.
As well, Monsanto said its steps to cut the risk of doing business in Latin America, struggling with an economic downturn, should continue to help results in 2003. Monsanto said in mid-2002 it stopped extending credit to customers, after a number of customers were unable to pay their bills.
"We're well positioned for a return to more normal operations in that region," Monsanto Chairman and Interim Chief Executive Frank AtLee said in a statement.
STILL SEARCHING FOR A NEW LEADER
For the fourth quarter, Monsanto reported net income of $61 million, or 23 cents per share, compared with a loss of $104 million, or 40 cents per share, in the fourth quarter of 2001.
The fourth quarter of 2002 included restructuring charges of $20 million, or 8 cents a share. In the fourth quarter of 2001, charges for restructuring and litigation matters were 49 cents a share, plus 8 cents a share for goodwill amortization.
Net sales were $1.2 billion for the quarter, up 1 percent from a year earlier, the company said. To manage costs in the fourth quarter, Monsanto cut research-and-development expenses by 6 percent, and selling, general and administrative expenses by 13 percent.
Monsanto saw a tumultuous close to 2002, capped by the unexpected resignation of President and Chief Executive Hendrik Verfaillie in December. The company is still searching for a new leader, leaving the business and investment communities with numerous questions about the company's future.
Verfaillie's departure came after Monsanto in October revised its 2002 outlook downward and suspended its guidance for 2003 amid persistent troubles in Argentina, drought in the U.S. farm belt and declining sales of Roundup.
Officials said Wednesday that they were considering COO Grant as one of the candidates for the job, though previous statements had indicated they were looking only outside the company for Verfaillie's replacement.
Buckingham Research analyst John Roberts said the company has a lot of work to do to win back the confidence of the investment community.
"There are still a lot of open issues, management being at the top of the list," he said.
***
4.Two key US senators blast delay in challenging EU over GM foods in WTO
Source - AFX Asia (Eng)
Thursday, February 06, 2003 05:59
WASHINGTON (AFX) - The Bush Administration is delaying a challenge to the European Union's de facto moratorium on genetically modified foods in a mistaken attempt to soothe international sensitivities, said Senate Finance Committee Chairman Charles Grassley, an Iowa Republican.
"In the usual snobbery of the State Department, they are more concerned about international sensitivities than they are the American farmer," Grassley told AFX News on Capitol Hill.
The comments came just hours after Secretary of State Colin Powell presented declassified intelligence material to the United Nations in a dramatic bid to persuade the UN Security Council that Iraq must be disarmed by force.
The New York Times quoted a senior White House official as saying that "there is no point in testing Europeans on food while they are being tested on Iraq."
Montana Senator Max Baucus, the top Democrat on the Finance Committee, agreed with Grassley that the US should challenge the EU in Geneva.
"I think we should go (to the WTO). Delay indicates weakness. We have a strong case, let's go for it," he said, adding that the GMO case should have "nothing" to do with President George Bush's efforts to disarm Iraqi leader Saddam Hussein.
"These things are separate and independent. We can't link everything to Iraq," he said.
US Trade Representative Robert Zoellick told reporters just last month he wanted to file a case against the European Union but had to wait until a cabinet level meeting of the agencies involved, which include the State and Agriculture Departments.
A group of EU countries including France has placed a moratorium on approving GMO imports, effectively halting the trade. The United States contends that the ban, applied since 1999, harms its exports of maize, cotton and soya.
The cabinet level meeting chaired by National Security Advisor Condoleeza Rice to make a final decision has been rescheduled several times, including one that had been planned to take place Monday at the White House, administration officials have told AFX News.
"It's a perfect example of the State Department having a European desk and an Asian desk. What they need is an American desk," Grassley said.
"They probably aren't smart enough to know that food grows on farms and not in supermarkets. And they probably aren't smart enough to know that I've been eating GMO food for 10 years and I'm still alive," Grassley added.
European Union Agriculture Commissioner Franz Fischler warned of a consumer backlash in Europe if the United States tried to dismantle its ban on genetically modified foods in meetings this week with Zoellick, Agriculture Secretary Ann Veneman and Alan Larson, Undersecretary of State for Economics, Business and Agricultural Affairs.
Participants in those meetings told AFX News that Fischler made his case for delay but the US officials made no direct promises not to file a case at some point.
"The (cabinet level) meeting (scheduled for Monday) didn't happen. It was postponed," one US official told AFX News, calling the New York Times report inaccurate.
"At some point, a decision will be made," the official added.
Grassley said he still hoped to persuade the White House to file a case against the EU.
"What I'm carrying in my pocket is some talking points to call up some high administration officials at the White House," he said, asking that their names not be revealed.