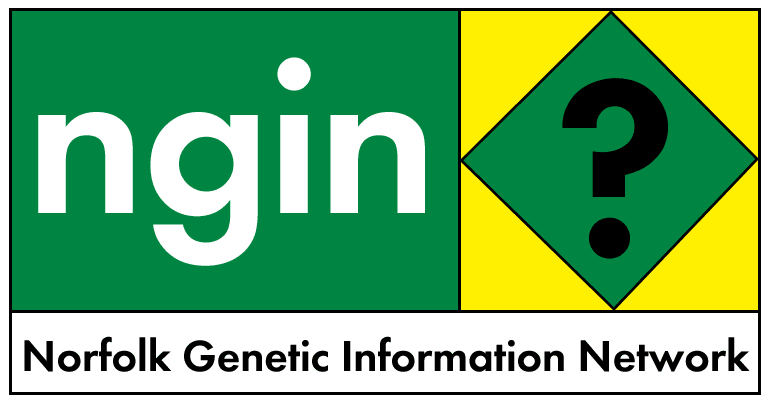 6 March 2003

RESPONDING TO KREBS AND THE FSA/WELSH AND SCOTS REVOLTING

The Food Standards Agency is accusing its critics (which include the Women's Institute, Britain's largest women's organisation, and UNISON, Britain's largest trade union) "of censorship".

"There's a determination here to silence what they consider to be the views of the agency" - FSA spokeswoman (final item)

This is, of course, the agency whose open-minded Chairman has dismissed concerns over GM foods as "shrill, often ill-informed and dogma-driven".

This is the agency whose concern over censorship led it to appoint a director for Scotland who had been linked to food safety scandals in Canada that included the overriding of internal government scientists' health warnings on a GM product.

This is also the agency which has open-mindedly refused since its formation to re-examine the safety of GM foods, and has taken its advice from exactly the same old committee (ACNFP) as the Government before it, ensuring business as usual.

And this is the agency whose open-minded Chairman presided over an OECD GM conference in Edinburgh to which only one critical food scientist, Dr Arpad Pusztai, was invited. Pusztai described the conference chaired by Krebs as, "a propaganda forum for airing the views and promoting the interests of the biotech industry." Krebs seems to have done an equally good job at the FSA.

For more on the non-partisan Sir John and his open-minded agency:
https://ngin.tripod.com/pants1.htm

*RESPONDING TO KREBS AND THE FSA
*FARMERS UNION SAYS GM LICENCING PUTS CART BEFORE THE HORSE - Wales
*WELSH ASSEMBLY AND SCOTTISH PARLIAMENT CALL FOR DELAY IN GM APPROVALS
*Lobby groups say UK food watchdog favours biotech - FULL ARTICLE

***

RESPONDING TO KREBS AND THE FSA

Anyone wanting to respond to the interview with Sir John Krebs of the Food Standards Agency, please mail <today@bbc.co.uk> - for the transcript and comment see: https://ngin.tripod.com/060303b.htm (see also final item below).

FSA OPEN BOARD MEETING
http://www.foodstandards.gov.uk/news/newsarchive/112472
Open Board Meeting invitation

The next Food Standards Agency Open Board Meeting is taking place at 9.30am on Thursday 13 March 2003. Members of the public are invited to attend the meeting, which is being held at Congress Centre, 28 Great Russell St, London WC1B 3LS.

Topics being discussed include a strategy to engage caterers and the Agency's Food Authenticity Research and Surveys programme.

*At the end of the meeting, there will be a question and answer session where you can ask questions or make comments on any of the matters discussed by the Board or, indeed, raise any other issues relating to its work.*

If you would like to attend the meeting, email fsaboardmeetings@glasgows.co.uk

Alternatively telephone Glasgows on 01772 767730.

***

FUW SAYS GM LICENCING IS PUTTING CART BEFORE THE HORSE

FOR IMMEDIATE RELEASE 05 MARCH 2003

GOVERNMENT plans to licence commercial use of genetically modified crops before results of trials are known and a public debate on the issue held were "putting the cart before the horse", according to the Farmers' Union of Wales.

FUW President Bob Parry said it was unbelievable that Environment Secretary Margaret Beckett had decided the British government was bound by EU law on the issue.

She believes they have no alternative but to process 18 applications to the EU for growing and importing crops such as GM maize, oil seed rape, sugar beet and cotton.

Mr Parry said: "Mrs Beckett says the applications are unstoppable but by agreeing to process them, just a few months before the publication of scientific evidence from GM crop trials in England, she is really putting the cart before the horse.

"The trials are being held in a bid to discover whether GM crops affect the environment and the number of weeds and insects surviving on farmland. It is premature to agree to the applications before the results are known," said Mr Parry.

There is cross-party consensus in the National Assembly against GM crops and Friends of the Earth Cymru say they have obtained legal opinion from top lawyers that the Assembly can resist the first step towards commercialisation of GM crops in the UK.

Mr Parry also stressed that only last month Mrs Beckett doubled to £500,000 the funding of the Government-sponsored debate on the introduction of GM crops to Britain.

"But what's the point of such a debate if she is accepting Bayer's application to plant and market GM oil seed rape and Monsanto's request to import GM maize?" Mr Parry asked.

He pointed out that Mrs Beckett had also promised to take full account of the views revealed in the debate which she had agreed to extend from June to September due to the Assembly elections in May.

"It is incredible that Mrs Beckett has agreed to grant these licences to grow GM crops when the outcome of the debate is still unknown. There's no point in having the debate after she has approved these applications.

"We believe she has mis-read the legal and moral position of the issue and she should call off any decisions until after the debate has been held this summer," said Mr Parry.

Ends
Farmers Union of Wales
Llys Amaeth
Plas Gogerddan
Aberystwyth
Ceredigion
SY23 3BT

Tel 01970 820820
Fax 01970 820821

email: headoffice@fuw.org.uk

***

WELSH ASSEMBLY AND SCOTTISH PARLIAMENT CALL FOR DELAY IN GM COMMERCIAL APPROVALS

FRIENDS OF THE EARTH
Press Release
Immediate release: Wednesday 5 March 2003

Environment Ministers from the Welsh Assembly and Scottish Parliament have objected to UK Government plans to start licensing GM crops for commercially growing before the GM Public Debate announced last week has even ended.

The European Union has received nineteen applications for marketing consents for GM food and crops, from biotechnology companies such as Bayer and Monsanto. Under EU law each member state is required to respond to assessment reports on these applications by mid summer at the latest. But the UK Government could delay this process if it chose to.

A statement from Welsh Agriculture and Environment Minister Mike German says that that it would be "premature to consent to applications" for full commercial sale and growing of GM crops in advance of the conclusions of the GM public debate. A similar statement was made by Scottish Minister Ross Finnie at the weekend.

A statement from Mike German's office says: "We are committed to full debate based on all available evidence including the outcome of the farm scale evaluations. Whilst we have to work within the timeframes laid down by EU legislations it is my view that it would be premature to consent to applications in advance of the outcome of that debate. We are discussing with UK colleagues to agree a position consistent with European law to take to the Council of Ministers".

Friends of the Earth Cymru Campaigns Director Julian Rosser said: "The UK Government is still assessing scientific evidence and public opinion on the possible consequences of allowing GM crops to be commercially grown in the UK. It should not process any GM applications until this process has been completed. If it does it will simply undermine its Public Debate on GM crops."

"The National Assembly has taken a lead in developing a sustainable farming policy. This would badly damaged if GM crops were given commercial approval. People should make it clear to Mrs Beckett that they don't want GM crops to threaten their food, farms and environment"

***

Lobby groups say UK food watchdog favours biotech [FULL ARTICLE]

http://www.alertnet.org/thenews/newsdesk/L0574285
NEWSDESK, 05 Mar 2003 16:17

LONDON, March 5 (Reuters) - Several green organisations, joined by the powerful Women's Institute and a major trade union, on Wednesday accused Britain's Food Standards Agency of bias in favour of genetically modified (GM) food.

"There is a strong consensus amongst consumer and environment organisations that the published views and statements of the FSA and its Chair (Sir John Krebs) are indistinguishable from those of the pro-GM lobby...," the groups said in a letter to the board of the UK's food watchdog.

The letter said the FSA was willing "to rely on unpublished or confidential corporate data that is neither independent, nor peer reviewed or available to the public."

The agency, which advises consumers and the government, rejected the allegations and said it was neither for nor against GM crops. It accused the lobby groups of censorship.

Apart from the Women's Institute -- the largest women's organisation in Britain whose members include many housewives -- the letter came from the public service trade union Unison, organic farming body the Soil Association and environmentalist groups including Greenpeace.

The letter also accused the watchdog of organising a "breakaway" GM debate, which would run separately from one organised by the government.

Britain, which is in the final stages of a three year field trial of GM crops, is to decide later this year whether or not to grow them commercially.

The government has said it will make a balanced decision. Prime Minister Tony Blair has spoken of the benefits of GM technology while Environment Minister Michael Meacher has labelled it unnecessary.

An FSA spokeswoman said that the agency did not promote any biased views on the technology and that its information was based on sound science.

"There's a determination here to silence what they (lobbyists) consider to be the views of the agency," she said.

The spokeswoman also said that its own GM debate was a useful exercise to feed into the main debate.

"We felt it would add value to main debate for us to do some independent work on GM food," she said, adding that all elements of its activity would be public.