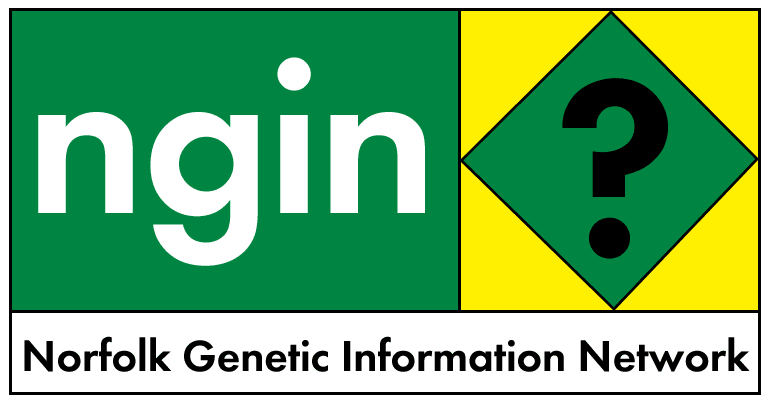 6 June 2002
GE INFORMATION BULLETIN - NO. 1 MAY/JUNE 2002
excellent new NZ based information service - see also their website: http://www.GEinfo.org.nz/
------------------------------------------------------------
THE GE INFORMATION BULLETIN
An independent digest of widely-sourced information relevant to the GE debate
------------------------------------------------------------
No.1 May/June 2002
------------------------------------------------------------
IN THIS ISSUE:
Farmers told GM crops are "too dangerous to insure"
Global safety rule for biotech foods agreed
UK Cabinet split over seeking GM crops view
Swiss to tighten greenhouse GM trial rules
Tighter rules urged for French GM crop trials
GM foods "still not proved to be safe"
City councils across Australia banning GE crops
"Bt toxin is released in root exudates from 12 transgenic corn hybrids representing three transformation events"
GE rice resistance: market rejects gene-altered crop
Judge approves $9 million settlement in bioengineered-corn suit
------------------------------------------------------------
Download a PDF version of this newsletter from http://www.GEinfo.org.nz
------------------------------------------------------------
Editorial
Welcome to the first issue of the GE Information Bulletin. You can expect to read well-sourced information on the GE debate that will be pertinent and concise. The presentation will keep you informed with minimal reading time. Full items are always available online so the detail in a story can be accessed if needed. Links back to original research mentioned in articles will also be made available when possible.
In the past month many European countries have released government and NGO reports criticising the current regulations that cover genetic engineering. The UK's Royal Society has raised concerns about current testing practices and thrown into question the notion of 'substantial equivalence' - a basis of many regulatory bodies such as the FDA.
------------------------------------------------------------
FARMERS TOLD GM CROPS ARE "TOO DANGEROUS TO INSURE"
The Sunday Herald, March 10, 2002 (Scotland)
Insurance companies have decided not to provide farmers, their neighbours or anyone else with cover against the risks of GM contamination. This means that there will be no pay-outs for anyone whose health is harmed by GM food, and organic farmers put out of business by genetic pollution will get no compensation. As a result, leading land agents are advising their clients not to get involved with GM crops. The two standard exemption clauses in insurance policies - for damages caused by war or nuclear accidents - have been joined by a third: the dangers posed by GM crops.
Full item: http://www.GEinfo.org.nz/042002/01.html
------------------------------------------------------------
GLOBAL SAFETY RULE FOR BIOTECH FOODS AGREED
Environment News Service, March 12, 2002 (online/Japan)
All foods made using biotechnology should be subject to pre-marketing safety assessments, and nations should be free to use tracing systems as part of their risk management procedures for such products, a United Nations task force on foods derived from biotechnology has concluded. A round of applause by the 226 participants greeted the agreement reached March 6 by the Codex Intergovernmental Task Force on Foods Derived from Biotechnology in Yokohama, Japan.
Full item: http://www.GEinfo.org.nz/042002/02.html
------------------------------------------------------------
UK CABINET SPLIT OVER SEEKING GM CROPS VIEW
Independent, April 13, 2002 (England)
The Cabinet is deeply divided over whether to consult the public before it goes ahead with the widespread planting of genetically modified crops. Downing Street and ministers from the Department of Trade and Industry are eager to block plans for a long consultation on the future
of the controversial crops. The row, which has broken out within the Cabinet Committee on Biotechnology, chaired by Mr Cook, has exposed fresh divisions within the Government about the issue, only a year before it must decide whether to go ahead with full-scale planting. Some ministers fear there could be civil unrest in some areas if they go ahead without public approval. They are also predicting protests from organic farmers and boycotts by shops in response to pressure from consumers. "People who are 'pro' the technology don't want a debate," said a senior ministerial source. "The environment department and Robin Cook, who is the chair of the cabinet committee, want the public to have a voice."
Full item: http://www.GEinfo.org.nz/042002/03.html
------------------------------------------------------------
SWISS TO TIGHTEN GREENHOUSE GM TRIAL RULES
Environment Daily, November 21, 2001 (online/Switzerland)
The Swiss environment agency today announced rejection of an application to field test a genetically-modified (GM) crop, maintaining the country's reputation as one of the world's most resistant to the practice. There is also an urgent need to tighten biosafety regulations for GM crop trials in greenhouses, said agency director Philippe Roch. Today's decision concerns an application from a public research centre to conduct a small field trial with a genetically-modified strain of wheat. The agency refused permission on the grounds that the plants would have posed a potential threat to the soil ecosystem. It added that there were unresolved questions relating to antibiotic resistance marker genes, a lack of information on the variety and inadequate background research including greater emphasis on "confined" trials in greenhouses. The report, published on Thursday, represents the final stage in a government-organised public debate on the future of GM field trials.
Full item: http://www.GEinfo.org.nz/042002/09.html
------------------------------------------------------------
TIGHTER RULES URGED FOR FRENCH GM CROP TRIALS
Environment Daily, January 31, 2002 (online/France)
French rules on outdoor trials of genetically modified (GM) crops should be tightened, a group of experts commissioned by the agriculture and environment ministries has concluded. The report argues that France's fields should not be allowed to become "extensions of laboratories" and recommends a series of changes, including greater emphasis on "confined" trials in greenhouses. The report, published on Thursday, represents the final stage in a government-organised public debate on the future of GM field trials.
http://www.GEinfo.org.nz/042002/m05.html
------------------------------------------------------------
GM FOODS "STILL NOT PROVED TO BE SAFE"
Environment Daily, January 31, 2002 (online/France)
Long-term potential health risks posed by genetically modified (GM) material in food require further investigation before GM technology is commercialised, French food safety authority Afssa said yesterday. Published in advance of a government-sponsored public debate on GMOs regulation to take place in Paris next week, Afssa argues that current safety testing for foods containing GMOs is insufficient. Research into the impacts of prolonged exposure must be added to the existing regime, with particular emphasis placed on identifying risks of gradual development of allergic reactions, it says.
http://www.GEinfo.org.nz/042002/04.html
------------------------------------------------------------
CITY COUNCILS ACROSS AUSTRALIA BANNING GE CROPS
The Australian, February 14, 2002 (Australia)
A GROWING number of local councils are forging ahead with moves to outlaw genetically modified crop trials despite the industry ridiculing the bans as unenforceable. Rosalie Shire Council, in Queensland's Darling Downs food cradle, is the latest of about 30 local governments across the nation to pass a resolution declaring itself a GM-free zone. Rosalie Shire Mayor Noel Strohfeld was pushing the Queensland Department of Local Government and Planning to alter state laws to allow official GM-free zones. But so far no states have taken that step. Tasmania, however, has introduced a two-year moratorium on GM crops.
Full item: http://www.GEinfo.org.nz/042002/tem08.html
------------------------------------------------------------
"Bt TOXIN IS RELEASED IN ROOT EXUDATES FROM 12 TRANSGENIC CORN HYBRIDS REPRESENTING THREE TRANSFORMATION EVENTS"
Soil & Biology Biochemistry, January 2, 2002
The anti-lepidopteran toxin (Cry1Ab protein) encoded by truncated genes from Bacillus thuringiensis was released in the root exudates from all hybrids of Bt corn studied and which represented three transformation events (Bt11, MON810, and 176). In vitro and in situ studies indicated that the toxin released in root exudates accumulates in soil, as it adsorbs and binds rapidly on surface-active particles (e.g. clays and humic substances), and retains insecticidal activity for at least 180 d, the longest time studied. The results indicated that the release of the Cry1Ab protein by roots is a common phenomenon with transgenic Bt corn and is not restricted to only the one Bt corn hybrid (NK4640Bt) and tranformation event (Bt11) studied initially. D. Saxenaa, S. Floresb and G. Stotzky Soil & Biology Biochemistry Vol. 34 pp 133-137
Full item: http://www.GEinfo.org.nz/042002/06.html
------------------------------------------------------------
JUDGE APPROVES $9 MILLION SETTLEMENT IN BIOENGINEERED-CORN SUIT
Associated Press, March 8, 2002 (USA)
A federal judge approved a $9 million settlement Thursday in a class-action lawsuit by consumers who complained of allergic reactions to genetically modified corn in supermarket products. Testing that led to the lawsuit began when an environmental group found StarLink corn in taco shells. Somehow, the StarLink corn had been mixed with regular corn in a number of cases. Aventis CropScience issued a statement denying any liability but saying the company believed the settlement "is the best possible way to move forward."
Full item: http://www.GEinfo.org.nz/042002/07.html
------------------------------------------------------------
GE RICE RESISTANCE: MARKET REJECTS GENE-ALTERED CROP
CropChoice News, February 22, 2002 (USA)
Aventis has backed off from commercializing the rice it engineered to resist the Liberty herbicide (glufosinate) largely because of warnings from millers and large value-added domestic and foreign producers that they'll reject it.
Full item: http://www.GEinfo.org.nz/042002/10.html
------------------------------------------------------------
The items in this bulletin are excerpts from articles which remain the copyright of the original owners. The material is edited for brevity and published here for educational and public interest use only. Full versions and web links to source, where available, can be found at www.GEinfo.org.nz along with PDF and Word versions of all bulletins.
The GE Information Bulletin is a project of the GE Information Service. It presents a regular digest of significant information from an international range of sources. We rely on donations, grants and sponsorship. Please support our work to promote informed debate regarding the responsible use of genetic engineering. Supporters have no editorial influence.
The GE Information Service
PO Box 78121, Grey Lynn
Auckland, New Zealand
Phone (09) 620 5243
Editor: Stuart Sontier
Email: editor@GEinfo.org.nz