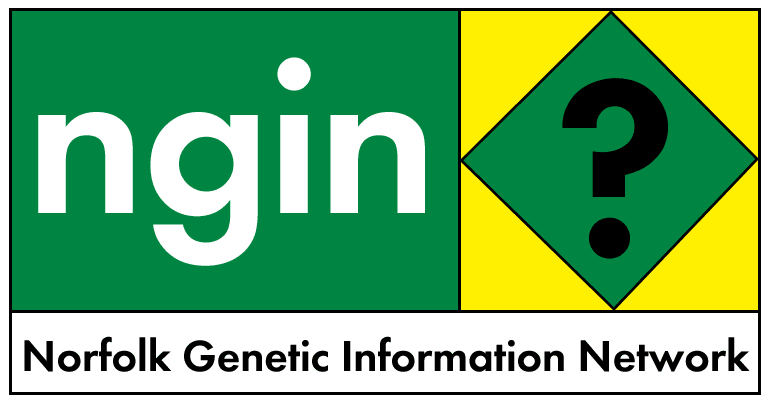 6 November 2002
ACADEMIC EXPERTS CRITICISE UK GOVERNMENT 'PUBLIC DEBATE' OVER GM CROPS/LAW PROVIDES NO PROTECTION AGAINST GM
"this inevitably looks like an attempt to curtail the influence of this 'public debate' on the government's freedom to do what it has always appeared to want to do, namely to accept commercialisation" - from item 1
executive summary below. full document available as attachment (Word 102kb) from "Jean Saunders" <foeswindon@hotmail.com>
1. Experts criticise UK government 'public debate' over GM crops
2. Law provides no protection against GM
***
1. Some observations and proposals on the 2002-2003 Public Dialogue on possible commercialization of GM crops in the UK.
Nov. 4th 2002
For the Public Debate Steering Board, meeting Nov 7th 2002.
Signatories
Professor Jacquie Burgess, Department of Geography, University College London
Chair of Signatory Group (j.burgess@geog.ucl.ac.uk)
Dr Theresa Anderson, Café Scientifique
Dr. Duncan Dallas, Café Scientifique .
Professor Alan Irwin, Department of Human Sciences, Brunel University
(Alan.Irwin@brunel.ac.uk)
Dr Simon Joss, Centre for the Study of Democratic Institutions, University of Westminster (josss@westminster.ac.uk)
Dr Claire Marris, Institut National de Recherche Agronomique, Paris
(marris@ivry.inra.fr)
Professor Judith Petts, Department of Geography, University of Birmingham
(j.i.petts@bham.ac.uk)
Professor Steve Rayner, Said Business School, Oxford University. Director, ESRC Science in Society Programme.
Dr Andrew Stirling, Science Policy Research Unit, Sussex University (A.C.Stirling@sussex.ac.uk)
Dr Tom Wakeford, Institute for Development Studies, Sussex University (T.Wakeford@ids.ac.uk)
Professor Brian Wynne, Centre for the Study of Environmental Change and Centre for the study of the Economic and Social Aspects of Genomics, Lancaster University (b.wynne@lancaster.ac.uk)
Executive Summary
We are a group of independent academic experts on the issues of public attitudes to GM crops and foods (and to risk, environment and science more widely) and processes of public deliberation over science-intensive public issues. We have been involved in preparation for the UK government 'public debate' over GM crops, as announced in July 2002 in response to advice from the AEBC, by Secretary of State for Environment, Food and Rural Affairs Margaret Beckett. Having participated in various preparatory meetings and read the relevant documents describing the three interactive strands of the public dialogue, the Science review, Economics study, and 'Public Debate', we make the following observations, detailed in the full paper which follows, to the Public Debate Steering Board as the responsible body for overseeing the full process:
* The purposes of the whole public dialogue and its links with institutional responsibilities and decision-making are confused or obscure;
* Despite superficial appearances to the contrary, the process is still evidently a top-down public steering process, one betraying deeply embedded but flawed institutional beliefs about the public and science;
* There has been an arbitrary shift from an earlier AEBC proposal to facilitate public debate after the current farm-scale GM crop trials are completed, to a commitment to completing this 'public debate' before those results are in, and decisions about commercialisation taken. Imposed without public discussion this inevitably looks like an attempt to curtail the influence of this 'public debate' on the government's freedom to do what it has always appeared to want to do, namely to accept commercialisation;
* The government's real position in respect of a genuinely open debate and decision process is ambiguous and the object of suspicion. It should be made clear, otherwise suspicion will most likely increase as the 'public debate' moves into gear;
* If as is claimed the debate and two reviews will be based on public concerns, then it should be explicitly accepted that prevailing institutional behaviour and culture are a central focus of public concerns. Yet this issue and how it will be addressed appears absolutely nowhere in the official documents and discussions;
* Likewise the predicament of unanticipated effects and unknowns is acknowledged in the abstract but then neglected instead of showing how it will be operationalised;
* There are several specific and serious failings of each strand design, and of the envisaged interactions between these. Some issues which straddle all three strands appear nowhere;
* Timetable and budget limitations will exacerbate these deeply problematic framing commitments and render the whole 'public debate' and its subsequent policies a matter of public alienation and indifference, or worse, outright hostility and rejection;
* The planned Evaluation is inadequate, though it could include the key issue of how much the institutions involved have learned about their own role in encouraging current public disaffection.
We make some constructive practical proposals in the attempt to help rescue the process from self-inflicted damage to its own credibility, and to that of the AEBC itself, policy and scientific institutions. One implication inter alia is almost certainly that the existing timetable will have to be extended, and justified in an accountable way.
***
2. Law provides no protection against GM
PRESS RELEASE: 6 NOVEMBER 2002
The Soil Association and a leading lawyer have warned that as it stands the law will provide no protection for farmers affected by GM contamination.
Giving evidence to the Government's advisors yesterday (5 November) Peter Melchett, the Soil Association's policy director, stressed that the law must be changed before any commercial growing of GM crops was allowed in the UK. Biotechnology companies must be fully accountable for any losses suffered by farmers or other parts of the food industry as a result of GM contamination. It would be wrong for either the taxpayer or non-GM farmers to be left to pick up the tab.
The Soil Association is one of three organisations called to take part in today's evidence-taking meeting organised by the Government's independent advisors on GM, the Agriculture and Environment Biotechnology Commission. Peter Melchett has been advised by leading environmental lawyer, Charles Pugh (author of 'Toxic Torts' - a standard textbook in the field of environmental law), that an organic farmer whose crop is contaminated by GM, and who loses income, sales or even their organic status as a result, will normally be unable for legal and practical reasons to claim damages from anyone under the existing law. Organic food manufacturers and retailers would usually be in the same position.
Peter Melchett said: "Contamination with GM can occur in dozens of ways throughout the food chain and it is inconceivable that the Government can allow commercial growing of GM crops while there is no legal protection. Non-GM conventional farmers are at risk of losing sales and income, and for organic farmers the losses could be even more serious. Six years' experience of commercial growing of GM crops in the USA and Canada shows that widespread contamination of non-organic and organic farming systems is inevitable."
Ends
For media enquiries, contact Sue Flook, Media Manager at the Soil Association on 0117 914 2448/sflook@soilassociation.org.
Also due to give evidence in public today are Friends of the Earth lawyer Phil Michaels, the National Farmers Union, and Richard Macrory, environmental lawyer from University College London and member of the Royal Commission on Environmental Pollution.