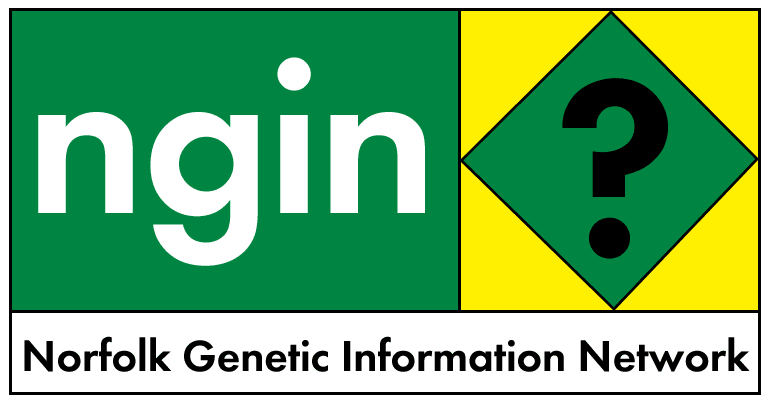 6 December 2002
U.S. GRAIN EXPORTS TO EU "IMPOSSIBLE"/JAPAN TO STOP RESEARCH COOPERATION WITH MONSANTO/+ OTHER ITEMS
'The net effect of several rules under consideration would make it "impossible for the United States to export to Europe" ' (item 2)
"The stop of the development of GM rice in Japan may be a great set back for Monsanto. The decision by Aichi Prefecture may influence and act as a brake to other GM crop research by institutes and companies in Japan." (item 1)
"The concerns of the food industry have not stopped biotech companies from pursuing new uses for the [pharma-plant] technology." (item 5 - also item 8)
1.Japan will stop research cooperation with Monsanto
2.GM food labels in Europe could hurt U.S. grain sales
3.GM poppy crops next to escape says Tasmanian agricultural consultant
4.India: Public forum calls for ban on GE
5.USDA facing pressure from food processors over pharma crops
6.GMO science network launched in EU to improve traceability
7.EU to charge firms for gene food labelling test
8.Syngenta eyes drugs from plants
***
1. Monsanto failed halfway in developing herbicide tolerant rice in Japan
Today, December 5, 2002, the chief of The Department of Agriculture and Forestry of Aichi Prefecture, Japan answered Ms. Tomomi Nakamura, an assembly member that they will stop the research cooperation with Monsanto they have continued since 1996 to develop Roundup herbicide tolerant rice strain in Japan. He also said they decided not to commercialize the herbicide tolerant rice strain considering many Japanese consumers are opposing it.
The Japanese people won the victory after ten-month movement against the research. The movement led by NO GMO campaign, an organization opposing genetically modified crops in Japan, consisted 148 organizations and groups of consumers and organic farmers. They had two big meeting against GM rice in Nagoya, the capital of the Aichi prefecture in July 7 and November 17, and handed the petition with signature of more than 580 thousand people against the development and commercialization of the GM rice to the Governor of Aichi Prefecture. The prefectural assembly today was noticed how the local government officials answer the question by Ms. Tomomi Nakamura who joined the movement and asked to stop the GM rice development in Aichi Prefecture.
The Monsanto has cooperated with the Agricultural Research Center of Aichi Prefecture these six years giving it money and their patent technology to develop rice strains tolerant to the Roundup herbicide in Japan. The Roundup tolerant gene was injected into a rice strain that was developed by the research center using ordinary breeding technique, and was a recommended strain of the prefecture for farmers by its good taste. The Monsanto would get great profit if succeeded the development in Japan. However Japanese consumers opposed the development because rice is their main food in dairy life, and made petition with collecting signature against the research.
The Roundup tolerant soybeans shared almost 75% in USA this year. The next target of Monsanto are GM rice and wheat, because both crop are produced six hundred millions a year in the world and are main food of Asian and European people. Then development of genetically modified rice and wheat may the final target of the first generation GM crops that would promise great profit to the company. The stop of the development of GM rice in Japan may be a great set back for Monsanto. The decision by Aichi Prefecture may influence and act as a brake to other GM crop research by institutes and companies in Japan. This may also be good news for people against GM rice and wheat in Asia and Europe.
December 5, 2002
News from Japan
By Masaharu Kawata
GMO Information Service Japan (contact E-mail; j46033a@nucc.cc.nagoya-u.ac.jp)
***
2.GM food labels in Europe could hurt U.S. grain sales
By SHARON SCHMICKLE
Minneapolis-St. Paul Star Tribune
December 05, 2002
http://www.abqtrib.com/shns/story.cfm?pk=MODIFIEDFOOD-12-05-02&cat=FF
RENNES, France - Chicken packages at the Carrefour supermarkets in northwestern France carry a label that spells potential trouble for American farmers.
"Tracabilite," the label says.
In other words, the chicken has a paper trail showing its origin and what it ate before it was butchered. Such farm-to-fork dossiers are appearing in one form or another throughout Europe on foods from Camembert cheese to eggs.
Now Europe is poised to expand the use of such labels so that consumers know when they are buying foods made from genetically modified crops. They are widely grown in the United States and widely opposed in Europe.
Decisions worth billions of dollars a year in trade are pending in the European Union while politicians debate how far to go in labeling foods made from the crops. U.S. officials are grumbling, in not-so-veiled threats, that they may formally complain to the World Trade Organization.
New European rules call for labeling food containing 1 percent or more of genetically engineered ingredients. The debate begins with questions of what to label.
Biotech foes want labels not only on the food - say, corn from plants with inserted DNA. They also want everything from an animal that ate the corn to be labeled. Every egg, pork chop and brick of cheese.
Scientists in Europe and the United States say there is no evidence that biotech foods are unsafe. The modification typically involves inserting one or two genes in a plant's DNA to make a protein that thwarts pests. Such proteins haven't caused known health problems.
Still, opposition to the foods is so hardened that science-based arguments are pointless, said Thomas Engelke, a biotechnology adviser to the European Commission. Labeling is a way to neutralize the issue, he said.
"You can say what you want; you don't reach them," he said. "People have to feel they have a choice."
European consumers have treated any label that says genetics played a role in creating a food product as the equivalent of a skull and crossbones. A large majority of them tell pollsters they want nothing to do with the foods.
Many consumers cite environmental reasons for shunning the crops. One worry is that plants in the wild will pick up DNA from their biotech relatives and spread it.
Europe jumped into the early efforts to manipulate genes in plants, and 18 biotech farm products were approved for use during the early 1990s. In 1998, after public opinion turned against the technology, the European Union banned imports of new biotech crops and related foods.
The more effective ban, however, has been in the marketplace. Under pressure from biotech foes, stores have refused to stock the foods. Chefs won't cook them. Most farmers won't grow them.
Even so, Europe continues to be a major market for crops grown in the U.S. Midwest, where farmers use biotech varieties for three-fourths of the soybeans and one-third of the corn. Nationwide, more than $4 billion in trade could be affected by Europe's decisions on traceability, labeling and other issues related to regulation of biotech crops, according to the office of the U.S. trade representative.
Europe uses the biotech harvest in ways that can't always be measured in the grocery store - chiefly for livestock feed, but also for refined oils and other products in which the DNA and related proteins no longer are detectable because they have broken down into compounds that normally are present in food.
The upshot is that Europeans indirectly consume more biotech produce than they think, said Joseph Menard, regional president in Rennes for the farm group Federation Regionale des Syndacats d'Expoitants Agricole.
"The consumer, when he goes to the supermarket and buys chocolate or any other product, has no idea," he said.
That's what biotech foes are lobbying to change. Traceability has widespread European support for other reasons, including monitoring the origin of meat for mad cow disease.
These days, though, when you mention traceability in the offices of the European Union in Brussels, Belgium, people bring up genetically modified organisms (GMOs), as Europeans call the crops.
Division runs so deep in the European government that "there is no talk between one side and the other," said Dorette Corbey, who represents the Netherlands in the European Parliament.
The net effect of several rules under consideration would make it "impossible for the United States to export to Europe," she said. ---
***
3.Tasmania urged to declare GE status
ABC News
http://www.abc.net.au/northtas/news/regtas-6dec2002-3.htm
A north-west Tasmanian agricultural consultant has predicted genetically modified (GM) poppy crops will be the next to escape in Tasmania.
Graeme Stevenson's comments come after an order by the gene technology regulator to destroy two fields of broad leaf crops in northern Tasmania.
The move is to prevent the regrowth of GM canola, previously grown during trials on sites near Cressy.
Mr Stevenson says Tasmania must decide whether it is genetically engineered (GE) free or not.
"I think the poppies will escape, there's no doubt about it, there's no way they can run a split crop. I think we have to face this up, it's all or nothing, we're either GE-free or not GE-free," he said.
***
4.Public forum calls for ban on genetic engineering
05 Dec 2002
just-food.com
A public forum held this week in Hyderabad, India, has demanded an outright ban on genetic engineering.Attended by farmers, scientific researchers and environmental activists from a number of South Asian countries, the forum released a declaration of its conclusions yesterday [Wednesday], reported The Hindu newspaper.
The declaration stated categorically that there is no place for transgenic crops in Asia or for that matter anywhere else in the world. It praised the African continent's "brave" refusal to accept GM crops, and said that as Europe remained strongly in opposition and Latin American countries including Argentina and Mexico recorded "a string of GE disasters", the focus of the biotech sector had sharpened on the Indian subcontinent.
Delegates to the forum included representatives of Genetic Resources Action International (GRAIN), the South Asia Network for Food Ecology and Culture (SANFEC) as well as attendees from South and South East Asia, Africa and Europe.
The declaration went on to condemn the recent talks between the Indira Gandhi Agricultural University and the biotech multinational Syngenta.It is unclear what weight, if any, the forum's declaration will carry in shaping public and government opinion in this contentious debate.
***
5.Ag department likely to tighten rules on biotech corn, official says
The USDA is facing pressure from food processors over checks on biotech crops.
By PHILIP BRASHER
Register Washington Bureau, 12/05/2002
http://desmoinesregister.com/business/stories/c4789013/19907520.html
Washington, D.C. - The Bush administration is likely to tighten its oversight of pharmaceutical crops to prevent them from contaminating the food supply, Agriculture Secretary Ann Veneman said Wednesday.
"We don't want to stifle growth (of the biotech industry) but we have to have a strong and credible regulatory system," she said.
Her department has been under heavy pressure from food processors to strengthen both planting restrictions and the monitoring of the biotech crops, primarily corn, which are bioengineered to produce vaccines and other pharmaceutical products.
The Biotechnology Industry Organization announced last month that its member companies would no longer grow the crops in Iowa and other areas of the Corn Belt.
However, the group ran into criticism from Iowa Sen. Charles Grassley, the incoming Republican chairman of the Senate Finance Committee, and on Tuesday backed off the ban.
The group said it would adhere to whatever restrictions are implemented by the U.S. Department of Agriculture.
Veneman would not discuss specifics of what new regulations her department might impose. In August, the USDA proposed new guidelines for biotech companies that included a number of recommendations for keeping the crops out of the food supply.
Among the ideas: Alter the color of the biotech plant or leaf pattern, or grow corn for pharmaceutical or industrial use only in areas where corn is not grown for human or animal consumption. That proposal is similar to the policy jettisoned by the biotech group this week.
Veneman, speaking to a conference sponsored by the trade magazine Farm Journal, pledged that the department would take action against companies that violated its biotech regulations.
The USDA is threatening to fine one firm, ProdiGene Inc., for allegedly failing to manage former test sites in Iowa and Nebraska and has impounded 500,000 bushels of soybeans thought to be contaminated with bits of biotech corn plants.
A settlement with ProdiGene could be announced as early as today.
"We need to be sure we have the regulatory system in place so we don't undermine consumer confidence," Veneman said.
Trade groups representing the food industry were guarded Tuesday in their reaction to the biotech industry's decision to drop its ban on growing pharmaceutical corn in the Midwest.
But the groups said they will push the industry and the Bush administration to impose restrictions on the crops that will ensure they don't get into the food supply.
The companies do not want a repeat of the debacle two years ago involving StarLink corn, which resulted in massive food recalls when the unapproved grain was found in taco shells.
"Our position remains, there must be 100 percent assurance of containment. Period," said Jim Bair, vice president of the North American Millers" Association.
Rhona Applebaum, executive vice president of the National Food Processors Association, which represents companies such as Campbell Soup and Kraft Foods, said her industry wanted a "100 percent guarantee" that the biotech crops won't contaminate the food supply.
The concerns of the food industry have not stopped biotech companies from pursuing new uses for the technology. Syngenta AG, a Swiss agrochemicals giant, announced a deal Wednesday with U.S. drug developer Diversa Corp. to speed development of plant-based drugs.
Syngenta executive David Lawrence said the alliance would keep the company on the industry's cutting edge.
***
6.GMO science network launched in EU
http://www.foodnavigator.com/news/news.asp?id=6556
05/12/02 - A further step marking the importance of the traceability of GMOs in Europe was made yesterday when the European Research Commissioner Philippe Busquin inaugurated a European network of genetically modified organism (GMO) laboratories. The new network will consist of more than 45 control laboratories located in EU Member States.
The objective is to improve traceability of GMOs in the food chain and to support regulation of their use in Europe. Co-ordinated by the European Commission's Joint Research Centre, the network will develop and validate methods for detecting and quantifying GMOs in food and feed.
"I welcome the political agreement on the GMO labelling requirements, reached at the agriculture council on 28 November. While robust legislation to regulate the use of GMOs in food and feed is necessary, it is not enough on its own," said Philippe Busquin.
***
7.EU to charge firms for gene food labelling test
Reuters
BELGIUM: December 6, 2002
GEEL, Belgium - Firms producing genetically modified (GM) food for sale in the European Union will have to pay for testing their produce, a top EU scientist said.
full text: http://www.planetark.org/dailynewsstory.cfm/newsid/18918/story.htm
***
8.Syngenta eyes drugs from plants with Diversa deal
Source - Reuters Securities News
Wednesday, December 04, 2002 19:22
By Jon Cox
ZURICH, Dec 4 (Reuters) - Syngenta AG unveiled a research deal with U.S. drug developer Diversa Corp on Wednesday, aiming for top spot in the farm biotech market and a foothold in the potentially huge drugs-from-plants business. The world's biggest agrochemicals firm, which helped develop the genetic map for rice, will fold its genomics activities into Diversa's pharmaceutical business to speed product development under the deal worth an initial $118 million. The "green" biotech market for food and feed is today worth some $1 billion a year and Syngenta wants to be top player. "We believe in the future of this and we would not be going into it if we did not expect ultimately to lead this business," David Jones, head of plant science, told Reuters. "We don't expect more than three companies will remain in this business in about 10 years time," he added. While use of genetically modified crops is now well-established, so-called bio-pharming or "red" biotech, which uses plants to generate therapeutic proteins as drugs, is more controversial but potentially more lucrative. "We have to see how we go but we have high hopes," Jones said. A number of companies are currently looking at ways to make drugs in plants, with most attention focused on antibodies -- proteins produced by the body's immune system to fight disease. Monoclonal antibodies are a fast-growing source of new drugs. There are currently 11 antibody medicines on the market, generating sales of about $3 billion a year, and some analysts think this could rise to $20 billion by 2010. Syngenta will commit $118 million over seven years, while Diversa will get milestone payments and royalties on any products developed. The Swiss firm will increase its stake in the San Diego-based firm to 18 percent. Syngenta will relocate its plant genomics programmes, including pioneering rice work, from the Torrey Mesa Research Institute (TMRI) in La Jolla, California, taking a charge of around $30 million on the plant's closure. However, Syngenta sees cost savings of $200 million over the life of the deal as it trims its own in-house R&D budget. "But this is not a cost-cutting story," said Jones.
RIGHT STEP
"This is a step in the right direction," said Bank Leu analyst Ulrich Steiner. "Syngenta has to invest in it or lose its competitive advantage." Monsanto Co, the world's second-largest agrochemicals group, has been trying to increase its genomics revenues. Syngenta shares shed 0.2 percent at 82.70 francs, bettering weak Swiss stocks and European chemical rivals. "This could be a huge market but there is a question mark about how it will be accepted. Negative sentiment isn't going to go away in the next few months," said Steiner. Environmental groups have expressed concern that genetically modified plants could contaminate crops grown for human food. In Nebraska, ProdiGene Inc's genetically-modified corn contaminated a soybean field earlier this year. Syngenta would not be making any imminent announcements about further partnerships in the field, said Jones, but he held open the door for further ventures. "This is about getting more products quickly into Syngenta's portfolio in biotech and keeping at the cutting edge of the platform technologies that are so important for advancing all biotech, whether it is green or red," he said. "It is the fastest growing market in our industry. We have reported before that the crop protection business itself is (seeing) flat to very modest growth whereas we have seen spectacular growth in biotechnology products," he added. The deal is expected to be completed in April 2003 and is subject to regulatory approval and consent from Diversa shareholders. Diversa shareholders holding about 32 percent of the stock have already agreed to vote in favour of the deal.