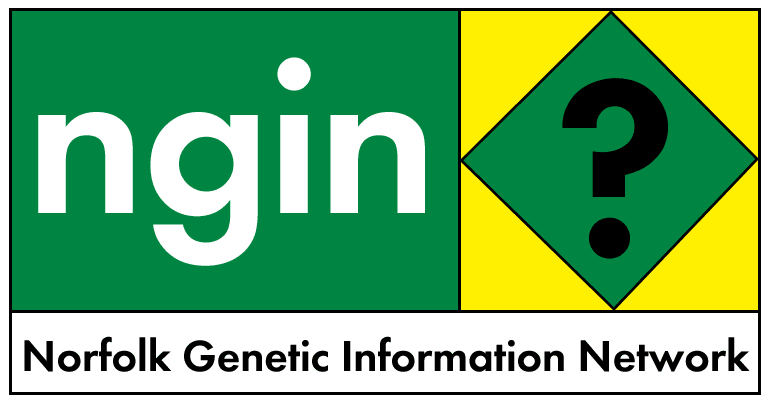 7 February 2002
PROFITS COME FIRST... AND OTHER NEWS
Many items shortened:
1. Profits come first, says Nestle chief
2. Oxfam criticise Swiss position on patents
3. Monsanto to seek overseas GMO approval
4. NZ: Xena's Genephobia
5. France's Bove gets jail
6. U.S. anti-biotech group targets Kraft Foods
7. Monsanto posts loss
8. US concerned about new Chinese biotech rules
9. US split on genetic crop benefits, risks
10.Brazil may fine farmers for illegal GM soy
75 percent of the soy exports from Rio Grande do Sul go to China: "If they stopped importing our soy we would be ruined." (from item 10)
***
1. Profits come first, says Nestle chief
The Times of India, TUESDAY, FEBRUARY 05, 2002
[note the juxtaposition here:
'Profits come first'
'Food security... a key task']
AFP NEW YORK:
Defying calls for greater business engagement in the world's social and environmental challenges, Swiss food giant Nestle chief executive Peter Brabeck-Letmathe delivered a blunt message here Monday: profits come first. "Basically we have one basic responsibility, which is really to create long term shareholder value," he said. His statement revealed a gaping divide in the business community after five days of earnest discussions at the World Economic Forum about the need to put a more caring face on global commercial activity. "I get the feeling that the business community is starting to lose the focus on its main responsibility and that means blurring and expanding our responsibilities into areas which not necessarily are ours," Brabeck-Letmathe said in a panel discussion.
...Food security was a key task, he said, with 800,000 people going hungry daily. "The solutions are at hand, there is new technology, very interesting technology, which if it is responsibly applied can solve this," Brabeck-Letmathe said. But the dispute over genetically modified organisms (GMOs) had been hijacked, he complained. "It has been taken over in a very clever way, a very intelligent way if you want, by certain NGOs and has been transformed into a purely emotional issue," the corporate chief said. "They have phrased a word which they call Frankenstein foods," he added. "If you go then around and ask people, 'Do you want to have Frankenstein foods?', ask yourself what the answer will be: certainly not yes ... unless you are a vampire."
Agriculture was the biggest problem in globalization, he said with the richest nations subsidising their farmers and closing their doors to poor countries' products.
Brazbeck-Letmathe said that European farmers are paid enough in subsidies per cow to fly each animal around the world first class.
***
2. Swiss position on patent protection criticised
SwissInfo, Swiss Radio International
One of the biggest British non-governmental organisations (NGO) has criticised Switzerland's support for international patent protection.
Oxfam introduced its campaign against patent protection during a conference on intellectual property at the World Social Forum (WSF) in Brazil. Last year, Switzerland and the United States expressed their support for international patent protection during the World Trade Organisation's ministerial meeting in Doha. "Switzerland and the US were the only two industrialised countries at the WTO meeting in Doha to refuse a law, which, in case of a state of emergency, would give a country the right to ignore patent protection laws and produce or introduce cheaper versions of a patent," Peter Niggli, head of a Swiss charity working-group told swissinfo. Developing countries Oxfam claims that developing countries are losing out on patent protection laws as these laws do not only protect intellectual property, which include patents, copyright and brand names, but also high prices.
by Hansjörg Bolliger, Porto Allegre
[Intellectual Property and the Knowledge Gap,
Oxfam Policy Paper
December 2001
http://www.oxfam.org.uk/policy/papers/knowledge/knowledge.html]
***
3. Monsanto to seek overseas GMO approval
By CHRISTOPHER BOWE
Financial Times (London) February 6, 2002
CHICAGO : Monsanto said yesterday it wanted to gain approvals this year in certain non-US markets for its genetically modified (GMO) seeds, to spur growth at the agro-science group. It reported improved fourth-quarter operating earnings yesterday, despite setbacks in Argentina and Brazil, but said that cost-cutting moves could only boost earnings growth so far. The company wants to gain approvals for GMO soyabean seed in Brazil, corn in the European Union and cotton in India. Specifically, it is seeking approval in Brazil for Roundup Ready soyabeans, which have been modified to work in tandem with its branded herbicide, Roundup Ready corn in the EU and a GMO cotton in India resistant to some insects. Hostility to GMO seeds has been fierce in some territories, such as Europe. However, Monsanto has become cautiously optimistic since the EU restarted its GMO food approval process after a three-year suspension. However, the company said the timing of any such approvals remained uncertain. Nevertheless, worldwide acreage of planted Monsanto GMO seeds continued to increase, with a 14 per cent jump to 118m acres last year.
GMO corn planting accounted for only about 5m acres planted in the US, with a possible 10m acres a maximum, said Hugh Grant, Monsanto chief operating officer. The company would like to break through that low ceiling due in part to farmers' worries about export markets and lack of overseas approval for the corn. "In the mid-term, European approval really becomes important to secure growth potential," Mr Grant said. Monsanto, spun off from drugs group Pharmacia which continues to own 85 per cent, foresees earnings - excluding one-off items - increasing 4-6 per cent this year from last time's Dollars 1.80 per share. In the fourth quarter, excluding charges and items, Monsanto had earnings of Dollars 21m, or 9 cents, compared with Dollars 3m, or 1 cent. Sales rose 4 per cent to Dollars 1.2bn, despite fewer herbicide sales to Latin America.
***
4. Xena's Genephobia
ASAP Earth Island Institute Earth Island Journal March 22, 2002 SECTION: No. 1, Vol. 17
NEW ZEALAND (AOTEAROA) -- Last September, a crowd of 10,000 marched down the main street of Auckland to Aotea Square in a bitter cold downpour to protest genetic engineering (GE). Outfitted with banners, costumes and hundreds of colorful umbrellas, the marchers called for making New Zealand a GE-Free country. It was the largest protest march in 20 years. "There was chanting and music ranging from drums, to bagpipes, to DJs with rock music," reports Meriel Watts, director of New Zealand's Soil and Health Association (SHA). "The mood was positive and happy -- we will win this struggle for our rights, our food, our environment."
While most activists insisted on no commercial releases of GE products and no field trials, indigenous Maori activists held to an even firmer line, arguing for an end to GE experiments in the labs, since GE research constitutes "tampering with life" and is spiritually and culturally unacceptable. With an election approaching and the government's coalition partner, the Alliance Party, openly opposed to commercial releases of GE crops, Prime Minister Helen Clarke will find it hard to do anything but place a moratorium on such releases. Meanwhile, people have registered their farms and homes as "GE Free" and are campaigning to have entire towns and regions declared GE-Free. Film and TV stars such as Sam Neill and Lucy ("Xena the Warrior Princess") Lawless have taken strong public stands against GE. There has been a dramatic increase in support for organic farming and thousands of citizens have joined SHA's call for Aotearoa to be "totally organic" by 2020.
***
5. France's Bove gets jail for McDonald's attack
PARIS, Feb 6 (Reuters) - France's highest court upheld on Wednesday a three-month jail sentence for anti-globalisation activist Jose Bove over his ransacking of a McDonald's restaurant to protest U.S. trade barriers. The ruling announced by the court means the sheep farmer and left-wing campaigner has exhausted all means of appeal against his conviction for the 1999 assault on the site of a planned new fast-food outlet in the southern French town of Millau. Yet supporters of Bove, for many French a symbol of their proud food and farming traditions, think there is a chance he can avoid jail or get a reduced term because a lesser court still has to rule on how the sentence will be applied.
Bove's appeal has rested on the political argument that the attack he led with a group of other activists was "legal and necessary" in response to punitive U.S. taxes on Roquefort cheese and other European farm goods. He was not in court. He is also fighting against a separate six-month jail term handed down last December for hacking down genetically modified rice plants in a 1999 raid on a research centre. A decision on that is not expected before the end of the year. REUTERS
***
6. U.S. anti-biotech group targets Kraft Foods
By Deborah Cohen CHICAGO, Feb 5
(Reuters) - No. 1 U.S. food maker Kraft Foods Inc., whose brands include Oscar Mayer meats and Philadelphia cream cheese, is once again the target of a green group leading the charge against the use of genetically altered ingredients in commercial foods. The Washington-based group, Genetically Engineered Food Alert, was responsible for research that led to Kraft's 2000 recall of taco shells containing StarLink, a genetically altered corn approved for animals but not humans. Other companies later recalled products that also contained the corn variety. The group, whose backers include green groups Friends of the Earth and the Center for Food Safety, plans on Wednesday to unveil findings from research on a range of Kraft products it tested for genetically altered corn and soy, a group representative said. She declined to say whether the research uncovered unauthorized ingredients in the foods. Genetically Engineered Food Alert wants Kraft to cease using genetically modified ingredients such as corn and soybeans until there has been further testing. Kraft said its foods contain only government approved ingredients. "The FDA (Food and Drug Administration), the American Medical Association and the World Health Organization have all looked closely at biotech ingredients and concluded that they're safe," said Kraft spokesman Michael Mudd. "If we believed there is any risk to those ingredients, you can be sure they wouldn't be in our products," he added.
LABELING NOT REQUIRED
Many genetically modified ingredients, including some soybeans and corn, are approved for use in consumer food products, and the federal government does not require their labeling. Farm groups say bioengineered crops require fewer pesticides and produce better yields.
Critics, however, say not enough is known about the long-term effects of gene-spliced foods on human health and the environment. "I think really the major issue here is that most of the American public does not realize they're eating genetically engineered food ingredients," said Matt Rand, a spokesman for Genetically Engineered Food Alert.
"This campaign ... is really going to pressure Kraft to remove their genetically engineered ingredients until they're proven safe." The campaign against Kraft, dubbed "Genetically Krafted Foods: Not in My Kitchen," will include events at 170 cities, including Chicago, Washington, New York, Los Angeles and Boston. In September 2000, the group unveiled research that led to a national recall of Kraft's Taco Bell taco shells that had been manufactured with StarLink corn, a genetically altered variety made by Aventis SA <AVEP.PA>. The research led to a government investigation. "That was a clear instance of an ingredient that was not confirmed for use," said Kraft's Mudd. "Once we confirmed it was present in the product, we immediately recalled it." StarLink corn is engineered to produce the pesticide Bacillus thuringiensis, which protects growing plants from the destructive European corn borer. Prior to the StarLink incident, Genetically Engineered Food Alert and its members had pressured big food makers to cease using genetically modified ingredients. In July 2000, they called on Campbell Soup Co. <CPB.N> to stop using gene-spliced ingredients in its soups, breads, juices and other products. At that time, the group vowed to target other major food makers. Camden, New Jersey-based Campbell, the world's biggest soup maker, launched the first genetically modified food, the Flavr Savr tomato, which was engineered for a longer shelf life than ordinary tomatoes. REUTERS
***
7. Monsanto posts loss on restructuring charges
NEW YORK, Feb 5 (Reuters) - Monsanto Co., maker of the world's top-selling herbicide, on Tuesday reported a $104 million fourth-quarter loss as it paid for restructuring costs and prepared for its full spinoff from Pharmacia Corp. as a biotechnology company. The St. Louis, Missouri-based company's loss of $104 million, or 40 cents a share, included some $132 million of pretax charges for restructuring and other special items. Monsanto, which was acquired by Pharmacia in March 2000 but partially sold off just six months later, reported a loss of $52 million, or 20 cents a share, in the same period a year earlier.
***
8. US concerned about trade impact of new Chinese biotech rules
Agence France Presse February 6, 2002
BEIJING, Feb 6 BODY: The US government is concerned new Chinese regulations on agricultural biotechnology could have an impact on the country's farm exports to China, US officials said Wednesday. A US delegation is currently in China for talks on the regulations, which will introduce a system on granting safety certificates for genetically modified agricultural products. "We, of course, are particularly concerned about any unnecessary effect that these regulations could have on agricultural trade to China," a member of the delegation said at a briefing in Beijing. The US delegation said one special worry was that the regulations would be implemented as soon as March 20, little more than two months after they were announced.
***
9. People split on genetic crop benefits, risks
United Press International February 5, 2002, Tuesday
The public is evenly split on whether foods made from genetically modified crops are a risk. The Pew Initiative on Food and Biotechnology has released a study finding that 38 percent of people in the United States believe that the benefits of genetically modified crops producing more plentiful and better-tasting foods outweigh any possible risks. Another 38 percent believed potential health risks from consuming such foods outweigh any benefits. Another 21 percent said the benefits and risks are about the same, with the remaining 3 percent saying they are not sure what to think. The survey was conducted by Zogby International, and was released this week as part of a Pew forum in San Francisco on the impact of genetic engineering on agriculture.
***
10. Brazil may fine farmers for illegal GM soy
Reuters via www.planetark.org
BRAZIL: February 7, 2002 SAO PAULO - Nine farmers in Brazil's South may face prosecution by the public prosecutor's office for the illegal planting and sale of genetically modified soybeans, the Agriculture Minister said this week. "The ministry, in response to accusations, sometimes sends officers to inspect farms," said Paulo Borges, the ministry's representative at Brazil's regulatory committee on biotechnology, the CTNBio. "Many tests turn out to be nothing, but recently we have had to turnover evidence to the public prosecutor's office," said Borges who added that material from nine farms in southern Brazil had tested positive for the presence of GM soy. Brazil is the last agricultural producer and exporter of its scale to forbid the sale of GM products...A soybean trader in Rio Grande do Sul, who wished to remain unnamed, said this may simply be a token gesture on the part of the government to strengthen its GM-free image on the international grain market. "It makes Brazil look tough on GM. Right now the market is watching China, a potentially big buyer of soy which should clarify its regulations on GM soon," the trader said. "Brazil does not want to have to prove that its exports are GM free, after all, GM is banned here."
Brazil's ban on GM should stand until at least 2003, despite government efforts to lift it sooner, say analysts and leaders in the farm industry. Soybeans are Brazil's No. 1 agricultural export money earner. About 75 percent of its yearly crop is shipped to Europe, where health conscious consumers have been the most resistant to GM. "But 75 percent of the soy exports from Rio Grande do Sul go to China," said the trader. "If they stopped importing our soy we would be ruined."
Story by Reese Ewing REUTERS NEWS SERVICE