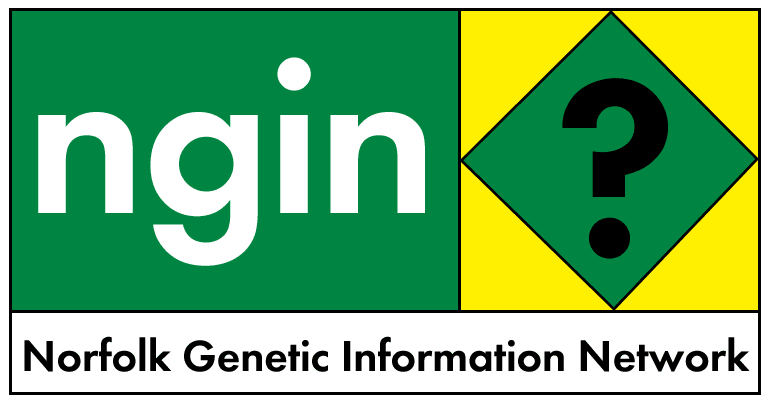 7 April 2002
BAYER/MONSANTO/DUPONT
The approval of Monsanto's Bt cotton in India and the prospects for approval of its RR soybeans in Brazil have given a psychological lift to an industry on its uppers. Monsanto's president and chief executive, Hendrik Verfaillie, has already been predicting earnings could rise in "double-digit percentages" starting in about 2004 but admits that will only happen if the public becomes more accepting of GE crops.
[http://www.biotech-info.net/seek_profits.html]
That's a huge 'if' that needs to be set against the backdrop of Monsanto's $1.71 billion debt. Only a few days after Verfaillie's expressions of hope, the company announced a further 5% contraction in its work force.
The sorry state of the industry is leading to an ever more desperate consolidation, as reflected in the Aventis Crop Science-Bayer deal, and a resolution to the costly Monsanto-DuPont cross-licensing dispute.
1. Bayer has to sell key assets to win regulatory approval
2. Monsanto Plans 5% Work-Force Reduction
3. Biotech dispute settled out of court by Monsanto and DuPont
***
1. Bayer to sell key assets to win regulatory approval
Financial Times; Apr 4, 2002, FRONT PAGE - COMPANIES & MARKETS:
Brussels set to approve Bayer-Aventis deal: Agreement on substantial disposals likely to secure clearance from antitrust authorities in weeks
By DAVID FIRN and FRANCESCO GUERRERA
http://globalarchive.ft.com/globalarchive/article.html?id=020404001383&query=bayer
Bayer's Euros 7.3bn (Pounds 4.5bn) acqui-sition of the agrochemicals unit of Aventis, its Franco-German rival, is expected to be approved by European antitrust authorities - but only after the companies agreed to substantial disposals.
People close to the case say the European Commission is set to clear the deal within weeks after five months of tough scrutiny that prompted Bayer to offer to dispose of important parts of the combined group with sales of more than Euros 150m.
The German company is understood to have agreed to sell the US and European rights to Fipronil, an Aventis insecticide considered by analysts as the jewel in the crown of the group's agrochemicals unit.
The disposals agreed with Brussels are also believed to include the rights to the anti-cockroach and anti-termite applications of an ingredient for some of Bayer's biggest selling insecticides.
Analysts believe that BASF, Bayer's German rival, which was outbid for Aventis Crop Science, is the front-runner to buy the products to be sold.
The extent of the disposals will surprise some industry experts because Manfred Schneider, Bayer's outgoing chairman, last year said the company might not have to sell assets to win regulatory approval.
The proposed sales will be a blow for Bayer but highlight its willingness to complete the acquisition of high-margin agrochemicals at a time of sluggish growth in its core pharmaceuticals business.
The Aventis deal - Bayer's biggest acquisition - will more than double the German company's agrochemicals sales to about Euros 8bn and lift it from sixth to second place in the global crop protection industry, just behind Syngenta, the Anglo-Swiss group.
Bayer's offer of disposals is believed to have convinced the Commission's competition department to clear the deal. The decision still needs to be discussed with an advisory committee of the European Union's 15 member states and the 20 commissioners. However, both the member states and the commissioners usually endorse the opinion of their competition experts.
US competition authorities are also scrutinising the deal. People close to the discussions said the two regulators had co-operated closely on the Bayer-Aventis deal - a sign that the US watchdogs could also clear the deal.
Bayer and the Commission declined to comment.
Fipronil is one of Aventis's newest and fastest growing products with total sales of Euros 302m last year, expected to grow to Euros 500m in the next few years.
Bayer is understood to have offered to divest the US and European crop protection rights to Fipronil, which account for about half of the insecticide's sales. The company will retain an option to license back the rights for Fipronil's crop protection uses outside Europe and the US and for non-agrochemicals uses. www.ft.com/bayer
Copyright: The Financial Times Limited 1995-2002
***
2. Monsanto Plans 5% Work-Force Reduction, Reiterates Earnings Outlook
Dow Jones, Updated: Thursday, April 4, 2002
http://www.connectotel.com/gmfood/dj040402.txt
NEW YORK -- Monsanto Co. (MON, news, msgs) said it is implementing a restructuring that will cost as much as $124 million and includes work-force reductions and consolidation of facilities this year.
The planned staff cuts would affect fewer than 700 people, or less than 5% of Monsanto's work force. The company had 14,600 employees as of the end of 2001, a company spokeswoman said.
In a statement issued ahead of an investor conference in New York on Thursday, the St. Louis-based crop-biotechnology company also said it expects earnings per share, excluding items, to continue to grow in the single-digit percentages for the next two years while regulatory approvals for its biotech products work their way through the system. Growth will accelerate after that, the company said.
Chief Financial Officer Terry Crews repeated the company's projection, first made in February, for earnings per share growth of 4% to 6% in 2002 and 4% to 9% in 2003, excluding charges and the effect of new accounting rules, beginning with 2002 results.
After that, growth is expected to accelerate in 2004 and beyond as Monsanto receives additional regulatory approvals for biotech products and expands use of its current biotech products in new markets, Mr. Crews said.
A survey of analysts by by Thomson Financial/First Call, which also excludes items, calls for the company to earn $2.03 a share in 2002 and $2.25 a share in 2003. Monsanto reported earnings of $1.80 a share in 2001.
Mr. Crews said the company had free cash flow of $183 million in 2001 and plans to more than double that in 2002 and increase it by an additional 10% to 30% in 2003.
"The strategy we're implementing also prepares us for double-digit earnings growth in the medium to long term as we realize global expansion of current and future products," Hendrik Verfaillie, president and chief executive, said in a statement. "In the interim, the company will fine-tune its organizational structure, including the rationalization of some facilities and a small reduction in staff."
Monsanto is developing bioengineered seeds and pesticide products in competition with market rivals such as DuPont Co. (DD, news, msgs).
Just this week, Monsanto and DuPont signed a cross-licensing agreement and agreed to dismiss all pending lawsuits, resolving a number of old patent disputes.
Speaking at the investors conference, Chief Operating Officer Hugh Grant said the percentage of revenue coming from Monsanto's seeds and genomics business will increase. That business accounted for 31% of revenue in 2001 but is expected to increase to 55% in 2007, he said.
The amount of crop acreage that has genetically modified seeds continues to grow, Chief Executive Hendrik Verfaillie said. That acreage was 130 million last year, compared with 109 million in 2000. That amount was just four million acres in 1996. Mr. Verfaillie attributed the increased acreage to biotechnology decreasing farmers' costs while increasing yields.
Monsanto spent $560 million on research and development last year, Chief Technology Officer Robb Fraley said. Of the research-and-development spending, 83% went to biotechnology and seeds, and 17% went to the agricultural/chemical business, Mr. Verfaillie said.
Monsanto is keeping an eye on five regulatory approvals, Mr. Verfaillie said. One of those is getting approval for planting Roundup Ready soybeans in Brazil, where Monsanto is waiting for two appeal judges to decide if that can be done. The lead judge already has given his approval. The company expects a decision soon, with the goal of planting Roundup Ready soybeans in Brazil in October, Mr. Verfaillie said.
If that approval comes, it would open up the Latin American market for Roundup Ready corn, Mr. Verfaillie said. It also would put added pressure on European and other countries to approve biotechnology, he said.
Monsanto is 85%-owned by drug maker Pharmacia Corp. (PHA, news, msgs) of Peapack, N.J., which plans to spin off the stake in the fourth quarter.
-- Desiree J. Hanford of Dow Jones Newswires contributed to this article. Copyright 2002 Dow Jones & Company, Inc.
***
3. USA: Biotech dispute settled out of court by Monsanto and DuPont
03 Apr 2002
Source: just-food.com editorial team
http://just-food.com/news_detail.asp?art=48728&app=1
Biotech giants Monsanto and DuPont signed a deal yesterday [Tuesday] to put to rest the long-standing 11 lawsuits between them over GM seeds.
The bitter dispute started in the early 1990s, early days for the biotech industry, when DuPont's subsidiary Pioneer Hi-Bred International, the largest seed company in the world, first used the genes produced by Monsanto to develop Roundup Ready soybeans and insect-resistant corn.
Monsanto, a newcomer with its yet unproven GM crops, needed to interest Pioneer in order to get its genes into the most popular varieties of corn and soybeans. With this in mind, the company allowed Pioneer access to the genes in return for small payments and no royalties.
When the GM crops proved popular, this policy proved problematic for Monsanto, and sparked a long running battle for payment of royalties.
The out of court settlement made yesterday will allow Pioneer to keep selling Roundup Ready soybeans, but from now on it will have to pay a royalty to Monsanto for access to certain genes and technology.
Pioneer meanwhile will gain licenses in exchange for the royalties, to give the company market access for Roundup Ready corn (put on sale by Monsanto) and another corn both companies are developing, which is resistant to rootworm.
Howard L. Minigh, a group VP for agriculture and nutrition at DuPont, told the New York Times that the deal proved how "'intellectual property disputes in our industry can be resolved by ways other than long, drawn-out legal processes".

The financial details of the settlement have not been disclosed, but company executives did reveal that no payments would be made for past damages.