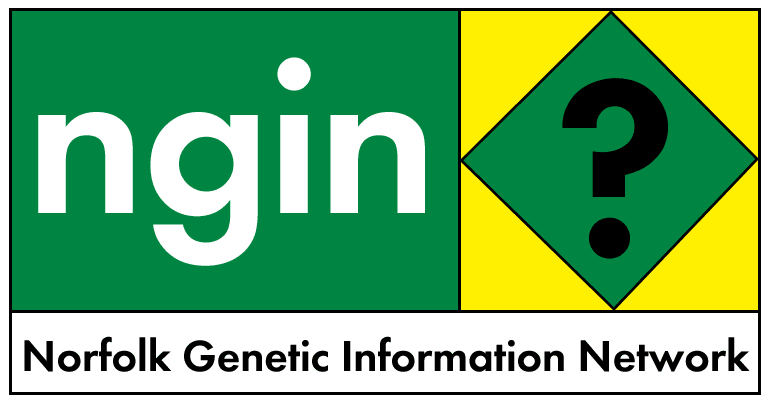 7 April 2002
GREENPEACE STOPS US SHIPMENT OF MAIZE TO MEXICO TO ELIMINATE SOURCE OF GENETIC CONTAMINATION
Mexico City, 6th April, 2002- Greenpeace swimmers today blocked the harbour entrance of the port of Veracruz, Mexico, to stop the ship "Sea Crown" transporting 40 000 tonnes of genetically engineered (GE) maize from the United States.
Greenpeace repeated its call for a ban on all US GE maize imports as they are the most likely source of the genetic contamination discovered over six months ago in a country that is the world's most important centre of origin and diversity for maize.
In September, the Mexican Government confirmed that indigenous Mexican maize varieties in 15 out of 22 communities tested in the states of Oaxaca and Puebla are affected by genetic pollution of GE traits. The scope of contamination was later documented in a peer-reviewed article by Drs. Ignacio Chapela and David Quist of the University of California at Berkeley, which was published in Nature magazine. The latest information from a government source indicates even higher levels of contamination than originally feared - up to 20-60% in four communities tested.
"The Mexican government has known about the contamination now for over half a year but still fails to act to prevent further contamination by banning the US GE maize imports, let alone remedy the current situation or hold anyone responsible. In light of this failure, Greenpeace has taken action to seal off the source of this genetic contamination," said Hector Magallon, Genetic Engineering Campaigner for Greenpeace Mexico.
This is the first case of genetic contamination of a centre of diversity for one of the world's most important food crops. There are over 300 local and wild varieties of Mexican maize, which are in jeopardy in the face of this contamination. This pollution not only affects Mexico but puts the world's food security at risk since farmers around the world rely on these genetic resources to create new varieties adapted to changing environmental conditions.
The gravity of the situation also moved more than 80 scientists and plant breeders from different countries to call on world governments "to employ all means possible to prevent the contamination of Mexican maize and its wild relatives by genetically engineered corn varieties."
"We hold Monsanto, Aventis and Syngenta responsible for this outbreak of genetic pollution. These companies produced GE maize in the first place without caring about the harm their products may cause nor taking precaution to prevent living contamination from spreading to the environment. These companies are liable for any damage whether that be the possible loss of biodiversity, farmers' markets or Mexican exports," added Magallón.
Greenpeace, along with 40 Mexican groups, have proposed an emergency plan, which calls for the Mexican Government to stop importing GE maize into Mexico, undertake a rapid assessment of the scope and magnitude of the contamination, develop and implement a national decontamination plan, and file a legal action on behalf of the affected communities against Monsanto, Syngenta and Aventis, responsible for the production of GE maize.
For more information contact: In Mexico, Hector Magallon, Genetic Engineering Campaigner, Mob: + 52 55 21 86 08 96; Liza Covantes, GE Campaigner, Mob: +52 55 59 40 60 35; Cecilia Navarro, Greenpeace Mexico Press Officer, Mob: +52 55
59 40 60 33;
In the USA, Dr. Doreen Stabinsky, Mob: +1-202-285-7398;
Greenpeace International Press Office, Teresa Merilainen, Tel:
+31205236637;
Photos available from Greenpeace International Picture Desk, John Novis,
Tel: +31205249580 or Mob: +31653819121;
Video available from GPI Video Desk, Mim Lowe, Mob: +31 6535 04721
Notes to the editors:
(1) Greenpeace and several other environmental organisations have warned the Mexican Government of the high probability of contamination from the imports since 1999. Because of the high risk GE maize poses to local varieties and wild relatives, Mexico has prohibited field trials and commercial planting; however, each year approximately 6 million tonnes of maize for food and feed are still imported from the United States, at least 25% of which is GE.
***
"The whole debate in Nature is an obfuscation of the real issue... Whatever the status of the various studies, the reality is that a Centre of Crop Genetic Diversity has been contaminated and no one is doing anything about it." - Hope Shand of ETC group
"Quist and Chapela have subsequently presented data that further supports the presence of transgenes in maize landraces - a point that has not been disputed." - CS Prakash's AgBioWorld
[http://www.agbioworld.org/biotech_info/articles/mexmaizeresource.html]
http://www.nytimes.com/2002/04/05/science/05CORN.html
"We certainly stand by our original, main statement and I have yet to see anyone challenge it legitimately." - Ignacio Chapela, co-author of the study with David Quist
[FIGHT RAGES OVER BIOENGINEERED CORN, Associated Press, April 4, 2002]
"I think we are on the verge of missing the point. It doesn't really matter much in the long term whether Quist and Chapela screwed up... A more important point is that transgenes are likely to show up there eventually. As long as viable seed is moving across the border..." - Posted to AgBioView by subscriber, Bob MacGregor
Subject: Re: AGBIOVIEW: Joint statement from Scientists?
"I'd be shocked if they didn't find it there." - Dr. Michael Freeling, co-author of one of the criticisms of Quist and Chapela'a Mexican corn study of Mexican corn,
http://www.nytimes.com/2002/04/05/science/05CORN.html
"I think at some point soon, someone will come up with good scientific evidence that it is growing all over the country." - Nick Kaplinsky, co-author of one of the criticisms of Quist and Chapela'a Mexican corn study
[http://www.washingtonpost.com/wp-dyn/articles/A58267-2002Apr3.html]