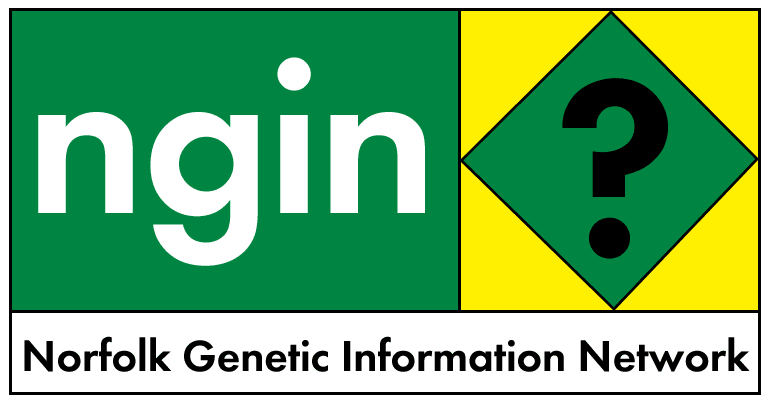 7 November 2001
WTO, VENEMAN AND US-LED GENOCIDE
The United States is within a week or two of quite visibly committing a crime so much larger as to obliterate the world's memory of September 11 (from item 3)
At a time when globalisation and trade liberalisation forced by WTO and the World Bank are pushing thousands of people to starvation and thousands of farmers to suicide, the WTO draft texts are committed to continue the genocide... WTO rules are not just about global trade. They determine whether millions will live or die. (from item 5)
Disparate items or a single strand?
1. Food First's daily updates from Doha
2. Veneman pushes biotech/excerpt from Veneman's speech
3. US-led genocide will obliterate Sept. 11
4. WTO out of Food and Agriculture
5. 'India will be bulldozed during the WTO talks'
***
1. Food First's daily updates from Doha
from <amittal@foodfirst.org>
Food First will provide daily updates from Doha, voicing opposition of the small family farmers and working poor around the world to the economic policies of the WTO.
Daily Doha Updates from Anuradha Mittal,Co Director of Food First:
http://www.foodfirst.org/progs/global/trade/wto2001/updates.html
General Information on the WTO meeting in Doha:
http://www.foodfirst.org/progs/global/trade/wto2001
Calendar of Action Events in the US and Worldwide:
http://www.foodfirst.org/progs/global/trade/wto2001/events.html
***
2. Veneman pushes biotech/excerpt from Veneman's speech
United Press International November 6, 2001
U.S. urges biotechnology as part of cure for world hunger [shortened]
Further development of biotechnology is an important means of fighting world hunger and poverty, Agriculture Secretary Ann Veneman said Monday. Veneman told those attending the U.N. food conference in Rome the United States remains committed to helping end malnutrition and poverty. Biotechnology is a means of ending those problems, even though some nations of the world object because of uncertainties about how stable such food products are.
Excerpt from Veneman's speech:
A new round of trade liberalization talks, which we hope to launch next week in Doha, will help to put all countries on an equal footing with respect to food security.
As we have in years past, the United States is taking an active role in Afghanistan by providing humanitarian relief to the many people fleeing the suppression and impoverished economy of the Taliban regime. President Bush has made it extremely clear that the United States is not at war with the people of Afghanistan. We are one of the largest providers of food aid to that region. We are at war with those who harbor and support terrorism. And we must continue to provide strong leadership to these regions and provide humanitarian assistance to those people who are suffering.
***
3. US-led genocide will obliterate Sept. 11
http://www.commondreams.org/views01/1106-10.htm
Does anybody understand what the United States is on the verge of doing?
Geov Parrish
Experienced, respected food aid organizations warn that even before the bombing of Afghanistan began on October 7, some 7,500,000 Afghans were -- through a gut-wrenching combination of poverty, drought, war, dislocation, and repression --
http://www.observer.co.uk/afghanistan/story/0,1501,577996,00.html
at risk of starving to death this winter. When the bombing began, almost all delivery of food from the outside world stopped. Now, roads and bridges are destroyed, millions more people are dislocated, and the snow is steadily approaching from higher elevations and from the north.
For weeks, aid organizations, along with voices from throughout the region, have been begging the United States to call off its bombing campaign, at least for long enough so that aid agencies can conduct the massive transfer of food into and throughout Afghanistan that is necessary to prevent death on a scale the world has not seen in a long, long time.
Seven and a half million people at risk of dying in a matter of months. That's three times the number of people Pol Pot took years to kill. Thirty-five times the number that died in Hiroshima and Nagasaki, combined. If 5,000 died on September 11, we're talking the equivalent number of deaths to ten World Trade Centers, every day, for 150 days. Slow, painful deaths. Entirely avoidable deaths. Deaths whose sole cause is not the United States, but most of which can still be prevented -- except that the United States is refusing to allow them to be prevented.
It repulses me to say this, but I suspect a lot of Americans don't care. They'd rather see the United States "get" Osama bin Laden (though there's no actual evidence that we're any closer to that today than we were two months ago, and probably the task is harder as he becomes more popular and protected).
An apocalypse of this scale is simply unimaginable to most of us: no food, in a country with no roads left, no vehicles, displaced people, lost relatives, where the winters are too cold to walk or ride a donkey even to an adjoining village where there might be food. It's a long way from driving to the nearest Safeway or drive-thru lane when you're hungry. But a lot of people in this country do not care that a staggering number of innocent people are on the verge of being condemned to death, or that most of the world will blame the United States, correctly.
We should care. If the object of this war was to thwart terrorism -- to bring existing terrorists to justice, and to isolate them politically and culturally so that others won't throw in their lot -- in less than a month, the United States already has perpetrated one of the most abject failures in military history.
It still does not know where any of Al-Qaeda's leadership even is. It is on the verge of succeeding in its goal of creating a unified Afghanistan government -- unfortunately, Afghans are uniting behind the Taliban, as warlord after warlord sets aside long-standing differences to stand shoulder to shoulder to fight the American invaders. Tens of thousands more young Muslim men are lining up to cross the borders into Afghanistan to join them. The ones that survive the experience will carry a lifetime of hate: living, breathing proof that within a month, America bombed a country but lost its war in spectacular fashion.
That's today. What will happen if millions of Afghans die this winter? How much future terrorism will the dunderheads of the Bush Administration have inspired then? If several million Islamic sisters and brothers starve to death, innocent civilians trapped between winter and the rage of America, how many of Islam's 1.2 billion adherents -- or the five billion other people on earth -- are going to take George Bush's proclamations about eradicating "terrorists" and "evildoers" to heart, and label him, and us, as the prime examples?
In less than two months, the United States government has gone from the moral high ground of being victimized by one of the most heinous crimes in world history, to being within a week or two of quite visibly committing a crime so much larger as to obliterate the world's memory of September 11.
Remarkably, almost nobody in the United States seems to have either noticed, understood, or cared. While even progressives wring their hands over the ambiguity of a war fought under the auspices of America's legitimate right to defend itself, a situation is unfolding in which there is absolutely no moral ambiguity at all, and for which many people will want to hold each of us as accountable as the world held post-war Germans. Where were you? What did you say? How could you allow this to happen? Or, a more likely reaction in the Islamic world: Why should millions of you not die as well? America will have set out to isolate one man, and instead killed millions and isolated itself. And much of the world will not rest until we are brought to our knees.
Seven and a half million people. The snowline is creeping down the mountainsides. The food is almost gone. The infrastructure is in shambles.
There will be no "independent verification" of the body count. There wasn't in the Holocaust or Rwanda or Cambodia, either. The judgment of the world did not need one. The clock is ticking. Where were you?

Geov Parrish is a Seattle-based columnist and reporter for Seattle Weekly, In These Times and Eat the State! He writes the weekdaily Straight Shot for Working For Change.
***
4. COASAD - Collectif Stratégies Alimentaires - ETCgroup - Focus on the Global South - Foodfirst Institute - Friends of the Earth - GRAIN - IATP - IBON - Public Citizen - Via Campesina
Press release 6 November 2001
WTO out of Food and Agriculture

Today an international coalition of NGOs and movements from the North and the South launch a new campaign. The undersigned are demanding that governments remove agriculture and food from the WTO and establish an alternative international framework for the sustainable production and trade in food and agriculture. The organisations are also calling for a cessation of any further trade liberalisation negotiations in the WTO and for a review of existing trade rules and agreements.
The organisations hope to gain broad support for this proposal and ask other organisations to sign up to the proposal and put it forward to national governments and the international institutions.
The undersigned organisations are part of the coalition "Our world is not for sale: WTO sink or shrink" and have developed a specific proposal concerning agriculture and trade defining the concept of peoples' food sovereignty - the right of peoples to define their own agriculture and food policies.
Peoples' food sovereignty is a call to governments to adopt policies that promote sustainable, family-farm based production rather than industry-led, high-input and export oriented production. This entails adequate prices for all farmers, supply- management, abolishment of all forms of export support, and the regulation of imports to protect domestic food production. All food products should comply with high environmental, social and health quality standards. This includes a ban on GMOs and food irradiation. Peoples' food sovereignty also includes equitable access to land, seeds, water and other productive resources as well as a prohibition on patenting of life.
The WTO has shown again more in the run up to the Doha-ministerial meeting that it is an entirely inappropriate institution to address issues of agriculture and food. The undersigned do not believe, and this has been confirmed by the undemocratic character of preparations leading up to the Doha Ministerial, that the WTO will engage in profound reform.
We affirm the demands made in other civil society statements such as Our World is Not for Sale: WTO-Shrink or Sink, and Stop the GATS Attack Now. We urge governments to immediately take the following steps:
1. Cease negotiations to initiate a new round of trade liberalisation and halt discussions to bring 'new issues' into the WTO.
2. Initiate measures to remove food and agriculture from under the control of the WTO through the dismantling of the AoA, and through the removal or amendment of relevant clauses in other WTO agreements.
3. Initiate discussions on an alternative international framework on the sustainable production and trade of food and agricultural goods. This alternative framework should include:
** A reformed and strengthened United Nations (UN), which is committed to protecting the fundamental rights of all peoples, and being the appropriate forum to develop and negotiate rules for sustainable production and fair trade;
** An independent dispute settlement mechanism integrated within an international Court of Justice, especially to prevent dumping.
** A World Commission on Sustainable Agriculture and Food Sovereignty should be established. One of the first tasks of the Commission would be a comprehensive assessment of the impacts of trade liberalisation on food sovereignty and security, and develop proposals for change;
** An international, legally binding Treaty that defines the rights of peasants and small producers to the assets, resources and legal protections they need to be able to exercise their right to produce; such a treaty could be framed within the UN Human Rights framework, and linked to already existing relevant UN conventions.
** An International Convention that replaces the current Agreement on Agriculture (AoA) and relevant clauses from other WTO agreements. The Convention would implement within an international policy framework, the concept of food sovereignty and the basic human rights of all peoples to safe and healthy food, decent and full rural employment, labour rights and protection, and a healthy, rich and diverse natural environment and incorporate rules on the production and trade of food and agriculture commodities.
These proposals are a clear sign of the determination that unites social movements and other civil society actors world-wide in their struggle to democratise international policies, and to work towards institutions that are capable of embracing and defending sustainable approaches to food and agriculture.
We call upon all organisations and movements to sign on to the statement and to send this proposal to their national governments. You can surf to
www.peoplesfoodsovereignty.org
for the full text of the statement "Priority to Peoples' Food Sovereignty - WTO out of Food and Agriculture". Here your organisation also can sign up to the statement.
Contact persons:
COASAD
Christine Andela Tel: +237-96 32 58, Fax: +237 22 86 55 Email: andelac@yahoo.com
Collectif Stratégies Alimentaires
Marek Poznanski Tel. + 32-2-412 06 61 / Fax: + 32-2-412 06 66, Email: csa@csa-be.org
ETCgroup (formerly RAFI)
Sylvia Ribeiro Tel: +1-204-453-5259, Fax: +1-204-284-7871, Email: etc@etcgroup.org
Focus on the Global South
Shalmali Guttal Telephone: +66-2- 218 7363-5, Email: s.guttl@focusweb.org
Foodfirst/Institute for Food and Development Policy
Peter Rosset tel: +1-510-654-4400 x224, fax: +1-253-295-5257 Email: rosset@foodfirst.org
Friends of the Earth
Alberto Villarreal (Latin America,Caribbean): Tel/fax: +5982-902 2355 or
+5982-908 2730, Email: comerc@redes.org.uy
Tim Rice (England, Wales and Northern Ireland): Tel. + 44 20 7566 1603
Email: timr@foe.co.uk
GRAIN
Henk Hobbelink: Tel: +34-93-301 1381 Fax: +34-93-301- 1627 Email: grain@grain.org
IATP- Institute for Agriculture and Trade Policy
Mark Ritchie tel: +1- 612- 870 3454 Email: mritchie@iatp.org
IBON Foundation Inc.
Rosario Bella Guzman,Antonio Tujan Jr. tel +63-27142737,fax +63-27160108
Email: atujan@ibon.org
Public Citizen's Energy and Environment Program
Wenonah Hauter: phone +1-202-454-5150 email: whauter@citizen.org
Via Campesina
Paul Nicholson (CPE): Phone/Fax: +34-9-46 252641, Email: pnicholson@ehne.org
Dena Hoff (NFFC): Phone +1-406 687-3645, Email: dena@midrivers.com
Arne Vinje (NBS) : Phone +47-2242-4600 Email: post@smabrukarlaget.no
Rafael Mariano (KMP) : kmp@quickweb.com.ph
Micheal Hart (SFFA):Tel.+44-1276 843647, Fax +44-1276 843630
Email: michael@mhart.fsbusiness.co.uk
***
5. 'India will be bulldozed during the WTO talks'
DECCAN CHRONICLE, Sunday November 4, 2001
http://www.deccanchronicleonline.com/features/interview/default.shtml
After Union Commerce and Industry Minister Murasoli Maran threatened to walk out of the World Trade Organisation, in view of the draft ministerial declaration that included "new issues" for the Doha round of negotiations, India's leading anti-globalisation activist, Dr Vandana Shiva, said:
"Maran is now talking tough on WTO because of the 'political orthopaedic surgery' being performed on the government by movements like ours."
Diagnosing the Centre's strategy on WTO as a case of "severe spinelessness", Dr Shiva says the Doha debate would only result in the developing world being arm-twisted to sign on dotted lines thanks to hardselling of America's Black Tuesday.
Excerpts from an interview:
What role is India going to play at the multilateral trade talks in Doha?
India will be bulldozed during the talks and pushed into the new round.
The trouble with this government, like all other governments, is that it feels it's still ruling the nation on behalf of the British. There is no transparency on the government's part to tell people about the strategy (or the lack of it) being adopted at Doha. I do not understand what is so secretive about how India would tackle the pressure at the negotiating table. After all, people's mandate counts in developing an overall strategy.
Where is WTO 2001 headed?
At Doha, the debate will be reduced to Robert Zoellick, Pascal Lamy and the WTO secretariat arm-twisting developing economies to sign on dotted lines by hardselling America's Black Tuesday tragedy. The total negotiations will see the United States and the European Union offering the usual 'carrot and stick' treatment to the developing world. The first instance of the 'carrot phenomenon' comes in the form of the World Bank calling for a 'new development' round at Doha. The 'stick effect' will soon follow with the glamorously positioned 'barrier-free trade', so that low-income nations pay through their noses to be a part of the new trade order.
The government denies that any sympathy wave will work in the US' interest. It says, international trade is a matter of grave concern to all nations and no psychological trap can work. The WTO is a platform of doublespeak, so the government is fully aware of the impending dangers that loom large. The body is today a dictatorship system and at this round, global terrorism will hijack key economic issues. Why is terrorism growing? Because you shut down all options of choice for the poor and kill an economic democracy.
The World Bank has advocated the phased implementation of Trade-related Intellectual Property Rights (Trips) by developing nations. How does India stand to gain from this?
Trips was presented as a passport to generic drugs by the World Bank and WTO. An immediate review of Trips is required. The picture is much clearer now... today, the US is paranoid about Anthrax and therefore, it wants to look for a cure in the bio-reserves of the developing world. India stands to lose from this.
Firstly, because by putting a cap on bio-piracy, they are assuring that you have no right over your indigenous medicines. Bio-piracy is criminal, but for God's sake, do not glamourise it under Trips. Secondly, your bio-safety is under serious threat and additionally you make $20 billion in technology-related payments and also foot the expenses for local enforcement. Today, you buy genetically-modified crop from a multinational and then when you realise the crop is causing cancer in your fields, you burn them.
In the built-in review of Trips in the WTO, what have developing nations called for?
In the built-in review of Trips in the WTO, people and governments have been calling for reform of trips to stop bio-piracy, to exclude the patenting of life forms, or to ensure that nations can use measures such as compulsory licencing to ensure availability and access to affordable medicines and seeds.
Instead of reforming Trips to protect the rights of people, the draft decision on implementation is pushing for the implementation of the Trips agreement. India has also been negotiating for an enlargement of the geographical indicators, beyond wines and spirits, to cover products like Darjeeling tea and Basmati rice. However, the draft ministerial declaration has the predictable reference to an agreement to 'examine' and not 'negotiate'.
As regards agriculture, how does India present its case to the trade forum? India needs to go to WTO as the world's biggest agro economy, not as a beggar nation. Our bottomline should be food security, interest of small scale farmers and bringing back quantitative restrictions on agro-imports.
What happened to India's suggestion of a food security box in the review of the agreement on agriculture?
During the review of the agreement on agriculture, India and other developing economies had asked for a food security box. Instead of making a commitment in trade rules to uphold policies and measures for food and livelihood security, the draft merely has the General Council urging members to exercise restraint in challenging measures notified under the green box by developing nations to promote rural development and adequately address food security concerns. At a time when globalisation and trade liberalisation forced by WTO and the World Bank are pushing thousands of people to starvation and thousands of farmers to suicide, the WTO draft texts are committed to continue the genocide.
You are going to Doha. What's the protest build-up line?
They have not allowed protests and demonstrations yet. After WTO failed in Seattle they moved it to Doha to shut out the noise so it is not our place for action. We'll be there to see what happens and act accordingly.
At Doha, we will witness whether democracy wins or loses. If democracy wins, the call from people worldwide to assess the impact of WTO and reform trade rules to ensure they do not violate people's rights to food, health and livelihoods will be heeded. If democracy fails, domestic economies and societies will disintegrate and survival itself will be threatened. WTO rules are not just about global trade. They determine whether millions will live or die.