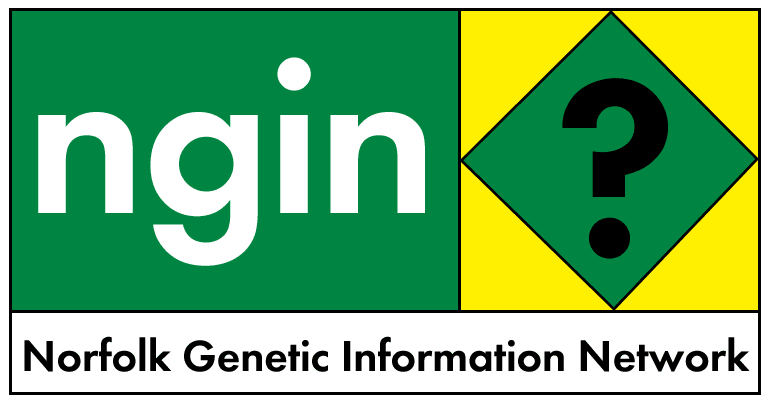 8 January 2003
MONSANTO PLANS TO TRANSFER TECHNOLOGY TO COTTON, INC.
1.Monsanto plans to transfer technology to Cotton, Inc.
2.Monsanto Canada asks Ottawa for permit to sell genetically modified wheat
3.Grower awaits possible $1.78 million damages in Monsanto case
***
1.Monsanto plans to transfer technology to Cotton, Inc.
Source: soyatech.com Date Posted: 1/7/2003
Delta Farm Press via NewsEdge Corporation : Monsanto has announced that it plans to transfer some of its new genetically-enhancing cotton technology to Cotton Incorporated, the company funded by American cotton growers and importers, to increase demand for and profitability of cotton.
The announcement of the transfer of six promoters for fiber genes reinforces Monsanto's Pledge commitment to growers and consumers and is expected to boost Cotton Incorporated's goal of enhancing the fiber quality of cotton, said Carl Casale, vice president and general manager for Monsanto's North American agricultural business.
"Monsanto admires Cotton Incorporated's commitment to enhance cotton on behalf of American producers and is pleased to assist them in this effort," said Casale. "Cotton already is a highly desirable fiber and we applaud their determination to further improve the fabric of our lives.
"We have been pleased and gratified that cotton growers have rapidly adopted cotton varieties containing our biotechnology traits for improved insect protection and weed control," he said. "Transferring these promoters to the U.S. cotton industry will help Cotton Incorporated, through its research programs, work on future generations of cotton for enhancements beyond agronomic traits.
"Through the use of these promoters and other technologies, future research will hold the potential to create unique U.S. cottons that can be differentiated in world export markets, while bringing added value to U.S. cotton producers," said Roy G. Cantrell, vice president, agricultural research, Cotton Incorporated.
The announcement underscores the company's commitment to growers, consumers and the ag industry, outlined in the Monsanto Pledge, said Casale. The Pledge is a series of commitments that describe the company's policies for the products developed through biotechnology -- including sharing knowledge and technology to improve agriculture and the environment.
"Cotton Incorporated is proud to be a recipient of this technology transfer from Monsanto. We both clearly recognize the undeveloped potential within the area of genetic engineering and through the implementation of these promoters into research, cotton's qualities and overall profitability for farmers will be improved," said J. Berrye Worsham, president and CEO of the Cary, N.C.-based Cotton Incorporated.
This is the fourth major commitment that Monsanto has made to a commodity organization in the past two years and serves as another example of the company's commitment to bolster innovation in the industry. The announcement builds upon prior support for soybean and corn producers.
In 2001 and 2002, Monsanto made three separate transfers of important genetic information to the checkoff funded Better Bean Initiative developed by the United Soybean Board. These announcements are expected to accelerate the development of soybeans with improved oils and more protein for consumers worldwide while improving the economic value for U.S. soybean farmers.
In November 2001, Monsanto's bioenergy team placed the first U.S. corporate order for the industry's first full-size pickup trucks that run on E85, a blend of 85 percent ethanol and 15 percent gasoline. Today, Monsanto field personnel are driving 100 General Motors E85 Chevrolet Silverado pick-ups. These vehicles will eventually account for the majority of Monsanto's fleet, and help build the market for E85 fuel derived from the U.S. corn crop.
Monsanto announced earlier this year that, as part of its bioenergy initiative, it is establishing a research team to identify high-yielding commercial corn hybrids for the ethanol industry. These hybrids are expected to improve ethanol yields per bushel and plant process efficiencies.
***
2.Monsanto Canada asks Ottawa for permit to sell genetically modified wheat
BOB WEBER
Canadian Press
Tuesday, January 07, 2003
http://www.canada.com/news/story.asp?id=4EDE8632-F887-4165-8B9D-5BF13646B064
(CP) - Monsanto Canada has asked the federal government for permission to release genetically modified wheat into the farm marketplace. If approved, the request would allow farmers to seed the pesticide-tolerant crop in their fields and feed it to their animals, potentially extending the controversy over bioengineered foods to Canada's largest agricultural export.
But a Monsanto spokeswoman said it will probably be years before the wheat, engineered to tolerate high doses of the company's pesticide Round Up, sees commercial use.
"While regulatory approval will certainly provide an important level of confidence across the wheat industry, it doesn't mean we're going to be ready to introduce the product," Trish Jordan said Tuesday.
The issue of genetically modified foods is an emotional one for farmers and consumers alike.
The move to genetically modified canola in Canada has cost the country its European market, where consumers are wary of its safety and environmental impacts. Some fear Canada's wheat customers would have the same reaction.
Monsanto has promised not to market the genetically modified wheat until a separate grain handling system has been devised to keep it separate from normal wheat, including a way of paying for it.
Researchers estimate it could cost farmers an extra $4 a tonne to keep the high-tech wheat separate from conventional wheat to satisfy customers like those in the European Union who refuse to buy genetically modified crops.
Monsanto has also said it will also not sell the product until the market accepts it, said Jordan.
"Why introduce a product nobody wants?" she said.
Farmers will have to be trained on how to use the seed without it spreading to adjoining fields. And the agriculture industry will have to come up with standards for acceptable levels of genetically modified wheat in shipments of the regular grain. "None of these are small tasks," she said.
Holly Penfound of the environmental group Greenpeace wonders why anyone should bother.
"There's no good reason to release this crop," she said from Toronto. "Nobody wants it except Monsanto."
Penfound says Monsanto's assurances about being able to keep its wheat separate from regular wheat are unconvincing.
Besides, it shouldn't be up to a multinational company to make a decision on such an important issue, she said.
Greenpeace has called on Agriculture Minister Lyle Vanclief to nip Monsanto's application in the bud.
Stephen Yarrow of the Canadian Food Inspection Agency confirmed his department received the application on Dec. 23.
Scientists there will now go over Monsanto's risk assessment, he said. They'll look at how easily the crop spreads, whether it has the potential to outcompete native species, if it's susceptible to or likely to spread plant diseases or if it will have an adverse effect on any animal species.
"What we're interested in mostly from an environmental safety standpoint," he said.
It will take at least a year for the agency to review Monsanto's work, he said.
© Copyright 2003 The Canadian Press
***
3.W. Tenn. grower awaits its fine in Monsanto case
By Richard Thompson
thompson@gomemphis.com
January 7, 2003
GoMemphis.com
http://www.gomemphis.com/mca/business/article/0,1426,MCA_440_1655672,00.html
In December, a federal jury returned two verdicts in favor of Monsanto Co. against a West Tennessee grower for breach of contract and patent infringement.
A final judgment on the amount of damages is being considered by U.S. Dist. Judge Rodney W. Sippel of the Eastern District of Missouri, Eastern Division, St. Louis, where the agriculture giant is based.
Kem Ralph and his farming partnership, Ralph Bros. Farms, a cotton and soybean grower in Shelby, Tipton and Haywood counties, may have to pay Monsanto $1.78 million in damages for breaching the company's grower license agreement or $803,000 for patent infringement.
Ralph's lawyer, James Robertson of Wise Carter Child & Caraway in Jackson, Miss., said his client has appealed an October 2001 judgment by Sippel against Ralph that led to the jury trial on damages. The verdicts, which might also include Monsanto's legal fees and court costs, "could drive these people into bankruptcy," Robertson said of the impact on his client.
The lawsuit began in 2000. In October 2001, Ralph was found guilty of saving, replanting and selling Roundup Ready soybean seeds and cotton seeds in 1999 and 2000. The seeds are genetically engineered to be resistant to Roundup so that only weeds, not the crops, die when exposed to the herbicide.
Replanting the patented seeds violates Monsanto's grower license agreement because growers are allowed to use the seeds for one commercial crop. Growers have to pay Monsanto for each use because of the patent, said Janice Armstrong, a Monsanto spokesman.
Robertson said the judge did not allow the defense to present all its evidence, including what it claims is proof that Ralph's signature was forged on the grower license agreement. Other farmers have made similar claims.
Since 1996, when Roundup Ready seeds were introduced, Monsanto has reached a settlement in a little more than 100 cases pitting the seeds' technology against the farmers' tradition of reusing seeds for crops, Armstrong said. In about 60 cases, a lawsuit was filed; only three, including Ralph's case, have gone to court, and Monsanto has never lost, he said.