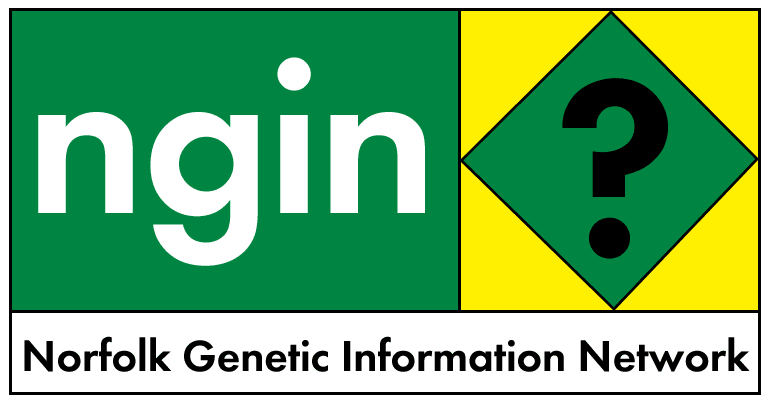 8 January 2003
GREAT GM DISASTERS OF 2002
from GAIA at <gaia@gaianet.org>
++++++++++++++++++++++++++
Dear Friends and Colleagues,
Looking back on 2002, and all of the events surrounding the issue of genetic engineering in agriculture, it becomes evident that many of our fears about the technology were shown to be valid. In disaster after disaster, and report after report, concerns held by GE-sceptics for many years, long dismissed by government and industry, were vindicated. And yet the US and UK governments in particular, plough on with their agenda.
In the past year, we have received much confirmation of our fears about GE crops from around the world:
Contamination of land races (Mexico);
Gene flow to the environment (DEFRA and European Environment Agency Reports)
Problems of co-existence with conventional crops (EU Commission Study)
Economic failure (Soil Association and USDA Reports)
Cycles of poverty (Argentina)
Failure of crops (India)
Unpredictable outcomes (Splitting soya stems, US)
Superweeds (Canada)
Glyphosate resistant weeds (Syngenta report)
Pests with increased resistance (China)
Contamination of food chain with biopharmaceutical crops (US)
Transfer of GE DNA to human gut bacteria (UK Food Standards Agency)
All of which begs the question: How many more predicted disasters must be fulfilled before genetic engineering is dropped from agriculture altogether?
Please forgive the long email - it's been a long year!
Best wishes,
Teresa
************************
1. Mexico's Vital Gene Reservoir Polluted By Modified Maize
News Release from the Guardian. Date: 19 April 2002
Paul Brown
http://www.guardian.co.uk/gmdebate/Story/0,2763,686955,00.html
2. GM Contamination- Government Experts Disagree
Press Release from Friends of the Earth UK. Date: 2 January 2002
http://www.foe.org.uk/pubsinfo/infoteam/pressrel/2003/20030102150652.html
3. GM crops pose risk to organic farms - EU scientists
News Release from Reuters (fwd by Genet). Date: 18 March 2002
Robin Pomeroy
http://www.gene.ch/genet.html
4. Secret EU Study Shows Genetically Engineered Crops Add High Costs for All farmers and Threaten Organic
Press Release from Greenpeace Europe. Date: 16 May 2002
http://www.greenpeace.org/~geneng/highlights/gmo/may16coexist_report.htm
5. GM Crops Are an Economic Disaster Shows New Report
Press Release from the Soil Association. Date: 17 September 2002
http://www.soilassociation.org/sa/saweb.nsf/librarytitles/GMO12092002.html
6. USDA Report Exposes GM Crop Economics Myth
Article from NLP Wessex. 22 August 2002
www.btinternet.com/~nlpwessex/Documents/usdagmeconomics.htm
7. Soya Soya everywhere.
Article from Corporate Watch. Date: 2 December 2002
8. Failure of Bt. Cotton in India
Press Release from Research Foundation for Science, Technology and Ecology (RFSTE).
Date: 26 September 2002
9. Monsanto's Modified Soya Beans are Cracking Up in the Heat
Magazine Article from the New Scientist. Date: 20 November 1999.
Andy Coughlan
http://www.organicconsumers.org/Monsanto/gmsoydefect.cfm
10. Genetically-Modified Superweeds "Not Uncommon"
Article from New Scientist. Date: 5 February 2002.
James Randerson
http://www.newscientist.com
11. Glyphosate- Resistant Weeds - Will They Decrease Land Value?
Article by Norfolk Genetic Information Network (NGIN). Date: 23 December 2002
http://www.ngin.org.uk
12. Adverse Environmental Impacts of GE Bt Cotton Chinese Experience Illustrates the Need for International Liability Rules
Press Release from Greenpeace International. Date: 4 June 2002
http://www.greenpeace.org/%7Egeneng/highlights/gmo/jun3_china.htm
13. Biotech Firm Mishandled Corn in Iowa
Article from the Washington Post. Date: 14 November 2002
http://www.washingtonpost.com/wp-dyn/articles/A51859-2002Nov13.html
14. Would You Like Frankenfries With That?
Press Release from Greenpeace. Date: 17 July 2002
http://www.greenpeace.org/news/details?news%5fid=18279
************************
1. Mexico's Vital Gene Reservoir Polluted By Modified Maize
News Release from the Guardian. Date: 19 April 2002
Paul Brown
http://www.guardian.co.uk/gmdebate/Story/0,2763,686955,00.html
The Mexican government has confirmed that despite its ban on genetically modified maize, there is massive contamination of crops in areas that act as the gene bank for one of the world's staple crops.
The announcement of the worst ever contamination of crops by GM varieties was made yesterday at the biodiversity convention meeting in the Hague.
It fuels the controversy stirred by the discovery of mutant strains of maize, which was originally reported in November in the journal Nature and then embarrassingly disowned by the journal earlier this month.
But speaking at the Hague, Jorge Soberon, a senior civil servant and the executive secretary of Mexico's national commission on biodiversity, said government tests had now shown the level of contamination was far worse than initially reported.
Mexico is the home of hundreds of varieties of maize which are allowed to crossbreed to produce the best crops for extreme conditions.
To preserve this gene bank, the government banned planting of GM crops in 1998. At first, Mexico rejected the claims of contamination which were published in Nature by Ignacio Chapela and David Quist, of the University of California at Berkeley.
But the government went on to take samples from sites in two states, Oaxaca and Puebla, said Ezequiel Ezcurra, the director of the institute of ecology at the ministry of the environment in Mexico. The states are the genetic home of maize.
A total of 1,876 seedlings was taken, and evidence of contamination was found at 95% of the sites. One field had 35% contamination of plants.
Mr Soberon confirmed this infiltration of supposedly pure strains was the worst recorded anywhere.
"There is no doubt about it," he said. "We found it in 8% of seeds kernel by kernel."
It appeared that maize imported into Mexico from the US for the production of tortillas may have been used as seed by farmers who were unaware that it contained grain derived from GM crops.
The worst contamination was found near main roads, along which maize is sold to villagers. In remote areas, contamination was down to between 1 and 2%.
The revealing factor was the presence of the cauliflower mosaic virus, which is used widely in GM crops to "switch on" insecticides which have been inserted into them.
Mr Soberon said the GM developers Monsanto, Syngenta and Aventis all used the same technology.
The government could not find out which of the three varieties of GM maize was responsible for the contamination because the companies refused to disclose which protein they used in such a commercially sensitive project.
"I find that extremely difficult to accept," he said. "How can you monitor what is going on if they do not allow you the information to do it?"
The research is continuing and, after the dispute that followed the publication of the original paper, the Mexican government is having it carefully reviewed by peers before offering it for publication in a scientific journal.
*************************

2. GM Contamination- Government Experts Disagree
Press Release from Friends of the Earth UK. Date: 2 January 2002
http://www.foe.org.uk/pubsinfo/infoteam/pressrel/2003/20030102150652.html
Advice issued by the Government's main GM scientific advisory committee is in direct conflict with the findings of a major government-commissioned report on GM oilseed rape pollination, Friends of the Earth said today.
The report [1] on GM cross pollination of oilseed rape crops and wild plants was published in full this week, after a summary was posted on DEFRA's website on Christmas Eve. Its findings put the early commercialisation of GM oilseed rape in question, revealing significant contamination. But the Advisory Committee on Releases to the Environment (ACRE)'s advice, also published on Christmas Eve, played down the significance of the findings, saying contamination was expected. The report concludes: "if transgenic oilseed rape is grown on a large scale in the UK, then gene flow will occur between fields, farms and across landscapes" [2].
It also highlights the difficulties in gathering information on the likely extent of contamination if GM oilseed rape is grown commercially in this country and calls for further research: "Gene flow at this level should be investigated on a landscape scale using larger numbers of transgenic pollen sources, and examining different genotypes (both of the transgenic plants and conventional varieties), the extent of pollen flow at further distances from sources, a range of environmental conditions, geographical location and patterns of cropping of GM and non-GM crops. It is only when these studies have been concluded under a range of UK conditions that farmers and seed producers will be able to accurately predict out crossing levels and develop appropriate strategies for managing it" [3].
In contrast, ACRE's advice concludes: "ACRE considered the results of the monitoring carefully. ACRE's risk assessment of GM oil seed rape has always assumed some gene-flow will occur and that this does not in itself constitute a risk to human health or the environment. It was concluded that the extent of gene flow observed in the monitoring between GM oilseed rape and adjacent crops, feral oilseed rape and wild relatives was entirely within expectations. The persistence of GM volunteers and feral oil seed rape plants were also entirely within expectations. ACRE members were content that the results of the monitoring were consistent with the existing risk assessment and no further action was necessary"[4].
The consultants report also reveals the extent to which seed contamination has occurred: "Tests of certified seed of a particular variety imported from North America since 1996, conducted by NIAB detected GM contamination in c 40% of samples ranging from 0.05% to 0.5%" [5].
Current EU proposals for oilseed rape seed purity would set a maximum contamination rate of 0.3%.
Other key information emerging from the final report includes: Seed spillages and failure to clean combine harvesters are likely to be a significant source of GM contamination. One volunteer GM plant per square metre in a field of oilseed would produce contamination rates of between 0.6% and 1.5% depending on variety. The discovery of weedy population of wild turnip co-existing and hybridising with oilseed rape in England. One plant sampled had 81 GM seeds out of 167 (48.5%). 0.5% contamination rates in crops at distances up to 200m. 3.2% contamination rates at 105m in some oilseed rape varieties [5]. GM oilseed rape volunteers (weeds in following crops) survived for at least four years (up until the research was terminated in 2000). Wild oilseed rape close by crop fields was also contaminated.
The report recommends more research into the hybridisation of oilseed rape with wild radish (Raphanus raphanistrum) and wild turnip (Brassica rapus). The full report does not provide metrological data for any of the study sites making it impossible to judge whether the reported results could be considered the "worst case". Contamination of crop plants was only monitored and found up to 250 metres from the GM crops and no further. Current separation distances for GM oilseed rape are a maximum of 200 metres [6].
Commenting, Friends of the Earth GM campaigner Pete Riley of Friends said: "ACRE seems to have missed the main conclusions of the report. In fact they appear to be more interested in defending their earlier advice than listening to the science. Such complacency is completely unacceptable. The report shows there are still big holes in the science of cross pollination, and that more research is needed before GM crops can be given the go-ahead. "The Government must resist the pressure from the biotech industry to approve GM oilseed rape for commercial growing in the next 18 months and consider the full facts. Proving the safety of GM is going to be risky and costly. Surely the only sensible course is to abandon GM and instead help British farmers get off the agro-chemical treadmill by investing in sustainable farming." Ends
Notes:
[1] Monitoring large Scale Releases of Genetically Modified Crops (EPG 1/5/ 84) Incorporating Report on Project 1/5/30: Monitoring Releases of Genetically Modified Plants By Carol Norris and Jeremy Sweet National Institute Agricultural Botany, Cambridge ®¢ www.defra.gov.uk/environment/gm/ research/epg-1-5-84.htm
[2]Section 11.2 General Discussion page 113.
[3]Ibid
[4]ACRE advice www.defra.gov.uk/environment/acre/advice/advice21.htm
[5]As 2 above.
[6]Current oilseed rape separation distances agreed between the Government and SCIMAC (the biotech industry body responsible for drawing up of the proposals for separation distances) Certified seed crops 200metres Registered organic 200metres Conventional varieties and restored hybrids 50metres Varietal associations and partially restored hybrids 100metres (Joint press release from DETR and MAFF (46/01) 6 February 2001). Varietal association varieties of oilseed rape have up to 80% of plants which do not produce their own pollen and are therefore more susceptible to cross pollination. Such varieties are sold commercially in the UK, eg Gemini and Synergy.

*******************************
3. GM crops pose risk to organic farms - EU scientists
News Release from Reuters (fwd by Genet). Date: 18 March 2002
Robin Pomeroy
http://www.gene.ch/genet.html
BRUSSELS - Some genetically modified (GM) crops are highly likely to cross-breed with organic or wild plants, posing a risk to farms certified as GM-free, according to a European Union report obtained by Reuters. The European Environment Agency (EEA), the EU environmental data body, looked at six crop types to see how much cross-pollination occurs with neighbouring crops or wild relatives. The study found that oilseed rape, sugar beet and maize - three key GM crops - had a medium or high likelihood of transferring genetic material. Potatoes, wheat and barley were unlikely to cross-breed, it said.
"Oilseed rape can be described as a high-risk crop for crop-to-crop gene flow and from crop to wild relatives," the report said. "At the farm scale low levels of gene flow will occur at long distances and thus complete genetic isolation will be difficult to maintain." The findings will increase environmentalists' concerns that GM crops could introduce unwanted genetic changes to wild plants and could strengthen the hand of organic farmers who want to ensure GM crops are kept well away from their fields.
CONTAMINATION FEAR
Earlier this week a British organic farming group said 111 organic farms were at risk of contamination by nearby GM crops despite government-imposed separation distances to keep the GM crops away from other farms. The EEA report said there was, as yet, no sure way of ensuring GM crops could be completely isolated from conventional strains or organic farms. "The use of isolation zones, crop barrier rows and other vegetation barriers between pollen source and recipient crops can reduce pollen dispersal, although changing weather and environmental conditions mean that some long distance pollen dispersal will occur," the report said.
A spokesman for the EU biotech industry association Europabio said organic farmers were being unreasonable to demand absolutely no cross-pollination. "Cross-pollination is normal and natural, it happens," Europabio's Simon Barber told Reuters. "(The organic lobby) has unilaterally declared 'our standard is zero and if we find anything it causes us harm'." Organic farmers set thresholds for the presence of small amounts of pesticides from other farms, he said, and should do the same for cross-pollination.
The European Union is struggling to create a coherent policy on GM foods, caught between pressures from the biotech and farm lobbies and the U.S. government to allow the new crops and fierce anti-GM lobbying by environmental and consumer groups. The 15-country bloc has had an informal ban on new GM strains since 1998 while it draws up tough new measures on testing crops to ensure their safety, labelling them so consumers can, if they wish, choose GM-free food. Because of the moratorium on new strains, at present only a handful of GM crops may be imported or planted in the EU.
**************************************
4. Secret EU Study Shows Genetically Engineered Crops Add High Costs for All farmers and Threaten Organic
Press Release from Greenpeace Europe. Date: 16 May 2002
http://www.greenpeace.org/~geneng/highlights/gmo/may16coexist_report.htm
Brussels, 16 May, 2002 - A secret EU study leaked to Greenpeace states that all farmers would face high additional, in some cases unsustainable costs of production if genetically engineered (GE) crops were commercially grown on a large scale in Europe. The study predicts that the situation would become particularly critical for organic farming of oilseed rape as well as for intensive production of conventional maize.
The EU Commission ordered the study on the co-existence of GE and non-GE crops in May 2000 from the Institute for Prospective Technological Studies, of the EU Joint Research Centre. The study was delivered to the EU Commission in January 2002 with the recommendation that it not be made public (1).
"The European Commission has tried to keep this study secret", said Lorenzo Consoli, Greenpeace EU policy advisor, "because it was afraid of its political implications. The question is, if the introduction of GE crops on a commercial scale in Europe increases costs of production for all farmers, makes them more dependent from the big seed companies, and require complicated and costly measures to avoid contamination, why should we accept GE cultivation in the first place?"
The EU study states that in oilseed rape production the co-existence of GE and non-GE crops in a same region, even when "technically possible", would be "economically difficult" because of the additional costs and complexity of changes required in farming practices in order to avoid genetic contamination. Both, organic and conventional farmers "would probably be forced to stop saving seed and instead buy certified seed", because of the increased risk of GE impurity for seeds that have been exposed to field contamination. The study predicts that smaller farms would face relatively higher costs compared to larger entities, and that cultivation of GE and non-GE crops in the same farm "might be an unrealistic scenario, even for larger farms".
The main specific findings of the report were:
Commercialisation of GE oilseed rape and maize and to a lesser extend potatoes will increase costs of farming for conventional and organic farmers at a range between 10 and 41 per cent of farm prices for oilseed rape and between 1 and 9 per cent for maize and potatoes.
Coexistence of GE farming and organic farming would be actually impossible in many cases.
Generally,coexistence would only be possible with massive changes in farming practices, especially for conventional farmers; it would also require co-operation between farmers in a region and the willingness of all farmers concerned to participate in such cooperation; it is not clear who would implement these changes, who would be responsible for controlling their correct implementation, who would shoulder their costs.
Seed and crop purity from GE at a detection level of 0,1% would be virtually impossible in most cases, i.e. all products and seeds of oilseed rape and maize would be contaminated with GE to a certain extent.
The study, based on a combination of computer modelling and expert opinion, analysed the consequences of an increase in share of GE crops in Europe. It focused on three crops of which GE varieties are currently available: oilseed rape for seed production, maize for feed production and potatoes for consumption. The study covered several farm types, both organic and conventional farming. It also considered three different threshold levels for genetic contamination: 0,1% (analytical detection level) for all the three crops, 0,3 % for oilseed rape and 1% for maize and potatoes.
For more information: Lorenzo Consoli, Greenpeace EU Advisor on GMO, Mob: +32496122112; Teresa Merilainen, Greenpeace International Press Office, Tel: +31205236637 ; A copy of the executive summary and conclusions of the study available from Lorenzo Consoli, email: lorenzo.consoli@diala.greenpeace.org or downloaded at
http://www.greenpeace.org/%7Egeneng/reports/eu_ge_coexist.pdf

***********************************************************
5. GM Crops Are An Economic Disaster Shows New Report
Press Release from the Soil Association. Date: 17 September 2002
http://www.soilassociation.org/sa/saweb.nsf/librarytitles/GMO12092002.html
Genetically modified (GM)crops have been an economic disaster in the USA and Canada according to a new report published by the Soil Association, Britain's leading organic organization. Engineered soybeans, corn and canola are estimated to have cost the US economy at least $12 billion (£8 billion) since 1999 in farm subsidies, lower crop prices, loss of major export orders and product recalls. Farmers are not achieving the higher profits promised by the biotechnology companies as markets for GM food collapse. Widespread GM contamination at all levels of the food and farming industry is the major cause of these difficulties. "GMOs have been a legal, environmental and financial disaster for American farmers," said Jane Doe, an Iowa soybean farmer and a member of Iowa Farmers, one of several US farm groups that co-released the Soil Association report today. "This report is overwhelming proof that farmers have everything to lose and little to gain by growing GMO crops."
The severity of problems with GM crops has led to more than 200 groups representing farmers and the organic sector in the USA and Canada to call for a ban or moratorium on the introduction of the next major proposed GM food crop, GM wheat. Some politicians in the USA are so concerned that in May this year, legislation was introduced to Congress to address the economic, market and legal issues.
The Soil Association's report is the first to reveal the serious widespread impacts of GM crops in North America on the food and farming industry, where three-quarters of the world's GM food is grown. It is the most comprehensive review of the situation to be produced from a non-biotechnology industry perspective.
Peter Melchett, the Soil Association's Policy Director said: "A decision will be made next year whether to allow GM crops to be grown commercially in the UK. With agriculture still suffering a deep economic crisis, the temptation to seize a new technology is great.
GM was introduced to the USA when farmers were financially vulnerable. The biotechnology industry's claims that their products would bring benefits were widely accepted, but GM crops have now proved to be a financial liability. Growing GM crops in the UK will undermine the competitiveness of British agriculture.
We hope farmers in the UK will take our findings seriously. Most of the world is GM-free and there is no market for GM crops in the EU.
The Soil Association hopes that this report will result in a better informed public debate, and a more independent, less pressurised decision about the possible commercial growing of GM crops in the UK. We can still avoid the mistakes made in the USA and Canada, but only if we don't open the can of GM worms that commercial growing of GM crops represents.
The Government is publicly committed to ensuring that the expansion of organic farming is not undermined by GM crops - our report shows that the two cannot coexist."
Seeds of doubt: experiences of North American farmers of genetically modified crops, is available from the Soil Association Mail Order Department on 0117 929 0661, mtrowell@soilassociation.org or from http://www.soilassociation.org/gm for a price of £12. Source: Soil Association
******************************
6. USDA Report Exposes GM Crop Economics Myth
Article from NLP Wessex. 22 August 2002
www.btinternet.com/~nlpwessex/Documents/usdagmeconomics.htm

"Perhaps the biggest issue raised by these results is how to explain the rapid adoption of GE crops when farm financial impacts appear to be mixed or even negative." 'The Adoption of Bioengineered Crops' US Department of Agriculture Report, May 2002
"In short the 'success' of the introduction of GM crops in the US owes more to marketing hyperbole than it does to objective science and agronomic delivery." 'USDA Report Exposes GM Crop Economics Myth' nlpwessex, August 2002
The United Kingdom is about to embark on a national debate about whether it should permit the commercial growing of GM crops. The Prime Minister claims to want a scientific discussion. He thinks the introduction of this technology will provide worthwhile economic benefits.
At the same time there is widespread belief within sections of the UK farming community that the availability of GM crops will enable British agriculture to compete in a cost efficient way in international markets - the so-called 'competitiveness' factor. This belief stems largely from the assumption that farmers in America are already enjoying such a competitive advantage (albeit a belief which seems to ignore the most important question as to how much of a market there is for GM produce outside of America).
Reinforcing this perception the UK's leading agricultural journal 'Farmers Weekly' published an article 12 July entitled "Data shows economic success for GM crops" based on a study produced by the US National Centre for Food and Agricultural Policy (NCFAP). This report made some strong claims regarding the economic performance of GM crops.
However, agricultural journalists rarely have time to read such reports in detail, and often do not pay much attention to who has funded them - in this case the study was part financed by Monsanto and the Biotechnology Industry Organisation (BIO). BIO's remit since 1993 has included responsibility for "Shaping political and public reaction to the genetically modified foods that were poised to enter supermarkets".
However, in the same month that the NCFAP report was published the Economic Research Service (ERS) of the United States Department of Agriculture (USDA) released its own extensive analysis of the economic performance of GM crops in America. This revealed a completely different picture. Indeed, the USDA report goes so far as to conclude that "Perhaps the biggest issue raised by these results is how to explain the rapid adoption of GE crops when farm financial impacts appear to be mixed or even negative."
Mark Griffiths, the editor of the nlpwessex GM news service wrote to Farmers Weekly on this subject. A copy of the letter providing a summary of his analysis of the USDA report was printed in the 16 August edition of the journal as reproduced below.
Following the publication of the USDA report it is clear that British farmers can be confident that the proposed introduction of herbicide-tolerant GM crops in the UK is unlikely to add to the profitability of their farms (although it will almost certainly alienate the general public who are both their customers and the funders of agricultural subsidies). As economics are the principal reason for farmers' interest in GM crops, it is important to recognise in these circumstances that British agriculture has little to lose and much to gain if the country as a whole decides to remain GM-free at the end of the national debate .
Quite apart from the issue of crop marketability (which it does not focus on) the USDA's latest detailed analysis of national farm data reveals that GM crops have not generally delivered economic competitive advantage to US farmers - even though that is what many farmers themselves believe.
This is a situation which has been documented at length by nlpwessex on its web site and which has been disseminated via its email news service over a long period. It has collated and made available extensive material originating from as far back as 1996 when GM crops were first introduced on widespread scale.
However, the latest USDA report reveals for the first time from an official US government source using unequivocal language, that most of the basic economic claims made for GM crops are either false or suspect.
That the myth of such economic 'benefits' should have lasted so long says a great deal about the nature of modern agricultural science and the way it is communicated to farmers by vested interests.
Most of the points in the USDA report highlighting the disappointing agronomic performance of GM crops will be familiar to regular readers of nlpwessex bulletins. However, there is one aspect of the new report which has not received much previous attention, but which is especially interesting.
Based on its analysis of the most widely grown GM crop, soya, the report confirms that "Using herbicide-tolerant seed did not significantly affect no-till adoption". This finding sits in stark contrast to the claims of those who have attempted to promote GM crops on the back of rising economic and environmental interest in no-till crop husbandry.
As the USDA report points out, the no-till acreage in America had already been steadily rising before the introduction of GM crops. That prior trend has since simply continued. In fact to some degree it has subsequently stagnated according to the USDA analysis.
It has never been necessary to grow GM crops in order to carry out no-till agriculture. In fact the countries that have been expanding no-till agriculture at the fastest rate in proportion to their total arable area are in Latin America, where only Argentina grows GM crops on a substantial commercial scale (no-till was introduced on tractor-mechanised and large farms in Paraguay in 1990 and by 1997 51% of its total cultivated area was 'no-tilled'. The relative figures in 2000/1 are for Paraquay 52%, Argentina 32%, Brazil 21%, and the United States 16%.).
In the end the USDA report struggles to explain why there has been such a rapid uptake of GM crops in the US, although it refers to a possible 'convenience' factor. However, a separate study funded by Iowa State University carried out in 1998 reveals that GM crop uptake can be driven as much by how well farmers believe the crops deliver, as it is by factual data on their real performance. In the world of commerce and marketing perception is, of course, everything.
The Iowa study confirmed that over half of farmers planting herbicide-tolerant GM soya did so because they believed that it gave them higher yields compared to conventional varieties. However, when the university analysed the harvest results of the farms concerned they found the opposite was true despite the belief of the farmers to the contrary (it is in fact now recognised that genetic modification has actually reduced the yield potential of GM soya by inadvertently disturbing other aspects of the plant's functioning).
A subsequent study from the University looked in detail at the on-farm financial performance of soya crops in Iowa. It confirmed that after taking into account costs relating to seed, herbicides, fertiliser, all machinery operations, insurance, and a land charge "there is essentially no difference in costs between the tolerant and non-tolerant fields". However, because of their higher yields the non-GM crops made a profit for their growers, whereas the GM varieties did not.
The study suggests advertising pressure as one possible reason for the rise in the use of herbicide-tolerant soya beans despite their disappointing economic performance. In short the 'success' of the introduction of GM crops in the US owes more to marketing hyperbole than it does to objective science and agronomic delivery. This regrettable development has been apparent for some time. Professor Charles Hagedorn, an Extension specialist working in conjunction with Virginia State University and the US Department of Agriculture, characterised it in September 1998 as "a classic case of what has been described in the [scientific] literature as a situation where commercial development and marketing is way ahead of the science."
It is surely important that the future of world agriculture is developed on the basis of sound science, and not on the basis of those technologies which simply have the biggest PR and marketing budgets or on which the largest number of academic posts are perceived to depend (the potential loss of such posts as a result of public opposition to GM technology is a natural but misplaced fear of the scientific community. Other aspects of modern biotechnology are widely acceptable to the public and are in fact recognised even by industry as having greater long term potential than the incorporation of recombinant DNA into organisms. This area in fact offers a potential 'solution' to the GM debate where the aspirations of both the scientific community and the wider public can be simultaneously satisfied).
If the greatest public good is to be served by any new technology it is essential that the science on which it is based is subject to thorough analysis and scrutiny. In this respect it is worth examining a number of aspects of the NCFAP report prominently featured in Farmers Weekly in July.
A large part of the report is in fact concerned with what it is hoped GM crops might do in the future as opposed to the known performance of currently approved varieties. In addition the NCFAP report indicates that in the process of producing the range of results presented it has changed the methodology used in its earlier studies. It can be expected that there will be some scientists who will seek to challenge a number of the new assumptions deployed (nonetheless the study does acknowledge that some results from others researchers which have previously suggested improved GM yields may be accounted for by higher fertiliser use).
Although the report cites various references, remarkably it ignores what is arguably the most rigorous scientific work ever completed in the discipline. This research carried out by the University of Nebraska has confirmed the poor yield performance of GM herbicide resistant soya, the world's biggest GM crop. In particular it concluded that the low yields appear to have been caused by the genetic modification itself and not by any adverse effect from the new herbicide to which it had been engineered to be resistant:
"Yields were suppressed with GR [glyphosate resistant] soybean cultivars.... The work reported here demonstrates that a 5% yield suppression was related to the gene or its insertion process and another 5% suppression was due to cultivar genetic differential. Producers should consider the potential for 5-10% yield differentials between GR and non-GR cultivars as they evaluate the overall profitability of producing soybean."
The NCFAP report's failure to acknowledge this study is all the more astonishing because it is one of the few tightly controlled agronomic trials of a GM herbicide resistant crop - using as near isogenic sister line controls as available - to have been published in a peer reviewed scientific journal (Agronomy Journal 93:408-412 (2001)). Few studies, if any, have been subjected to the same degree of scientific rigour in this field.
There is, however, general agreement amongst scientists that Bt insecticide cotton (a crop not relevant to the UK) has resulted in reduced insecticide applications. How sustainable this proves to be due to concerns over the development of insect resistance to any toxin based approach (whether dealing with chemical sprays or toxins genetically engineered into plants) remains to be seen. Moreover Bt cotton has never eliminated the use of insecticides; and research on Bt varieties in Australia has showed insecticide applications steadily rising over the three years ending 1999.
Even at this stage 'Innovate Australia' (representing Australia's food, fibre and natural resources research and development corporations) states "Economic benefits for growers from the new [Bt cotton] technology have been variable but generally only small when compared to conventional cotton".
Already there are plans to phase out the first generation of Bt cotton varieties in Australia because of problems in this area. The relief offered by the replacement 'twin' toxin Bt varieties due to be introduced may be short lived. According to an article published in Cotton World September 2001 the chief executive of the Australian Cotton Cooperative Research Centre, Dr Garry Fitt, warned that 'two gene' cotton will further alter the balance of insect pests, with possible increases in aphids and green vegetable bug populations.
It seems unlikely, therefore, that this approach will provide a satisfactory long term alternative to insect predator based Intregrated Pest Management (IPM) techniques which the Australians are now developing with some considerable success.
Interestingly the NCFAP report states that "Bt cotton is credited with saving the cotton industry in Alabama." By chance nlpwessex corresponded with an agricultural Extension specialist in Alabama from Auburn University in May 2000. He was a Bt cotton enthusiast. Nlpwessex asked him a number of questions related to cotton husbandry practices in Alabama and the use of IPM techniques.
One question was "How often is cotton grown in the same field?" to which the response was "in north Alabama there are fields that have not been out of cotton production since before the civil war (ours) about 150 years.... and some of those fields are down to nil in the organic matter department". More generally he advised that rotation practice varied from continuous cotton to - at best - cotton every other year and that "Most plant at least half [the farm in cotton]. Some all." This situation is not confined to Alabama. According to Professor Robert Hayes of the University of Tennessee: "Unfortunately, most cotton producers do not practice crop rotation, and if they do it is short rotation".
Nonetheless, the USDA report confirms that the majority of cotton farmers (63%) did not plant Bt varieties in 2001 - presumably because they considered it either unnecessary or uneconomic. Meanwhile an article in New Scientist 17 August 2002 reported on new chemical patents secured by Monsanto which acknowledge that insect control through transgenic plants "may not be desirable in the long term" because it produces resistant strains and "numerous problems remain... under actual field conditions".
And it's not just Bt crops where the basic functionality of the technology is in danger of faltering. University weed science specialists reported at a meeting of a 'No-Till Field Day' earlier this month that glyphosate-resistant 'marestail' is now a problem on around 200,000 acres of soya beans in west Tennessee. The same problem is reported to be affecting 36 percent of all cotton acreage in the state. Monsanto are now recommending changes in weed control practices for next year (the prospect of post adoption changes in GM crop husbandry practices as exemplified here is one which brings into further question the usefulness of the UK's own GM farm scale trials).
Little of this sounds like significant progress towards sustainable agriculture, one simple test of which is to ask the question "can you keep doing it?". The latest situation in Tennessee also represents a very rapid development as the first glyphosate-resistant marestail did not arise until 1999.
A simplistic 'one size fits all' approach to farm management of the kind encouraged by the arrival of GM 'input trait' crops is always going to be at risk of creating agro-ecological problems that ultimately become a husbandry burden. In this case there have been a few years of supposedly trouble free production and then what amounts to technology breakdown.
Glyphosate-tolerant soya volunteers in follow-on 'Roundup Ready' cotton crops are also becoming a problem which is "especially challenging" according to Professor Hayes. To deal with this and other emerging weed control failures in GM cotton crops increasingly the advice is to use glyphosate in conjunction with additional herbicides. The same is happening with other crop categories and with glufosinate-tolerant varieties. A herbicide mixtures patent obtained by Monsanto in 2001 suggests that it expects this problem to become widespread.
These difficulties are not addressed in the NCFAP report despite the Farmers Weekly article describing it as "Considered to be the most comprehensive study to date on the economic and environmental benefits of biotech crops in the US".
Fortunately, beyond cotton and the big animal feed sectors served by soya and maize production, few US producers seem to be buying into the technology. The NCFAP report confirms that Florida sweet corn growers are not planting transgenic cultivars even though these have been commercially registered since 1998. Packers do not wish to jeopardise the market for US sweet corn which is used for direct human consumption.
For similar reasons GM sugar beet and potatoes, although also approved for cultivation, are not being adopted by US farmers either. The NCAP report confirms that processors have not been accepting these crops and that Monsanto closed its potato division in 2001.
A United Nations Food and Agriculture Organisation (FAO) report published in 2000 revealed that the world is able to more than adequately feed itself decades into the future without recourse to GM crops. It forecasts large increases in production in the developing world using 'present-day' technical knowledge only.
Given the overall agronomic and market performance of GM crops in practice, the increasing resistance to their introduction in the world's poorer countries - much publicised in recent weeks - seems to be well advised. However, it remains to be seen whether this view will be allowed to prevail at next week's World Summit on Sustainable Development in Johannesburg, South Africa.
If there is to be a genuinely scientific approach to the future sustainability of global agriculture, then this view must not be trampled on.
NATURAL LAW PARTY WESSEX
nlpwessex@btinternet.com
www.btinternet.com/~nlpwessex

**********************************
7. Soya Soya everywhere.
Article from Corporate Watch. Date: 2 December 2002
As Argentina tumbles further into financial crisis, an inspiring popular rebellion has been spreading across the country. The revolt exploded on December 20th 2001, when over a million people took to the streets, banging their pots and pans, ousting the government and calling for 'Que Se Vayan Todos' - 'they all must go'. This radical movement is demanding that the entire political class should leave the stage - politicians from every party, the supreme court, the International Monetary Fund (IMF), the corporations, the banks - so that the people themselves can decide the fate of their economically crippled country.
The political space that has opened up out of the chaos has seen amazingly creative response. From the 'Trueque' barter network which 7 million people are using instead of money, to 'asambleas' - neighbourhood meetings based on consensus which have started to squat and develop social centres. Also workers occupying factories and self-managing their workplaces. The downside of this political chaos has seen multinationals running rampage, in particular our old friends, Monsanto.
Monsanto arrived in Argentina in 1996, seducing farmers with the promise of Roundup Ready soybeans. Pretty soon over 90% agreed to adopt the technology which gave Monsanto a higher take-up rate among farmers in Argentina than in the whole of the USA. Argentina is now the 2nd biggest producer of GM crops after the USA. Looking at the crude statistics since the adoption of GM crop technology, Argentina's total soya crop has doubled to 27 million tons, and exports have increased rapidly. However, this growth in output is solely a result of the increase in acreage under soybean cultivation, as farmers switch from maize, cotton and wheat production. In fact, RoundUp Ready soybeans have had a 5-6% lower yield, and Argentina's farmers are now worse off, as the increase in soya production has caused global prices to drop. Biotech farming has also caused the dislocation of 300,000 small and medium farmers from their land, and the take over of farming by investment funds and 'pooles de siembra', big anonymous farm management companies. Of course, the increase in trade has been to the advantage of the big grain traders, Dreyfus, Cargill et al, who are also said to be evading taxes (to the tune of around US$1300 million) and regulation in the political chaos. Compare this to the $8000 million of external debt that Argentina had to pay this year.
Argentina's environment has also suffered. Native woodland has disappeared as the soya front has advanced. Sales figures suggest farmers are overdosing the 12 million hectares of land under GM cultivation with 80 million litres of herbicide each year; this has seriously damaged soil quality.
Monsanto has not only infiltrated Argentina's agriculture, but is now totally transforming the Argentinean diet. While much of the soya produced in Argentina is exported, Monsanto is also flooding local markets full of desperate hungry people with GM soya, usually used for animal feed, for human consumption. The generous grain traders are also donating 1 tonne in every 1000 tonnes of Argentinean soya as food aid through a 'charity' programme called 'Soya Solidair'.
This soya aid is everywhere, in homeless shelters and soup kitchens, and Monsanto is essentially being paid to distribute its soya - which it can't find a market for in Europe - to the poor of Argentina. Soya is not a traditional food for the Argentineans - it is generally grown as cattle feed. As the staple diet of milk and meat is being replaced by soya, aid agencies are having to send out recipes telling people how to cook it. Meanwhile, various native grains are no longer available in the grocery shops of Buenos Aires. There are also serious potential health considerations that will result from an over reliance on soya in the diet. Argentina is a crucial market for Monsanto. During the nineties, they invested heavily in Argentinean and Brazilian seed companies as well as offering extensive credit to farmers to purchase their seeds and pesticides. With the Argentinean economy collapsing, Monsanto has had to write off around $2 billion of 'goodwill', as the seed companies have now become worthless and, with the massive devaluation of the peso, much of the credit extended to farmers will never be recovered. This explains why they are trying to squeeze every last penny out of an impoverished Argentina.
Times are also hard for Monsanto. Now purely an agrochemical and seed business, it is under pressure from persistently low commodity prices and industry consolidation - bigger competitors competing for a shrinking market. Before the economic collapse, Argentina had been a major customer.
The irony of this all is the fact that many Argentineans, even the left wingers, see genetically engineered soya as their salvation. Soya animal feed is Argentina's main export, and its only way of generating foreign income. With the major presence of Monsanto, the Argentinean people have had little access to information about the health and environmental risks of GM crops, and little information about the worldwide rejection of GM technology. More than this, there must be a realisation that if Argentina does not want to repeat the cycle of debt and structural adjustment imposed on it by the IMF, it must break free from the corporations that are exporting its wealth and destroying its economy. A more sustainable and small scale agriculture that invests in the long term health of the environment must form a part of the solution.
Sources
*Monsanto Earnings Down on Bad Debt' by Julianne Johnson. 23 July 2002.
Agweb.com
*Email from Craig Sams 'Re: Monsanto's Earnings Down on Bad Debt' on
www.ngin.org
*Genetically Modified Company' The Economist August 15 2002
*Argentina is not a social laboratory it is a soya laboratory' by Javiera Rulli
*Why Argentina can't feed itself' Sue Brandford. The Ecologist. Oct 2002.
*www.argentina.indymedia.org

******************************
8. Failure of Bt. Cotton in India
Press Release from Research Foundation for Science, Technology and Ecology (RFSTE).
Date: 26 September 2002
How many more farmers will Monsanto sacrifice for creating profits by selling deceit
On 26th March 2002 inspite of inadequate tests of biosafety and viability, Monsanto managed to get clearance for commercial planting of three varieties of genetically engineered Bt. cotton from Genetic Engineering Approval Committee (GEAC) under Ministry of Environment and Forests (MoEF).
Ironically, this permission was granted in spite of an ongoing Supreme Court case, filed by RFSTE, challenging the 1998 field trials and stating that there were numerous irregularities and violations of biosafety laws and guidelines in previous year field trials. Even then the GEAC have cleared Bt cotton for commercial release by Monsanto-Mahyco.
The Research Foundation for Science, Technology and Ecology (RFSTE), Navdanya, farmers unions and public interests groups in India had warned the government that this irresponsible, rushed clearance would have high cost for farmers in terms of the economic sovereignty and seed sovereignty. What we have had predicted has come true.
In three major states Bt. cotton has been wiped out completely leaving farmers in great economic and livelihood crisis. Not only the new pests and diseases emerged, the Bt. cotton has failed to even prevent bollworm attack for which it has been designed. While Bt. cotton is sold as pest resistant seed in India, it has proved to be more vulnerable to pest and diseases than the traditional and conventional varieties.
Madhya Pradesh, the heart of the cotton-growing belt in India, witnessed total failure of genetically engineered Bt. cotton. The farmers of Khargoan district where Bt. is a 100% failure are up in arms against Monsanto-Mahyco that supplied these GM seeds and are demanding compensation from the company for the failure of their crop. The failure of the Bt. cotton has devastated the farmers since they have spent five to six times to buy seeds of Bt. than the normal seed. The economics that was worked out by the Indian Council of Agricultural Research (ICAR), Genetic Engineering Approval Committee and Monsanto-Mahyco to promote this unsustainable technology has turned out to be untrue.
Bt. cotton has been afflicted with the 'leaf curl virus' in the whole of northern states of India. Dr Venugopal, ex-project coordinator of the Central Institute for Cotton Research (CICR), Coimbatore told Business Line that while some of the private hybrids and varieties released earlier were resistant to LCV, Bt cotton was found susceptible to LCV.
In Maharashtra, the adjoining state of Madhya Pradesh, the same story has been repeated. In Vidarbha, primarily cotton growing area in Maharashtra, Bt. cotton crop has failed miserably. The first GE crop has been failed in 30,000 hectares in this district alone, completely devastating the already poor farming community. The farmers of the area are demanding a compensation of Rs. 5000 million (500 crores rupees) to meet their economic loss lest they would take a legal action against the Government of Maharashtra and Monsanto-Mahyco for allowing sale of inadequately tested GM seeds.
The Bt. cotton crop in Vidarbha has been badly affected by the root-rot disease, a disease of roots. It is believed that this disease is caused due to wrong selection of Bt genes developed in America and brought to India. Many farmers have recorded only upto 50% germination of seeds and many others had poor germination, which is suspected to be caused by both, drought and poor seed quality. While other cotton varieties have also been adversely affected by the drought, they report a failure rate of only around 20%.
President of the Vidarbha Jan Andolan Samiti, Mr. Kishore Tiwari, gave a legal notice to Ministry of Agriculture demanding the recovery of loss of Rs. 500 (5000 million rupees) crore incurred by the farmers due to sowing of Bt. cottonseeds.
The main idea behind approving genetically engineered Bt. cotton as a commercial crop was that this would increase farmers' income by reducing expenditure on chemical pesticides, which accounts for 70-80% of the total expenditure on hybrid cotton due to the heavy infestation of pest, mainly American Bollworm in last 3-4 years and the increased evolution of resistance to the chemical pesticides.
However, in Gujarat there is a heavy infestation of bollworm on the Bt. cotton in the districts of Bhavanagar, Surendranagar and Rajkot. Initially Bt. Cotton was found resistant to Bollworms in the early phase of plant growth, but as soon as the formation of boll has started, the worms started attacking them. The Department of Agriculture, Government of Gujarat has written to the Gujarat Agricultural University to submit a status report providing detailed information about the kind and intensity of the damage. It has also been found that Gujarat is growing 18,000 hectares of the Bt. cotton more than the permitted 12,000 hectares by the Government of India. (Gujarat Samachar, 21st September 2002)
The failure of Bt. cotton case in India reaffirms RFSTE's stand of safety first- commercial release of any new genetically engineered crops (e.g. transgenic mustard) and organisms must be frozen till a proper independent tests are conducted, the proper biosafety structure are put in place and capacity is built at the multiple level of governments as well as farmers to deal with biosafety issues.
It is not just in the case of Bt. cotton that corporation like Monsanto are deceiving poor farmers. Monsanto is pushing the farmers of drought stricken and famine-ridden Udaipur and neighbouring districts of Rajasthan to take to industrial farming of maize, and to use its Roundup, no doubt as a prelude to introducing the genetically engineered Roundup Ready varieties once farmers are further pushed on to this ecologically genocidal herbicide trap. But Monsanto is introducing hybrid corn and Roundup (herbicide) with false claims to deceive poor and innocent farmers of Rajasthan.
Monsanto claims that as a result of the Humsafar programme, the yield of maize rose from 25 quintals per hectare to 50 quintals per hectare and the profitability of the farmers also doubled form Rs. 7500 per hectare to Rs. 15000 per hectare, whereas its publicity brochures distributed among the farmers is claiming even much higher yields i.e. 50-90 quintals per acre (125-225/ hectare).
However, a study conducted by RFSTE shows that Monsanto claims are based on utter lies. Monsanto's own field staff at Wana and Menar villages in Udaipur reported that their varieties have achieved maize productivity of only 12 quintals/acre (30 quintal/hec.).
Three Different and Contradictory Productivity Claims by Monsanto:
~ Reported by Monsanto field staff:
2.4 qtls/ bigha ; 12 qtls/acre ; 30 qtls/ hectares
~ Reported by Monsanto for the Humsafar Award:
4 qtls/ bigha ; 20 qtls/acre ; 50 qtls/ hectares
~ Reported by Monsanto in its brochure:
18-20 qtls/ bigha ; 50-90 qtls/acre ; 125-225 qtls/ hect.
However discussion with farmers growing Monsanto varieties and desi (local) varieties reveals that there is hardly any difference in the yield compared to the desi maize varieties. While desi maize varieties yield 6 quintals per acre (15 quintals per hectare) whereas Monsanto varieties yield 7 quintals per acre (17.5 quintals per hectare).
Moreover there is a vast difference in the cost of the desi and Monsanto varieties. While cost of these Monsanto seeds vary from Rs. 250 to 275 for a packet of 5 Kg., whereas the same quantity of Desi/Local varieties costs only Rs. 25/-. However there have been no tests, whether these "high yielding" hybrid varieties seeds are genetic engineered. This is urgently required since Monsanto has recently extended its operation to 98 villages in Udaipur, Chittorgarh and Banswara districts of Rajasthan and so far So far about 80 tonnes of seed have been sold to the farmers of the region.
However, Monsanto's much-lauded project "Humsafar" actually involves the introduction of its eco-narcotic, Roundup (the controversial glysophate-based herbicide) to small and marginal peasants Udaipur, and turning an important local food and fodder crop into raw material for industry. Monsanto, through its new varieties of maize, is pushing to increase the sales of its broad-based herbicide Roundup in Rajasthan.
For Roundup, farmers are being totally misled about its safety in a region, which is drought prone, the ready recipe for desertification.
Herbicide use is supposed to reduce labour involved in tilling and weeding, and at the same time, reduce competition for nutrition and space by killing of the weeds. The concept of weeds as competing for nutrition and space with cultivated crops is the result of monocultures, where all crops other than the one being "cultivated" is considered a weed. However, small farmers, such as the farmers in Rajasthan, traditionally cultivate more than one crop at a time. In fact, in typical traditional Indian agriculture, there is no concept of weeds. Plants that are not sown often provide food for humans, cattle, and finally for the soil as green manure. Many of these plants and their roots form the most critical ingredient of food security in the drought-stricken region, where people stave off famine through consuming these plants.
Often, the supposed weeds are a source of medicine for humans, for animals and for plants; they also may have pesticidal or other beneficial properties. Udaipur region in fact, is rich in its naturally growing medicinal plant diversity used by thousands of traditional healers for ayurvedic preparations.
The killing of agro-biodiversity by the broad spectrum herbicide will only wipeout the rich medicinal plants biodiversity but also the fodder for animals the which has become more scarce due to drought in Rajasthan. Already hundreds of animals have died in Rajasthan, the scarcity of fodder will lead to increased starvation and deaths of animals.
The case of both Bt. cotton and hybrid corn-Roundup sales confirms that the corporations like Monsanto are not selling farmers' prosperity but disaster. It is time for an independent assessment of Monsanto's seeds and products worldwide. Meantime the scientific call for a freeze on commercial release of any genetically engineered crop must be headed if poor peasants have to be saved.
For any further information:
Research Foundation for Science, Technology and Ecology (RFSTE)
A - 60, Hauz Khas,
New Delhi - 110016, INDIA
Tel: +91-11-6561868, 6562093,
Fax: +91-11-6856795, 6562093,
Email: <mailto:rfste@vsnl.com>rfste@vsnl.com

********************************
9. Monsanto's Modified Soya Beans are Cracking Up in the Heat
Magazine Article from the New Scientist. Date: 20 November 1999.
Andy Coughlan
http://www.organicconsumers.org/Monsanto/gmsoydefect.cfm
Splitting headache
IT SEEMS barely a week goes by without another piece of bad news for the agribiotech giant Monsanto. Now researchers in the US have found that hot climates don't agree with Monsanto's herbicide-resistant soya beans, causing stems to split open and crop losses of up to 40 per cent.
This could be a serious blow to the St Louis-based company, which sees Brazil and other Latin American countries as major markets for its soya beans. "It has the potential to be quite a problem," says Bill Vencill of the University of Georgia in Athens.
Vencill examined the effects of heat on the engineered soya beans after farmers in the southern state alerted him to unexpected crop losses. He realised that most severe losses occurred during Georgia's two hottest springs since the beans were launched in 1996. "In the years we saw the problems, the soils were reaching 40 to 50 #161#C," says Vencill.
His team replicated these conditions in laboratory growth chambers, comparing the hardiness of the Monsanto plants with that of conventional strains of soya bean. In soils that reached only 25 #161#C during the day, the genetically modified Monsanto beans grew just as well as conventional beans. But in warmer soils, the Monsanto plants appeared stunted. And in soils reaching 45 #161#C, the differences were marked (see Figure). Vencill described the findings at a meeting of the British Crop Protection Council in Brighton this week.
"We saw lower heights, yields and weights in the Monsanto beans," says Vencill. Worse still, stems of virtually all the Monsanto beans split open as the first leaves began to emerge compared with between 50 and 70 per cent of the other test plants. This same phenomenon had occurred on farms, but had been blamed on fungal disease. "Instead, we think the stem splits, and it exposes the plant to secondary infection," says Vencill.
Vencill suspects that the phenomenon is the result of changes in plant physiology caused by the addition of genes making the beans resistant to glyphosate, the herbicide marketed as Roundup by Monsanto. Plants carrying these genetic alterations have been shown to produce up to 20 per cent more lignin, the tough, woody form of cellulose. "We think it might make the plants more brittle," says Vencill.
Intriguingly, he found that plants resistant to a different herbicide, gluphosinate, were not affected by the heat, so he concludes the problem must be peculiar to glyphosate resistance. "It's not genetic modification per se that's causing the effects," he says.
Vencill says that the bacterial enzyme that imparts resistance to glyphosate affects a major metabolic pathway in the plant, and has the side effect of sending lignin production "into overdrive". Gluphosinate resistance, by contrast, is achieved using a gene that simply enables plants to break down the herbicide.
Monsanto says it can't comment in detail on Vencill's results "until we've seen a published and peer-reviewed article". But a spokesman suggests that farmers might avoid the problem by choosing a variety of engineered soya bean that is better suited to hot conditions.
************************************************
10. Genetically-Modified Superweeds "Not Uncommon"
Article from New Scientist. Date: 5 February 2002.
James Randerson
http://www.newscientist.com
Oilseed rape plants resistant to three or more herbicides are "not uncommon" in Canada, says a report commissioned by English Nature, the UK government's advisory body on conservation.
The so-called 'superweeds' result from accidental crosses between neighbouring crops that have been genetically modified to resist different herbicides. Farmers are often forced to resort to older stronger herbicides to remove them.
Brian Johnson, at English Nature is alarmed by the speed of the process: "This has happened in three or four years," he says. The report predicts that, in the UK, plants with multiple herbicide resistance will be "almost impossible to prevent unless the crops are very widely dispersed."
Adrian Bebb, of Friends of the Earth claims the research leaves a stark choice: "Either we keep the current separation distances between GM and non-GM crops, in which case contamination and gene stacking looks certain. Or we can have an effective separation distance - of at least three miles - in which case GM crops have no commercial future in the UK. There is no third way."
However, Paul Rylott of biotech company Aventis argues many herbicide tolerant crops are created through conventional breeding, "GM crops are no different."
He suggests that crossing between conventional varieties could have the same result. But Johnson notes that resistance bred into plant varieties tends to be much weaker and there is no evidence of 'superweeds' having been created in this way.
Multiple resistance
Oil seed rape, or canola, is typically alternated on a two-yearly cycle with a cereal crop such as wheat. Multiple resistant oil seed rape appears as a weed in the following year's crop, especially around field margins where seeds spilled during harvest can gather.
The Canadian study found that these plants contained resistance genes from up to three GM varieties - so-called gene stacking. Farmers were forced to resort to a different and much more persistent herbicide, 2,4-D, to control them.
Multiple resistant 'superweeds' would not be capable of taking over the countryside says Johnson. "They would only have an advantage in agricultural fields," he says. "But agricultural land is very important for biodiversity in Britain." So widespread use of persistent herbicides to remove the 'superweeds' could be disastrous.
The biotechnology industry has admitted being slow to engage in the public debate over GM crops. "We haven't done a brilliant job in the past of selling the benefits of GM," says Tony Combes of Monsanto, "Support for GM is dependent on people being able to weigh the benefits against their concerns."
An opinion poll commissioned by the industry and released on Tuesday suggests that two thirds of people feel they do not know enough about GM and that many would be more favourable to the technology if environmental or health benefits could be demonstrated.

****************************************************
11. Glyphosate- Resistant Weeds - Will They Decrease Land Value?
Article by Norfolk Genetic Information Network (NGIN). Date: 23 December 2002
http://www.ngin.org.uk
The US is being hit by Roundup Ready resistant weeds and an independent market research study, which has been discreetly circulating and has been seen by GM WATCH, says Roundup Ready resistance is set to hit the economic value of farmland wiping around 17% off US land rentals. What's more, 46% of the farm managers surveyed in the study said weed resistance to glyphosate, the active ingredient in Monsanto's herbicide Roundup, is now their top weed-resistance concern.
The report warns, "Suddenly, glyphosate-resistant weeds have become more than an in-season production and profitability issue. They can also affect the long-term value of farmland". It also says, "These survey findings should make both farm managers and landowners take notice" because "The economic consequences are significant" and can represent for landowners "a major loss of cash flow".
Glyphosate is being massively used in North America thanks to Monsanto's GM herbicide-resistant 'Roundup Ready' crops. But there is growing concern among weed scientists and land owners about the emergence of glyphosate- resistance. As the report notes, "The high volume of glyphosate being used across the country as a result of RR technology adoption makes this a very real concern for growers, professional farm managers and the owners of farmland."
Glyphosate-resistant marestail has already been found in Delaware, Tennessee, Kentucky, Indiana and Ohio. Marestail (horseweed) is a prolific seed producer and the seeds are easily blown around by the wind so this is a major problem. But the problem doesn't stop there. Glyphosate-resistant rigid ryegrass has been reported in California. Weed scientists in Iowa and Missouri are already testing waterhemp from fields that seem to be showing more tolerance to glyphosate. There are also complaints about marginal control of velvetleaf, ivyleaf morningglory and lambsquarters control with glyphosate.
The latest bad news for Monsanto, which has always promoted Roundup as a way of simplifying farm management issues, comes courtesy of its main rival, the world's largest biotech company, Syngenta, which commissioned the market research study report and has been quietly circulating it to farmers and landowners via its PR company, Gibbs & Soell.
Syngenta hopes to profit from the wave of concern over Roundup resistance as people rush to use extra chemicals, and crop rotations not involving RR crops, to try and head off the build up of glyphosate resistance on their land.
But American famers using Roundup Ready crops could be headed up a cul-de- sac.
According to weed scientists, such as Iowa State University's Mike Owen, it's doubtful whether this kind of resistance management will be viewed as economically feasible at least in the short term. As Owen told a packed-out meeting of North Central Weed Science Society in St. Louis recently, he expects growers to try and carry on using glyphosate in the same way to try and avoid the extra expense of other chemicals until they are finally forced by resistance to switch to something else. But an article reporting on the Weed Science Society meeting concludes, "With few, if any, new blockbuster chemicals in the pipeline, the question may become whether there will be alternative programs to switch to if glyphosate loses its effectiveness." [see "Glyphosate resistance dominates weed science meetings", Mike Holmberg, Farm Chemicals Editor, Successful Farming December 6, 2002, http://www.biotech-info.net/dominating.html]
Among the CONCLUSIONS in the Syngenta report:
-Specific weed resistance can reduce a farm's rentable value by 17 percent
-The greatest weed-resistance concern is glyphosate tolerance in RR crops
-More than half of farm managers placed it ahead of their concerns about weed resistance to atrazine, Pursuit, ALS herbicides or propanil
-Almost two-thirds (63 percent) of these professional farm managers expect the importance of glyphosate tolerance to increase in the future when determining rental values and land appraisals. "Given the increasing adoption of RR technology in corn,soybeans and cotton,these professional farm managers and rural appraisers felt the importance of glyphosate- resistant weeds will increase in the future.Overall, 63 percent said it will become a bigger problem."
-Almost half (47 percent)now require practices to manage weed resistance... This is expected to grow to 54 percent in the future
-Seventy percent said the use of weed resistance-management practices already influence their tenant selection.
The report also looks at western Australia, where weed resistance to herbicides is becoming a big problem for land productivity.
Syngenta's 10-page 'White Paper' describing the research and the results is available as a pdf (requires Acrobat) on line: http://
www.ecast.protusfax.com/redirector.asp?URL=http://
www.syngentacropprotection-us.com/Resources/Prod/Touchdown/
Land_Values.pdf&BID=45925538&EID=4491.pdf
Or e-mail your request for a copy of the report to Jennifer McManus of Gibbs & Soell at <mailto:jmcmanus@gibbs-soell.com>

********************************************************
12. Adverse Environmental Impacts of GE Bt Cotton Chinese Experience Illustrates the Need for International Liability Rules
Press Release from Greenpeace International. Date: 4 June 2002
http://www.greenpeace.org/%7Egeneng/highlights/gmo/jun3_china.htm
BEIJING/AMSTERDAM, 4 JUNE 2002 - A Greenpeace report reviewing Chinese experience of genetically engineered (GE) Bt (Bacillus thuringiensis) cotton shows adverse environmental impacts after just five years of commercial growing, concluding that the variety will be ineffective in controlling pests after eight to ten years of continuous production. Bt cotton is the main GE crop variety grown in large-scale commercial production in China.
Laboratory tests and field monitoring conducted by four Chinese state-owned science institutes verify:
- a resistance build-up towards Bt in the main target pest, cotton bollworm: susceptibility of bollworm to the Bt toxin fell to 30 percent after 17 generations under continuous feeding with Bt cotton leaves. The resistance of the bollworm increased 1000 times when the feeding was continued to the 40th generation.
- a significant reduction of the parasitic natural enemies of cotton bollworm.
- an increase of secondary pests: e.g. cotton aphids, cotton spider mites, thrips and others, replaced the cotton bollworm as primary pests in some of the cotton fields.
These factors have forced farmers to continue the use of chemical pesticides, and increased the possibility of outbreaks of certain pests due to the destabilized insect community.
The author of the study, a researcher at the Nanjing Institute of Environmental Sciences, and an advisor for Greenpeace, Professor Xue Dayuan, said: "The report confirms that the Bt cotton is released to the environment prematurely. After five years of growing, Chinese farmers and scientists are now faced with serious problems and confronted with the fact that too little is known about the interaction of GE crops with the environment. High hopes have been brought crashing down and reality shows that the information from the GE industry has been unsubstantiated."
Bt cotton, a genetically engineered variety containing a gene from soil bacteria inserted to produce a toxin that kills certain types of pests, was first introduced to China in 1997 by Monsanto. It was advertised as a magical fix to pest problems. Since then the area of cultivation has increased to 1.5 million hectares in 2001, which is 35 percent of the total cotton area. Monsanto's Bt cotton accounts for two third of all GE cotton grown in China.
"As farmers growing this GE crop are now finding themselves entangled in Bt- resistant superbugs, emerging secondary pests, diminishing natural enemies, destabilized insect ecology, and the need to keep spraying chemical pesticides to deal with the increasingly uncontrollable situation, will Monsanto deal with any of these problems their lack of precaution have caused?" asked Lo Sze Ping, Greenpeace China Program Manager.
"The Chinese government has a role in helping the international community to ensure that corporations such as Monsanto are held liable for the damage they are causing by having developed and released GE crops," Lo added.
Further information:
"A summary of research on the environmental impacts of Bt cotton in China"
- executive summary
- full report
[see webpage]
**********************************
13. Biotech Firm Mishandled Corn in Iowa
Article from the Washington Post. Date: 14 November 2002
http://www.washingtonpost.com/wp-dyn/articles/A51859-2002Nov13.html

The biotechnology company accused of mishandling gene-altered corn in Nebraska did the same thing in Iowa, the government disclosed yesterday. Fearing that pollen from corn not approved for human consumption may have spread to nearby fields of ordinary corn, the U.S. Department of Agriculture ordered 155 acres of Iowa corn pulled up in September and incinerated.
The disclosure raised new questions about the conduct of ProdiGene Inc., a company in College Station, Tex., that is now under investigation for allegedly violating government permits in two states. The ProdiGene matter is proving to be a significant black eye for the biotech industry, which has been trying to reassure the public it can be trusted not to contaminate the food supply.
The new disclosure is also likely to have a political impact in Iowa, where politicians of both parties have been attacking a new industry-sponsored moratorium on planting genetically altered corn anywhere in the Midwest corn belt. The ProdiGene case is an example of the kind of breakdown that moratorium is meant to prevent.
Both the government and environmental groups have long been keeping watch on ProdiGene, a small company pushing aggressively to turn corn plants into mini-factories to produce protein-based pharmaceutical or industrial products. ProdiGene is the only company to have entered commercial production of such a protein, an enzyme called trypsin, and it is working on many others.
In neither Nebraska nor Iowa did gene-altered corn, nor soybeans growing in the same fields, enter the food supply, the USDA said yesterday. Cindy Smith, acting head of biotechnology regulation for the department, said that was because government inspectors have been keeping a close eye on ProdiGene all year.
"It wasn't luck" that inspectors caught the problems before any unapproved products entered the food supply, she said. "It was planned luck."
She made it clear the government considers the violations significant and is weighing serious penalties. In addition, she said the USDA may consider revising its rules to lessen the chance of similar problems in the future. ProdiGene maintained its silence on the issue last night. Since news of its difficulties first surfaced Tuesday, the company has issued only a general statement saying it would work with the USDA to correct unspecified "compliance challenges." ProdiGene has been trying to negotiate a settlement with the government.
Before the Iowa case was disclosed, environmental groups attacked the USDA yesterday for its handling of a problem in which 500,000 bushels of Nebraska soybeans got mixed with a small number of genetically modified corn plants, calling the mixing a "gross failure" of the regulatory system designed to protect the food supply.
Several groups assailed the government's refusal to identify the industrial or pharmaceutical protein that may have been contained in the corn, saying that even though the soybeans were intercepted before they reached the food supply, the public still has a right to detailed information.
"There is a genetically engineered pharmaceutical or industrial chemical that mistakenly entered into the grain supply, only one stop away from getting into our food, and the government isn't talking," said Matt Rand, biotechnology campaign manager for the National Environmental Trust. "The public has the right to know what's going on."
It was unclear yesterday whether the corn involved in the Iowa and Nebraska cases was the same variety, or whether they were different varieties designed to produce two different proteins. The USDA and the Food and Drug Administration have quarantined 500,000 bushels of soybeans at a grain warehouse in Aurora, Neb. while deciding what to do.
About 500 bushels of soybeans, containing a small but detectable amount of leaves and stalks from gene-altered corn plants, were mixed into the 500,000 bushels, compromising the whole lot. The USDA and the FDA have said the beans will likely be destroyed or turned into fuel.
The biotechnology industry argues that work of this type can be done safely, as long as strict guidelines are followed, but environmental groups argue that human error is inevitable and the crops will eventually taint the food supply. Most proteins are rapidly destroyed in the human digestive tract, but a few can survive long enough to potentially cause health problems.
Members of the Biotechnology Industry Organization, a Washington trade group, recently agreed to stop planting in midwestern states any corn altered to produce pharmaceutical or industrial proteins, and to stop planting canola altered in a similar way on the Canadian prairie. Some Canadian biotech companies don't belong to the trade group and have not endorsed the ban.
In both the Iowa and Nebraska cases, ProdiGene, or farmers working for the company, grew test plots of gene-altered corn in 2001. Ordinary soybeans were planted in the same fields in 2002, but a few corn seeds left over from the year before sprouted. The company was required to ensure those corn plants were removed before they could contaminate the soybeans or spread pollen to nearby corn fields, but the company failed to do so, the government has said.
In the Iowa case, the gene-altered corn may have been spreading pollen at the same time plants in nearby fields were receptive, raising the theoretical possibility that genes unapproved for human or animal consumption could have spread into ordinary field corn, the USDA said. Government inspectors therefore ordered that 155 acres of nearby corn be uprooted and burned.
****************************************
14. Would You Like Frankenfries With That?
Press Release from Greenpeace. Date: 17 July 2002
http://www.greenpeace.org/news/details?news%5fid=18279
A UK study of human volunteers fed a hamburger with genetically modified soya and a milkshake has found GM genes in human gut bacteria. But more surprising than the research itself, is the fact that this is the FIRST human volunteer trial on the effects of GM foods on our bodies.
We've known for years that a meal of hamburgers and a milkshake isn't good for us, but now there is new cause for concern.
A study by Newcastle university for the UK Food Standards Agency revealed genetically modified (GM) genes are showing up in human stomach bacteria. The researchers fed seven volunteers who have had their lower intestines removed a hamburger with GM soya and a milkshake. The stools tested from the volunteers' colostomy bags showed that a "relatively large portion of the genetically modified DNA survived the passage through the small bowel."
More astonishing, this is the world's first trial of GM foods on human volunteers.
"I'm sorry, did you say world's first study of the effects of GM food on human volunteers."
Yes, that's right. We have been eating genetically modified organisms in our foods for years now and this is the first time that the effects have been studied on real live human beings since the foods were widely introduced. At least for which the results have been published.
Yet all along, biotechnology companies have been telling consumers - "it's safe, it's good for you" - assuming that the genetically engineered genes would be digested and disappear like asteroids burning up on entry into the atmosphere.
The study went further to see if this genetically modified DNA could be transferred via bacteria in the large intestine. In laboratory simulated gastrointestinal tracts, three of the seven samples revealed bacteria had taken on the herbicide-resistant gene. And this was after only one GM meal. There have been no studies of the long term effects of introducing GM food into people's diets.
This study clearly demonstrates that we can get genetically modified DNA in our stomach bacteria, something the bio-tech companies used to deny was possible.
This research raises some pretty serious health concerns.
For years environmental and consumer groups have been questioning the safety of bio-tech companies using antibiotic-resistant marker genes to identify the GM cells during development.
Some scientists believe that eating GM food containing these marker genes could encourage gut bacteria or oral bacteria to develop antibiotic resistance. This new research suggests that this could very well happen, even at very low levels after just one meal.
The only thing we can surely conclude from this study is we still don't know enough about the effects of GM foods on humans or the environment. The companies making millions off this technology have taken the attitude it is safe until it is proven unsafe, but we must insist on a new global policy - better safe than sorry.