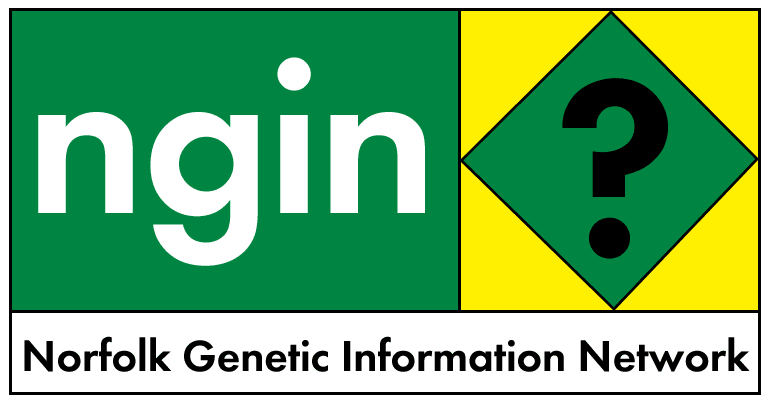 8 February 2003

INDIA'S BT COTTON DISASTER REPORTED AS COLOSSAL SUCCESS!!!

High yield from India's GM crops
http://news.bbc.co.uk/2/hi/south_asia/2735991.stm
BBC News: Genetically modified cotton crops in India - developed to resist insects - have a dramatically increased yield, scientists say...

GM crops boost yields more in poor countries
http://www.newscientist.com/news/news.jsp?id=ns99993364
New Scientist | Field trials in India suggest that genetically modified crops have far greater benefits in developing countries, than the developed countries for which they were developed...

Compare and contrast:

"Influenced by the high-decibel campaign by Mahyco-Monsanto Biotech and with a lot of hope, Akki Ramulu raised the Bt Cotton hybrid buying the seed at Rs. 1,600 a packet (Bt Mech 162), about four times higher than the usual hybrid variety Bunny (Rs. 450) on an acre of his land. But after six months, he is a shattered man. After months of hard work, he may just be able to get a quintal of cotton, against the promised yield of 10-12 quintals per acre."

Following this kind of dire publicity over the performance of its GM (Bt) cotton in India, and with many poor Indian farmers facing ruin, Monsanto-Mahyco came up with findings which it provided to the Indian government showing that really it had all been a great succees! Unfortunately for Monsanto, Greenpeace-India sent its own researchers to check up on how the data had been compiled and, amongst much else, the researchers collected testimonies from farmers who said that they had been advised by the company to inflate their real yield figures! Many other irregularities were also found.

Now comes research from Germany based on a long distance analysis of Bt cotton performance in trials conducted by, wait for it... Mahyco-Monsanto! And guess what? The results are absolutely spectacular. "In the study the researchers found that average yields for Bt cotton were a remarkable 80 percent greater than their non-Bt counterparts, and 87 percent greater than the local cotton hybrids." (Center for Development Research, Germany, Press Release No. 2 - http://www.zef.de/press.htm)

This is exactly like the industry hype in North America which has always been undermined by actual independent controlled trials, many thousands of which have shown significantly decreased yields with GM crops.
https://members.tripod.com/~ngin/151201b.htm
https://ngin.tripod.com/farming.htm

The Bt cotton results have just been published in Science (Vol. 299, p.900) and hyped via press releases from the Center for Development Research in Germany. The press release doesn't limit itself to cotton but talks generally about GM crops claiming if this can work with cotton, then food crops will be just the same.

Multiple items follow on this extraordinary confidence trick.

***

From: Charlie Kronick

Sent: Friday, February 07, 2003
To: 'letters@thetimes.co.uk'
Subject:Indian Farmers reap benefit of GM cotton crops

Sir

In coverage of reseach into genetically modified cotton (Indian Farmers reap benefit of GM cotton crops, 7 February), The Times has uncritically accepted the findings of the business interest with most to gain from the sale of GM technology to India. To clarify, the paper published in Science this month, which your reporter found to be so impressive, is in fact a long distance analysis of trials conducted by Mahyco - a Monsanto subsidiary in India.

If Monsanto conducted field trials in the UK with little or no oversight, one would not expect reputable media outlets to give those results much credibility. Instead you might look at independent research which has found that the commercial planting of GM cotton in the same regions covered by the Mahyco study have suffered from poor yields as well as widespread crop failures, leaving many small farmers calling upon the Indian Government for compensation ranging up to GBP60 million. Where the crop did survive, the high cost of the seed and the need to spray for pests that are not vulnerable to Bt cotton means that the cost per hectare is over two (and sometimes up to four) times greater than conventional hybrids or traditional varieties. Who benefits from GM crops? Monsanto.

Yours sincerely,

Charlie Kronick
Chief Policy Advisor
Greenpeace

***

2. from Rod Harbinson <harbinson@zonnet.nl> to BBC World Service

On Friday 7 February BBC World Service had an outrageously biased programme about Bt cotton on its Science in Action programme.. I have written to complain and encourage you to do likewise. Write to: newsonline.complaints@bbc.co.uk

The programme can be accessed on the internet:
http://www.bbc.co.uk/worldservice/programmes/sci_act.shtml
It is also possible to write a message here but you can't cut and paste longer messages to them.

Dear World Service

Has the World Service turned into a propaganda mouthpiece for the genetic engineering industry? Your report on GE Bt cotton on Science in Action, 7 February, presented by Helen Sewell and produced by Martin Redfern, would certainly suggest so. In the entire report there was only one question that probed the many risks of transgenic cotton.

However what I found highly disquieting was that the programme focussed totally on the future promise of increased yields of transgenic Bt cotton in India and Africa. It totally failed to mention the fact that the recently concluded first growing season of GE Bt cotton in India is well documented as an unmitigated disaster for thousands of farmers who paid 4-6 times more for the GE than conventional seed only to have it fail in the fields. Many had to resort to expensive spraying of the Bt plants because the promised resistance did not materialise. Furthermore the plants proved more susceptible to disease such as 'leaf curl virus' and root rot than conventional varieties. Many farmers are claiming compensation for the fiasco that has plunged them into debt. Even Indian government officials who had allowed commercialisation of the technology admitted that the experiment had gone horribly wrong.

The only voice in the whole debacle to claim success of the harvest was the Indian subsidiary GE seed supplier Mahyco-Monsanto (well what a surprise). Their findings have been criticised by many quarters for using flawed and incomplete methodology.

That the programme failed to mention any of these issues whilst at the same time promoting future use of this problematic technology in India is a disgrace that serves to compound the severe problems that Indian farmers face. On such a contentious issue with many listeners deeply opposed to GE crops, would it not make for more sensitive programming to at least provide space for a counter view, of which there was none? How about redressing the balance by giving a voice to some of those Indian farmers whose livelihoods have been devastated by adoption of GE Bt cotton?

Yours sincerely
Rod Harbinson

***

Rod's 'Annexes on the real story' - multiple items

"In the laboratory, we have easily grown pink bollworms resistant to Bt cotton in the laboratory," Carriere said. "So their relatives in the field have a potential to evolve resistance that's quite high." researcher Yves Carriere, an evolutionary ecologist at the University of Arizona in Tucson, told United Press International.

((((((

Rajendra Kulkarni, a progressive farmer, who has taken up Bt Cotton cultivation on his one acre plot on the outskirts of Jewargi in the district, said the expected yield of Bt Cotton was around 10 quintals an acre, which was much lower than the company's claim of 15 to 20 quintals.

Vijayakumar, Sales Officer of Mahyco-Monsanto, said the yield was low because seeds were sown late, and due to the sap-sucking pests.

Mr. Kulkarni said that he did not find much difference between Bt Cotton and other varieties as far as the yield was concerned. He sprayed pesticides after noticing bollworms in the plants as usual.

((((((

TITLE: Bt cotton an official writeoff
SOURCE: The Hindu, India, by S. Ramu
http://www.hinduonnet.com/thehindu/2003/01/26/stories/
2003012601690500.htm
DATE: Jan 25, 2003

Bt cotton an official writeoff

NALGONDA JAN.25. Belying the claims of the Mahyco-Monsanto Biotech (India), Agriculture Department officials have made it clear that Bt cotton is a disappointment in the district. They have informed the same to the State Government in a special report.

At a meeting at the Joint Director's office here on Saturday, Divisional Assistant Directors of the department said that the cotton variety had failed to yield desired results. Interestingly, some of them felt that other hybrid varieties fared well than the Bt seed.

Taking to The Hindu, the JD, M. Laxman Rao, said: "The seed did not have the impact as it was propagated. It has failed to show good results in the yield as well as in pest control."

As many as 359 farmers of the district opted for the controversial cotton variety to wipe out the debts at one go but the reality has proved disastrous. In all, the seed was sown on nearly 250 acres mainly in Halia, Kodad and Suryapet divisions, according to officials.

The Mahyco allocated 600 packets of MECH-162 variety to the district out of which 140 were sold in Nakrekal and each 30 in Kodad and Nalgonda.

In tune with an order of the Commissioner and Director of Agriculture, the ADAs prepared a report with farmer-wise details on the performance of the Bt cotton and submitted it to the JD's office.

Summing up the report, the JD said that the feedback was not encouraging. When asked if it was due to drought, he said that other local varieties fared well in similar conditions. Surprisingly, some of the ADAs had reportedly observed high pest incidence in the Bollguard seed than in other varieties.

"Going by the hi-pitch propaganda, the Bt seed should have much resistance but the ground reality is in contrary," said another ADA, who has done the leg work and interacted with ryots to know the performance of the Bt seed.

Another ADA, Murali, said that all the varieties had not shown any sign of pest attack in first 90 days but later it was found that the Bt variety too was susceptible to the bollworm. He opined that a thorough research should be done to know the impact of the Bt cotton.

The farmers paid up to Rs.1,600 for a Bt cotton packet that fetches of an acre as against Rs.450 to 500 of normal varieties. However the yield was said to be below or on par, at times, with the local varieties.

The secretary of the district rythu sangham, Bontala Chandra Reddy, who has studied the impact of the drought on farming community, said that it had killing impact on the finances of farmers.

"Farmers were carried away by the high-decibel and hi-tech campaign of the company as well as officials. Now farmers seek to know who pays the heavy loss they incurred," he said.

TITLE: Bt cotton 'success' a lie: Greenpeace
SOURCE: The Times of India
http://timesofindia.indiatimes.com/cms.dll/html/uncomp/
articleshow?artid=35310972&sType=1
DATE: Jan 24, 2003

Bt cotton 'success' a lie: Greenpeace

HYDERABAD: Greenpeace India (GPI) refuted the findings of the Genetic Engineering Approval Committee (GEAC), appointed by the Centre, on the performance of the Bt cotton variety. Greenpeace India said it had undertaken a similar investigation as the one GEAC had done and visited the same Bt cotton farmers in Warangal and Nalgonda. The government has lied to the nation on the performance of Bt cotton. The design and methodology of the GEAC was woefully inadequate to assess and evaluate the performance of Bt cotton, the GPI said in a statement. Refuting the claims of Union minister T R Baalu on the satisfactory performance of Bt cotton based on the GEAC report, Greenpeace said the assessment was done before the end of season. Further, the assessment did not take into account parameters like environmental risks, market rates and labour intensity and that the sample size was too small to come to any conclusions. Greenpeace alleged that the expert team was misdirected in its visits by the Monsanto-Mahyco representatives, who are marketing the Bt cotton in the country. The GEAC experts had visited the "demonstration plots" and had not visited farmers who had a bitter experience growing Bt cotton. Greenpeace also carried the testimonies of farmers who contradicted their statements given to the GEAC on the better performance of Bt cotton. When contacted, agriculture commissioner Sutirtha Battacharya said it was too early to comment on the performance of the Bt cotton. Centre for Resource Education executive director D Narasimha Reddy, part of the Greenpeace study team, said the voice of the farmers was not being heard either by the government or the company promoting the seed.

((((

TITLE: Bt cotton lets down AP farmers: Study
SOURCE: Business Line, India
http://www.blonnet.com/2002/12/09/stories/2002120900760700.htm
DATE: Dec 9, 2002

Bt cotton lets down AP farmers: Study

HYDERABAD, Dec. 8 - BT Cotton, introduced by Mahyco-Monsanto company in Andhra Pradesh, has failed to fulfil its promise, says a study made by agricultural scientists Dr Abdul Qayoom, former Joint Director of Agriculture in the State and Mr Sakkari Kiran of Permaculture Institute of India.

The study report was released to the press here on Saturday by Mr P. V. Sateesh, Convenor of Andhra Pradesh Coalition in Defence of Diversity, a non-government organisation.

The study, conducted in 11 villages of Warangal district in AP, states that in economic terms, Bt cotton has proved a total failure. The current yields for both Bt and non-Bt cotton are same at 4-5 quintals per acre. But non-Bt plants have a life of 2-3 months more and are expected to yield another 3-4 quintals. Therefore, non-Bt cotton will produce at least 30 per cent more cotton.

Besides, the pesticides use has shown only a marginal difference. While farmers have sprayed pesticides 4-6 times, they have sprayed 5-7 times on non-Bt cotton crop.

On the whole, the study states, Bt cotton farmers have spent a total of Rs 8,000 per acre while non- Bt farmers spent Rs 7,100 till date. Bt farmers paid Rs 1,600 for seeds per acre while non-Bt farmers paid only Rs 450 per acre. However, Bt farmers had one spray of pesticides less than the non-Bt farmers resulting in a saving of Rs 400. Despite this, Bt farmer had to end up spending Rs 900 more per acre than non-Bt farmer as had to pay Rs 1,150 more towards the purchase of seed. Besides, the labour charges are stated to be about Rs 150 more for picking Bt cotton.

This apart, the price of Bt cotton is 10 per cent less than the non-Bt cotton in the local market as the size of its bolls and staple length is smaller than the conventional cotton hybrids under cultivation. As a result, in terms of total earning at the end of the cotton season, a non-Bt farmer is estimated to earn around Rs 6,000 more per acre than a Bt farmer, the study says.

Mr Sateesh told newspersons that the findings completely belie the expectations and hype raised by the Bt cotton industry. Bt cotton was expected to reduce pesticide usage, increase the crop yields and enhance the earnings of the farmers. However, it had failed on all three counts and the cotton farmers of Warangal district were saying they would not cultivate Bt cotton hereafter.


TITLE: Economists' Report Card On Bt Cotton
SOURCE: The Financial Express, India, by Ashok B Sharma
http://www.financialexpress.com/fe_full_story.php?content_id=23412
DATE: Dec 9, 2002


Economists' Report Card On Bt Cotton

The commercial sowing of legally approved Bt cotton seeds for one complete season in India is over. The harvesting of cotton in the country has almost come to a close. This is the time to assess the impact of largescale sowing of Bt cotton in the country.

Reports have already come in citing some success stories of Bt cotton cultivation at some places. There are reports of cases where Bt cotton has not fared well in terms of the expected yield and returns to the farmers due to high cost of seeds and more application of fertilisers and water. Some reports say that the seeds 'illegally' distributed by Navbharat have given more promising results in terms of yield and more returns than the legally approved seeds of Mahyco.

In this context, Dr Sudarshan Iyengar, director of Gujarat Institute of Development Research (GIDR), Ahmedabad and Dr N Lalitha, assistant professor of GIDR wrote in the current edition of the prestigious 'Indian Journal of Agricultural Economic' published by the Indian Society of Agricultural Economics, Mumbai castigating the regulatory authority in the country for unnecessarily rushing the approval of Mech 12, Mech 162 and Mech 184 Bt cotton hybrid seeds developed by Mahyco in collaboration with Monsanto.

The experts duo also clarified "the purpose of this paper is not to suggest that we should shun this technology, but to tread cautiously especially in the context of lack of transparency, co-ordination and monitoring by the certifying authorities in adapting a new technology like the transgenic seeds, which has definite implication for India. In future, if it is possible that since the Bt cotton seeds have the government certification to go for commercialisation, there could be a tremendous demand, which could pave for hike in prices and adulterated seeds. There should be an undertaking by the company for eventual compensation of the farmers if the seeds fail. A very strong institution mechanism should be built to prevent the sale of 'truthful' and adulterated varieties of Bt seeds."

Dr Iyengar and Dr Lalitha questioned "when a country like the US had taken more than 10 years to conduct the trials and subsequent commercialisation, it is unclear why the Indian government is in a hurry to release the transgenic crop. Where developed countries like the US, Australia and even China have so far not allowed the transgenic products to enter the food chain, India has taken a very bold decision to do so, in spite of the reports on allergic impact on humans caused by transgenic corn in Mexico.

In all the countries, so far the produce of the transgenic crops is restricted to industrial applicability alone and has not entered the food chain."

Quoting the regulatory authority in India, the writers duo said "more interestingly, GEAC has said that there is no harm in using the transgenic cotton in food products and no labelling is required for the domestic market, while labelling will be essential for the export market."

The two experts also said that there has been mixed results with farmers in US regarding Bt cotton. They said, "Harvest time reported mixed results with farmers from the West to the East coast reporting of bollworm damage of varying degrees and there was no change in the behaviour of the pest attack but a substantial reduction in the pesticide use." They said also quoted Shiva et al saying, "the returns from the Bt and non-Bt cotton were the same for the US farmers" and further adding, "interestingly, North California State University's research study reported that one in 350 tobacco bud worms carried resistance to the Bt toxin......Bt cotton could remain effective against tobacco budworm for 10 years."

Dr Iyengar and Dr Lalitha said, "Since the concerned State Government's Biotechnology Coordination Committees were not consulted in Mahyco's trials it raises a fundamental question whether the required permission came from GEAC or the RCGM?"

They alleged that field trials were not conducted on a step-by-step basis and the field trial results have not yet been made public.

They said, "ICAR trials have also been carried out only for one season, sometime between June 2001 and March 2002. For identifying the possible pest attack and GMOs impact on the soil diversity and environment, the field trials should have been ideally carried out for a minimum of three to four seasons."

))))))


TITLE: Bt Cotton dashes hopes of riots
SOURCE: The Hindu, India, by K. Venkateshwarlu
http://www.hinduonnet.com/thehindu/2002/12/30/stories/
2002123003130600.htm
DATE: Dec 30, 2002

Bt Cotton dashes hopes of ryots

MALLAPUR (MAHABUBNAGAR DT.) DEC. 29. It is a double shock for the cotton farmers of this small dusty village of the perennially drought-hit district. First it was drought that cut into their earnings and now it is the failure of Bt Cotton.

Influenced by the high-decibel campaign by Mahyco-Monsanto Biotech and with a lot of hope, Akki Ramulu raised the Bt Cotton hybrid buying the seed at Rs. 1,600 a packet (Bt Mech 162), about four times higher than the usual hybrid variety Bunny (Rs. 450) on an acre of his land. But after six months, he is a shattered man.

After months of hard work, he may just be able to get a quintal of cotton, against the promised yield of 10-12 quintals per acre.

The remaining crop is either stunted or shrivelled up and full of insects. He had spent Rs. 1,600 on seed, Rs. 4,000 on eight pesticide sprays and Rs. 1,200 on fertilizers. "I should not have believed them. I have learnt a bitter lesson. I will never raise this Bt Cotton," rued Ramulu.

Another farmer, Venkat Reddy, switched over to Bt from the regular Bunny and raised it on three acres, hoping to wipe out his debts. Victim of a confidence trick played by the seed dealer who promised to pay him Rs. 30,000 if the Bt crop failed, Reddy raised it, only to get dejected in four months time. Two cotton pickings later, he says there were not many buyers for Bt cotton, as the lint was less, seeds were more and the staple length was a clear 10 mm less than the Bunny variety.

"While the Bt cotton fetched Rs. 1,300 a quintal, the Bunny still commanded a price of Rs. 2,600," he said making rounds of the dealer, in vain.

Considering himself a progressive farmer, P. Ranga Reddy, went the whole hog, with liberal help directly from the "company" representative.

Bt cotton was raised all over his 11 acres and he spent Rs. 1 lakhs on seed, pesticide sprays and fertilizers.

The Bt Cotton was much better here compared to the other farms but he is nowhere near recovering his cost.

Three factors might have helped him in minimising the loss - direct supervision by the company man, a switchover from mirchi to cotton and heavy use of pesticides.

Farmers of nearby villages such as Fatimapur, Gudur, Reddypalem, Cheguru and Narsappagudem in Kothur mandal, who have raised Bt cotton on hundreds of acres are also on the verge of incurring huge losses.

But the question is who will pay the compensation for the loss, the company or the Government, which has approved its commercialisation. At a meeting at Fatimapur, organised by the Telangana Natural Resource Management Group (TNRMG) a network of 12 NGOs, cotton farmers from these villages and from Ranga Reddy and Adilabad poured out their anger at the crop failure, explained the way they were deceived and vowed not to go in for Bt Cotton in future.

"It is clear that the Bt Cotton has failed on all counts and the claims made by the company have been proved wrong. It has neither improved the yield through better plant protection nor reduced the pesticide usage."

In fact, the Bt cotton crop raised by P. Ranga Reddy of Mallapur showed that expensive pesticides like tracers, cypermethrin, confidor and avant were used defeating the very objective.

"The returns were not as promised as the pod itself was small, seeds were more, lint and the staple length were less," said the farm scientists team, comprising K.V.R. Chowdary, Prasada Rao and S. Jeevananda Reddy, after the field visit.

"In the light of these ground realities," they demanded immediate withdrawal of the approval granted by the Genetic Engineering Approval Committee to Monsanto-Mahyco and payment of compensation to farmers.


TITLE: Mahyco's Bt cotton variety 'not up to the mark'
SOURCE: The Hindu, India, by Gargi Parsai
http://www.hinduonnet.com/thehindu/2002/12/19/stories/
2002121902041700.htm
DATE: Dec 19, 2002

Mahyco's Bt cotton variety 'not up to the mark'

NEW DELHI DEC. 18. Genetically engineered Bt cotton variety released by Monsanto (Mahyco) in India has not been `up to the mark', the President of the Indian Industry Seed Association, M. Prabhakar Rao, said here today when asked specifically about the failure of the crop in several States including Andhra Pradesh. Mr. Rao, who was here to organise a national seminar on 'Bhartiya seed industry', was reluctant to be drawn into a discussion on the failure of Mahyco variety of cotton. He did, however, admit that the Bt cotton "would work better if it went into the right genetic background" and addressed the pest scouting performance. To that extent, more trials were needed in India. Mr. Rao said in the globalisation era, indigenous seed industry needed support from the government for which they've organised a national conference on 'Globalisation: Challenges and opportunities'. He opposed a new clause introduced in the draft Seeds Act which called for compensation to farmers in case of failure of a variety.

(((((((

TITLE: Failure of Bt. Cotton in India
SOURCE: Research Foundation for Science, Technology and Ecology, India
DATE: Sep 26, 2002

Failure of Bt. Cotton in India
How many more farmers will Monsanto sacrifice for creating profits by selling deceit

On 26th March 2002 inspite of inadequate tests of biosafety and viability, Monsanto managed to get clearance for commercial planting of three varieties of genetically engineered Bt. cotton from Genetic Engineering Approval Committee (GEAC) under Ministry of Environment and Forests (MoEF).

Ironically, this permission was granted in spite of an ongoing Supreme Court case, filed by RFSTE, challenging the 1998 field trials and stating that there were numerous irregularities and violations of biosafety laws and guidelines in previous year field trials. Even then the GEAC have cleared Bt cotton for commercial release by Monsanto-Mahyco.

The Research Foundation for Science, Technology and Ecology (RFSTE), Navdanya, farmers unions and public interests groups in India had warned the government that this irresponsible, rushed clearance would have high cost for farmers in terms of the economic sovereignty and seed sovereignty. What we have had predicted has come true.

In three major states Bt. cotton has been wiped out completely leaving farmers in great economic and livelihood crisis. Not only the new pests and diseases emerged, the Bt. cotton has failed to even prevent bollworm attack for which it has been designed. While Bt. cotton is sold as pest resistant seed in India, it has proved to be more vulnerable to pest and diseases than the traditional and conventional varieties.

Madhya Pradesh, the heart of the cotton-growing belt in India, witnessed total failure of genetically engineered Bt. cotton. The farmers of Khargoan district where Bt. is a 100% failure are up in arms against Monsanto-Mahyco that supplied these GM seeds and are demanding compensation from the company for the failure of their crop. The failure of the Bt. cotton has devastated the farmers since they have spent five to six times to buy seeds of Bt. than the normal seed. The economics that was worked out by the Indian Council of Agricultural Research (ICAR), Genetic Engineering Approval Committee and Monsanto-Mahyco to promote this unsustainable technology has turned out to be untrue.

Bt. cotton has been afflicted with the 'leaf curl virus' in the whole of northern states of India. Dr Venugopal, ex-project coordinator of the Central Institute for Cotton Research (CICR), Coimbatore told Business Line that while some of the private hybrids and varieties released earlier were resistant to LCV, Bt cotton was found susceptible to LCV.

In Maharashtra, the adjoining state of Madhya Pradesh, the same story has been repeated. In Vidarbha, primarily cotton growing area in Maharashtra, Bt. cotton crop has failed miserably. The first GE crop has been failed in 30,000 hectares in this district alone, completely devastating the already poor farming community. The farmers of the area are demanding a compensation of Rs. 5000 million (500 crores rupees) to meet their economic loss lest they would take a legal action against the Government of Maharashtra and Monsanto-Mahyco for allowing sale of inadequately tested GM seeds.

The Bt. cotton crop in Vidarbha has been badly affected by the root-rot disease, a disease of roots. It is believed that this disease is caused due to wrong selection of Bt genes developed in America and brought to India. Many farmers have recorded only upto 50% germination of seeds and many others had poor germination, which is suspected to be caused by both, drought and poor seed quality. While other cotton varieties have also been adversely affected by the drought, they report a failure rate of only around 20%.

President of the Vidarbha Jan Andolan Samiti, Mr. Kishore Tiwari, gave a legal notice to Ministry of Agriculture demanding the recovery of loss of Rs. 500 (5000 million rupees) crore incurred by the farmers due to sowing of Bt. cottonseeds.

The main idea behind approving genetically engineered Bt. cotton as a commercial crop was that this would increase farmers' income by reducing expenditure on chemical pesticides, which accounts for 70-80% of the total expenditure on hybrid cotton due to the heavy infestation of pest, mainly American Bollworm in last 3-4 years and the increased evolution of resistance to the chemical pesticides.

However, in Gujarat there is a heavy infestation of bollworm on the Bt. cotton in the districts of Bhavanagar, Surendranagar and Rajkot. Initially Bt. Cotton was found resistant to Bollworms in the early phase of plant growth, but as soon as the formation of boll has started, the worms started attacking them. The Department of Agriculture, Government of Gujarat has written to the Gujarat Agricultural University to submit a status report providing detailed information about the kind and intensity of the damage. It has also been found that Gujarat is growing 18,000 hectares of the Bt. cotton more than the permitted 12,000 hectares by the Government of India. (Gujarat Samachar, 21st September 2002)

The failure of Bt. cotton case in India reaffirms RFSTE's stand of safety first- commercial release of any new genetically engineered crops (e.g. transgenic mustard) and organisms must be frozen till a proper independent tests are conducted, the proper biosafety structure are put in place and capacity is built at the multiple level of governments as well as farmers to deal with biosafety issues.

It is not just in the case of Bt. cotton that corporation like Monsanto are deceiving poor farmers. Monsanto is pushing the farmers of drought stricken and famine-ridden Udaipur and neighbouring districts of Rajasthan to take to industrial farming of maize, and to use its Roundup, no doubt as a prelude to introducing the genetically engineered Roundup Ready varieties once farmers are further pushed on to this ecologically genocidal herbicide trap. But Monsanto is introducing hybrid corn and Roundup (herbicide) with false claims to deceive poor and innocent farmers of Rajasthan.

Monsanto claims that as a result of the Humsafar programme, the yield of maize rose from 25 quintals per hectare to 50 quintals per hectare and the profitability of the farmers also doubled form Rs. 7500 per hectare to Rs. 15000 per hectare, whereas its publicity brochures distributed among the farmers is claiming even much higher yields i.e. 50-90 quintals per acre (125-225/hectare).

However, a study conducted by RFSTE shows that Monsanto claims are based on utter lies. Monsanto's own field staff at Wana and Menar villages in Udaipur reported that their varieties have achieved maize productivity of only 12 quintals/acre (30 quintal/hec.).

Three Different and Contradictory Productivity Claims by Monsanto:
- Reported by Monsanto field staff:
2.4 qtls/ bigha; 12 qtls/acre; 30 qtls/hectare
- Reported by Monsanto for the Humsafar Award:
4 qtls/bigha; 20 qtls/acre; 50 qtls/hectare
- Reported by Monsanto in its brochure:
18-20 qtls/bigha; 50-90 qtls/acre; 125-225 qtls/hectare

However discussion with farmers growing Monsanto varieties and desi (local) varieties reveals that there is hardly any difference in the yield compared to the desi maize varieties. While desi maize varieties yield 6 quintals per acre (15 quintals per hectare) whereas Monsanto varieties yield 7 quintals per acre (17.5 quintals per hectare).

Moreover there is a vast difference in the cost of the desi and Monsanto varieties. While cost of these Monsanto seeds vary from Rs. 250 to 275 for a packet of 5 Kg., whereas the same quantity of Desi/Local varieties costs only Rs. 25. However there have been no tests, whether these "high yielding" hybrid varieties seeds are genetic engineered. This is urgently required since Monsanto has recently extended its operation to 98 villages in Udaipur, Chittorgarh and Banswara districts of Rajasthan and so far So far about 80 tonnes of seed have been sold to the farmers of the region.

However, Monsanto's much-lauded project "Humsafar" actually involves the introduction of its eco-narcotic, Roundup (the controversial glysophate- based herbicide) to small and marginal peasants Udaipur, and turning an important local food and fodder crop into raw material for industry. Monsanto, through its new varieties of maize, is pushing to increase the sales of its broad-based herbicide Roundup in Rajasthan.

For Roundup, farmers are being totally misled about its safety in a region, which is drought prone, the ready recipe for desertification.

Herbicide use is supposed to reduce labour involved in tilling and weeding, and at the same time, reduce competition for nutrition and space by killing of the weeds. The concept of weeds as competing for nutrition and space with cultivated crops is the result of monocultures, where all crops other than the one being "cultivated" is considered a weed. However, small farmers, such as the farmers in Rajasthan, traditionally cultivate more than one crop at a time. In fact, in typical traditional Indian agriculture, there is no concept of weeds. Plants that are not sown often provide food for humans, cattle, and finally for the soil as green manure. Many of these plants and their roots form the most critical ingredient of food security in the drought-stricken region, where people stave off famine through consuming these plants.

Often, the supposed weeds are a source of medicine for humans, for animals and for plants; they also may have pesticidal or other beneficial properties. Udaipur region in fact, is rich in its naturally growing medicinal plant diversity used by thousands of traditional healers for ayurvedic preparations.

The killing of agro-biodiversity by the broad spectrum herbicide will only wipeout the rich medicinal plants biodiversity but also the fodder for animals the which has become more scarce due to drought in Rajasthan. Already hundreds of animals have died in Rajasthan, the scarcity of fodder will lead to increased starvation and deaths of animals.

The case of both Bt. cotton and hybrid corn-Roundup sales confirms that the corporations like Monsanto are not selling farmers' prosperity but disaster. It is time for an independent assessment of Monsanto's seeds and products worldwide. Meantime the scientific call for a freeze on commercial release of any genetically engineered crop must be headed if poor peasants have to be saved.

For any further information:
Research Foundation for Science, Technology and Ecology (RFSTE)
A - 60, Hauz Khas, New Delhi - 110016, INDIA
Tel: +91-11-6561868, 6562093
Fax: +91-11-6856795, 6562093
Email: rfste@vsnl.com

((((((


TITLE: 'Bt cotton prone to leaf curl virus in North India'
SOURCE: The Hindu business Line, India, by L.N. Revathy
http://www.blonnet.com/businessline/2002/08/20/stories/
2002082001571100.htm
DATE: Aug 19, 2002


'Bt cotton prone to leaf curl virus in North India'

THE initial euphoria for the Bt cotton appears to be strangely missing, with growers adopting a 'wait and watch attitude' to see how it performs this season. Sowing is yet to commence in Tamil Nadu but in the northern and central parts of the country, the growers seem to have evinced more interest for the Bt cotton crop to tackle the heliothis menace.

Even while preliminary reports from the North zone reveal that the crop performance has been good this far, cotton scientists say the Bt cotton raised in the northern belt has been found susceptible to the leaf curl virus (LCV), though in a 'limited way' in about 5 to 10 per cent of the area.

Dr Venugopal, ex-project coordinator of the Central Institute for Cotton Research (CICR), Coimbatore told Business Line that while some of the private hybrids and varieties released earlier were resistant to LCV, Bt cotton was found susceptible to LCV.

In some pockets, the spotted bollworm infestation was noticed, he added.

He pointed out that the craze for raising the genetically-modified cotton crop looked real with cotton farmers in Punjab taking to cultivation of 'Udang Super' Bt cotton, which is yet to be cleared by the Government.

Having toured the entire cotton belt in the north and central zone, he said 'Udang Super' Bt cotton was sown in vast areas of Punjab. "It is a wrong tendency, but then the State Government can intervene and legalise it," he said and observed that this was found resistant to both LCV and drought.

"The fear psychosis is looming large among the farmers as 70 per cent of the area under cotton is rainfed and with the monsoon playing truant, there is wide spread apprehension particularly because of the high cost of Bt seeds," he said.

According to him, private hybrids continued to be raised in about 20 per cent of the area, despite the steep decline in the area under cotton this year. The estimated shortfall in area is said to range between 10 and 20 per cent in the north zone comprising of Punjab, Haryana and Rajasthan. He conceded that the extreme drought conditions with temperatures hovering at over 43 degree Celsius had been bad for germination and the spoilage due to wet weather conditions was not there.

((((


TITLE: Govt bans sale of Bt cotton seeds temporarily
SOURCE: The Deccan Herald, India
http://www.deccanherald.com/deccanherald/aug10/s7.htm
DATE: Aug 10, 2002

Govt bans sale of Bt cotton seeds temporarily

DH News Service BANGALORE, Aug 9 - Bowing to protests by farmers, the sale of Bt cotton seeds has been banned in the State temporarily. Agriculture Minister Koujalgi today issued the order at a massive rally of farmers organised in the City by the Karnataka Rajya Raitha Sangha demanding the ouster of American-based Monsanto Research Centre from the Indian Institute of Science premises.

Mr Koujalgi said that the government would convene a meeting of researchers, farmers and others concerned in a few days to build consensus on the issue. Following the assurance by the minister, the protesters dispersed.

Earlier, hundreds of Raitha Sangha activists who took out a rally from City Railway Station were stopped on the Platform Road near Jakkarayanakere by the police. Police had clamped prohibitory orders around one km of IISc. Heavy security arrangements were made to prevent any untoward incident.

KRRS President Prof M D Nanjundaswamy alleged that Monsanto's activities would destroy the genetical uniqueness of the crops in the country. He termed the fight against multi-national seed companies as "second phase of freedom struggle" and added, "they should be chased out of the country to protect the biodiversity and health of the people and farm animals."


TITLE: NGO demands release of BT cotton data
SOURCE: The Deccan Herald, India
http://www.deccanherald.com/deccanherald/aug09/n14.htm
DATE: Aug 9, 2002


NGO demands release of BT cotton data

DH News Service NEW DELHI, Aug 8 - Reviving the Bt cotton controversy, a Delhi-based non-governmental organisation (NGO) today appealed to the National Academy of Agricultural Sciences (NAAS) to release the data collected during the field trial of Bt cotton for the public. Indian Council of Agriculture Research (ICAR) as well as multinational agro-giant Monsanto and its Indian partner Mahyco conducted the field trials on Bt cotton in the last two years.

"These data form the basis of the landmark decision taken by Genetic Engineering Approval Committee (GEAC), the regulatory body which decided that five Bt cotton varieties are safe and effective and therefore gave approval for their release in India. The people have a right to know on what basis this decision was taken," Dr Suman Sahai, President of Gene Campaign said.

Though many NGOs have approached GEAC, which comes under the Ministry of Environment and Forest (MoEF), as well as the Review Committee on Genetic Manipulation (RCGM), under Science Ministry which cleared the transgenic cotton for larger field trials, so far the government has not released the data.

In a letter to NAAS president Dr V L Chopra, Dr Sahai said that the Centre's decision is a clear violation of the Right to Information Act, which gives every citizen the right to access information in the public domain. "The information pertaining to the field trials are public documents and have to be released to the public on request," she added. The NGO has asked the apex agriculture science body to procure the data from GEAC and release it in the public for a thorough scientific screening.


TITLE: KRRS activists destroy Bt cotton in Davanagere
SOURCE: The Deccan Herald, India
http://www.deccanherald.com/deccanherald/aug07/d4.htm
DATE: Aug 7, 2002


KRRS activists destroy Bt cotton in Davanagere

DH News Service DAVANGERE, Aug 6 - Activists of the Karnataka Rajya Raitha Sangha (KRRS) destroyed Bt cotton cultivated in an area of two acre at Rudranakatte near here on Sunday. The activists led by KRRS President Prof M D Nanjundaswamy convinced the farmers before destroying the crops. Security was tightened in the village to prevent any untoward incident. However, the police could not take any steps against the activists as they destroyed the crops after convincing the farmers. Mallappa and Hanumanthappa, two farmers of the village had cultivated Bt cotton. The KRRS activists told them that the crop would have to be destroyed since it affected the environment. KRRS office-bearers Kodihalli Chandrashekhar, K T Gangadhar, Honnur Muniyappa, H Manjunath, M Channabasappa and hundreds of activists participated in the operation. Earlier, addressing the villagers, Prof Nanjudaswamy alleged that the crop though a disease resistant would destroy farmer-friendly insects and affect the environment. He charged that the foreign companies were engaged in destroying the agriculture here.

HARIHAR: Zilla Panchayat chief executive officer N Prabhakarappa has directed the officials to provide funds to continuing education centres for subscription of newspapers. Reviewing the progress of continuing education centres in Hole Sirigere in the taluk, he said that the gram panchayats must provide aid to these centres on a regular basis. He directed the gram panchayats, to provide aid to all the continuing education centres, from the funds given by the Centre. Authorities must takes steps to ensure that aid is provided. He said that these centres must collect books and organise literacy campaigns. They must celebrate the International literacy week more meaningfully, he said. District Health officer Dr Sadashiva Gowda, District Literacy committee secretary I A Lokapur and others were also present.