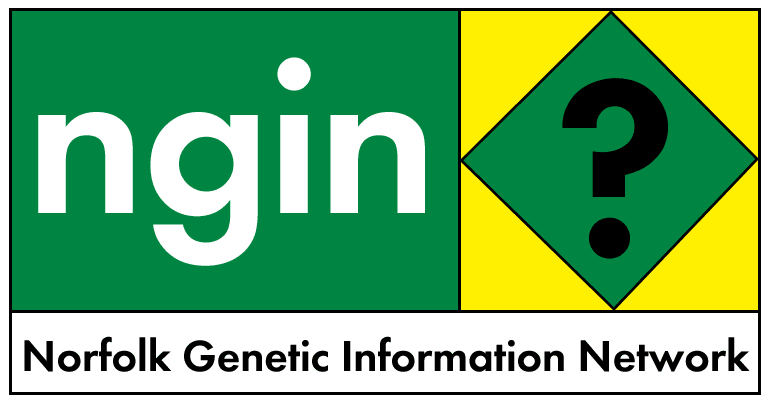 8 April 2002
VENDETTA - CHAPELA DETRACTOR IS A PRAKASH PROPAGANDIST/THE BERKELEY CONNECTION
"To read Nature you would think our entire research had gone south. That is not the case. Our main statement, that there is GM contamination, is not contested by the critics." - Ignacio Chapela
"...the primary concern for many of us is that science is being abused, that the scientific process is being taken advantage of for ideological reasons." - Matthews Metz, a key Chapela detractor

1. Scientist claims vendetta over GM research
2. Chapela detractor is a Prakash propagandist
3. Chapela detractor says everything in Syngenta's garden lovely:
the Berkeley connection
4. Can't Change the Science? Try and Change the Scientists!
***
1. Scientist claims vendetta over GM research; Biotech industry 'fighting back against maize attack'
By James Freeman, Environment Correspondent
The Herald (Glasgow), April 5, 2002
THE scientist who claimed wild maize had been contaminated by genetically-modified crops said yesterday that attempts to discredit his research was part of a "vendetta" by the biotech industry against him.
Dr Ignacio Chapela said he was surprised that the editor of Nature, the world's leading scientific journal, now said it was wrong to have published the paper because there was not enough evidence to support its conclusions.
The research by Dr Chapela and David Quist, which claimed maize in Mexico was affected by DNA from genetically- modified maize, caused a sensation when it was published four months ago - fuelling the anti-GM lobby. However, since its publication, a series of scientific articles have cast doubt on its findings.
Environmentalists believe the sustained attack on Dr Chapela's work is similar to the "witch hunt" faced by Dr Arpad Pusztai, who was forced to leave the Rowett Research Institute in Aberdeen after revealing experimental findings that severely damaged the biotech industry.
Nature acknowledged yesterday that Dr Chapela's paper had been "controversial" and said that, in the light of subsequent scientific criticism and advice, "the evidence available is not sufficient to justify publication of the original paper".
Philip Campbell, editor, explained the authors wished to stand by the available evidence for their conclusions and that he had decided to publish the criticisms and the new data and allow readers to judge the science for themselves.
However, Dr Chapela told The Herald that the scientific criticism was part of a vendetta by supporters of a (pounds) 17.5m deal between Novartis, the biotech giant, and the University of California in Berkeley.
One team of critics, from Washington University, Seattle and the Institute of Plant Sciences in Zurich, claimed Mr Quist and Dr Chapela's conclusion that GM maize had invaded native maize resulted from a flawed assessment and misinterpretation.
Another group of critics, from Berkeley and the US Department of Agriculture, said that "transgenic corn may be being grown illegally in Mexico, but the claim that these transgenes have pervaded the entire native maize genome is unfounded".
Mr Quist and Dr Chapela reply that their critics have been selective, that their findings are compatible with recent studies and have been confirmed by Mexican government studies.
Dr Chapela said: "To read Nature you would think our entire research had gone south. That is not the case. Our main statement, that there is GM contamination, is not contested by the critics."
Dr Doug Parr, chief scientist for Greenpeace UK, said yesterday: "What is happening is very similar to the Pusztai story. "
Dr Doreen Stabinski, professor of environmental politics at the University of the Atlantic, Maine, and a scientific adviser to Greenpeace America, said: "This [PCR] is experimental technology and there are problems associated with it, but in my view the science probably merits the benefit of the doubt."
Anthony Jackson, of the anti-GM campaigning Munlochy Vigil group in the Black Isle, said: "Once again as soon as critical evidence emerges of environmental damage from GM crops a backlash from pro-GM scientists inevitably follows."
***
2. Chapela letter-writing detractor is Prakash propagandist
In March 2000 Matthew Metz (a co-author of one of the two letters published by Nature criticisng the work of Quist and Chapela), collaborated on the production of a special questions and answers sheet, called 'critical issues in agricultural biotechnology'.
This document starts by explicitly acknowledging Metz's role in the production of the report. The document also appears to hype Metz's scientific credentials, describing him as 'Professor, University of California at Berkeley', although at the time he was a graduate student. It's online here:
http://www.public.iastate.edu/~iazelaya/Newsletter_Vol_1_No_3-Addendum.pdf
The document was compiled for CS Prakash's AgBioWorld, which has been at the very heart of the attacks on Chapela, and the exact same document can be found on the AgBioWorld website but, curiously, it now omits Matthew Metz's role in compiling it, while still mentioning the other three contributors. See the censored version at:
http://www.agbioworld.org/biotech_info/articles/critical.html
These are the people Metz was working with:
Gregory Conko (of the Competitive Enterprise Institute -
http://www.cei.org): Conko's employers, the CEI, have been described as a "well-funded front for corporations". Currently with a turnover of $3+ million a year and another million in assets, CEI's long list of known sponsors includes tobacco giant, Philip Morris, and Dow Chemicals ­ the company which once made napalm a household word and which is soon to target the Asian market with its new GE corn. The CEI has played a key role in Prakash's AgBioWorld campaign, of which Conko was a co-founder.
Andrew Apel (editor of the biotech industry newsletter, AgBiotech Reporter - http://www.bioreporter.com): Apel is one of the most extreme of Prakash's supporters, using the Sept 11 attacks to put forward the view that critics of GE, like Drs Mae Wan Ho and Vandana Shiva, had "blood on their hands".
Barun Mitra (of the Liberty Institute - "a free market think tank in India" - http://www.libertyindia.org): The Liberty Institute (aka The Julian Simon Centre) has lobbied hard for approval of Monsanto's GE cotton, claiming there should be "free access" to new technologies without Government interference, "Any government is ill-placed to judge the merits and the potential of any frontier technology. The vetoing power of the government is susceptible to being misused by vested interests who concoct pseudo-scientific arguments and often use unethical means for influencing government's decisions." The Liberty Institute recently hosted a press conference at which representatives of large corporate farmers threatened to grow Monsanto's GE cotton regardless of Government approval. The Liberty Institute has also been a strong supporter of Big Tobacco, publishing, for example, an attack on the World Health Organisation by Roger Scruton - the philosopher recently exposed as in the pay of the tobacco industry. Like AgBioWorld and CEI, the Liberty Institute is part of rightwing coalitions like International Consumers for Civil Society (ICCS) and the International Policy Network (IPN).
Interestingly, in the light of those with whom Metz has been collaborating to promote genetic engineering, Metz has told the Washington Post, "...the primary concern for many of us is that science is being abused, that the scientific process is being taken advantage of for ideological reasons."
[The Biotech Corn Debate Grows Hot in Mexico, Marc Kaufman, Washington
Post, March 25, 2002]
***
3. Matt Metz says everything in Syngenta's Berkeley garden is lovely: the Berkeley connection
Out of the 8 authors who contributed to the 2 letters published in Nature criticising Chapela and Quist's work, at least 5 have signed up to an AgBioWorld statement calling for "relentless criticism and re-examination" which "leads in directions that may conflict with a point of view driven by politics or activism, rather than science."
[http://www.agbioworld.org/jointstatement.html]
Johannes Fütterer, Metz's co-author, has also contributed to AgBioView and several of the authors are also signatories to AgBioWorld's campaign petition in support of genetic engineering.
Ignacio Chapela has said that the scientific criticism of his work is part of a vendetta by supporters of a multi-million pound deal between Novartis (now part of Syngenta) and UC Berkeley (see item 1 above).
Interestingly, a majority of his Nature critics have links to UC Berkeley. Among the AgBioWorld petition signatories at Berkeley, for instance, are 4 of the co-authors of one of the letters:
Michael Freeling
Professor of Genetics
University of California, Berkeley
Nick Kaplinsky
Graduate Student
University of California, Berkeley
Sarah C. Hake
Adjunct Professor
University of California, Berkeley
David M. Braun
Postdoctoral Researcher
University of California, Berkeley
AgBioWorld supporter, Matt Metz, 1 of the 2 authors of the other Nature letter, although currently a post-doctoral fellow at Washington University, was also previously at UC Berkeley.
While there Metz had another letter published in Nature which is indicative of just how much he and like-minded Syngenta-philes at Berkeley must have welcomed Chapela's high profile opposition to the Novartis/Syngenta deal.
In March 2001 Metz argued in his Nature letter (see below) that the Novartis deal had been a boon for Berkeley. Yet, in the view of many, the deal is one of the most extreme examples anywhere in the world of the transformation of a place of higher education into a quasi for-profit company aligned to corporate interests. While Metz mentions no downsides to the Novartis deal whatsoever, for many, looked at in terms of disinterested enquiry and research focused on the public good, the deal has been part of a disastrous transformation at UC Berkeley:
'Donald Dahlsten, the associate dean of the College of Natural Resources, shares... [the] concern. "Molecular biology and genetic engineering have clearly risen as the preferred approach to solving our problems, and that's where the resources are going," Dahlsten says. "New buildings have gone up, and these departments are expanding, while the organismic areas of science -- which emphasize a more ecological approach -- are being downsized."
Dahlsten once chaired Berkeley's world-renowned Division of Biological Control. Today that division, along with the Department of Plant Pathology and more than half of all faculty positions in entomology, are gone -- in part, many professors believe, because there are no profits in such work. "You can't patent the natural organisms and ecological understanding used in biological control," Andy Gutierrez, a Berkeley entomologist, explains. "However, if you look at public benefit, that division provided billions of dollars annually to the state of California and the world." In one project Gutierrez worked on, he helped to halt the spread of a pest that threatened to destroy the cassava crop, a food staple for 200 million people in West Africa. ' [from 'The Kept University' by Eyal Press and Jennifer Washburn in Volume 285, No. 3 of The Atlantic Monthly, pages 39-54.
https://members.tripod.com/ngin/JM063.htm]
...
Correspondence . . . but Syngenta deal is a boon to Berkeley
Nature 410, 513 (29 March 2001) Macmillan Publishers Ltd.
Sir - The editorial "Is the university-industrial complex out of control?" (Nature 409, 119; 2001) stated that Novartis (now Syngenta) "gains a seat in university and departmental research committees and restricts academics' freedom to discuss the benefits of the deal".
As graduate students of Berkeley's plant and microbial biology department, which has made the collaborative agreement with Syngenta, we disagree. We are free to discuss the benefits of the deal, and department committees at Berkeley do not contain members from the company. There is, however, one new committee dedicated solely to awarding research funds from Syngenta, which does include company representatives.
Ironically, Berkeley was the lead player in your Opinion article, but the agreement between Berkeley and Novartis in 1998 is a model for the "new year's resolutions" that the article listed. Information about the agreement is available at http://plantbio.berkeley.edu/PMB-TMRI including limits to publication delay, restrictions on licensing, and a list of projects funded. This document illustrates that the basic research mission of the department is promoted by the collaboration.
Matthew Metz
Department of Plant and Microbial Biology, 11 Koshland Hall, University of California, Berkeley, California 94720, USA
***
4. Can't Change the Science? ExxonMobil Tries to Change the Scientists
Source: Stop Esso (UK)
Posted: April 5, 2002
Despite ten years of effort, Esso/ExxonMobil hasn't been able to stop the world's climate scientists saying that global warming is here and is caused by burning oil, coal and gas. So what does Esso do next? It tries to change the scientists. First on the hit list is Dr Robert Watson, a well-respected, former NASA climate scientist who has led the UN's Intergovernmental Panel on Climate Change for nearly six years. "Can Watson be replaced now at the request of the U.S.?" Arthur G. Randol III, senior environmental adviser for ExxonMobil, asked the White House in a letter leaked to the NRDC this week. True to form, the US government has taken the advice and is now refusing to re-nominate Watson. Esso's argument is that Watson has a personal agenda but fails to mention Esso's own agenda of putting profits before the planet and sabotaging climate science.
Email Mr Randol. Tell him (politely) what you think about his efforts to oust Dr Watson: arthur.g.randol@exxon.com
Copy it to Stop Esso at materials@stopesso.com
For more information, see the Natural Resources Defense Council press release posted on CorpWatch or read the memo at http://www.stopesso.com