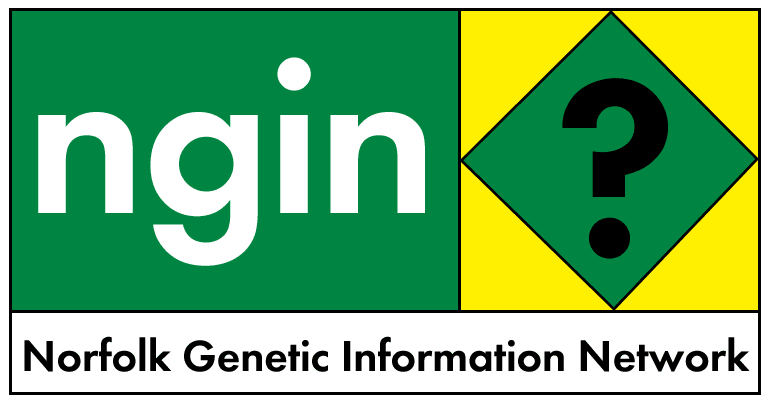 8 November 2002
AFRICAN FOOD FOR THOUGHT/TANZANIAN LAWMAKERS CALL FOR CAUTION ON GM PLANTS
As background on the letter writers below, Roger Bate here writes from Washington wearing his recently acquired 'International Policy Network' hat - possibly because if he wore his more familiar 'Institute of Econmic Affairs' hat, people might remember the IEA's interesting proposal to lease off vast tracts of Africa to the multinationals in the interests of greater agricultural efficiency. If, on the other hand, Bate wore his European Science and Environment Forum hat, people might remember the funding he got for ESEF from Philip Morris while ESEF claimed, "To maintain its independence and impartiality, the ESEF does not accept outside funding from whatever source"! Alex Avery's bald admission that he works for the Hudson Institute seems, by contrast, refreshing - although in fairness he fails to make clear that the Hudson Institute is funded by Monsanto, Du Pont, DowElanco, Novartis, ConAgra, and Cargill, amongst others. (for more on the dubious Bate: https://ngin.tripod.com/rightwing.htm)
1. Tanzanian lawmakers call for caution on GM plants
2. Guardian Letters on the food aid crisis
a) Roger Bate
b) Paul Marsden MP
c) Julian Edwards
d) Alex Avery
e) Charlie Kronick
***
1. Tanzanian lawmakers call for caution on GM plants [shortened]
XINHUA November 7, 2002
DAR ES SALAAM, Nov. 18 (Xinhua) --Tanzanian parliamentarians have urged the government to take cautious measures on the imports of genetically modified plants into the country, local newspaper Daily News reported Thursday. Addressing the parliament Wednesday, Abdula Suleiman Lutavi, acting chairman of the parliamentary committee on finance and economic affairs, warned the genetically modified seeds might cause damage to the environment. He made the remarks while presenting his committee's views on the Protection of New Plant Varieties Bill of 2002 proposed by Minister for Agriculture and Food Security Charles Keenja.
***
2. Letters: African food for thought
Friday November 1, 2002
The Guardian
http://www.guardian.co.uk/gmdebate/Story/0,2763,823638,00.html
Zambia's president would like to protect his nation from the "poison" of GM maize (Zambia slams door shut on GM relief food, October 30). Unfortunately, corpses don't talk, so we'll never know if the famine victims of Mwanawasa's irresponsible policy agreed with him. Some citizens voted with their feet by looting over 500 bags of GM grain from a shortage shed in Mumbwa.
Greenpeace seems to think that Zambia should be congratulated for resisting pressure from US aid agencies and biotech firms. Rather, Zambia should be criticised for bowing to pressure from western NGOs and ignoring the advice of both the World Health Organisation and the UN Food and Agriculture Organisation, which found no evidence of harm caused by GM products. And is Zambia really protecting its "national sovereignty" if it makes decisions based on concerns that the EU's unsubstantiated hysteria over genetically modified goods might prevent future exports to Europe? Given Mwanawasa's behaviour, it seems unlikely that Zambia's people would see a penny of any aid that some NGOs suggest should be provided instead of food.
Dr Roger Bate
International Policy Network, Washington DC
...
When I visited Malawi a few weeks ago the deputy agriculture minister said his country had been pressurised by the IMF to sell its grain stockpiles (IMF policies 'led to Malawi famine', October 29). While there are questions to be asked as to where the money went, the IMF is culpable for exacerbating the crisis. Yet again, its actions speak louder than the World Bank "poverty alleviation" talk. The prime minister's failure to deliver any CAP reform in Europe leaves Africa with little hope of a fair playing field of markets for the next five years.
Paul Marsden MP
Lib Dem, Shrewsbury
marsdenp@parliament.uk
...
The Guardian (London) November 7, 2002
Guardian Letters
Zambia was not pressured over grain
Dr Roger Bate castigates the "irresponsible" government of Zambia, western NGOs and Europe's "unsubstantiated hysteria" about GM foods for putting lives at risk (Letters, November 1). The real culprits are the biotech corporations, which launched GM crops with scant concern for their safety; and the US government which allowed them to do so and now insists on giving surplus GM crops - which can't find a market - to the World Food Programme.
Julian Edwards Director general, Consumers International
...
Charlie Kronock of Greenpeace has no credibility when he claims that his organisation "has not pressured Zambia" on GM foods (Letters, November 2). However, he is even more wrong in claiming that the "Bush administration this summer chose to deliberately offer GM food to the starving in an effort to foist biotechnology on Africa". In fact, the Bush administration had no choice in this matter: under US law, US food aid donations must be made in the form of commodities. Since biotech corn has been approved by three government agencies, America does not segregate biotech from non-biotech. Only tiny amounts of organic field corn are produced in the US: thus the only grain that could be offered is the stocks that contained roughly 30% GM content.
Alex Avery Director of research and education, Hudson Institute, Center for Global Food Issues
...
GM grains
Friday November 8, 2002
The Guardian
http://www.guardian.co.uk/gmdebate/Story/0,2763,836094,00.html
While Alex Avery (Letters, November 7) may not agree with the position of the Zambian government on GM food aid, his enthusiasm of US legislation that favours the promotion of GM crops cannot justify imposing GM food on southern Africa. As an enthusiast for GM crops and food, it is also understandable that he overlooks the international agreement that allows sovereign governments to make their own decisions to reject it: the bio-safety protocol of the convention on biological diversity.
But he is just plain wrong when he states that non-GM maize is not available in the US. According to the American Corn Growers Association, over 50% of US grain elevators segregate GM and non-GM grains.
Charlie Kronick
---
Resisting GE or Die Ultimatum:
http://www.peoplesearthdecade.org/media/article.php?id=63
FORCE FEEDING THE WORLD - a primer on the food aid crisis
https://ngin.tripod.com/forcefeed.htm
See also:
feeding the world? ARTICLES, LINKS, AUDIO and BOOKS
https://ngin.tripod.com/feedtheworld.htm
more quotes on feeding the world
https://ngin.tripod.com/feedingorfooling.htm