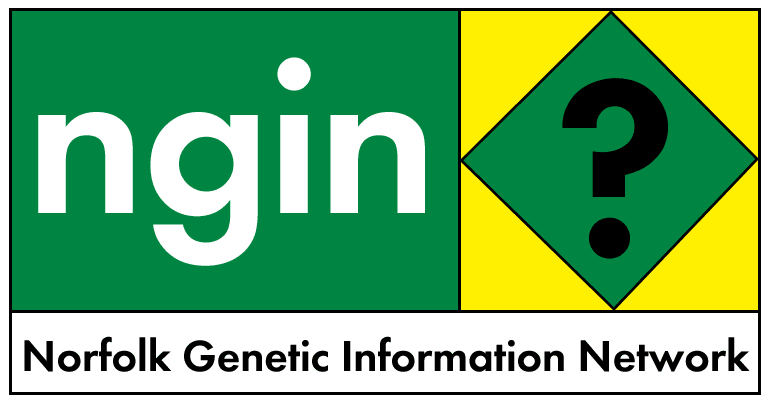 9 January 2003
EUROPEAN NATIONS BACK ZAMBIA'S STAND ON GM FOOD
1.European nations back Zambia's stand on GM food: report
2.Misinformation on USAID
3.Quotes on the food aid crisis
see also how the policies of the US-backed IMF, which advised Malawi to sell off it's grain reserve shortly before the current food crisis, continue to force poor nations to cap public spending as children remain out of school and AIDS runs rampant, meaning even coutries that are offered money from the Global Fund to fight AIDS can't accept it for fear of increasing public expenditures.
http://www.oneworld.net/cgi-bin/index.cgi?root=129&url=http%3A%2F%2Fwww%2Etwnside%2Eorg%2Esg%2Ftitle%2F5260c%2Ehtm
Meanwhile Oxfam America's President has warned that a US-led war on Iraq would cut off millions from food sources on which they depend, increase already widespread malnutrition and spread disease.
http://www.oneworld.net/cgi-bin/index.cgi?root=129&url=http%3A%2F%2Fwww%2Eoxfamamerica%2Eorg%2Fadvocacy%2Fart3975%2Ehtml
For how Oxfam condemns the distribution of food aid contaminated with GMOs, see https://ngin.tripod.com/forcefeed.htm
***
1.European nations back Zambia's stand on GM food: report
XINHUA NEWS AGENCY.
January 9, 2003,
LUSAKA, Jan. 9 (Xinhua) --A team of Zambian scientists said on Thursday that some European countries have recommended that recipient countries of food aid should be allowed to make independent decisions whether to accept or reject food containing genetically modified organisms (GMOs).
A report by a fact-finding mission on GMOs said the general view of the European countries visited by Zambian scientists was that donor countries should provide necessary information to recipient countries on food aid. The countries sharing that view are Belgium, Norway, the Netherlands and Britain. The team also visited South Africa and the United States.
Countries receiving GMOs should be informed since trans-boundary movement of these foods without explicit consent was against the spirit of international instruments such as the Rio declaration.
The law in European countries demands that all GMOs should be labeled, whereas there was mounting pressure in America for labeling of GMOs.
By September last year, the country had about 50,000 tons of genetically modified (GM) maize that were brought in without the Zambian government's consent by the World Food Program.
Most of the maize have been taken to Malawi after the government upheld its stand not to feed its people on GM maize.
Around 3 million Zambians are facing famine after failed harvests but President Levy Mwanawasa has blocked GM food aid to feed them, calling it "poison."
Mwanawasa says his government has no scientific evidence it was safe for human consumption.
Some Zambians disagree with the government's position. Hungry villagers recently raided a chief's palace and stole GM food, which the authorities were refusing to distribute.
***
2. Misinformation on USAID
On the biggest pro-GM listserv AgBioView they today circulated a December letter to the Guardian from the US embassy which claimed the US aid sent to southern African countries was not GM and that none of it had even come from the US. They failed to mention that this extraordinary claim was exposed a few days later.
Saturday December 21, 2002
The Guardian
http://www.guardian.co.uk/letters/story/0,3604,864035,00.html
Lee McLenny of the US embassy states categorically (Letters, December 19) that none of the food aid offered to African countries came from the US. According to the USAID website, the Liberty Star was loaded in Port Charles, Lousiana on June 26 with 36,000 tonnes of GM maize for emergency food relief. The ship arrived in Durban, South Africa on July 29.
Charles Secrett
Friends of the Earth
***
3. Quotes on the crisis
"It's wicked, when there is such an excess of non-GM food aid available, for GM to be forced on countries for reasons of GM politics... if there is an area where anger needs to be harnessed it is here." UK Environment Minister, Michael Meacher, November 27, 2002
https://ngin.tripod.com/271102d.htm
"The IMF told our government to sell off all of our grain reserves to help make loan payments... Hasn't anyone ever heard the story in the Bible of Joseph saving up grain for the coming famine in Egypt? Now our people are facing real hunger. I have come to South Africa to find work. And that work is now, ironically, to unload GE food relief from ships from America. Malawi will have no choice but to accept GE foods now. When people are desperate, they will accept anything - a dictator, food, sterilization - you name it." Siswe Nbele, a Malawian dockworker, quoted in 'Frankenfoods create furor on Dark Continent' WorldNetDaily, US, October 10, 2002
"...[African] government subsidies on maize production have been discontinued under pressure from the World Trade Organization [but] it now seems that it's OK for the starving here to eat subsidised maize, just as long as it is GM and grown in America." Andrew Clegg, Windhoek, Namibia in a letter to New Scientist
USAID website: "The principal beneficiary of America's foreign assistance programs has always been the United States."
all quotes taken from: https://ngin.tripod.com/forcefeed.htm