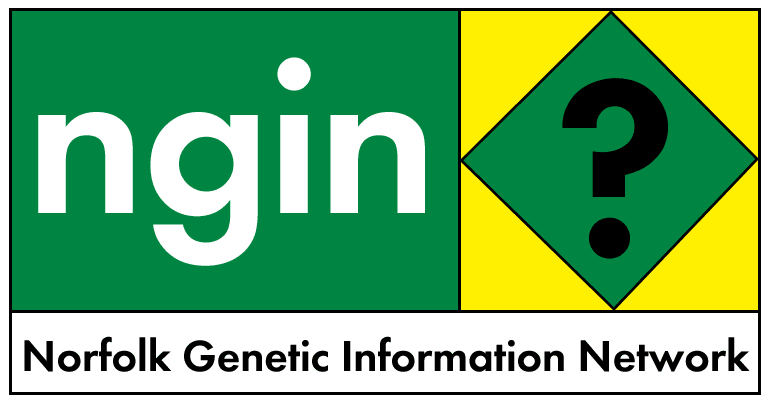 9 April 2002
ISAAA IN NGO ATTACK/TRADE NEWS
'In the two last harvests, [Brazil]'s share of the international market expanded from 24 to 36 percent, while that of the United States, the world's leading producer of genetically modified organisms, shrank from 57 to 46 percent'
'Lifting the ban on transgenics in Brazil or allowing crops to be contaminated by illegally planted genetically engineered crops would result in "an enormous loss of revenues" ' (penultimate item)
some items shortened:
Thailand: attacks on NGOs
WTO farm talks in crucial phase
China keeps poker face over GM oilseed imports
India: Anti-GM-oil steps mulled
NZ: US complaints could hinder trade deal
NZ: Rules could protect Maori knowledge
UN conference to debate profit guidelines on genetic research
Brazil: Transgenic soy - markets threatened
UK: Huge demand for lupins as non-GM protein source
STOP SEED CONTAMINATION - cyber action
***
Thailand: attacks on NGOs
The report below says that the the International Service for the Acquisition of Agri-Biotech Applications (ISAAA) is claiming that Thailand's NGOs are 'misleading people' by giving them "one-sided information" about GMOs. At the same time Thai NGOs are under attack for alleged links to those outside the country.
As Withoon Lianchamroon, a member of a Thai NGO, notes the ISAAA is financed by Northern developers of GMOs to promote their products in the South. Its funders include Novartis, Monsanto, Aventis and USAID. Its multi-million dollar budget is matched by high-profile board members, past and present, such as: Monsanto's Robert Fraley, Wally Beversdorf of Novartis, and Gabrielle Persley, Executive Director of AusBiotech Alliance and advisor to the World Bank. In a report on ISAAA's activities in Asia GRAIN concluded that its role was one of "promoting corporate profit in the name of the poor"
[http://www.grain.org/publications/isaaa-en.cfm]
The ISAAA'a annual reports, commissioned by the biotech industry, on the global uptake of GMOs are notorious for hyping the extent of the uptake and the supposed benefits. Many of its claims on the basis of producer estimates have been shown to be contrary to the findings of properly controlled scientific studies.
Also much to the fore in smearing NGOs in the region has been Australia's rightwing Institute of Public Affairs (IPA), claiming CS Prakash as the inspiration for its with-hunts - although even Prakash has sought to distance himself from the IPA's attacks. And while the IPA claims NGOs in Asia are unduly influenced by foreign ties, the IPA itself thinks nothing of having representatives of giant polluting and health-damaging multinationals, such as Philip Morris, sitting on its board of directors.
***
Senate to probe NGOs
The Nation (Thailand) April 6, 2002
The Senate yesterday set up a special committee to investigate the backgrounds of a number of non-governmental organisations (NGOs) to find out whether they had been hired by foreign organisations opposed to the development of Thailand. The Senate spent three hours debating the issue before voting 104-15 to set up the ad hoc committee. However, several senators noted that it would difficult to investigate such a theory. The 19-member committee has been empowered to check the backgrounds certain NGOs in 180 days.
In another development, the International Service for the Acquisition of Agri-Biotech Applications (ISAAA) Thailand said NGOs in Thailand had been misinforming the public about the danger of genetically modified foods. The ISAAA said NGOs had been giving one-sided information to the public about the possible negative effects of genetically modified food without backing up the information with evidence. Withoon Lianchamroon, an NGO official, alleged that the ISAAA was financed by foreign developers of genetically modified foods to promote them.
***
WTO farm talks in crucial phase
ASAP Agra Europe Ltd. Agra Europe March 22, 2002
European Policy News
The ongoing WTO negotiations on agriculture face a "crucial and probably intense" 12 months ahead as the focus in Geneva switches to practical ways of implementing global reform of agricultural trade, according to a senior US official.
James Grueff, Assistant Deputy Administrator at the USDA's Foreign Agriculture Service, told delegates to the Outlook Conference that as from next week, talks would formally get under way on the "modalities" by which the Doha commitments on agricultural trade liberalisation can be implemented.
The aim would be to comply with the Doha commitment for all parties in the talks to have tabled concrete proposals on modalities by March 2003. As in the Uruguay Round, the talks would be centred principally around three "pillars" - domestic support, export competition and market access.
EU "surrounded" over exports
In Grueff's view, the issue of export subsidies was now one on which the EU was "surrounded", with the vast majority of participants calling for their total abolition. However, the US was equally anxious to set down new rules on state trading enterprises such as the Canadian Wheat Board. Such bodies, Grueff said, often claimed that they were complying with existing trade rules, but it was "the job of a new trade negotiation to examine whether new rules are now needed."
Market access was also a "crucial" area in the negotiations, with a clear need to deliver "a real and effective improvement in agricultural market access opportunities."
GMO block is 'serious problem'
On the subject of the EU's moratorium on the approval of new genetically modified (GM) crop varieties, Grueff described the EU stance as a "serious problem" for the US. The EU's traceability and labelling proposals "are also a problem for us" in the context of the world trade negotiations, he commented.
Brinkhorst also critical Dutch farm minister Laurens Jan Brinkhorst also told the conference that he believed the moratorium was "incorrect". He added that it was very important for the EU to have a regulation on the table implementing pending legislation as soon as possible.
Consumer choice on the issue had to be respected, Brinkhorst continued. They would accept more GM foods in the future if it was shown that these offered added value to consumers, in the form of nutrition or health benefits, but in the meantime they wanted separate food chains, choice and threshold values, he said. "I urge our US colleagues to respect that," Brinkhorst said. Grueff responded that the US had an image of being a pro-GMO country, but this view was "too simplistic." If regulatory processes over safety were in place, then selling GM crops and products should not be a problem, he believed.
***
China keeps poker face over GM oilseed imports
ASAP Agra Europe Ltd. Agra Europe March 22, 2002
China's recent decision to bend to US pressure and lift trade-disrupting barriers on imports of genetically modified (GM) soyabeans may not be the end of the story by any means, trade sources suggest. The country's rules on biotechnology are also having an impact on other branches of the oilseed sector.
Although China has effectively cut the waiting time for its GM safety certification from 270 to 30 days, the whole imbroglio could boil up again in the New Year when these stop-gap measures expire. Soyabean exporters could then find themselves tangled once again in red tape, unable to commit shipments because of new or opaque' rules. The suspicion that China will keep some form of biotechnical trade barrier on the backburner to protect its own soyabean farmers is not new and has even been fostered by comments from top Chinese officials in the local press. As a recent local report from the United States Department of Agriculture (USDA) attache in Beijing points out, the authorities are still committed to expanding Chinese domestic production under the so-called Soyabean Recovery Plan -- despite the multiple challenges this may pose.
These include widespread quality variation (crushers, especially China's new mega-plants, require consistent quality) as well as poor transport between soya farms -- concentrated in the northern interior -- and consuming factories in the coastal south. US officials are also worried that the new rules which contain no threshold for accidental contamination, and effectively set an ambitious tolerance level of zero. So even a soyabean shipment with its Chinese safety guarantee intact might face problems of rejection if the tiniest amount of an unauthorised GM crop turned up on inspection.
"Will the Chinese be pragmatic or flexible? We don't know," said one analyst.
Import forecasts awkward
This creates serious problems for forecasters. USDA suggests for the time being that soyabean imports in 2001/02 will drop to 12.5 million tonnes from 13.2mt in 2000/01, before rebounding in 2002/03. However, this figure is simply derived from a minimum level below which China's own user industries would suffer. Bleaker alternative scenarios that could ensue include a drop to 10mt, aimed at sucking more stocks out of reserves (though still cutting crush by 200 000t).
Rapeseed imports down
The biotechnology furore has also had an impact on the rapeseed sector. Crush is forecast to drop in 2001/02, mainly because of a sharp decline in imports to lint from 2.3mt in 2000/01. China buys large volumes of canola from Canada, which uses a wide range of transgenic varieties and has therefore got tangled up in Beijing's new regulations.
The biotechnology rules will be another restricting factor for soya oil. Palm oil should have an easier time, being free of GMOs.
***
Anti-GM-oil steps mulled
ASAP Agra Europe Ltd. Agra Europe March 22, 2002
India is considering measures to stem imports of genetically modified (GM) soyabean oil. Agriculture minister Ajit Singh indicated at a vegetable oil seminar on Sunday that the government was sympathetic to complaints from the domestic edible-oils industry, which claims that large volumes of GM soya oil are finding their way into India - though national law does not allow this. Singh said that soya oil importers might be required to provide a certificate, supplied by the country of origin, proving that the oil is not transgenic. Another possible step suggested by industry is a higher import tariff. Soya oil deliveries are subject to customs duties of only 45%, compared with 65% on crude palm oil and 85% on refined oils. However, the soya oil tax was agreed within the WTO, and any attempt to hike it would therefore probably get short shrift. A requirement for certification is thus the more likely option. This may draw a groan from soya oil suppliers such as the US and Argentina, who deal with a lot of GM soya (usually without identity preservation) and who have had trouble enough with GM certification demands from Beijing. It would be a boon, on the other hand, for suppliers of the main rival product, palm oil.
***
US complaints could hinder trade deal
The Dominion (Wellington) April 6, 2002, Saturday
CRAIG HOWIE
THE United States has chided New Zealand for its two-year ban on commercially releasing genetically modified animals or plants, adding it to a long list of complaints about global trade barriers faced by US exporters. There is no evidence that "bio-engineered" food presents more risk to consumers than food developed conventionally and New Zealand's stance might breach World Trade Organisation rules, US trade representative Robert Zoellick says in his annual review of foreign trade barriers. "The US suggests that a case-by-case review of the agronomic, health and environmental impact of bioengineered products would enable New Zealand to ensure the security of its customers and environment," Mr Zoellick says. He stopped short of threatening any action against New Zealand. But the strongly- worded report, which canvasses trade barriers across the 55 biggest US export markets, raises further doubts about New Zealand's already slim chances of negotiating a free-trade deal with the US. It also comes amid criticism of the US for imposing a 30 per cent tariff on steel imports, its network of restrictions on farm imports and a massive farm support bill that would boost US farm subsidies by more than US$ 70 billion (NZ$ 160 billion) during the next 10 years. Prime Minister Helen Clark met Mr Zoellick during her visit to Washington last month, where trade was high on her agenda. She won no guarantees from the Americans and the latest report is seen as reinforcing the hurdles New Zealand faces in striking a trade deal with the US. New Zealand is not alone in being criticised by Mr Zoellick, who said there had been an international increase in non-tariff barriers such as non-science-based sanitary standards (aimed at preventing imported diseases), customs procedures, government monopolies and a lack of transparency in regulations. But the Government's decision last year to allow GM field trials but ban the commercial release of genetically modified products for two years rates a special mention in the report. "The arbitrary imposition of a two-year moratorium on any release of bioengineered products marks a clear departure from New Zealand's avowed policy of regulating these products based on science," the report says. "The proposed regulatory changes raise questions as to how this action fits within the principles of the WTO, since there exists no evidence to suggest that bioengineered foods present any more risks to consumers than foods developed in conventional breeding programmes or with other technologies."
***
Rules could protect Maori knowledge
The Dominion (Wellington) April 4, 2002, Thursday

TRADITIONAL Maori knowledge could be protected under a stand-alone set of intellectual property rules, a government working paper on reforming New Zealand's 50-year-old patent laws says. It is one of several options canvassed to protect Maori ethical and cultural concerns about granting commercial patents over living organisms, inventions involving genetic modification and Maori traditional knowledge. "There is a concern that traditional remedies or their active ingredients may be patented by individuals from outside the iwi from which the knowledge is obtained," the Ministry of Economic Development discussion paper says. "That iwi would then be denied access to their traditional remedies during the patent term without either informed consent or arrangements for benefit sharing."
The Government has called for an overhaul of patent laws to take account of social and technological changes since the Patents Act was passed in 1953. Improving rules covering intellectual property was also an important part of the Government's innovation strategy to promote investment in research and development of new technology, Commerce Minister Paul Swain and Associate Commerce Minister Laila Harre said yesterday. However, the Patents Act did not "sit well" with the Maori concept of collective ownership of knowledge and the protection of traditional knowledge against inappropriate use and possible loss, the ministry said. "In many instances, the commercial exploitation of traditional knowledge is culturally offensive."
***
UN conference to debate profit guidelines on genetic research
HERVE CLERC
Agence France Presse April 7, 2002 Sunday
THE HAGUE: Delegates from 182 countries arrived Sunday for a UN-sponsored conference tasked with deciding how the world should share in profits offered by genetic and biological research. The sixth forum on biodiversity in The Hague, which ends on April 19, will decide whether to adopt the first-ever guidelines on sharing the world's biological and genetic resources. Last October, delegates drafted guidelines which propose companies and organisations gain worldwide access to genetic resources, such as plants for producing new drugs, in return for a share of the profits going to the country of origin. But among details still to be debated at the forum is whether the guidelines should apply to products and derivatives that result from a genetic discovery. The forum will also look at ways of encouraging governments to end destruction of the world's rainforests. According to UN estimates, one percent of tropical forest disappeared each year throughout the 1980s -- a 50 percent increase over the previous decade.
Environment ministers will join the conference on April 17 and 18, and their conclusions will be a key input at the next Earth Summit in Johannesburg in September. As the delegates met on Sunday, Greenpeace outside staged a protest against the destruction of primaeval forests around the world. Several dozen protesters chanted slogans and installed large inflatable animals, representing some of the world's most endangered species, including an orang-utan from Indonesia's rainforests and a jaguar from the Amazon region. "We want the conference to decide on ways to save the primaeval forests which represent half of the biodoversity on land," Ingrid Vissersen of the environmental organisation said. The forum hopes to build on the Convention on Biological Diversity agreed at the 1992 Rio Earth Summit in Brazil, and which took effect the following year. The accord commits signatories to "sustainable" use of the planet's wildlife -- everything that lives, ranging from bacteria to whales. But defining the sustainability rule and enforcing it has been, like almost everything in environmental politics, fiercely controversial, for billions of dollars are at stake.
Biodiversity is where environmental sentiment meets with the profit motive or, very often, the human need to survival, said Wendy Goldstein, an official with the World Conservation Union (IUCN). "The assumption that scientific facts alone are convincing and will change practice is a myth," she said. Developing countries are home to most of the plants and trees considered to be of commercial interest, either for timber or for potential use in the search for new drugs, fragrances, beverages and so on. One of the Convention's aims is to prevent these countries from being stripped of these resources by offering them financial aid and expert help so that they can be informed of the activities of foreign laboratories and multinationals and share in any bounty. But several countries -- including Costa Rica, Malaysia, Indonesia and Brazil, and supported by The Netherlands -- want the convention to be non- binding. In contrast, the United States, Sweden and Finland, are keen to push the agreement through, according to European sources.
***
TRANSGENIC SOY RAMPANT, DESPITE BAN
Inter Press Service
Mario Osava
RIO DE JANEIRO: Fuelled by the Brazilian government's failure to enforce a ban on genetically engineered crops, transgenic soy has been smuggled over the border from Argentina, and is spreading fast in Latin America's biggest country. U.S. agro-industry
giant Monsanto's Round-up Ready (RR) soy, resistant to the company's own broad-spectrum Round-up weedicide, is being planted in Brazil with virtually no controls, according to a report by Liberal Party parliamentary Deputy Ronaldo Vasconcellos. The commercial planting of RR soy was initially authorized by Brazil's National Technical Commission on Biosafety in 1998. However, it was then banned by the courts after non-governmental organizations complained about the lack of studies on the long- term environmental and health impacts of transgenic crops, as called for by Brazilian legislation. Transgenic seeds, which have been brought in from Argentina since 1997 or 1998, account for an estimated 60 percent of the soy bean crop in the state of Rio Grande do Sul -- Brazil's southernmost state -- and transgenic soy has spread north to nearly all of the country's farming regions, according to the information gathered by Vasconcellos. The 60 percent figure is based on the drop in sales of seeds certified to be non-transgenic, which now account for just one- third of the soy planted in Rio Grande do Sul, said Joao Henrique Hummel, president of the Brazilian Association of Seeds. However, there is no way to prove that two-thirds of the soy beans planted in Rio Grande do Sul are transgenic, said Vasconcellos, who noted that disseminating exaggerated figures is actually in the interests of sectors that want the ban on growing transgenic crops in Brazil lifted. The aim of those sectors, said the lawmaker, was to create a situation in which the widespread planting of transgenic soy was a "fait accompli," in order to discourage resistance to the "irreversible" spread of RR soy. In his report to the Chamber of Deputies' Commission for the Defence of Consumers, the Environment and Minorities, Vasconcellos stated that Agriculture Minister Marcus Pratini de Moraes "has favored the illegal crops" by publicly coming out in favor of genetically modified organisms. Due to that "above-the-law stance," the Agriculture Ministry has failed to carry out its duty to conduct inspections and block the illegal planting of transgenic crops, thus in practice encouraging the spread of genetically modified organisms, the legislator argued. Vasconcellos also accused the National Technical Commission on Biosafety of favoring Monsanto and acting more as a "promoter of biotechnology" than as a technical risk assessment body. According to the lawmaker's report, the 1998 decision to authorize the planting of RR soy was a hasty move, nor was there any justification for the permission granted for the planting of experimental fields of up to 100 hectares, the largest of which belong to Monsanto. Vasconcellos said he suspected that illegal seeds were being produced on the experimental fields, and were swelling the pool of contraband seeds.
However, the battle is not lost, and Brazil can still become "a territory free of transgenics," the president of the Compa a de Abastecimiento de Rio Grande do Sul, Silvio Porto, told IPS. He noted that the state government of Rio Grande do Sul has banned transgenic products and has tried to maintain vigilance over the extensive border shared by Brazil and Argentina, one of the world leaders in transgenic soy. Genetically modified seeds were smuggled across the border with ease until 2000, due to a conflict over jurisdiction that kept local state authorities from carrying out inspections along the border, while the federal government failed to do so itself, said Porto.
However, it is possible to curb the trafficking of seeds, as indicated by the success of efforts to keep Brazilian livestock from being infected by outbreaks of foot-and-mouth disease across the border in Argentina, he asserted. Continuous monitoring of crops and sanctions like a suspension of loans to those who plant transgenic crops could put an end to the problem, according to Porto. News of the rampant spread of transgenic crops also worries the government of the southern state of Parana, Brazil's second- biggest soy producer. Last month, the Parana Secretariat of Agriculture launched an offensive against illegal RR soy, found planted in 17 areas, which were interdicted. The fate of the farmers growing transgenic soy will be up to the courts. Local state authorities, worried about losing export markets due to widespread consumer resistance abroad to genetically engineered foods, underlined that last month's discovery was the first time routine analyses, carried out since 1998, have detected transgenic crops. Moreover, they said, transgenics accounted for a mere 0.01 percent of the area planted in soy in the state. The federations of agriculture of Mato Grosso do Sul -- the country's leading soy-producing state -- and Parana have thrown their backing behind local authorities' opposition to transgenic crops, because the farmers' main markets, the European Union and Japan, prefer food that contains no genetically modified organisms.
Lifting the ban on transgenics in Brazil or allowing crops to be contaminated by illegally planted genetically engineered crops would result in "an enormous loss of revenues," warned the Parana federation of agriculture's Technical Commission on Grains. The country can no longer guarantee deliveries of the traditional soy beans demanded by its main export clients, because the national system for storing grains is unable to certify "reliable separation" of the two kinds of soy, the Commission warned.
Furthermore, it argued, Brazil has benefited by offering traditional, non-transgenic soy. In the two last harvests, the country's share of the international market expanded from 24 to 36 percent, while that of the United States, the world's leading producer of genetically modified organisms, shrank from 57 to 46 percent, according to the Commission.
***
Huge demand for lupins
South East Farmer (UK) - April 2002
For the first time, Simon Lincoln is sowing white lupins on his family's West Sussex farm.
There is enormous demand for the crop as livestock farmers search out protein or plan to grow their own. Fears about whether soya meal is free from genetically modified material and last year's ban on fishmeal in animal diets has sparked huge interest in lupins.
Last year, Simon was involved in contract farming 60 acres of white lupins not far from Home Farm which is near Haywards Heath in West Sussex. This year, G.Lincoln and Sons, the family business, will include 40 acres of a spring-sown, semi-determinate white lupin variety called Dicta in their rotation.
The business controls 350 acres of arable land, and are the contractors or share farm on another 200 acres. Their usual rotation is winter barley, winter wheat, beans and some linseed. "Our usual cropping is beans as a break-crop with oats as an occasional replacement," said Simon. "Part of the reason I am keen on white lupins is that it spreads the harvest out because it is ready a bit later."
Anyone wanting more information about white lupins should 'phone David McNaughton, managing director of UK Soya, on 01329318204.
***
STOP SEED CONTAMINATION
Genetic contamination poses an unacceptable risk to the environment. Yet proposed new European legislation would legalise genetic contamination, instead of preventing it. The new directive would allow 0.3 to 0.7 percent genetically modified contamination of conventional seeds. Please write the EU commissioners and tell them there must be "zero tolerance" for genetically modified contamination. You can send your letter from:
http://act.greenpeace.org/ams/e?a=eu_seeds&s=blue2