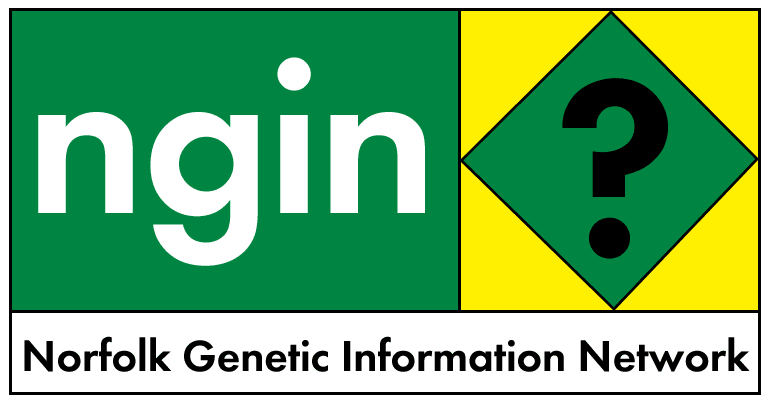 9 April 2003

UK OK'S SYNGENTA APPLICATION FOR NEW GM WHEAT TRIAL/AGRIBIZ TAKES MOST SEATS ON USDA BIOTECH PANEL
* UK OKs Syngenta application for new GM wheat trial
* Agribusiness takes most seats on USDA biotech panel
* Poll shows concern over biotech wheat at ND grain elevators
* Monsanto's new logo - IMAGINE!
***
UK OKs Syngenta application for new GM wheat trial
Reuters, 04.08.03, 8:01 AM ET
http://www.forbes.com/home_asia/newswire/2003/04/08/rtr932821.html
Veronica Brown
LONDON, April 8 (Reuters) - Britain has approved a new field trial of genetically modified (GM) wheat, as hundreds of U.S. farm groups press for a moratorium on its full-scale introduction amid trans-crop contamination worries about one of the world's most important foods.
A spokesman from Britain's Department of Environment, Food and Rural Affairs (DEFRA) said on Tuesday an application from Syngenta Seeds Ltd, part of Syngenta AG <SYNZn.VX, to release GM wheat had been approved for a field research site to be run by the company.
"They are purely research and development trials on their own site in Berkshire (southern England)," the spokesman told Reuters.
But organic campaigners said that the development was worrying.
More than 200 groups representing farmers and the organic sector in Canada and the United States are calling for a ban on GM wheat due to fears that one of the world's most lucrative and widely grown commodities could be contaminated by manipulated genes.
UK organic group, The Soil Association, has said GM soya, maize and oilseed rape could have cost the U.S. economy eight billion pounds since 1999 in farm subsidies, lower crop prices, loss of major export orders and product recalls.
It also said that farmers are not achieving the higher profits promised by the biotechnology companies.
"This has been so fiercely fought against in America and Canada because non-GM farmers there are so concerned about contamination and they are fighting really hard to ensure that GM wheat is not introduced there commercially," Soil Association spokeswoman Sue Flook said.
Britain is expected to make a decision later this year on whether to grow gene-spliced crops commercially, but shoppers -- bruised by a string of food scares such as mad cow disease -- are wary.
Scientists say gene technology could solve world hunger, with GM crops that produce higher yields and are insect, disease and drought resistant.
Opponents say growing such crops could change the face of the countryside, by contaminating traditional varieties.
The government announced a national public debate on GM crops in Britain earlier this year, but drew criticism early when it confirmed a major scientific review of the technology would end before the field trials finish.
UK Environment Minister Michael Meacher, who has spoken out against GM crops, said recently that Britain might implement new measures to protect organic farmers in the event of their crops being contaminated by gene-spliced varieties.
No-one from Syngenta Seeds Ltd could be reached immediately for comment.
***
Agribusiness takes most seats on USDA biotech panel
Source - Reuters Securities News (Eng)
Wednesday, April 09, 2003 03:29
WASHINGTON, April 8 (Reuters) - Agriculture Secretary Ann Veneman on Tuesday gave agribusinesses and farm industry groups most of the seats on a federal advisory committee responsible for examining the future of biotech crops.
The 18 committee members will meet as USDA implements new restrictions on the planting of experimental pharmaceutical plants and reviews Monsanto's application for the commercialization of the first biotech wheat crop.
Monsanto, Cargill, DuPont , General Mills, Procter & Gamble, BASF Plant Science, CropTech Corp. and the North Mississippi Grain Co. were each given one seat.
The National Corn Growers, American Seed Trade and the National Association of Wheat Growers also have members on the committee.
"This committee will take a forward look at agriculture biotechnology and will serve as an important resource as USDA addresses emerging issues related to this field," Veneman said.
USDA spokeswoman Alisa Harrison would not elaborate on what biotech issues the committee will examine.
The remaining seven seats were given to academic experts, consumer groups and an international plant research center in Mexico. The Union of Concerned Scientists and the Center for Science in the Public Interest were each given a spot.
***
Poll shows concern over biotech wheat at ND grain elevators
@griculture online
http://www.agriculture.com/default.sph/AgNews.class?FNC=goDetail__ANewsindex
_html___49673___1
A recent poll of North Dakota grain elevator operators showed a substantial level of concern over the potential commercialization of biotech wheat. The Minneapolis-based watchdog group Institute for Agriculture and Trade Policy sent a survey to 317 North Dakota grain elevators; 52 of them responded. The survey targeted North Dakota because the state is the top producer of hard red spring wheat, and spring wheat is the first genetically engineered wheat variety slated for commercial release.
Of the respondents, 98% said they were either very concerned (82%) or somewhat concerned (16%) about the proposed introduction of genetically engineered Roundup Ready wheat. In addition, 78% said they supported an expanded public review of biotech wheat compared with the USDA process undergone previously for genetically modified crops.
"This survey reflects serious concern among North Dakota wheat elevator operators about the potential adverse economic impacts of GE (genetically engineered) wheat," said Dennis Olson, Senior Associate at the Institute. "It also shows strong support for a more comprehensive public review of GE wheat introduction than USDA has previously required for other crops."
The elevators ranked loss of export markets as their greatest concern related to GE wheat commercialization. Second on their list of worries was the feasibility of creating a workable segregation system.
Monsanto petitioned USDA's Animal Health & Inspection Service for approval of its Roundup Ready wheat variety last December. The approval could come in time for commercialization ahead of the 2004 spring planting season.
***
Monsanto's new logo
Putting the 'Ag' in Imagine
4/8/02003, Edited by Willie Vogt, E-Content Director, Farm Progress Corporate logos and slogans are supposed to be remembered. They aim to create a feeling, an emotion, or engender some kind of loyalty. This week Monsanto will tie the word "imagine" to agriculture to create its own approach to the market.The company is adding the tagline "Imagine" with an emphasis on the "ag" that it says "reflects the company's strategic focus on investing in and developing new agronomic tools.In a press statement announcing the new tagline, Kathryn Kissam, Monsanto's Corporate Marketing Lead, comments: "Our Imagine tagline invites people to reflect on the real-life benefits the technology is delivering today and encourages them to imagine the promising solutions that this technology and other plant science technologies are poised to deliver in the future."The company has even redesigned its Web site - Monsanto.com, to incorporate the new logo.

***
It may well be that if Saddam's regime falls there will be dancing on the streets of Basra. But then, if the Bush regime were to fall, there would be dancing on the streets the world over. - Arundhati Roy http://www.guardian.co.uk/g2/story/0,3604,927712,00.html
PROTEST THE WAR - PROTEST THE CORRUPTION OF THE POLITICAL PROCESS
from Schnews: The Labour Party have a Freepost address, which means they have to pay the postage on anything you send them. Please don't send bricks or heavy phone directories to: The Labour Party, FREEPOST LON 10417, London, SW1P 4UT. All the local party offices also have freepost addresses that can be found on election leaflets
THE PARTY IS "IN THE POCKETS OF THE RICH AND POWERFUL"
'Mark Seddon, a member of Labour's National Executive Committee, claimed such donations were causing Labour to lose members amid criticism from the grassroots that the party was now "in the pockets of the powerful and the rich".
He told the Today programme: "In any other country I think a government minister donating such vast amounts of money and effectively buying a political party would be seen for what it is, a form of corruption of the political process." '
https://ngin.tripod.com/030403c.htm