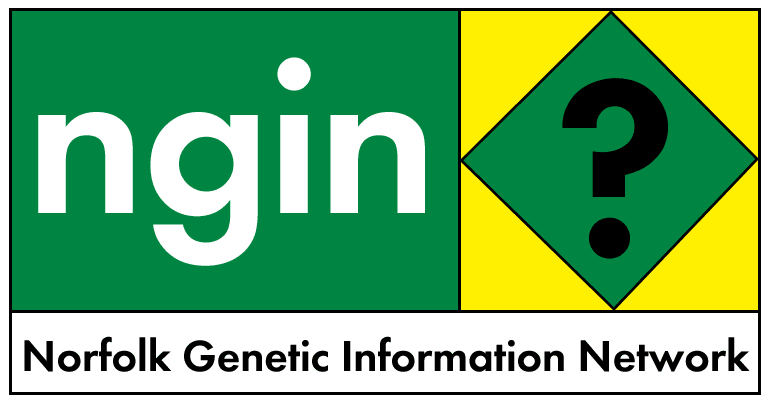 9 June 2002
40,000 MARCH IN ROME/CROPS TRAMPLED IN FIFE/NESTLE OFFICES RAIDED IN 4 COUNTRIES
1. Protesters hold march in Rome over genetically modified food, land reform
2. Campaigners 'trampled GM crops'
3. Nestle Offices Raided in Thailand, Manila, Hong Kong and Switzerland
***
1. Protesters hold march in Rome over genetically modified food, land reform ahead of U.N. summit
ASSOCIATED PRESS, June 8 2002
ROME, June 8 - Under tight security, thousands of protesters marched peacefully through Rome on Saturday to air grievances over genetically modified food and other agriculture issues two days before the start of a U.N. summit in the Italian capital.
With memories of the violence that left one protester dead and the city of Genoa heavily damaged during the G-8 summit last summer, Italian authorities ordered heavy security for the march.
Police helicopters followed the route, armored vehicles were parked at many intersections and tight clusters of officers guarded possible targets of the anti-globalization movement, such as U.S. fast food eateries.
Organizers had predicted that about 50,000 marchers would show up, and after it began, put their numbers at 40,000. Police did not give a crowd estimate.
The four-day summit, hosted by the Rome-based U.N. Food and Agriculture Organization, starts Monday. Organizers hope to press donor countries into keeping earlier promises to halve the number of hungry people in the world by 2015. The pledges were made at similar summit here five years ago, but progress has come up short.
More than 100 heads of state and ministers are expected to attend. Saturday's protest drew those pushing for land reform as well as those against the use of pesticides and genetically modified food.
"A forum like this can bring all these issues together," said Monica Moore, a marcher who said she is program director of the Pesticide Action Network in San Francisco. Among issues likely to surface at the food summit are access to markets for poor farmers and the use of genetically modified foods.
Both issues are rallying points for environmental and farmers' rights groups who will be holding their own meeting on the outskirts of Rome.
The United States argues that the creation of drought- and insect-resistant crops through genetic manipulation ensures greater food security.
But opponents say genetically tampered-with crops can jeopardize health and the environment. Anti-globalization movements say production of genetically altered foods mainly benefits multinational companies.
***
2. Campaigners 'trampled GM crops'
BBC News - www.bbc.co.uk
Saturday, 8 June, 2002, 16:42 GMT 17:42 UK
Crop trials have sparked protests in Scotland. Four people have been arrested following a protest against genetically modified crops in Fife.
An estimated 250 people from across Scotland converged on Wester Friarton Farm at Newport on Saturday.
The event was billed as a "Tea in the Field" protest, involving barbecues, music, stalls and speeches.
Organisers said that about 70 anti-GM crop demonstrators trampled crops in the field.
Fife Constabulary confirmed that four people had been arrested during a protest and said reports would be submitted to the procurator fiscal at Cupar.
Those arrested are believed to include an official of Dundee Trades Council.
Green MSP Robin Harper told the crowd that the issue of GM crop trials would not go away, as he believed the government hoped it would.
Protester Maurice Romilly, 81, said locals did not want the trials to go ahead in Fife.
"The protest was billed as a fun demonstration but as the afternoon wore on the protesters got down to the serious business," he said.
Weekend vigils
His daughter Sally, also from Newport, said the campaigners were angry because the Scottish Executive had not listened to them.
"We have been campaigning for many months against it and we have tried to go through the democratic process," she said.
"The vast majority of the people don't want GM crop trials and they don't want to eat GM food."
Campaigners have been mounting weekend vigils outside the field of oil seed rape for several months.
Saturday's protest was the largest at the site so far.
Previous demonstrations have focused on the village of Munlochy at Easter Ross in the Highlands, the site of a trial by the same seed company
***
3. Thailand's Nestle Office Raided by Greenpeace Activists
http://news.xinhuanet.com/english/2002-06/07/content_429243.htm
Xinhuanet 2002-06-07 12:21:24
[for pic of besuited protesters pouring Nestle baby food through a funnel into a doll during a protest rally against GE food in front of the Nestle HQ in Switzerland.
http://photo.worldnews.com/PhotoArchive//uploaded/uploaded-9525_large.jpg]
BANGKOK, June 7 (Xinhuanet) -- Activists of the Greenpeace Southeast Asia raided a Nestle's office in Bangkok, dumping products containing genetically modified ingredients on the floor, the Bangkok Post reported Friday.
According to the report, 10 activists Thursday stormed the Nestle's office and dumped boxes of Nestle GM products including Cerelac, a baby food, and the Starfish brand of snacks.
They tied themselves to a counter at the Consumer Information Center while an Greenpeace activist presented a protest letter to Nestle executive Nophadol Siwabutr, in which they criticized the Nestle company for preparing to supply GM food products to Thai consumers while the products sold in Europe were GM-free.
A similar protest also took place simultaneously in Manila, Hong Kong and Switzerland.
The action was to kick off a campaign urging consumers to return products containing GMO (genetically modified organisms), the report said.
Nophadol said that Nestle will label products to tell consumers they contained GM ingredients when GM labeling regulations are put into place in May next year.