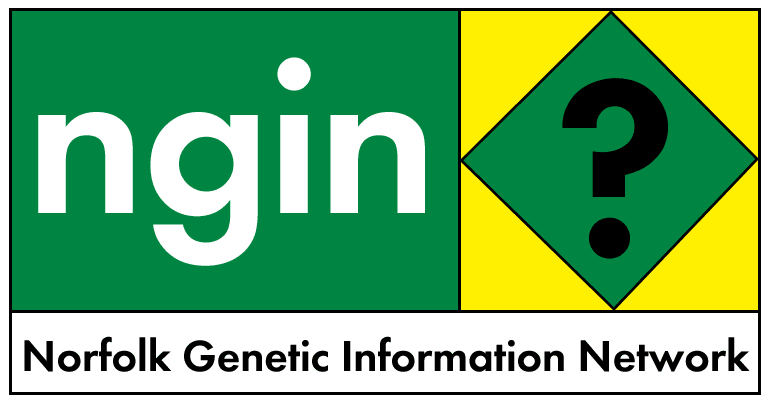 9 June 2002
BBC DRAMA TRIGGERS NEW DEBATE/MINISTERS PREPARE TO SELL GM TO THE PUBLIC
1. Ministers prepare to sell GM to the public
2. Controversial BBC drama triggers new debate
***
1. Ministers prepare to sell GM to the public
http://news.independent.co.uk/uk/environment/story.jsp?story=303529
By Geoffrey Lean Environment Editor
Independent on Sunday, 9 June 2002
Ministers are determined to grow GM crops commercially in Britain as soon as possible and are setting out to persuade the public to accept them.
The Department of the Environment, Food and Rural Affairs has told The Independent on Sunday that it is planning a campaign to "dispel the myths'' that have cast doubt on the crops.
The campaign is formally billed as a "debate", but the department makes it clear that its purpose is to bring the public round to the Prime Minister's pro-GM stance.
Ministers are worried that the powerful BBC TV drama, Fields of Gold, being screened over the weekend, will turn people against the technology, and officials say that one of the main aims of the campaign will be to counter its effects on public opinion.
Tony Blair remains completely committed to GM technology and is deeply frustrated by the failure of the public to accept repeated Government assurances that it is safe. His speech on science last month, which denounced anti-GM protesters, was designed to be the first shot in the campaign.
GM crops are being grown in a series of farm-scale experiments across Britain, which are due to end next year. Ministers originally planned to make a decision on the crops once these were finished, clearing the way for them to be grown commercially from 2004. But the trials were not even designed to test the effects of GM crops on the environment, concentrating merely on the impact of the pesticides used on them.
Partly because of this, the Government's own Agriculture and Environment Bio-Technology Commission, which includes representatives of the GM industry, has warned that they will not provide enough information to make the decision, and called for a national debate.
Meanwhile, reports by European Commission and English Nature conclude that genes from GM crops are likely to escape to contaminate other crops.
***
2. Top scientists: be honest about GM
Controversial BBC drama Fields Of Gold triggers new debate over safety of GM crops as protesters rip up Scottish trials
By Liam McDougall
The Sunday Herald, 9th June 2002
http://www.sundayherald.com/25303
As a major new BBC thriller last night fuelled fears of conspiracy and cover-up over GM foods, one of Britain's most powerful scientific institutions abandoned its hardline pro-GM stance and called for greater honesty with the public.
The Royal Society's shift comes as controversy surrounds Fields Of Gold, a TV thriller in which Anna Friel investigates an antibiotic-resistant bug contained in a GM crop that is transferred to animals and humans.
Fields Of Gold, the second and final part of which is screened tonight, has already sparked fierce debate over the accuracy of the threat it suggests GM crops pose to humans.
Now the Royal Society is to call for an investigation into the claimed benefits of tests on cloned animals and GM products. The London-based Society, a government-backed, grant-making and research body that previously dismissed public fears of GM crops as hysteria, will also ask for more transparency in the industry.
The change in its stance has nothing to do with the television programme, which it has described as 'an error-strewn piece of propaganda'.
The society's softening stance is all the more remarkable given that it was the leading critic of the research of Aberdeen-based scientist, Dr Arpad Pusztai, whose work with modified potatoes at the city's Rowett Research Institute triggered the crisis over GM food in 1998.
The Society's claims against Pusztai's work led to the Hungarian-born doctor quitting his position at the Institute and left his reputation in ruins.
Pusztai, a world authority on lectins, the natural plant insecticides, tested potatoes which had been genetically modified to produce a lectin usually found in snowdrops.
He compared the fate of rats fed these potatoes with that of rats fed ordinary potatoes, and also with a group fed potato and the snowdrop separately.
Pusztai reported that the rats that were fed genetically modified potato suffered stunted growth, damaged organs and impaired immune systems.
However, within two days of going public about his concerns on the World in Action programme, Pusztai was suspended, his email diverted and his computers sealed off. He was removed from all European Union research programmes, international activities and conferences.
The Royal Society confiscated Pusztai's research documents and barred him from publishing his findings. The Society described his work as 'flawed in design, execution and analysis' and said a review of the Rowett data showed no adverse effects from GM potatoes.
At the time, Pusztai, who stood by his findings, said: 'Those people know me and they know that I never over-claimed anything in my life and people who believe in biotechnology have destroyed my scientific credibility. But I'm regaining it slowly.'
Later, the scientist won support from Prince Charles, posted his results on the internet and saw The Lancet publish his findings, after subjecting them to a more rigorous than normal peer review process. Twenty international scientists also publicly endorsed his work.
With the Royal Society aligning itself to the more cautious stance taken by critics in 1998, the move has been welcomed by anti-GM campaigners and across the environmental lobby.
Kevin Dunion, chief executive of Friends of the Earth Scotland, said: 'We welcome moves by the Royal Society to support a much more open debate.
'Up until now our government has completely failed to be open and honest with the public about the GM issue and that is still the case.'
Environmental campaigners say it is essential the GM debate remains open and have been encouraged by the BBC's decision to screen the Fields Of Gold drama, which has angered corporate interests who favour GM products.
The programme, starring Anna Friel, paints a potentially catastrophic scenario in which an antibiotic-resistant bug contained in a GM crop is transferred to animals and humans.
The plot hinges on the premise that a gene for antibiotic resistance has been added to GM wheat. During trials, the gene is transferred to bacteria, creating an antibiotic resistant superbug that kills wildlife and threatens the world.
Despite the criticism, it deals with an issue that is causing growing disquiet among the scientific community. Antibiotic resistance genes are routinely used in GM crops and VRSA -- vancomycin resistant staphylococcus -- the superbug featured in the programme, does exist andits spread is feared by the scientific community.
In evidence to the House of Lords select committee on science, witnesses spoke of the 'catastrophe' that mankind would face if the bug became more common. There is also uncertainty among scientists whether or not genetic material can transfer from crops to humans or animals.
In a letter, a senior ministry of agriculture official stated in 1999: 'there is cause to be concerned about the problem of gene transfer to environmental organisms. Such bacteria could also act as a gene pool that may interact with human pathogens'.
It added: 'Transfer of genes may pose a much more significant threat to the very young, the elderly and those who are immunocompromised'.
'Almost everyone would agree that the risk of gene transfer is a real one,' added FoE Scotland's Kevin Dunion. 'But what has been lacking has been the ability of the public to engage on the issues. They have been treated like idiots and kept at arm's length.
'It is being left to television dramas to raise the issues. That is fiction. What is not fiction is what is going on at moment in Scotland's countryside. It is being used as an open laboratory.'
Since the GM issue first came to public attention in the early 1990s, the debate has been dogged by misinformation, vested interests and secrecy.
It is estimated that GM experiments and the cloning of animals have increased by 800% in the last 10 years.
A report released last month by the genetics monitoring group, GeneWatch UK, which said that 582,000 animals are genetically modified in British laboratories, was the latest to intensify concern about the industry.
It claimed that many experiments are highly inefficient and frequently involve suffering. 'Abortion, premature death and infertility are regular side-effects of these genetic technologies,' said the report.
Dr Sue Mayer, director of GeneWatch UK, said that the time was right for an independent public inquiry into the entire GM issue.
'There should be a presumption against the use of GM animals unless their use is genuinely the only way to help relieve significant human suffering. This needs far more open scrutiny and public accountability than at present,' she said.
'GeneWatch can find no justification for using GM animals in agriculture, organ manufacture or as drug factories, but the whole of society -- not just the researchers and their commercial funders -- should be involved in making these decisions.'