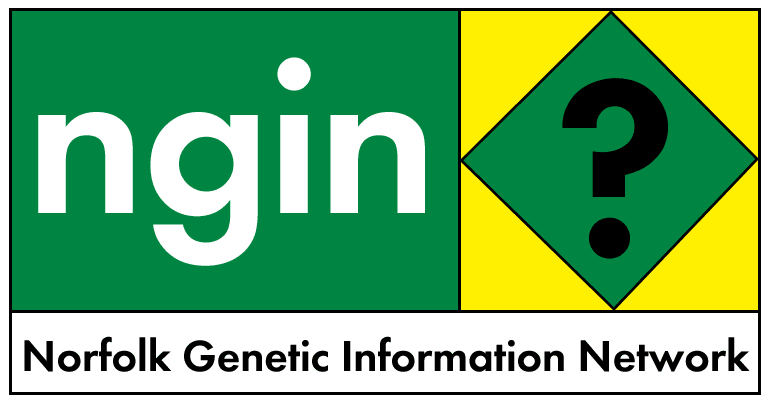 9 December 2002
US SURRENDERING TO INTERNATIONAL PRESSURE ON ZAMBIA/KERALA FARMERS PLAN CAMPAIGN AGAINST GM FOOD/SCOTTISH & US RESISTANCE
Comment on item 1 from Robert Vint at GE Food Alert:
US threats to Zambia that it must accept GM food or see its people starve have been met with growing international condemnation. Many nations have supported the Zambian people's right to choice and have acted to defend Zambia by providing non-GM food aid or the cash to buy it. Meanwhile biotech industry lobbyists within USAID and the US administration have pushed their propaganda war to its limits. Calls by the US Ambassador to the UN, Tony Hall, for Governments opposing GMOs to be tried for 'crimes against humanity' are generally being viewed as insane - and now the US is finally admitting that it DOES have non-GM grain available and has offered 30,000 tonnes of it as food aid. In fact there are much larger quantities of non-GM grain available in the US. The rest of the world, including the OECD, are meanwhile calling for the US to provide cash - as other donors do - rather than 'tied aid' (i.e. US grain), so that recipient nations can buy non-GM grain from neighbouring states.
1.Africa: US to give hungry Zambia food despite GM spat
2.India: Kerala farmers plan campaign against GM food
3.Scotland: Protesters' Court Claim - GM Planting Was Illegal
4.US: Man convicted of trespass at grocery
***
1.US to give hungry Zambia food despite GM spat
Reuters
ZAMBIA: December 9, 2002
http://www.planetark.org/dailynewsstory.cfm/newsid/18938/story.htm
LUSAKA - The United States, while condemning Zambia's rejection of genetically-modified food to save its people from starvation, was reported last week to have promised the country 30,000 tonnes of unmodified grain.
"I am pleased to announce that the United States has secured 15,000 tonnes of sorghum and 15,000 tonnes of wheat to help Zambia in this time of need," the government-owned Zambia Daily Mail quoted U.S. ambassador in Lusaka Martin Brennan as saying.
Despite having up to three million people at risk of starvation in the region's worst food crisis in years, Zambia has refused previous gifts of genetically-modified (GM) U.S. maize, citing health concerns.
U.S. ambassador to the United Nations food agencies Tony Hall chiefly targeted Zambia on Thursday when he said leaders refusing food aid should be put on trial.
"People that deny food to their people, that are in fact starving people to death, should be held responsible...for the highest crimes against humanity in the highest courts in the world," Hall said in Brussels.
But on the same day Brennan, the new U.S. envoy to Zambia, told the country's President Levy Mwanawasa the United States would send 30,000 tonnes of genetically unmodified grain, the Zambia Daily Mail said.
The newspaper also said Italy had given Zambia white maize worth one million euros.
With a deficit of 630,000 tonnes of food, Zambia turned its nose up in August at GM maize sent by the United States.
ZAMBIAN SCIENTISTS' REPORT
The U.S. decision on food aid came as Zambian scientists released a report saying GM food was dangerous.
The report, seen by Reuters, said GM foods could cause resistance to antibiotics and compromise the immunity of persons in poor health.
"The team (of scientists) confirms that health-related concerns in the consumption of GM foods could be harmful in the following areas: new food toxins, new allergens and antibiotic resistance," the report said.
Team leader Mwananyanda Mbikusita-Lewanika said people suffering from various illnesses could develop resistance to antibiotics if they ate GM foods.
Zambia is one of six southern African countries facing food shortages analysts blame on drought, mismanagement and HIV/AIDS.
Aid workers estimate 14 million people are threatened with starvation, up to three million of them in Zambia.
***
2.Kerala farmers plan campaign against GM food
KeralaNext.com
8-December-2002
http://www.keralanext.com/news/index.asp?id=4579
Kerala: Kochi - The recently-formed Kerala Karshaka Munnani, a farmers' organisation, plans to undertake a campaign against Genetically-Modified (GM) food and cash crops, being popularised by multi-national bio-tech corporations.
The Chairman P C George, MLA, said on Saturday that his organisation was determined to educate the farmers on the harms wrought by GM crops as most of them were not aware of it.
He urged the State and Union Governments to take immediate steps to deliver the Indian farmers from the GM crops, which were rejected in developed countries.
The apolitical organisation formed under the initiative of Fr Vadakkan, a Catholic priest fighting for the cause of farmers, also proposed to campaign against nationalised banks in Kerala which utilised deposits mobilised from Kerala for lending in other States, neglecting priority sectors like agriculture in the State.
It would prompt farmers to prefer cooperative banks against Public-sector ones while depositing amounts.
George urged the Karnataka Government not to take any hasty step to evict Malayalee farmers from their land in Belthangadi, Shimoga and Coorg areas under court directives. These farmers had settled there several years ago and they deserved better treatment from the judiciary as well as the Government, he opined.
***
3.Protesters' Court Claim - Gm Planting Was Illegal
December 7, 2002
Aberdeen Press & Journal [shortened]
http://hoovnews.hoovers.com/fp.asp?layout=displaynews&doc_id=NR20021208670.4_8b7f000d54f1bde1
Lawyers representing a group of protesters accused of disrupting GM crop trials on a Highland farm yesterday claimed the charges could not be upheld as the seeds were planted illegally.
Nancy McAdam, 57, of Poyntzfield near Dingwall; Rona McAlpine, 39, of Knockmuir View, Avoch; Pam Bochel, 44, of Society Street, Nairn; Gavin McEwan, 33, of Millbank Road, Munlochy; and Peter Turnbull, 55, of Cantray, Croy, are accused of aggravated trespassing at Tullich Farm in Munlochy on August 23 last year.
They deny trespassing on the field where the GM seeds were being planted and disrupting the operation by sitting in front of the tractor planting the seeds, causing it to stop.
During the three-day trial evidence was given by farm owner James Grant, farm workers and police officers at the site during the protest. Yesterday. the four lawyers together with protester Mr Turnbull, who represented himself during proceedings, said there was no case to answer.
Aggravated trespassing forms part of the Crime and Disorder Act, drafted in 1994. But so far nobody in Scotland has ever been convicted of the charge.
***
4.Man convicted of trespass at grocery
Stickers he placed on foods warned of genetic alterations
http://www.bouldernews.com/bdc/city_news/article/0,1713,BDC_2422_1591717,00.html
By Pam Regensberg, The Daily Camera Staff Writer
December 6, 2002
Michael Layne Hartsell said he placed stickers on certain foods at a Boulder Safeway store earlier this year to protect the children from the ills of genetically altered foods.
It was a symbolic act, he said, "to protect our little ones."
"I hope my act is considered civil and not criminal," Hartsell said Thursday.
After 15 minutes of contemplating Hartsell's actions on Sept. 7, a five-person Municipal Court jury convicted the 35-year-old Denver man on a charge of trespass at the grocery store.
Hartsell, who refused to pay court costs and fines and refused to perform community service, was ordered to return to court on Monday to face sentencing. He said he expects to go to jail for a short time.
Hartsell, who represented himself, said in his closing argument that grocery store shelves are filled with genetically modified foods. He said they contribute to neurological problems, build resistance to antibiotics and trigger allergies.
"Personally speaking, my action was to practice direct non-cooperation with those companies that would put genetically altered foods on their shelves without labels," he said.
While many people fear that genetically modified organisms in conventional foods may pose health hazards in the long run, research to back up those fears is slim [research on GM foods is 'slim' - end of story!]. Both the Food and Drug Administration and the U.S. Department of Agriculture contend that such foods are safe.
Hartsell said he once wondered why the United States hadn't given the issue serious consideration.
"The answer came quickly: because of profits," he said.
City prosecutor Erin O'Brien told jurors that it doesn't matter what Hartsell's reasons were for placing the stickers on the food. He entered the Safeway at 2798 Arapahoe Ave. and remained there after a store manager asked him to leave.
"Mr. Hartsell may have strong feelings on why he trespassed that day, but it is nonetheless against the law," she said.
Hartsell was among nine people putting unwanted stickers on food and refusing to leave the store, according to a Boulder police report.
Officers arrested Hartsell, who told police he was with the "Tierra Azul Cooperative, Projects for Sustainable Living."