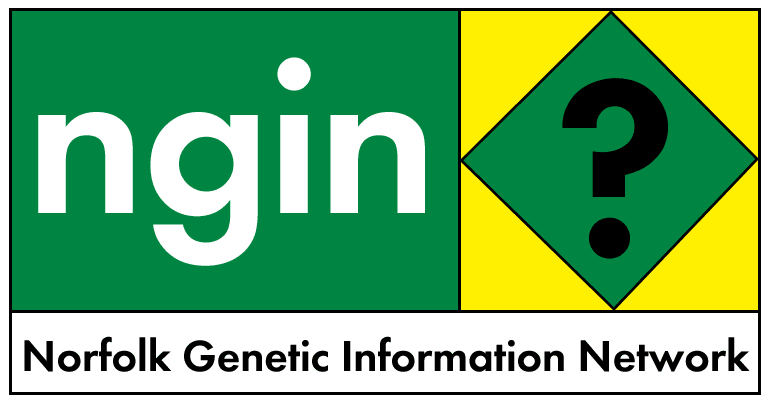 ngin: WORLD'S LARGEST POULTRY PRODUCER REJECTS STARLINK etc
Date: 23 October 2000
1. World's largest poultry producer rejects Starlink
2. CBS news on Kellogg's shut down
3. CNN: Congress Could Force Labeling
4. Grain elevators take losses

---

1. World's largest poultry producer rejects Starlink

Aventis are due to sell the millions of tonnes of Starlink they're desperately buying up as animal feed. That may be more of a challenge than they imagined to judge by this:

---

10/20 Tyson Stops Buying Genetically Altered Corn By K.T.

Arasu CHICAGO (Reuters) - Tyson Foods Inc., the world's largest poultry producer, said on Friday it has stopped feeding its chickens with a gene-altered corn approved for use only as animal feed but turned up in taco shells and flour. The Springdale, Ark.-based Tyson is believed to be the first food company to stop the use of StarLink corn as an animal feed, as concerns emerged that the corn has spread through the U.S. food chain. "Tyson has elected to stop acquiring corn that we know is StarLink corn," Tyson spokesman Ed Nicholson told Reuters. He said the company did not plan to carry out independent testing but will leave to its suppliers to ensure corn it purchases is free of StarLink. "This is basically a precautionary move to avoid confusion among consumers, although to my understanding, there has been no links of the protein in StarLink transferring to products."

The protein, known as Cry9C and not found in other crops that are genetically modified, is safe for animals but may trigger allergic reactions in humans, including fever, rashes or diarrhea, according to government scientists.

European pharmaceutical giant Aventis SA, which engineered StarLink corn, has said 90 percent of the corn has been accounted for and was "tracking" the remainder. But sources close to the company and in the industry said that some 9 million bushels of StarLink corn is unaccounted for.

Nicholson said Tyson had stopped buying StarLink corn about a month ago, when news of the corn entering the food chain and turning up in taco shells was first made public.

The episode began late last month when the largest food manufacturer in the United States, Kraft Foods, a unit of Philip Morris Cos. Inc., recalled Taco Bell brand taco shells because they contained StarLink corn. On Tuesday, ConAgra Foods Inc., the country's second-largest food manufacturer, said it had suspended milling operations at its corn processing plant in Kansas while it tests for StarLink corn.

Azteca Milling, a distributor to Mission Foods and other food makers, said it stopped shipping and milling yellow corn on Sept. 19. Azteca and Mission also voluntarily recalled some yellow corn products because they could contain StarLink. The two companies are units of Texas food producer Gruma Corp., a subsidiary of Mexican food group Gruma. Aventis has since agreed to cancel its license to sell the StarLink corn after government officials said the firm was responsible for ensuring farmers properly segregate the corn. The company has been buying back StarLink corn, paying farmers who planted the variety 25 cents more than the market rate to channel the grain solely as animal feed.

Nicholson said Tyson might have bought StarLink corn before the Kraft recall of taco shells, but added that "it will be difficult to say because it was not identified then."

"It will be virtually impossible to say that none of it (StarLink) will end up in our feed because our mills are not testing at this point," he added. He said Tyson buys about 6.3 million bushels of corn each week. Executive News Svc.
[Entered October 22, 2000]

---

2. CBS news on Kellogg's shut down

CBS News Transcript, Evening news with Russ Mitchell and Stephanie Lambidakis (6:30 PM ET) October 21, 2000, Saturday

Headline: Kellogg's temporarily shuts down plant because suppliers can't guarantee the corn they sell Kellogg's is free of Starlink.

MITCHELL In this country, worries about genetically altered corn spread to a new product today.Kellogg's is scrambling to make sure those cornflakes in your cupboard are what they're supposed to be. Stephanie Lambidakis explains.

LAMBIDAKIS The number-one cerealmaker confirms today that it's shut down production at one of its plants. The reason: Suppliers can't guarantee that the corn they sell Kellogg's is free of StarLink, a genetically engineered corn not approved for humans. The Consumer group that exposed StarLink applauds the shutdown.

Mr. LARRY BOHLEN (Friends of the Earth):

Kellogg's is taking the cautious approach, which is the right approach. What we're
worried about is whether the federal government is doing its job.

LAMBIDAKIS A food industry source tells CBS News that the Kellogg's plant is located in Memphis, Tennessee. Calling the stoppage a precautionary step, a Kellogg's spokesman says officials hope the plant is up and running next week. What began as a recall of taco shells has now mushroomed. As the company put it, 'This is not a Kellogg's-specific problem, but an industrywide problem and a governmentwide problem.' Last week, the company that produces the genetically altered corn tried to find nine million bushels that couldn't be accounted for. The Environmental Protection Agency said it couldn't pinpoint where it was either.

Mr. STEPHEN JOHNSON (Environmental Protection Agency):
At this point, it's too early to tell exactly where or how the seed was—seed was commingled and to what s—to what extent.

LAMBIDAKIS: The chief worry is that the genetically engineered corn can trigger allergic reactions in people.

BOHLEN: My organization has received about 20 reports of people who think they were made ill by eating a contaminated product.

LAMBIDAKIS So far, government and industry officials insist there's no documented risk to humans.

JOHNSON We believe that, you know, if there are risks, they would be remote.

LAMBIDAKIS With millions of consumers now wondering if the suspect corn is in their cupboards, Kellogg's says it has found no evidence of contaminated products. They hope this temporary stoppage will keep it that way. Stephanie Lambidakis, CBS News, Washington

---

3. CNN: Congress Could Force Labeling

CNN Transcript October 21, 2000; Saturday News with Brian Nelson (anchor) and Eileen O'Connor (medical correspondent).

[NOTE: THIS COPY MAY NOT BE IN ITS FINAL FORM AND MAY BE UPDATED]

NELSON And how do you know if bio-engineered food is in your diet? As CNN medical correspondent Eileen O'Connor explains, it's not just as easy as reading a label.

O'CONNOR Bio- engineered food is produced from crops that are genetically altered in laboratories to make them more pest-resistant and in some cases to make them more nutritious. While some argue they hold great potential, others say not enough testing has been done on their long- term effects on health and the environment. While the industry and the FDA says there is no evidence of any problems thus far, environmental groups say the reason for that could be the lack of any testing to uncover such evidence.

JEFF MENDELSON, CENTER FOR FOOD SAFETY:

Is our government allowing foods that could have potential allerginicity effects, new ones on the market without even having the ability to understand what they really are?

O'CONNOR That is why environmental consumer groups and some lawmakers on Capitol Hill are calling for mandatory testing of the products before they go on the market and follow-up testing after it's made its way onto consumer plates. They also want them labeled so consumers know when genetically-engineered crops have been used in the food they eat.

SEN. BARBARA BOXER (D), CALIFORNIA:

We require food manufactures to tell Americans how much fat, sugar, protein, carbohydrates are in a product. We require food manufacturers to tell Americans whether an ingredient is natural or artificial. So why not tell Americans whether the ingredients in their food are natural or genetically engineered?

O'CONNOR The industry says such labeling would cause fear among consumers, implying there is cause for concern. They say bio- engineered food is no different from any other. Eileen O'Connor, CNN, Washington. (END VIDEOTAPE)

---

4. Grain elevators take losses

Excerpt from Associated Press article, October 21, 2000

Food producers aren't the only ones suffering losses since the discovery of genetically altered corn - which is not federally approved for human consumption - was discovered in taco shells last month. At least 16 Nebraska grain elevators reported having a genetically modified strain of corn mixed in with other corn, according to early results from a Nebraska Grain and Feed Association survey.

Randall Schwartz, manager of Farmers Union Cooperative in Cedar Bluffs, near Fremont... has at least one truckload of the altered seed-corn product called StarLink in a building filled with 250,000 bushels. Because of that, he lost his market access to Minnesota Corn Processors in Columbus and the extra 10 to 15 cents per bushel he could get for selling corn that could be turned into sweetener and other food products. By his estimate, as much as 75,000 bushels of regular corn may have mixed with StarLink and will likely have to be kept out of the food chain. That could cost the locally owned cooperative $11,000.
"That's a lot of money to us," he said. The problem, Schwartz said, is a breakdown in the system that was to keep genetically altered and regular corn separated. The farmer who brought the StarLink corn to his elevator apparently didn't know until after he dumped his corn that it was supposed to be kept separate and that it could only be used for livestock feed and other non-food purposes, Schwartz said.