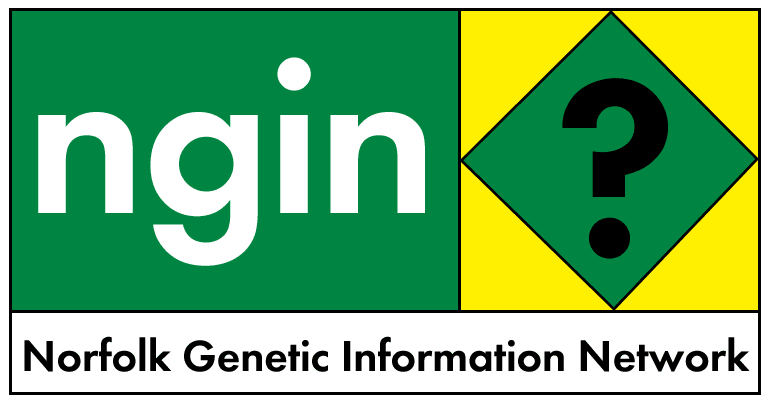 10 January 2003

ROUNDUP RESISTANCE/US READY TO DECLARE WAR OVER GM FOOD/INDIA/AUSTRALIA

1.Roundup Resistance
2.US ready to declare war over GM food
3.India rejects proposals to import corn-soya blend from US
4.GM corn 'may jeopardise meat exports'

***

1.Roundup Resistance

From Dr Charles Benbrook: benbrook@hillnet.com

There is a major article due out any day in the New York Times. The Des Moines Register is doing a piece. Weed resistance in RR crops was, according to many attendees, the dominate issue at the recent weed science society meetings. And just in the last month, several land grant weed scientists have started to talk freely about the resistance and weed shifts they are seeing in more and more fields, in multiple states. An "Industry News" report in the Jan. 9, 2003 "Plant Management Network News" surveys what weed scientists are finding in Iowa, Minnesota, Kansas, Missouri, Tennessee and other states. Access this report at --
http://www.plantmanagementnetwork.org/pub/php/news/waterhemp/

Charles Benbrook

***

2. US ready to declare war over GM food

Financial Times, Thursday Jan 9 2003
http://news.ft.com/servlet/ContentServer?pagename=FT.com/StoryFT/FullStory&c=StoryFT&cid=1039524376470&p=1012571727088
By Edward Alden in Washington
Published: January 9 2003 21:20

The top US trade official said on Thursday he was ready to launch a World Trade Organisation challenge against the European Union over its refusal to lift a de facto moratorium on the approval of new genetically-modified crops.

Robert Zoellick, the US trade representative, said: "I personally am of the view that we now need to bring a case." He called the moratorium "a total violation of the WTO". A challenge to European restrictions on genetically-modified products would be among the most contentious issues yet to confront the WTO's dispute settlement process.

Mr Zoellick's comments come after years of indecision, during which two US administrations had weighed carefully whether a WTO case would help to open global markets for bio-engineered foods or might instead trigger a broader consumer backlash that would hurt US farmers.

The US now looks likely to end that indecision, primarily because of fears that Europe's opposition to bio-engineered foods is spreading to Africa and Asia. Several African countries have rejected US food aid shipments containing genetically modified crops, and Mr Zoellick charged that some European countries had pressed Africa to reject the US aid.

He called it "extremely disturbing" that "the European anti-scientific policies are spreading to other corners of the world". He said genetically modified crops were critical to help farmers in poor countries grow crops under difficult conditions.

An inter-agency group of senior US officials agreed last month that the US should bring a WTO case unless Europe took concrete steps to end the moratorium. A decision by the full US cabinet is likely this month. The EU has for more than four years maintained an effective moratorium on approving new genetically modified crops, responding to consumer and interest group pressures. The European Commission favours ending the moratorium but failed to persuade member states late last year.

The EU is also developing a new system for tracing and labelling genetically modified foods, a scheme that the US argues would permanently block the European market for many US foods

The US won a similar case in 1997, in which the WTO ordered Europe to lift a ban on imports of hormone- treated beef. The EU has so far failed to implement the ruling. But Mr Zoellick said that, even though the victory in the beef case did not open the European market for US exports, it stopped similar bans from spreading to other countries.

A WTO case is likely to upset US efforts to win European co-operation in other areas, however. Mr Zoellick acknowledged yesterday that the Doha Round of world trade negotiations is stalled while the EU determines how much it is prepared to liberalise its agricultural sector.

Pascal Lamy, the EU trade commissioner said, EU would fight the US if it brought a WTO case over genetically modified crops.
...
http://www.washingtonpost.com/wp-dyn/articles/A34857-2003Jan9.html
U.S. to Respond to EU Modified Crop Ban

***

3.India rejects proposals to import corn-soya blend from US

PTI news
http://www.ptinews.com/nextstory.asp?main=Business&ID=10495&rec=none

New Delhi,Thursday, January 09, 2003: After rejecting a Rs 500 crore U.S food-aid consignment containing corn-soya blend, India has turned down two proposals to import this item citing bio-safety concerns. The proposals for the import of 23,000 tonnes corn-soya blend from the U.S were rejected by the Genetic Engineering and Approvals Committee (GEAC) The importers - CARE and Catholic Relief Society (CRS)- had approached the GEAC for permission to import 15,000 and 8,000 tonne corn-soya blend respectively, official sources told PTI here today. However, GEAC rejected the proposals last month on account of bio-safety concerns, they said. But both CARE and CRS have approached the Appellate Authority on Issues of GM Organisms which will hear the complaint on February 11, they added. The disapproval followed rejection of a Rs 500 crore US food-aid consignment containing corn-soya blend on concerns over bio-safety. The rejection was made known only recently. Meanwhile, official sources said government is sensitive to the local development or import of GM crops which are part of the food-chain. It is against this background that introduction of GM mustard was deferred, subject to further tests even though GM cotton is already being cultivated. Genetically modified varieties of both maize and soyabean are cultivated on a large scale in the US and are part of its international trade, they added.

***

4.GM corn 'may jeopardise meat exports'

ABC, http://www.abc.net.au/brisbane/news/metqld-10jan2003-3.htm

The Australian Democrats are warning the importation of genetically modified (GM) corn poses a risk to Australia's status as a GM-free exporter of pork, poultry and beef.

Officials have begun unloading the first shipment of GM corn to Australia in Brisbane. The corn was imported to help with a stock feed shortage caused by the drought.

The Greens have also joined the debate, saying they will campaign against such imports.

Democrats' spokeman John Cherry says the Federal Government has failed to ensure safeguards on genetically modified products are in place.

"You could see spill-over effects occur very easily because the segregation systems are not in place in the US," Senator Cherry said.

"For example, genetically modified starling corn was approved for animal consumption but it ended up into the human food chain - something like 300 food products had to be recalled."

Senator Cherry says the use of such products could damage Australia's status as an exporter of GM-free meat if proper controls are not put in place.

"Evidence from Europe suggests that a segregation regime could cost as much as 10 per cent of the market returns to farmers, and that's something which I think all Australian farmers would be very worried about," Senator Cherry said.

"The Democrats are saying we need a full cost-benefit analysis of whether GM crops are worth it for Australia before we go any further down this track."