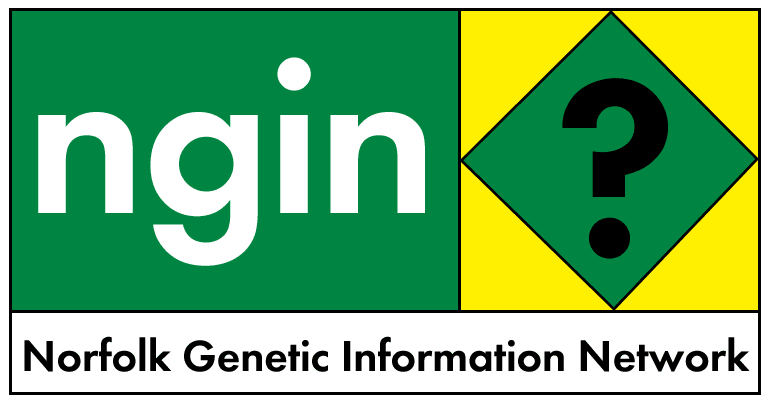 10 April 2002
UNIVERSITY PLAYING THE SHILL/ISAAA TARGETS THAILAND
Reports on 2 industry propaganda exercises - 1 in the North, I in the South. Good to see, in the first, a Fellow of the Royal Society of Canada taking to task the University of Guelph for the aggressive pro-GM propagandising of Doug Powell and the Food Safety Network (who, among other things, produce the pro-GE list Agnet)
1. FOOD SAFETY NETWORK WON'T GUARANTEE FOOD SAFETY
2. US-BASED GROUP TARGETS THAI 'ANTI-GM BIAS'
***
1. FOOD SAFETY NETWORK WON'T GUARANTEE FOOD SAFETY
Guelph Mercury, April 9, 2002 [via Agnet!]
Dr John McMurtry, a Fellow of the Royal Society of Canada, writes that it is depressing to see the University playing the shill again for corporate industrial agriculture and, specifically, operating as a privately funded institutional propagandist for genetically modified organisms.
Unfortunately, that is what the University's recently launched, and Orwellianly named, "Food Safety Network" and its director, Doug Powell, are structured to do.
Their funding of $890,000 comes from the Donner Foundation, a wealthy business foundation linked with the Fraser Institute, and from a former meatpacking CEO.
Like the corporate pesticide lobby on campus, the GMO lobby misleadingly represents its narrowed research for private corporate profit as capital-S "Science." The reason you know that the so-called "Food Safety Network" is not really interested in food safety begins from the facts that virtually none of the suspect GMO's have been tested for potentially disastrous ecological impacts by dispersion, genetic dominance and contamination of organic food crops and other species, or for their allergen effects expressed by their genetic milieus -- in short, for their actual health effects on life systems.
Yet Powell, an assistant professor appointee in successive departments, has for years publicly attacked questioners and aggressively promoted GMO products in spite of their systemic dangers which have not been adequately tested.
This blind bias is called "rigorous scientific inquiry" and "shaping and evaluating public policy on the critical issue of food safety" to hoodwink the unknowing.
There is one fundamental confusion this special-interest misrepresentation of "food safety" depends upon. It is that industrial food scientists like Powell are not remotely educated in system-deciding normative concepts like health, and so "safety" means whatever they want to mean, especially when there is a lot of money in it.
In the meantime, even the federal Canadian Institute for Food Inspection and Regulation housed on the University of Guelph campus is compromised by an increasing encroachment of overt PR activities on its regulatory research mandate, with promotional initiatives so mixed with its research function that it has been publicly criticized by the Royal Society's Panel on the Future of Food Technology for this failure to distinguish its research functions from public relations campaigns.
McMurtry says he is sorry to say that he is ashamed of his university for this latest institutionalization of a special-interest lobby as a University body, and for its failure to ensure balanced dissemination of information and relevant administrative commitment to the University's knowledge mission.
...
ngin note: Doug Powell's 'Agnet' list is produced by the Food Safety Network at the University of Guelph. Sponsors include: ConAgra Foods Inc., Ag-West Biotech, Pioneer Hi-Bred, Council for Biotechnology Information [industry front], McCain Foods Limited, Syngenta Seeds USA, McDonald's, and Syngenta Crop Protection
***
2. U.S.-BASED GROUP OPENS THAI OFFICE TO COUNTER 'ANTI-GM BIAS'
byKultida Samabuddhi
Bangkok Post via NewsEdge Corporation, April 6, 2002
A United States-based organisation has set up a regional office in Bangkok to promote genetic engineering technology and counter sentiment against the idea.
According to Panatta Junchai, director of the International Service for the Acquisition of Agri-Biotech Application, or ISAAA Thailand, "Anti-GMOs groups have flooded the country with information about the adverse effects of GE technology. We will prove that the technology is not as bad as they have claimed," adding that the Bangkok office was set up because GMOs had been debated heatedly here and NGOs were very active.
Junchai also said that ISAAA was an academic organisation working closely with Thai scientists from the National Science and Technology Development Agency, which supported GE technology.
Its website says ISAAA works on forming partnerships between wealthy and developing countries to enable the transfer of biotechnology applications to poor farmers.
Ms Panatta said the office was surveying public attitudes towards GMOs and had no ties with biotechnology multinational companies, although its website says ISAAA is funded partly from donations from biotech firms.
Witoon Lianchamroon, director of Biothai, an NGO working on biodiversity conservation, insists that ISAAA is a tool of the biotech industry and its aim is to generate the right business climate to facilitate the industry's expansion into developing countries, adding, "ISAAA'S goal, to eliminate Asian farmers' poverty by using biotechnology, will make conditions worse for small farmers because the technology is controlled by multinational agribusiness whose interests are contrary to farmer needs."
Isabella Meister, Greenpeace International campaigner, said ISAAA lacked transparency and that its operations in Asia were funded by several biotech companies, including Cargill and Monsanto in the US, and Switzerland's Novartis. ISAAA and its biotech partners were worried about Thailand's strong stance against GMOs.