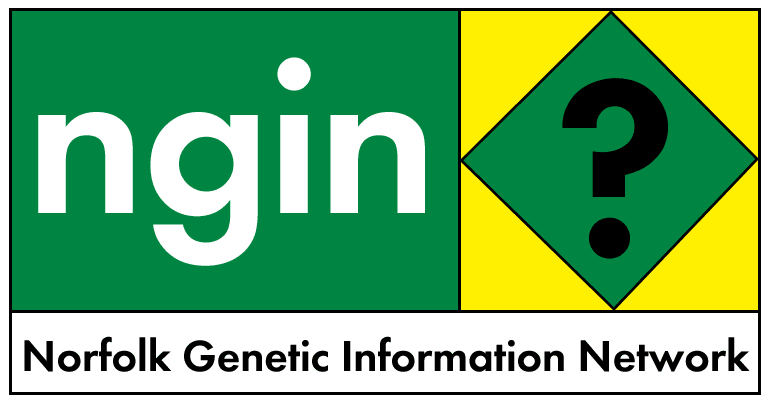 10 May 2002
US FARM SECURITY ACT FUNDS CORPORATE BRAINWASHING FOR GE
1. US Farm Security Act funds corporate brainwashing for GE
2. GM food labels face dumping
***
1. US Farm Security Act funds corporate brainwashing for GE
[Many thanks to Christine Dann for a copy of this briefing written for the New Zealand Green Party's Agriculture spokesperson, Ian Ewen-Street, MP, on the Farm Security Act that just passed in the USA. Christine focuses on a section devoted to a mega-fund for pro-GE propaganda over the next 5 years. The Jim Sutton referred to in the last paragraph is New Zealand's Minister of Agriculture and Trade Negotiations.]
The Farm Security Act that just passed in the US, (President-select Bush's successor to Clinton's so-called ''Freedom to Farm'' legislation of 1996, which whacked up agricultural subsidies to an average US $22 billion a year), is hardly light reading. But when I got to Section 333 I was immediately reminded of my favourite vampire joke. ''Mummy, what's a vampire?'' "Shut up, dear, and drink your tomato soup before it clots.''
Section 333, called ''Biotechnology and Agricultural Trade Program'', deals with a peculiarly American form of global vampirism - state-funded corporate brainwashing. It authorises the Secretary of Agriculture to establish a program to ''...enhance foreign acceptance of agricultural biotechnology and US agricultural products developed through biotechnology.'' This program will address the ''...continuing and increasing market access, regulatory, and marketing issues relating to export commerce of US agricultural biotechnology products.'' It will do this via ''education and outreach'' activities, including targeting producers, buyers, consumers and media in foreign markets, and exchange programs involving government officials, scientists and trade officials.
The bill for this propaganda exercise? US $15 million per year for the next five years - total US $80 million (or nearly $180 million in NZ dollars). But wait - there's more. Section 333 also sets up a ''rapid response'' fund of US $1 million per year for five years to deal with situations where US exporters are ''...harmed by unwarranted and arbitrary trade barriers due to - (i) marketing of biotechnology products; (ii) food safety; (iii) disease; or (iv) other sanitary or phytosanitary concerns.''
What does all this mean in plain English? Firstly, for ''biotechnology'' read ''genetically engineered foods'' - no foreign markets are refusing to accept benign and uncontroversial applications of biotechnology. So this part of the Act sets up a pro-GE brainwashing fund. I leave you to decide whether it is fair and honest to use taxpayer money to subsidise the marketing interests of Monsanto, Archer Daniels Midland and the other global agribusiness and biotechnology corporations of America. Also whether the fact that agribusiness interests contributed US $2,676,525 to Bush's 2000 election campaign could have anything to do with this mighty handout from the public purse.
Watch out for that ''rapid response'' fund too. We have already heard mutterings about the US considering NZ requirements for full labelling of GE products to be a ''trade barrier'' - now they have a fund to fight it with. Be seriously worried about this fund being used to counteract any efforts we may make to keep disease out of NZ that they happen to disagree with.
Jim Sutton will be meeting with the US Secretary of Agriculture soon. He should tell her that this Section of the Farm Security Act is an outrageous breach of fair and honest trading principles. Taxpayer subsidies for corporate propaganda and harassment should be legislated against, not for. The US may be a democracy, Jim - but not as we know it. Remember that when you chat to Ann.
***
2. GM food labels face dumping: ACA
The Melbourne Age www.theage.com.au
CANBERRA, May 9
Australia's new labelling laws for genetically modified (GM) foods are set to be dumped because of pressure from the United States, the Australian Consumers' Association said today.
Association food policy officer Rebecca Smith said Australian officials had voted against the labelling laws that required GM components to be identified.
She said they were instead backing a proposal from the US which would effectively leave GM food labelling up to the producer.
"This is outrageous," she told AAP.
"Instead of backing Australia's position, they've just taken the US stance and gone with that."
An overnight meeting of the Codex Committee on Food Labelling, which provides the standards used by the World Trade Organisation, saw the Australian delegation back the US position.
Ms Smith said the US wants only labelling where foods contain a possible health hazard, such as a known allergen like peanuts.
Under Australia's labelling laws, GM inputs must be listed if they account for more than one per cent of the total product.
The laws were introduced last year but companies have until December to comply with the labelling requirements.
If the Codex Committee backs the proposal, Australia will be unable to prevent the importation of foods that may contain GM products but fail to list the products on their labels.
Ms Smith said food companies had been opposed to the labelling requirements from the start and now they had got their way.
"Trade and industry interests have been busy trying to undermine Australia's GM-labelling system since it was promised in 1999," she said.
"These are reprehensible tactics by the Australian delegation, trying to sabotage truth in labelling for not only Australian consumers but consumers across the globe."
Comment was being sought from Health Minister Kay Patterson.
---
the USA - the best democracy that money can buy