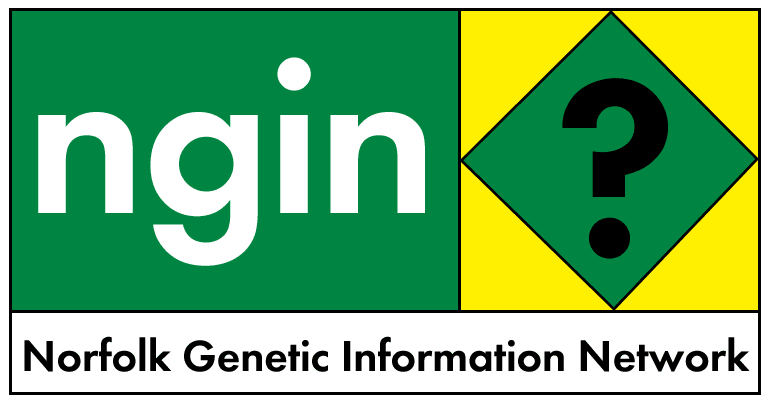 10 May 2002
GLOBAL ROUNDUP - GE ALLSORTS
Something for the weekend?
1. recent news items from GM Food UK and World News
2. items via AGNET MAY 9, 2002
***
1. Recent news items from GM Food UK and World News
http://www.connectotel.com/gmfood/
Anthrax attack bug identical to army strain
http://www.connectotel.com/gmfood/ns090502.txt
China's Ministry of Health Gets Tougher on Biotech
http://www.connectotel.com/gmfood/fp090502.txt
Boots implements GM-free policy
http://www.connectotel.com/gmfood/gm080502.txt
Imperial College investigated over GM
http://www.connectotel.com/gmfood/gu080502.txt
while you're there, check out: Who's spinning the pro-GM story?
http://www.connectotel.com/gmfood/gmspin.html
***
2. Items via AGNET MAY 9, 2002
FAO fact sheet on "biotechnology and food security"
South Dakota farmer settles seed patent lawsuit
Codex meeting - labelling of GM foods
FAO e-mail conference - GMOs and gene flow
US farm bill has GE propaganda programme - Greens
Lincoln votes GE free
Talk on "the future of agriculture" - FAO
New seed test proposal Russian roulette - Greens
Dow: life poisoned daily
full bulletin archived at:
http://www.plant.uoguelph.ca/safefood/archives/agnet-archives.htm
FAO FACT SHEET ON "BIOTECHNOLOGY AND FOOD SECURITY"
May 9, 2002
Food and Agriculture Organization
Complete document can be found at:
http://www.fao.org/worldfoodsummit/fsheets/biotech.pdf
In connection with the "The World Food Summit: five years later" to be held in Rome, 10-13 June 2002, FAO has prepared a series of fact sheets on specific issues and topics (http://www.fao.org/worldfoodsummit/fsheets.htm).
One of them is a 2-page pamphlet on "biotechnology and food security" (in Arabic, English, French, Italian and Spanish). Contact media-relations@fao.org for more information.
SOUTH DAKOTA FARMER SETTLES SEED PATENT LAWSUIT AGAINST GENETICS COMPANY
May 8, 2002
Knight-Ridder Tribune
Mikkel Pates, Grand Forks Herald, N.D.
Farmer Bill Schuler of Corona, S.D., east of Summit in northeast South Dakota, has, according to this story, settled a seed patent lawsuit filed against him in July 2001 by Monsanto Co., the creator of Roundup Ready soybean genetics. Todd Epp of Sioux Falls, S.D., Schuler's lawyer in the case, was cited as saying he understood an agreement had been reached two weeks ago. Epp declined to elaborate because of a confidentiality agreement in the settlement.
CODEX MEETING - LABELLING OF GM FOODS
May 9, 2002
Codex Alimentarius Commission
http://www.codexalimentarius.net/agend.htm
The 30th Session of the Codex Committee on Food Labelling takes place in Halifax, Canada, 6-10 May 2002. The Joint FAO/WHO Codex Alimentarius Commission is an intergovernmental body set up to establish international standards on foods. In 1995, the Commission agreed to examine the implications of biotechnology for food labelling. One of the agenda items at the 30th Session is "Draft Recommendations for the Labelling of Foods
obtained through Certain Techniques of Genetic Modification /Genetic Engineering". The agenda and working documents are available at
http://www.codexalimentarius.net/agend.htm (in English, French and Spanish)
or contact codex@fao.org for further information.
FAO E - MAIL CONFERENCE - GMOS AND GENE FLOW
May 9, 2002
Food And Agriculture Organization of the United Nations
http://www.fao.org/biotech/forum.asp
Conference 7 of the FAO Electronic Forum on Biotechnology in Food and Agriculture is due to begin in about a month's time and will deal with the issue of gene flow from GM to non-GM agricultural populations (in the animal, crop, fishery and forestry sectors). You are hereby invited to join the Forum and to participate in the conference! A Background Document will be provided to Forum Members before the conference. The conference is moderated and all messages posted during the conference will be placed on the Forum website (http://www.fao.org/biotech/forum.asp). For more information, contact biotech-mod3@fao.org. To join the Forum (and also register for the conference), send an e-mail to mailserv@mailserv.fao.org
leaving the subject blank and entering only the following two-line text message:
subscribe BIOTECH-L
subscribe biotech-room3
If you are already a Forum Member and wish to register for the conference, send an e-mail to mailserv@mailserv.fao.org with the one-line message:
subscribe biotech-room3
US FARM BILL HAS GE PROPAGANDA PROGRAMME - GREENS
May 9, 2002
Green Party - Press Release
Not only does the United States Farm Bill introduce a $400 billion, 10 year subsidy programme for US farmers, it also sets aside NZ$180 million to convince overseas markets to accept genetically engineered crops and food, Green Agriculture Spokesperson Ian Ewen-Street MP said today. Under Section 333 of the Bill a programme to 'enhance foreign acceptance of agricultural biotechnology and US agricultural products developed through biotechnology' is given US$15 million per year between 2002 and 2006.
"The Bill sets aside around NZ$180 million to convince other nations to accept GE exports. The Bill proposes to do this by 'education and outreach' and also 'rapid responses' to situations where US exporters are 'harmed by unwarranted and arbitrary trade barriers due to marketing of biotechnology, food safety'," said Mr Ewen-Street.
"Basically what this means is that the US will be flicking big chunks of money to pro-GE lobby and PR groups to try and sell the public on the need for, and the safety of, genetically engineered foods.
"This Bill sets aside a huge chunk of money to do this which shows how seriously the United States take the global rejection of genetically engineered foods. They have invested vast sums of money in developing crops which consumers are actively avoiding and they are facing a collapsing market share as people turn increasingly to natural products," he said.
"The New Zealand organic industry has boomed since the development of GE crops. People simply don't want GE foods and are prepared to pay high premiums to avoid them."
Mr Ewen-Street said the money in the Bill was a public relations slush fund and anticipated most of it would be spent on key areas of resistance such as the European Union. He said this was nothing more than an advertising campaign designed to limit the losses the US has already incurred.
"If GE foods really were so good, why don't they label them as such? The answer to that is, of course, that labelling is death to the GE corporates. People will only buy GE if they don't know what they are buying.
"I wonder if Agriculture Minister Jim Sutton considers this NZ$180 million fund to be either another form of subsidy or a non-tariff barrier to trade?" asked Mr Ewen-Street.
LINCOLN VOTES GE FREE
May 8, 2002
Lincoln University Students' Association - Press Release
Students from Lincoln University yesterday voted in a referendum, and voted to make New Zealand a Genetic Engineering (GE) free country.
"This shows that students do care about this important national issue," said Melony Clark, Environmental Officer for the Lincoln University Students' Association (LUSA). The vote was held over two days and asked students to vote on four statements:
That New Zealand should have a GE-Free position
That GE research should be allowed to be conducted, but kept in the laboratory
That GE field trials should be allowed to be carried out
That New Zealand should grow commercial crops (GE)
"The vote focused on GE in agriculture as this is Lincoln University's core business and we do not have a medical school," said Greg Henderson, President of LUSA.
"The other votes in the referendum were interesting and found that students did agree with GE research in the laboratory (63.3%)," said Henderson.
"There was a strong voter group (12% average) that were still not sure whether they agreed or disagreed with GE which shows that there are still many people that feel that they do not have all the facts," said Clark.
"The government has a lot of answering to do and must make sure that they are sure of the issues before making any decisions on this very important issue," said Henderson.
"Genetic Engineering in New Zealand must remain in the laboratory. We do not want to have the same problems as some countries overseas are already experiencing," said Clark. "Lincoln University students do not want GE in New Zealand."
TALK ON "THE FUTURE OF AGRICULTURE" BY FAO ASSISTANT-DIRECTOR GENERAL
May 9, 2002
Food and Agriculture Organization
Complete document can be found at:
http://www.fao.org/ag/magazine/oecd.pdf
Louise Fresco, Assistant-Director General, FAO Agriculture Department gave a presentation on "The future of agriculture: Challenges for environment, health and safety regulation of pesticides" to the OECD Working Group on Pesticides on 4 February 2002, Paris. Highlights of the presentation, which also covered the role of modern technology, especially GMOs, are available at http://www.fao.org/ag/magazine/oecd.pdf (4 pages) or contact rita.walsh@fao.org to request a copy.
NEW SEED TEST PROPOSAL RUSSIAN ROULETTE - GREENS
May 7, 2002
Green Party - Press Release
Proposals to check only one-third of imported seed shipments likely to be contaminated by GE are far too lax, the Green Party said today. The Ministry of Agriculture and Forestry (MAF) released a discussion document yesterday setting out new border controls for testing seeds for GE contamination, including a proposal to audit only one in three consignments.
"This season, every shipment of sweet corn seed was audited and one contaminated shipment was found and destroyed," said Green Party co-leader Jeanette Fitzsimons.
"If these new rules had been in place, there is a two-thirds chance that the seed would have slipped through and been planted. That's like playing Russian Roulette with our GE Free environment."
Ms Fitzsimons said she welcomed the discussion paper from MAF, and hoped that the public would participate in making sure the proposals were tightened up further and come into force before the next growing season.
"While it makes sense to focus mostly on countries who grow GE crops, the proposal to exclude other countries from any kind of auditing or testing is too weak.
"There should at least be random testing of corn, maize and canola seed coming from non-GE countries, to pick up any levels of contamination in their crops, or any cross-contamination during transport.
"In addition, we must make sure there are very good paper trails so that countries like the United States and Canada do not have an incentive to route seed exports through other countries, simply to avoid testing requirements."
Ms Fitzsimons said the testing protocols should cover every crop which is known to be GE somewhere in the world. This must include soybeans, even though New Zealand grows only relatively small quantities. "I'm concerned that there is no proposal to check cotton-seed, despite the fact that a shipment from Australia, which grows GE cotton, was recently turned back because the company did not want to pay for testing."
DOW: LIFE POISONED DAILY
May 8, 2002
GreenpeaceUSA
http://www.greenpeaceusa.org/features/dow_bhopaltext.htm
The Dow Chemical Company, with annual sales exceeding $30 billion US, is the largest chemical manufacturing company in the world. Despite being one of the richest companies on the planet, Dow has done little to be a good steward of the environment. Dow's environmental track record includes the original manufacturing and distribution of now highly restricted or banned (in the United States) chemicals such as DDT, Agent Orange, Dursban (pesticide) and asbestos.
Dow's ascension to the top of the worldwide list of chemical producers comes partially as a result of their recent purchase of Union Carbide, whose merger with Dow was completed on February 6, 2001. In acquiring Union Carbide's assets, Dow also assumed responsibility for Union Carbide's liabilities. These liabilities include Union Carbide's negligent role in the worst chemical spill in history.
The Disaster in Bhopal
On the night of December 2nd, 1984, over 27 tons of lethal methyl isocyante (MIC) gas spilled out from Union Carbide's pesticide factory in Bhopal, India. With safety systems either malfunctioning or turned off, an area of 40 square kilometers, with a resident population of over half a million, was soon covered with a dense cloud of MIC gas. People woke in their homes to fits of coughing, their lungs filling with fluid. In the span of the first three days after the accident, over 8,000 people died in Bhopal, mainly from cardiac and respiratory arrest. Since the disaster, over 20,000 people have died from exposure-related illnesses, and of the approximately 520,000 people exposed to the poisonous gases, an estimated 120,000 remain chronically ill.
Justice in Bhopal
Justice has eluded the people of Bhopal for over 17 years. Union Carbide negotiated a settlement with the Indian Government in 1989 for $470 million US, a total of $370 to $533 per victim, a paltry sum that is too small to pay for most medical bills. In 1987, a Bhopal District Court charged Union Carbide officials, including then CEO Warren Anderson, with culpable homicide, grievous assault and other serious offences. In 1992, a warrant was issued for Anderson's arrest. Dow, since its merger with Union Carbide, has refused to assume these liabilities in India, despite the fact that over 20,000 people in vicinity of the Union Carbide factory continue to be exposed to toxic chemicals through groundwater and soil contamination. This stands in stark contrast to Dow's acceptance of Union Carbide's liabilities in Texas, where they recently settled an asbestos-related lawsuit.
Images from Bhopal
Nothing tells the story of Bhopal more clearly than images of the people who live there. This photo exhibit, commissioned by Greenpeace, gives insight into the devastation wrought on the people of Bhopal. Warning: Some of these images may not be suitable for children. Viewer discretion is advised. Greenpeace and Coalition of Survivor Groups in Bhopal demand that Dow Chemical:
assume liability for the continuing and long-term health impacts of the disaster, including release of unpublished medical reports on the toxicity of leaked gases
assume liability for the loss of livelihood caused as a result of the disaster by providing income opportunities to victims and support to those rendered destitute remove the contamination of the ground water and soil in and around the factory ensure that prime accused Warren Anderson, former chairman of Union Carbide, is brought to justice in the Bhopal criminal court, along with authorized representatives of the company Greenpeace is part of a coalition, ACT:Bhopal, that is composed of the Bhopal-based organizations Bhopal Gas Affected Women Stationary Workers Association, Bhopal Gas Affected Pensioners Association, and Bhopal Group for Information and Action and their allies: Bhopal Action Resource Center, CorpWatch, National Campaign for Justice in Bhopal and The Other Media. The campaign is also supported by the Ecology Center of Michigan, Environmental Health Fund, Environmental Health Watch, Pesticide Action Network, Essential Action and the Center for Health, Environment and Justice.
Bhopal Survivors Bringing Their Demands to Dow CEO at Annual Shareholders Meeting
A delegation of survivors of the Bhopal chemical disaster will hold a press conference before Dow Chemical's annual shareholders meeting on May 9th. The survivors will join Midland residents to urge the company to address the environmental and health problems that still afflict the Indian community and to seek a commitment that the company will work to prevent future disasters at all Dow facilities.
The Bhopal Delegation includes:
Mr. Satinath Sarangi, an administrator at the Sambhavna Clinic and Research Center. Mr. Sarangi has been involved in supporting the Bhopal activists since the day of the disaster in 1984. He is the administrator of the only clinic in Bhopal specifically designed to address the long-term health impacts of the Bhopal survivors. The Sambhavna Clinic offers a unique combination of Allopathic, Ayurvedic and yoga treatments to patients. Mr. Sarangi's work is the inspiration for the upcoming book by Dominique LaPierre, Five Minutes Past Midnight in Bhopal. Mr. Sarangi was a member of the first Bhopal delegation to come to the United States in 1989, where he attended the Union Carbide shareholders meeting.
Dr. H. H. Trivedi, former Professor of Internal Medicine at the Gandhi Medical College in Bhopal, was the only senior doctor attending to patients at the Hamidia Hospital on the night of the disaster. He continues providing care to ailing survivors to this day with special emphasis on pulmonary diseases. He is one of the trustees of the Sambhavna Trust.