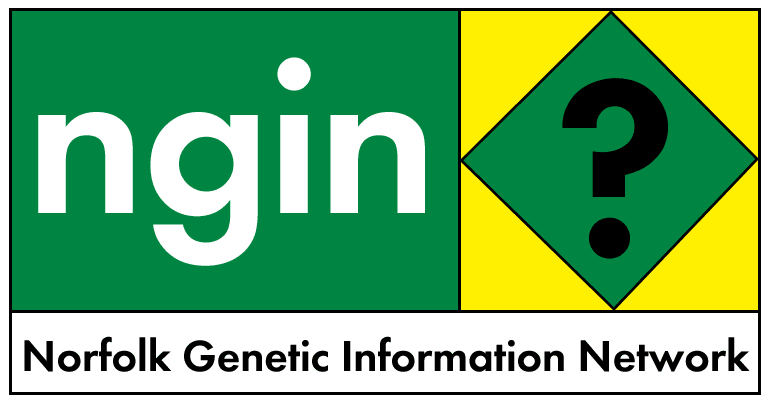 10 June 2002
STARLINK FOUND IN FOOD AID
FOR IMMEDIATE RELEASE
JUNE 10, 2002
contacts: Matt Rand, NET, 01 202-887-8800
Larry Bohlen, FoE, 01 202-783-7400 x251
ILLEGAL GENETICALLY ENGINEERED STARLINK CORN CONTAMINATES FOOD AID; OTHER TYPES NOT APPROVED BY THE E.U. ALSO FOUND
Global Leaders at World Food Summit Asked to Prevent Further Contamination
Cochabamba, Bolivia; Rome;Washington, DC - The Bolivian Forum on Environment and Development (FOBOMADE), a citizensí group in Bolivia, announced today that a sample of U.S. Agency for International Development (USAID) food aid tested positive for the presence of StarLink genetically engineered corn, a variety not approved for human consumption due to health concerns. Centro Humboldt (Friends of the Earth Nicaragua) simultaneously announced the StarLink and other food aid contamination findings in Rome at the World Food Summit, held June 10-13 - a gathering of world leaders discussing strategies to feed the hungry. The groups expressed outrage that more than a year after StarLink was found in the U.S. food supply it has appeared in food aid. They criticized the USAID and the World Food Program and demanded that genetically engineered crops not be sent as food aid to countries that have not formulated biosafety regulations. They also emphasized the critical need to protect the birthplaces of corn from genetic contamination.
"The U.S. considers this genetically engineered corn unfit for human consumption and has banned it for years. Yet it has been sent to Bolivia as food aid," said Gabriel Hervas, President of the Bolivian Forum on Environment and Development.
This is the first time that StarLink has been found in food aid and the first time it has been found outside the U.S., Japan and Korea since originally detected in the U.S. in August 2000. All test results were confirmed using DNA analysis conducted by Genetic ID, an independent laboratory located in Iowa.
StarLink was not approved for human consumption due to a finding by the U.S. Environmental Protection Agency (EPA) that the bacterial protein engineered into every cell of the corn exhibits "characteristics of known allergens." Possible health effects of this category of allergen include nausea and anaphylactic shock, but are not currently known due to a lack of adequate testing by government and industry. The corn was originally found by Friends of the Earth and the Genetically Engineered Food Alert coalition in taco shells manufactured by Kraft Foods.
The U.S. government recalled over 300 contaminated food products, more than 200 people reported possibly related illnesses, and the EPA concluded one year later on July 28, 2001 that no level of StarLink could be determined to be safe for human consumption. The manufacturer of the corn, Aventis, appealed to the EPA to allow a tolerance level for StarLink in food, but was denied. The company has since been mired in multiple lawsuits and has sold its biotechnology division to Bayer. EPA scientific advisors concluded in their final report on StarLink that the U.S. Centers for Disease Control had conducted flawed tests to determine if StarLink is a human allergen. In their July 2001 report, they recommended that more testing be conducted, especially with children and other particularly vulnerable populations, but EPA has taken no further action.
Friends of the Earth U.S. facilitated the DNA confirmation testing and diagnostic test kits used for initial screening were distributed to organizations worldwide by the Genetically Engineered Food Alert coalition based in the U.S. The coalition provided the kits to more than 40 groups worldwide to assist people seeking to protect themselves from StarLink and identify unapproved varieties of corn in the absence of labeling and careful separation of engineered crops by authorities.
The sample sent for testing by FOBOMADE also contained two other types of engineered corn not approved in the European Union (EU) ­ RoundUp Ready and BtXtra, both produced by Monsanto.
Colectivo Madre Selva, a citizensí group in Guatemala also examined a sample of seed sent as food aid and found three varieties of engineered corn not approved in the EU - Liberty Link produced by Aventis and Monsantoís BtXtra and RoundUp Ready.
Centro Humboldt, working with other members of the Network for a GMO-Free Nicaragua, obtained samples of food aid from different parts of the country. One seed sample contained 3.8% of a GMO variety approved in the U.S. and the EU, and three samples of a corn and soy flour blend contained Monsantoís RoundUp Ready corn.
"It is unacceptable that the children of Nicaragua are consuming genetically modified products that come masked as food aid for our country. It is well known that baby food companies in the U.S. and Europe do not use genetically modified products," said Julio Sanchez of Centro Humboldt.
In a news release dated May 24, 2002, the World Food Program declared that "The WFP does NOT distribute food that is NOT acceptable for human consumption by the citizens of the producing countries (donor countries) and by the countries that receive the food assistance." In 2000, Dan Glickman, then Secretary of the U.S. Department of Agriculture, said that the agency would make sure StarLink did not enter food aid.
"While working to alleviate famine and drought, the World Food Program and USAID must ensure that genetically engineered crops do not threaten the health, local agriculture and environment of people in countries they are trying to help," said Larry Bohlen, Health and Environment Programs Director at Friends of the Earth U.S. "You canít feed the world with genetically modified food if the food you are sending is not fit to eat."
The global grassroots testing effort examined samples between September 2001 and June 2002. Samples taken in 2001 typically had dates in 2002 meaning that genetically modified food aid may still be in warehouses or planted this growing season in Guatemala and Nicaragua farm fields.
Food aid with genetically modified seed may be another pathway of genetically engineered crops into one of the birthplaces of corn, creating a form of biological pollution that cannot be recalled. Commercial imports of corn seed for food to Mexico has recently been reported as a likely pathway threatening native Mexican varieties.
ABOUT THE GE FOOD ALERT COALITION AND GEFoodAlert.org Genetically Engineered Food Alert founding members include: Center for Food Safety, Friends of the Earth, Institute for Agriculture and Trade Policy, National Environmental Trust, Organic Consumers Association, Pesticide Action Network North America, and the State Public Interest Research Groups.
Genetically Engineered Food Alert supports the removal of genetically engineered ingredients from grocery store shelves unless they are adequately safety tested and labeled. The campaign provides web-based opportunities for individuals to express concern about genetically engineered food and fact sheets on health, environmental and economic information about genetically engineered food. The campaign is endorsed by more than 250 scientists, religious leaders, doctors, chefs, environmental and health leaders, as well as farm groups.
BACKGROUND MATERIAL AVAILABLE ON WEB
Photos, test results, position statements by the World Food Program, links to the World Food Summit webpage, fact sheets on genetically engineered StarLink corn, the regulatory history of StarLink, and the laboratory testing protocol are located on the Friends of the Earth website at: www.foe.org/foodaid