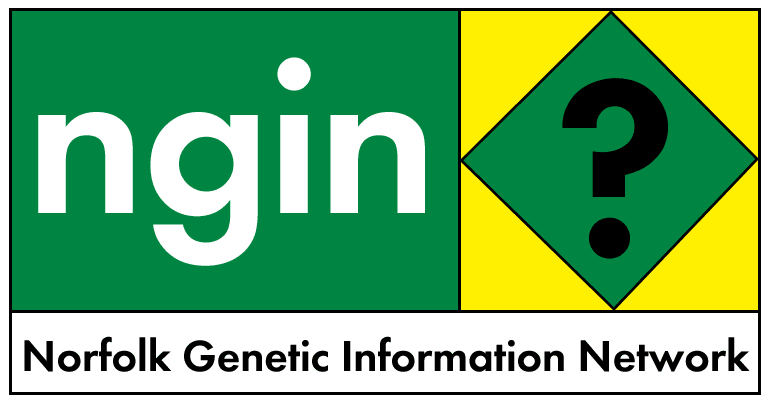 10 October 2002
FDA WARNS OREGON AGAINST LABELS/VENEMAN ASKED TO BLOCK SALE OF GM CORN
"If they're the same as everything else, then how come they have a patent on them?" - Donna Harris, who launched the campaign to get the labelling initiative on the Oregon ballot
1. FDA warns Oregon about ballot measure
2. Veneman asked to block sale of GM corn that may contain toxic mold
***
1. FDA tries to remove genetic label before it sticks
Letter warns Oregon about ballot measure
Elizabeth Weise
USA TODAY; October 9, 2002,
PORTLAND, Ore. -- In an unusual move, the federal government has warned the state of Oregon that it could be interfering with national food producers if voters pass a ballot measure requiring all genetically modified foods sold in the state to be labeled. The unsolicited letter, which arrived Monday in the office of Oregon Gov. John Kitzhaber, says the measure "would impermissibly interfere with manufacturers' ability to market their products on a nationwide basis." The letter was signed by Food and Drug Administration deputy commissioner Lester Crawford. As much as 80% of the foods found in a typical American supermarket contain at least one ingredient created from genetically engineered crops. Backers of the measure don't claim the foods are dangerous, but they say consumers should be able to make informed choices. Critics say labeling is expensive and will force one label for Oregon foods, a different one elsewhere. If voters pass the measure Nov. 5, Oregon will be the first state to require labeling of so-called GE foods. Europe and Japan already require labeling. The FDA letter now inserts a federal interest in what to this point had been a brewing state fight. Still, Measure 27 is the subject of intense interest far beyond Oregon's borders.
Food suppliers and processors argue that if they lose in Oregon, they'll face unjust suspicion from consumers that the foods aren't safe and the prospect of labeling laws in other states. "In this letter, we are not promising to take action, but we are letting the people of Oregon know, as best we can, what our views are about the ordinance," a senior FDA official said. The FDA statement appears to allude to the commerce clause of the Constitution, which prohibits states from impeding the flow of interstate commerce, says Jonathan Adler, a professor of environmental and constitutional law at Case Western Reserve University law school in Cleveland. The governor's press secretary, Tom Towslee, says the governor was surprised to get the letter. "For the federal government to weigh in on a ballot measure in little old Oregon is a little unusual, but they obviously feel strongly about it," Towslee says. The two-page letter also states that the FDA has found that, in its scientific judgment, there "is no significant difference" between bioengineered foods and their conventional counterparts. Donna Harris, who launched the campaign to get the initiative on the ballot, doesn't buy it. "If they're the same as everything else, then how come they have a patent on them?"
***
2. Farmers, environmentalists ask Veneman to block sale of corn that may contain toxic mold
EMILY GERSEMA
The Associated Press; USA; October 9, 2002
Farmers and an environmental group worry that a biotech corn suspected of containing toxic mold could contaminate the food supply, prompting them to ask Agriculture Secretary Ann Veneman to keep it off the market. They want the corn blocked until tests can determine whether it caused some hogs and cattle in Midwestern states to become infertile. Agriculture Department researchers suspected some Iowa cattle and hogs became sterile after eating the potentially moldy corn. An environmental group, Friends of the Earth, has sent letters to Veneman urging her to hold it from the market for more testing. Larry Bohlem, a spokesman for the group, said farmers in Minnesota, Michigan and Iowa who have had problems with the corn produced by Garst Seed Co. don't want to discuss it publicly. "They're kind of afraid because they're afraid to lose the value of their corn," he said Tuesday. Bohlem said the agencies that regulate grain, including the Agriculture Department and the Food and Drug Administration, have failed to act quickly. He said he is concerned the grain will end up in tacos and tortilla chips. That would be a replay of a scare that occurred two years ago when Aventis' StarLink corn, which wasn't approved for human consumption, was found in the food supply. Recovery efforts cost the food and farming industry billions of dollars. Maria Bynum, spokeswoman for the Agriculture Department, said the potentially moldy corn is the FDA's responsibility to investigate. FDA officials said they were looking into the matter. The corn is a variety known as Bt corn, genetically designed so it won't contain molds. Initial tests have indicated, however, that it contains the mold fusarium, which can sicken animals and humans. Researchers for the USDA's Agricultural Research Service have said, though, that a biological chemical compound may be to blame. Scientists were alerted to the problem by Jerry Rosman, a farmer who operates Rolling R Farms in Harlan, Iowa. He told them he believed the corn was the root of his problems when reproductivity in his hog herd dropped from 90 percent to 20 percent from October 2000 to August 2001. Officials with the Slater, Iowa-based Garst Seed said they've conducted their own investigation but nothing seemed amiss. "We are confident that corn seed has not caused the problems he has experienced," company spokesman Jeff Lacina said in a statement. "The hybrids that Mr. Rosman purchased have been widely grown for several years and no one else who has grown them has reported similar experiences to us."
Rosman said his sows appeared to be pregnant but produced no litters. He destroyed the herd, he said, but notified the Agriculture Department when he discovered four of his neighbors had similar problems. His cattle also were showing a decrease in reproductivity, he said. The corn "was the common denominator" in all the cases, Rosman said. Scientists began testing Rosman's corn last fall but had to stop this summer because of a court battle between Rosman and his father over dividing the farm's assets. To settle the dispute, a district court judge in Shelby County, Iowa, ordered the corn sold and the cattle, which also auctioned, Rosman said. "That's the wrinkle in this. Otherwise, this wouldn't be an issue, and this corn would be in my control and the livestock would be in my control and we'd just hang onto it for research," he said. Rosman hopes Veneman's office will hold the corn. Although the corn was sold, publicity about the grain led the elevators that bought it to reject it. Rosman's case has drawn attention from farmers in surrounding states. He said nearly a dozen Midwestern farmers and some veterinarians have come forward, saying they saw reproductivity drop in hog and cattle herds because of the grain. On the Net: Agriculture Department: http://www.usda.gov Food and Drug Administration: http://www.fda.gov Garst Seed Co.: http://www.garstseed.com