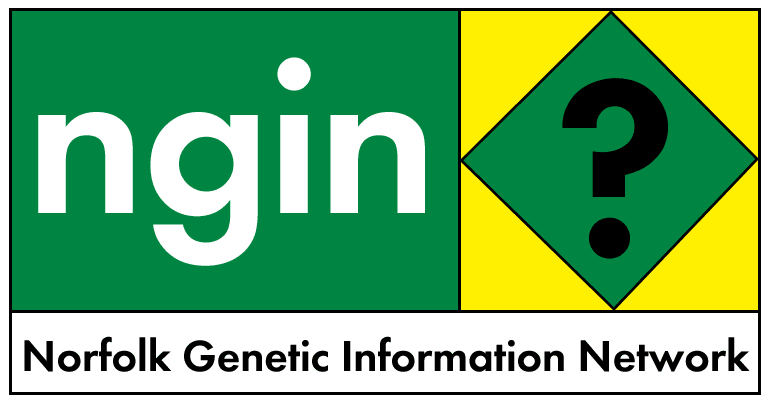 10 November 2002
GM FOOD WILL NOT EASE HUNGER/ROGER MOORE SAYS US "INHUMAN" OVER ZAMBIA/MONSANTO BREAKS BREAD WITH GM PROTESTERS
Oxfam, Christian Aid, Save the Children, Cafod and Action Aid say GM crops are likely to create more poverty (item 1)
'[Bond actor Roger Moore] said he believed it wrong for the US to refuse other aid to Zambia because of its rejection of genetically modified food. "That would be inhuman of them," he said. "We are dealing with a catastrophic situation here." ' (item 3)
1. GM food will not ease hunger
2. Monsanto breaks bread with GM protesters
3. Zambians starve in row over GM food
***
1.GM food will not ease hunger
By Geoffrey Lean, Environment Editor
The Independent on Sunday, 10 November 2002
http://news.independent.co.uk/uk/environment/story.jsp?story=350544
Britain's top aid charities have told the Prime Minister that genetically modified foods will not solve world hunger, but may actually increase poverty and malnutrition.
Their intervention - in a joint submission to the Government's official debate on GM crops and foods - strikes a devastating blow at a central plank of its support for the controversial technology.
Tony Blair and key advisers have wholeheartedly supported the claims of the biotech industry that GM crops are needed to feed the world. Two years ago a Cabinet report claimed they could win the war against hunger, and the year before the Government's then hugely-influential scientific adviser, Lord May, said it was his main reason for supporting them.
But Prince Charles provoked private Prime Ministerial fury by describing this argument as "suspiciously like emotional blackmail".
The new submission - signed by the directors of Oxfam, Christian Aid, Save the Children, Cafod and Action Aid, and sent to Mr Blair's Strategic Unit in the Cabinet Office - puts the moral and practical authority of leading anti-hunger crusaders behind the prince and against the Prime Minister.
The charity leaders say claims that GM crops will feed the world are "misleading and fail to address the complexities of poverty reduction". They acknowledge that the technology may have "potential benefits" but are concerned they will not help the small farmers and poor people in the rural Third World where their groups have practical experience.
They call on the Prime Minister to take a "precautionary approach" to the technology, rather than giving it his enthusiastic support.
The charities say GM crops are likely to create more poverty. They point out that hunger is not caused by a shortage of food, but because the poor cannot afford to buy it.
In the past, new agricultural technologies like the Green Revolution have tended to be taken up by rich farmers. They increase production and force poor farmers out of business.
The charities fear that introducing GM technology will have even more catastrophic effects because it is dominated by a few multinational companies. Salil Sheehy, the director of Action Aid, says: "Farmers will be caught in a vicious circle, increasingly dependent on a small number of giant multinationals."
But in a remarkable initiative, the World Bank last week brought together Oxfam and Greenpeace with the biotech giants Monsanto and Syngenta to try to reach an agreement on the technologies needed to feed the world.
The meeting in Dublin - which also included ministers and officials from 19 governments and representatives of eight UN agencies - decided to start a series of consultations which could lead to the most comprehensive international assessment of the risks and benefits of biotechnology, organic farming and other new agricultural techniques.
***
2. Monsanto breaks bread with GM protesters
By Geoffrey Lean
The Independent on Sunday, 10 November 2002
http://news.independent.co.uk/business/news/story.jsp?story=350517
Monsanto and Syngenta, the biotechnology giants behind the drive to develop GM foods, last week sat down with their arch-enemies, Greenpeace and organic farmers, to try to clinch a common position on world hunger.
The unprecedented meeting, run by the World Bank in Dublin, could launch the most wide-ranging assessment on tackling starvation.
Senior managers from Bayer CropScience and Crop-Life International attended the meeting, together with ministers and officials from 19 governments, representatives of eight UN agencies, scientists, environmentalists and development groups such as Oxfam.
They will try to agree an eight-month "consultative process" examining the "risks and opportunities" of GM crops, organic agriculture, traditional plant-breeding techniques and biotechnology. If it succeeds, they will launch a full assessment with recommendations for world governments.
The potentially explosive mix has been put together by a British-born scientist, Dr Robert Watson. Earlier this year he was voted out as chairman of the Intergovernmental Panel on Climate Change (IPCC) at the prompting of the US administration after it had been lobbied by Exxon.
***
3. Zambians starve in row over GM food
By Basildon Peta in Kazungula, Zambia
The Independent on Sunday, 10 November 2002
http://news.independent.co.uk/world/environment/story.jsp?story=350681

Even when there is no drought to make their lives precarious, the villagers of Kazungula cannot afford radios or televisions. So when Roger Moore came to visit them, they did not see The Saint or James Bond. All they saw was a rich foreigner who might have some food for them.
"Sir, is there any way you can help us?" Catherine Muwondo, 60, asked the 75-year-old movie star and his entourage. "We used to be human beings like you, but now we are animals. We have no food. We have to share the same food as animals in the bush ... This is why I say we have also become animals."
Men, women and children, clad in rags, had gathered under a huge musasa tree with the pain of permanent hunger etched on all their faces. Some had brought buckets, in the hope of immediate handouts of maize from Mr Moore and his wife, Kristina.
"We are here to try and help you," he told them. "Our mission is to see your plight and try to lobby organisations and world governments to help you." After listening to their stories for five hours, he said it was his worst encounter with hunger and poverty in his 12 years as a "goodwill ambassador" for Unicef, the United Nations Children's Fund.
Three million Zambians are starving, but the world response has been lethargic. "I am here because the donations are not coming," Mr Moore said. "[Aid agencies] need two-thirds more than what they have been given. I feel angry that there is not enough world action to alleviate this crisis."
At Livingstone, 12 miles from Kazungula, there are several thousand tonnes of emergency maize sitting in a warehouse. Some has been there since July. Not only has none been distributed, President Levy Mwanawasa has ordered that it be removed from Zambia, together with all the rest of the grain brought in by the World Food Programme, another UN agency.
The reason is that the corn is genetically modified. The Zambian government has rejected GM food on safety grounds, despite pressure from the US, multinationals, and even its own hungry citizens, who have looted some of the warehouses.
Some 200 environment and development groups from both rich and poor countries have backed Zambia's position. Many accuse the US of using the famine in southern Africa to spread GM technology in countries that have so far rejected it; farmers would plant some of the grain they are given to grow new crops, the genes would spread and then so much of the crop would be affected that they would be unable to export their produce to Europe.
The US refused to mill the seed before sending it, to make this impossible. The WFP is now arranging to have it milled after arrival, and is sending it to countries like Malawi and Mozambique that have agreed to accept it only in that form. Zambia alone refuses even to take milled GM grain. President Mwanawasa has borrowed $50m (£31m) from the World Bank to buy organic maize, though none has yet reached the poor.
While the argument drags on, the people of Kazungula and other villages go hungry. Zambia's politicians claim to be aware of their plight, but villagers in all the districts toured by Mr Moore and his Unicef companions said they had not seen any local officials.
The actor said he believed it wrong for the US to refuse other aid to Zambia because of its rejection of genetically modified food. "That would be inhuman of them," he said. "We are dealing with a catastrophic situation here."
[U.S. State Department spokesman Richard Boucher has said the U.S. will only be ready to provide food assistance to Zambia should the government reverse its position on GM food: https://ngin.tripod.com/311002b.htm]
To donate to Unicef's southern Africa children's appeal call 08457 312 312 (24-hour local rate) or go to Unicef's website
http://www.unicef.org.uk/emergency
---
Resisting GE or Die Ultimatum:
http://www.peoplesearthdecade.org/media/article.php?id=63
Force-feeding the world: https://ngin.tripod.com/forcefeed.htm