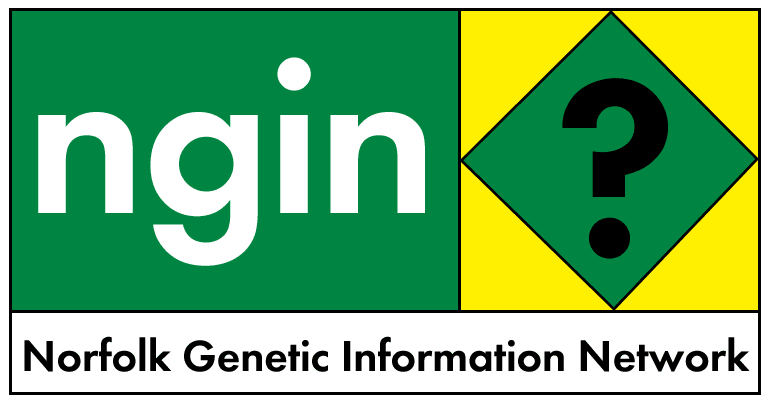 11 January 2002
GE COTTON SEED HAS MAJOR QUALITY PROBLEMS - TOP US COTTON MERCHANT
"No, quality has not improved. I still believe the [GE] seed is a major, major problem and I think a lot of people agree with that." - William Dunavant Jr., the chief executive of top U.S. cotton merchant Dunavant Enterprises
AGNET JANUARY 11, 2002
*DUNAVANT SAYS U.S. COTTON QUALITY STILL LAGS, BLAMES SEEDS
*Farmers press GE-free crops in Maine
*Dow Agrosciences says launching 1st cotton seed 2004
*Canadian organic farmers sue Monsanto over GM crops
[full bulletin archived At:
http://www.plant.uoguelph.ca/safefood/archives/agnet-archives.htm]
***
DUNAVANT SAYS U.S. COTTON QUALITY STILL LAGS, BLAMES SEEDS
January 10, 2002
Reuters
ATLANTA, Georgia - William Dunavant Jr., the chief executive of top U.S. cotton merchant Dunavant Enterprises, was cited as telling reporters at the annual Beltwide Cotton conference here Thursday that American cotton quality remains a problem, saying the seed produced by biotech companies is to blame, adding, "No, quality has not improved. I still believe the seed is a major, major problem and I think a lot of people agree with that."
Earlier Thursday, the chief executive of major mill Parkdale Inc. said U.S. cotton quality has improved although problems linger in some areas. Anderson Warlick, President and Chief Executive of Parkdale Inc. in Gastonia, North Carolina, was quoted as telling Reuters that, "I think our industry is very pleased at the quality (of U.S. cotton). But I don't think you eliminate some of these problems."
The story says that disputes over seed quality marred the last Beltwide meetings in California last year when farmers, milling firms and major merchants on the one hand and seed companies on the other disagreed over the quality of the genetically modified seeds produced by biotech firms. Despite the quality issues plaguing U.S. cotton, Dunavant said this has not hindered the pace of American cotton sales because cotton fiber which contained some defects were selling at a discount. He projected U.S. cotton sales in 2001/02 to hit 9.8 million (480-lb) bales and to rise to 10 million bales in 2002/ 03.
***
FARMERS PRESS GE-FREE CROPS; GRASS-ROOTS EFFORT SEEKING 3-YEAR MORATORIUM IN MAINE
January 9, 2002
Bangor Daily News
Sharon Kiley
AUGUSTA - According to this story, one of the booths getting a lot of attention Tuesday on opening day of the Maine Agricultural Trades Show at the Augusta Civic Center had a big map of Maine fitted with stickpins, and that each pin represented a farm that has pledged to grow only genetically engineered-free crops.
Sherri Winger was quoted as saying, "We can't manage the technology," and that she and other members of a grass-roots movement, Co-op Voices Unite, are trying to position Maine farmers to have a unique and distinctive edge in the global marketplace. Through farmer pledges and an effort to install a three-year ban on genetically engineering crops across the state, CVU members say that Maine will have the reputation as being GE-clear, which in today's international market is an advantageous standing.
The story says that in just the first few hours of the trade show, CVU increased its farmer pledges by 33 new members, up to 136 farms. That represents a total acreage of 23,525. But volunteers at the booth said the pledges are only part of the goal, which for them is education. CVU founder Leslie Cummins of Five Star Farm in Brooklin, was quoted as saying, "There is some really hard-core evidence that farmers choosing to grow GE-crops are losing a great deal of money." According to a University of Nebraska study, not only are GE soybeans producing 11 percent less yield than conventional soybeans, the price farmers were receiving per ton dropped 62 percent from 1990 to 1998.
***
DOW AGROSCIENCES SAYS LAUNCHING 1ST COTTON SEED 2004
January 10, 2002
Reuters
ATLANTA, Georgia - Joseph Sobek, the Global Business Leader of Dow's Biotechnology Fiber Corps, was cited as telling a briefing at the annual Beltwide Cotton conference Thursday that Dow AgroSciences will launch its first venture into cotton seeds in 2004 and will submit the papers to the government for regulatory approval after the 2002 growing season, adding, "We're talking of significant control here. It really picks up all of the army worm family, including loopers." He added that the new seed variety will help farmers improve on the economics of producing cotton, stating, "We expect full commercial launch for growing season 2004."
***
CANADIAN ORGANIC FARMERS SUE MONSANTO OVER GM CROPS
January 11, 2002
Reuters
Kanina Holmes
WINNIPEG, Manitoba ? A group of Canadian organic farmers were cited as launching a lawsuit against biotech giants Monsanto Co. and Aventis SA Thursday, seeking compensation for damages caused by genetically modified canola they say is blowing into their fields. Marc Loiselle, a board member of the Saskatchewan Organic Directorate (SOD), a group representing organic producers in the province, was quoted as saying, "Organic farmers in Saskatchewan have said that the time has come for this legal challenge, and we're here today to let the world know that. We claim that the two companies, Monsanto and Aventis, are responsible for GE (genetically engineered) contamination on multiple grounds, and we're confident that this will be proven in the court of law."
The story notes there are about 1,000 organic growers in Saskatchewan, whose farms represent about 1 million acres (405,700 hectares). SOD alleges that genetically engineered crops threaten the environment and their industry. Arnold Taylor, an organic grower and president of SOD, was quoted as saying, "Any kind of science, whatever it is, if it's infringing on our rights, they don't have a right to do it."
The story notes that organizations that certify crops as organic have zero tolerance for genetically modified organisms (GMOs) in the seed supply. They also prohibit organic farmers from applying most crop chemicals. Instead, organic farmers rely on crop rotation, which includes the staggered planting of canola and wheat, to control weeds. Today, about 60 percent of the canola grown in Saskatchewan is genetically modified to resist weeds. Monsanto Canada spokeswoman Trish Jordan was quoted as saying, "To me it's just a matter of continuing to give farmers choice in terms of what they grow. And farmers make choices whether they grow organic or conventional or transgenic, and they make those choices based on what works for them on their farm."