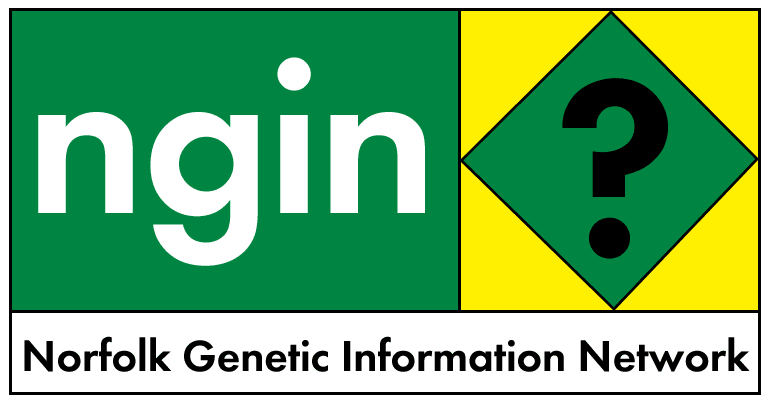 11 February 2002
US SEEKS ALLIES FOR WTO ATTACK ON EUROPE/GM CONCERN COULD MAR US WHEAT SALES TO EGYPT/CHINA
1. US seeks allies for WTO attack on Europe
2. GM concern could mar US wheat sales to Egypt
3. TRADE: BIOTECH FIRMS GIRD FOR CHINA FIGHT
***
1. US seeking WTO support on biotech
Agra Europe January 25, 2002
The United States held talks in Geneva this week with a group of mainly developing countries on how to address the issue of biotechnology in the new doha round of global trade talks.
European Policy News
US Trade Representative Robert Zoellick said on Monday that he had met with representatives from African countries, the Mercosur group (Argentina, Brazil, Paraguay and Uruguay) and the 18-member Cairns Group of agricultural exporting nations to sound out their views concerning biotechnology trade. Biotechnology "is extremely important in dealing with problems ranging from the hundred million African children who are malnourished to extreme possibilities for benefits in terms of growing food with fewer fertilisers and pesticides," Zoellick told reporters. "So this is a topic I want to try to take the counsel of others on."
Action against EU The United States has signalled it wants to use the Doha round talks on agriculture to rally support from other members of the World Trade Organisation, particularly developing countries, against what it sees as unjustified restrictions on trade in genetically modified foods, particularly in Europe. US officials are upset with the EU over its continued reluctance to lift a moratorium on new GMO approvals, as well as its draft regulations on the labelling and traceability of products containing GMOs unveiled last July. "We've been very patient with that," Zoellick said in reference to the GMO moratorium. "But then even on top of that, the Europeans want to put an additional regulation on top of products that are approved as safe and healthy."
TNC to launch new round Meanwhile, the first meeting of the Trade Negotiating Committee (TNC) - the body which will have overall control of the new Doha round - is to take place next Monday (January 28). WTO members are expected to approve at that meeting the creation of five negotiating groups to deal with sectoral talks on agriculture, services, industrial tariffs, WTO rules and the environment. Stuart Harbinson, Hong Kong's top representative in Geneva and current chair of the WTO's General Council, is tipped to head the agriculture group.
North-South split
However, there are reported to be splits, largely on North-South lines, on the question of whether the TNC should be autonomous or subordinate to the WTO's ruling General Council. Richer countries are anxious that the negotiating process should be as streamlined as possible. But negotiators from developing countries are more cautious about the structure of the negotiations. "We must have a structure in which we can have confidence and that ensures that the big four don't steer things to their benefit," said one diplomat. "We can't start negotiations until we are all happy."
***
2. GM concern could mar US wheat sales to Egypt [shortened]
SHARM EL-SHEIKH
Egypt, Feb 9 (Reuters) -
U.S. wheat sales to Egypt could face pressure from concerns over genetically-modified (GM) wheat and the high price of the dollar, industry experts said at a conference to promote U.S. wheat on Saturday. "It's definitely become an issue in the Middle East. People just don't want it (GM wheat)," said David Payne, director of Louis Dreyfus Negoce. He said U.S. wheat officials had heard similar fears from end-users during recent promotion drives in the Far East. "Growers in Colorado and Oklahoma are telling farmers to stay away from it," he told Reuters. The United States is one of the world's largest wheat exporters, though U.S. wheat officials say two thirds of it is consumed in the United States, where concerns about genetically- modified food are not as high as in Europe and other parts of the world.
Egypt has been one of the world's largest importers of U.S. wheat in recent years, importing 3.5 million in marketing year 2000-2001. U.S. wheat competes with French, Australian and Canadian wheat for Egyptian government tenders, but private sector millers - who account for around one million tonnes of imports a year ­ are increasingly turning to cheap alternatives with lower freight costs, traders say. Eldon Lawless, board member of the U.S. Wheat Associates group which is organising the two-day regional conference, said GM wheat would come into the market by 2004 at the earliest. Egyptian millers sought assurances that GM wheat would not find its way into Middle East cargoes. "If you have one grain in a thousand which is genetically modified, the consumer is going to refuse it," one said in a panel discussion. "There's not enough information to put my mind at ease. I hoped I'd hear something today to make me feel comfortable, but I didn't," another told the seminar. Industry figures said the weakness of the Egyptian pound could also damage U.S. wheat sales... "Millers don't want U.S. wheat at the moment, over the last two months or so." Egypt's main buyer, the state-owned General Authority for Supply Commodities (GASC), has been able to maintain high buying levels of U.S. wheat through credit facilities offered through U.S. aid programmes to Egypt.
***
3. TRADE: BIOTECH FIRMS GIRD FOR CHINA FIGHT
Inter Press Service
By Danielle Knight
WASHINGTON, Feb. 8
The biotechnology industry has threatened possible legal action against China if the world's most populous country does not back away from barring genetically modified organisms (GMOs). The American Soybean Association (ASA) has said it is confident China ­ the world's largest importer of soybeans -- eventually will give in to pressure from U.S. officials, who have been in Beijing this week seeking clarity on trade restrictions proposed by the government there.
Nevertheless, at least two firms have hired a lawyer to plot strategy in the event China implements its restrictions starting Mar. 20, as it has proposed. William DiSalvatore, a partner in the New York law firm Hale and Dorr, told the Reuters news agency his clients -- a U.S. and a European biotechnology firm that have yet to be identified by name -- "will consider some form of action if the rules are implemented." He did not elaborate. Various biotechnology companies contacted by IPS --including industry leaders Monsanto, Novartis, and Aventis -- declined or were unavailable to comment on DiSalvatore's remarks. In January, Beijing announced the long-awaited details of its controversial rules on genetically modified food, which appear to be stricter than those adopted by the United States. U.S. industry and government officials have complained that China's new regulations on imports of biotech foods were so restrictive that they would threatened $ 1 billion in annual sales of U.S. soybeans, about 70 percent of which are genetically modified. The regulations require that all GMO imports be labelled. Exporters must also apply for safety certificates -- which could take up to 270 days to obtain ­ stating that the goods are harmless to humans, animals and the environment. Tang Yangli, a senior expert at the Ministry of Agriculture Information Center, said the new rules were likely to delay any imports of GMOs. "It will cost traders more and take them longer to get GMO products labelled, obtain safety certificates, approval documents and pay quarantine fees," she said. U.S. officials have argued the proposed rules were really an effort by China to protect its domestic soybean market. Chinese agricultural officials have stated their concern that soybean imports exceeded domestic production for the first time last year, a trend that could accelerate with China's entry into the World Trade Organization (WTO). China's imports of soybeans have skyrocketed in recent years, from less than 2.5 million tons per year in the early 1990s to more than 10 million tons in 2000, half of which came from the United States, according to industry and official statistics. China purchased $ 1.28 billion of soybeans last year ­ triple the amount it bought in 1999 -- and is the largest buyer of U.S. soybeans and soy products, according to the ASA.
During this week's talks in Beijing, Chinese Agriculture Minister Du Qinglin said his country still planned to implement its GMO rules Mar. 20. The U.S. soybean industry said, however, it was confident the United States would eventually compel China to loosen the restrictions. "Ultimately, I think pressure from our government and pressure from their own (soybean companies) will force them to open their import door again," said Phil Laney, China director for the ASA. It was unclear whether GMOs would be on the agenda when President George W. Bush visits China Feb. 21. Critics of biotechnology have long accused the United States and other agricultural exporting nations, including Argentina, of bullying less powerful nations that have prohibited or proposed to prohibit the import of GMOs. Bolivia, Croatia, Sri Lanka and Thailand, which adopted or proposed to adopt strict rules on biologically engineered products, have been facing heightened pressure for the last two years to drop any bans or proposed restrictions on the import of products derived from modified crops, according to environmentalists in those countries. The United States and Argentina have argued that rules restricting imports of GMOs violate trade law under the WTO. U.S. officials said the existing regulatory framework and monitoring policies were adequate to ensure that GMO products were safe for human and animal consumption. Early in 2001, the government of Sri Lanka drafted a ban on GMOs in their country that was supposed to enter into force in September. The ban has been deferred indefinitely, however, due to pressure from the United States, according to Larry Bohlen, director of health and environment programs at Friends of the Earth U.S. "The U.S. government's promotion of genetically modified organisms is so aggressive that it is working to overturn other countries' laws," he said.