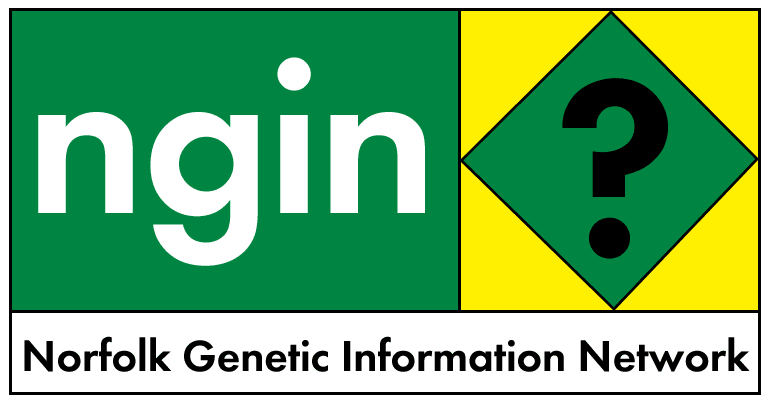 11 May 2002
US IMPERIALISM
***
"IF YOU ARE NOT WITH THE POLLUTERS, YOU ARE WITH THE TERRORISTS"
Now that the Prakash-AgBioWorld/AgBioView-CEI connection is out in the open*, it's easier to place the AgBioView smears in their proper context.
* PRAKASH ADMITS AGBIOWORLD BASTARD CHILD OF "WELL-FUNDED FRONT FOR CORPORATIONS"
https://members.tripod.com/~ngin/060302d.htm
***
from PR Watch:
"IF YOU ARE NOT WITH THE POLLUTERS, YOU ARE WITH THE TERRORISTS"
http://www.prwatch.org/documents/clear_release.html
Ann Coulter's recent death threat against liberals is only the latest in a string of deliberate efforts by conservative propagandists to turn the "war on terrorism" into a domestic war against people who dissent from their conservative agenda. The Competitive Enterprise Institute, a long-time foe of environmentalists, is working with the PR firm of Nichols-Dezenhall to sponsor a conference that attempts to equate environmental activists with Al Qaeda.
Titled "Stopping Eco-Extremism: A Conference On Legislative, Legal And Communications Strategies To Protect Free Enterprise," it is schedule to be held March 7 in Washington, DC. The CEI website claims that the conference is free and open to the public, but when Dan Barry of the Clearinghouse for Environmental Education, Action and Research attempted to register, he was turned away. "We can only imagine that the security risk comes from us exposing the true nature of their specious campaign," Barry says. (For more on propaganda uses of the war on terrorism, read "Terrorism As Pretext" in the Fourth Quarter 2001 issue of PR Watch.)
SOURCE: CLEAR news release
More web links related to this story are available at:
http://www.prwatch.org/cgi/spin.cgi?date=March%202002#1015308002
***
US PUSH FOR GLOBAL GM ADOPTION - AIMS TO USE USAID FOR QUICK ADOPTION IN DEVELOPING COUNTRIES
United States Makes Push for Global GM Food Production
greennature.com
Washington -- Agricultural biotechnology is one of the most important opportunities of thiscentury, a top State Department official says.
Speaking February 21 to the Agricultural Outlook Forum 2002, Under Secretary for Economic, Business and Agricultural Affairs Alan Larson said that biotechnology is part of the solution to world hunger.
Larson said that to gain acceptance of bioengineered food products around the world the United States should disseminate more information about their benefits, which include lower pesticide and insecticide needs, reduced spoilage, greater nutritional value and other health benefits. He noted that a new strain of "golden rice" enriched with Vitamin A could prevent blindness in children in developing countries.
The under secretary said that the United States is working with other countries to make biotechnology accessible and consistent with the needs of farmers in developing countries. He noted that U.S. companies are introducing varieties of crops, such as cassava and cotton, for use by small farmers.
He said the U.S. should move quickly to help developing countries adopt biotechnology. The administration has requested an increase in the U.S. Agency for International Development (USAID) budget for that purpose, he said.
Larson said the United States wants to work with the European Union on changing its planned labeling and traceability regulations, which he said would be disastrous for U.S. farmers.
He added that other countries in the Western Hemisphere, Africa and Asia share the United States' interest in promoting biotechnology. He said because of anti-biotech sentiments in Europe, Japan and China, farmers in developing countries fear that if they adopt biotechnologies, their products won't be accepted in foreign markets.
Speaking to the same meeting, Under Secretary for Farm and Foreign Agriculture Services J.B. Penn said that international agricultural trade is increasingly important to the United States, with one in three acres planted for export.
"The trade policy landscape for agriculture will be significantly different in the next few years," he said.
Penn said the United States has an "ambitious" trade agenda on three fronts -- globally through the World Trade Organization (WTO), regionally through the Free Trade Agreement of the Americas (FTAA) and the recently proposed Central American Free Trade Area (CAFTA), and bilaterally through agreements with Chile and Singapore and potentially other countries including Australia and New Zealand.
"This strategy creates a competition in liberalization with the United States as the driving force," he said.
Penn said the bilateral agriculture trade issues the United States will focus on in coming months include European Union opposition to hormone-treated beef, U.S. imports of Mexican sweeteners and China's regulations on genetically modified organisms. The United States is urging China to clarify its import regulations on labeling products of biotechnology, which are to be implemented beginning March 20.
The U.S. Department of Agriculture (USDA) says these regulations could harm U.S. exports. Russia's WTO accession is also on the U.S. trade agenda, he said.
Penn added that the United States is changing its food assistance programs to make them more effective and to reduce duplication. He said specific purpose commodity purchasing will be phased out in 2003. He said the administration is proposing to increase funding for Title II of Public Law 480 (P.L. 480). The title authorizes the transfer of U.S. farm products to developing countries for economic development purposes.
***
US COURTS AFRICA IN FOOD FIGHT
February 20, 2002
U.S. Official Courts African Allies
For Brewing Biotech-Food Fight
By NEIL KING JR.
Staff Reporter of THE WALL STREET JOURNAL
PETIT, South Africa -- On his grand tour of Africa this past week, U.S. Trade Representative Robert Zoellick has had many warm chats with top government officials. But when he met a Zulu cotton farmer on Friday, the trade official really perked up.
Both Mr. Zoellick and T. J. Buthelezi, it turns out, are comrades in the biotechnology camp in a brewing trade war with Europe over genetically modified crops. Mr. Buthelezi uses Monsanto Corp.'s bug-resistant cotton seeds; to Mr. Zoellick, this makes him a perfect weapon to use in what is looming as the most expensive and bloody trans-Atlantic trade fight ever.
Mr. Zoellick has many reasons for wanting to deepen the administration's new alliance with Africa on this first-ever trip by a U.S. trade representative south of the Sahara Desert. He needs the support of the developing world within the World Trade Organization, as became clear at the Doha trade talks last fall. And through Africa he also hopes to gain more free-trade converts among Democrats in Congress.
But no front is more explosive than the coming showdown with Europe over gene-altered crops. And for that, Mr. Zoellick very much wants Mr. Buthelezi and the rest of Africa on his side. He has pushed the issue -- and won at least tentative support -- at every stop on his nine-day trip, which ends Wednesday in Botswana.
Mr. Zoellick likely will soon launch the first missile in this biotech showdown. He says he is "strongly considering" filing a WTO suit against the European Union for blocking the import of U.S. bioengineered seeds. U.S. corn farmers alone say they are losing more than $200 million a year, thanks to a shuttered European market for their genetically modified seeds.
The U.S. already has levied sanctions against Europe in a banana trade war (now resolved) and a beef-hormone war (ongoing), but those markets are small potatoes when compared with agricultural biotechnology. The European markets for genetically modified crops and seed are potentially worth several billion dollars a year, trade analysts say.
The Europeans, for their part, say they aren't going to let U.S. threats push them to import what many consumers call "Frankenstein food," brought to them by a company they derisively call "Monsatan." So at WTO headquarters in Geneva, officials are bracing for the biggest trade battle in memory. "Biotech will make bananas look like peanuts," says one WTO official.
Mr. Zoellick would like sub-Saharan Africa to be a chief U.S. ally in the fight. Only South Africa has approved the limited use of bioengineered seeds, first for cotton and more recently for corn. But Zimbabwe, Kenya and Swaziland also have begun to consider their use, with other nations likely to follow their lead. Mr. Zoellick puts the Africa situation in stark terms of hunger and food supply. "It's about productive farmers and feeding more people in places where there's not enough food," he says.
Mr. Buthelezi is one farmer who has reaped some benefits. Monsanto paid to bring him more than 300 miles from KwaZulu Natal Province to meet Mr.
Zoellick at the company's research site here, an hour's drive from the capital, Pretoria. Over lunch he tells how he switched three years ago to Monsanto's Bollgard cottonseed -- and doubled his yield in one year.
"For the first time I'm making money. I can pay my debts," Mr. Buthelezi gushes as Mr. Zoellick beams in reply.
In his region, called Makhathini Flats, more than 400 other black farmers have followed Mr. Buthelezi's example, turning the Monsanto pilot project into a potent symbol for biotech supporters in Africa.
Opponents are livid. "Makhathini Flats is pure industry spin, and Robert Zoellick is falling for it all the way," says Andrew Taynton, a local activist who insists Africa's future lies in modern methods of organic farming.
Biotech cotton is too far from the dinner table to have sparked an uproar here, but farmers this year for the first time are growing genetically modified white corn, which could end up in flour. That has stirred threats of lawsuits and supermarket strikes. Mr. Taynton and others talk of mass action when the World Summit on Sustainable Development convenes in Johannesburg in August.
Mass action is one thing Tanzania's trade minister, Juma Ngasongwa, can do without. He and nine other Southern African trade ministers sat down with Mr. Zoellick in Pretoria during the weekend to hash over U.S.-Africa trade relations and to talk about the future of biotech.
"We are interested in this new technology, but Ambassador Zoellick must first convince the Europeans," Mr. Ngasongwa says. "We don't want this being fought over in the capitals of Africa."
His hesitancy is understandable. He and other ministers say much of the pressure to stay away from biotech crops is coming from diplomats in Europe's embassies across the continent. The tacit threat is that if Africans move into genetically modified food, they could see a drop in aid from Europe, or even outright trade retaliation.
The potential for things getting nasty is one reason Mr. Zoellick so far has kept his biotech diplomacy fairly low key. While in Kenya, he says, he won the firm support of President Daniel arap Moi. In a well-received speech in Nairobi he touted the power of biotech to "increase food security" across Africa. He also raised the subject with, and got a warm show of support from, South African President Thabo Mbeki.
But all isn't sweetness and light. Before leaving Washington, Mr. Zoellick accused the Europeans of "going around Africa and trying to scare people." He is also completely dismissive of biotech critics. "It's equivalent to that period," he says, "when people were opposed to machines."
Mr. Zoellick has built up a lot of goodwill among African leaders since taking office last year. He has met with nearly every trade minister on the continent. At the Doha trade talks in November he agreed with African countries that public health should trump drug patents in the fight against AIDS, and won their support for U.S. objectives.
Some here say that he, and not Secretary of State Colin Powell, has emerged as the Bush administration's Mr. Africa.
U.S. trade with Africa has ballooned during the past year, thanks to a trade bill that went into effect in 2000. The U.S. now imports many textiles and other items duty-free from eligible African countries.
All of this, of course, earns the U.S. precious capital for the biotech fight ahead. Knowing African support may be reluctant at first and still not enough, Mr. Zoellick also is figuring out ways to get Southeast Asia and Latin America on board.
It won't happen all at once. Malawi's minister for commerce and industry, Peter Kaleso, remembers the bad experience his country had with Western fertilizers in the 1970s. They boosted yields at first, but then depleted the soil. "We want some time to weigh the pros and cons," he says.
Source: USIA. February 21, 2002.
***
MONSANTO SEEKS TO PROFIT
Monsanto's earnings could rise in double-digit percentages...There are about 22 million acres (8.8 million hectares) of cotton grown in India annually, and about half of those are suitable for the seed, Verfaillie said. The approval may open more doors for Monsanto to sell its genetically modified seeds in Asia, he said. - from 'Monsanto seeks to profit...' (item 1)
Monsanto seeks to profit from new biotech products
Associated Press - April 1, 2002
ST. LOUIS (AP) - Monsanto Co., the leading maker of genetically modified seeds, is hoping that greater acceptance of biotechnology will mean growth for the company.
Monsanto's earnings could rise in double-digit percentages starting in about 2004 if the public becomes more accepting of biotechnology, president and chief executive Hendrik Verfaillie said last week.
The company could then put more of its genetically engineered traits - such as being resistant to certain insects - in its and other companies' seeds, and sell those seeds in more countries, he said.
This year, the St. Louis company expects to at least double the dlrs 183 million in free cash flow it had last year, the first time in five years that flow was positive, Verfaillie said. He expects free cash flow of more than dlrs 500 million a year starting in 2003. The cash flow will come from the company's chemistry, seeds and biotechnology businesses and may be used to reduce Monsanto's dlrs 1.71 billion debt, buy back shares as employees exercise their options and, make acquisitions, he said.
"We're also working harder on (reducing) our receivables and managing our inventories closely," Verfaillie said.
The government expects farmers to plant more genetically modified crops this year than last, according to the Agriculture Department's annual spring survey of farmers' planting intentions, released Thursday.
India granted commercial approval Wednesday to an insect-protected hybrid cotton seed that's made by Maharashtra Hybrid Seeds Co., to which Monsanto provides technology. There are about 22 million acres (8.8 million hectares) of cotton grown in India annually, and about half of those are suitable for the seed, Verfaillie said. The approval may open more doors for Monsanto to sell its genetically modified seeds in Asia, he said.
Although genetically modified food is gaining greater acceptance in the U.S., there are still many critics worldwide. Following through on the pledge that it made in November 2000, Monsanto is having more dialogue with critics and those interested in biotechnology, and it's sharing more of its technology, Verfaillie said.
The company still can't sell its Roundup Ready soybeans in Brazil, although Verfaillie is hopeful that will change soon. Convincing Europeans that genetically modified food is safe will be the most difficult challenge, he said.
New products and technologies, driven by Monsanto's work in biotechnology, genomics and molecular breeding, can further accelerate Monsanto's earnings starting, at the earliest, in 2006, Verfaillie said.
In the product pipeline is a genetically modified corn seed resistant to rootworm, which would eliminate many of the insecticides needed to control the pest, Verfaillie said. He estimates that about 65 million acres (26 million hectares) globally of corn are traditionally treated with an insecticide to fight rootworm. Monsanto expects the seed to be available to U.S. farmers next year, Verfaillie said.
The company is also identifying yield traits in corn, which could improve how much a plant produces. Traditional breeding practices allow companies to offer seeds that average 1 percent to 1.5 percent greater yields when a new generation of seeds is brought to market. Monsanto's research shows that corn yields could increase 5 percent to 10 percent compared with seeds currently on the market. It hopes to introduce a higher-yielding variety of corn sometime after 2006.
Thailand: attacks on NGOs
The report below says that the International Service for the Acquisition of Agri-Biotech Applications (ISAAA) is claiming that Thailand's NGOs are 'misleading people' by giving them "one-sided information" about GMOs. At the same time Thai NGOs are under attack for alleged links to those outside the country.
As Withoon Lianchamroon, a member of a Thai NGO, notes the ISAAA is financed by Northern developers of GMOs to promote their products in the South. Its funders include Novartis, Monsanto, Aventis and USAID. Its multi-million dollar budget is matched by high-profile board members, past and present, such as: Monsanto's Robert Fraley, Wally Beversdorf of Novartis, and Gabrielle Persley, Executive Director of AusBiotech Alliance and advisor to the World Bank. In a report on ISAAA's activities in Asia GRAIN concluded that its role was one of "promoting corporate profit in the name of the poor"
[http://www.grain.org/publications/isaaa-en.cfm]
The ISAAA'a annual reports, commissioned by the biotech industry, on the global uptake of GMOs are notorious for hyping the extent of the uptake and the supposed benefits. Many of its claims on the basis of producer estimates have been shown to be contrary to the findings of properly controlled scientific studies.
Also much to the fore in smearing NGOs in the region has been Australia's rightwing Institute of Public Affairs (IPA), claiming CS Prakash as the inspiration for its with-hunts - although even Prakash has sought to distance himself from the IPA's attacks. And while the IPA claims NGOs in Asia are unduly influenced by foreign ties, the IPA itself thinks nothing of having representatives of giant polluting and health-damaging multinationals, such as Philip Morris, sitting on its board of directors.
***
SENATE TO PROBE NGOs
The Nation (Thailand) April 6, 2002
The Senate yesterday set up a special committee to investigate the backgrounds of a number of non-governmental organisations (NGOs) to find out whether they had been hired by foreign organisations opposed to the development of Thailand. The Senate spent three hours debating the issue before voting 104-15 to set up the ad hoc committee. However, several senators noted that it would difficult to investigate such a theory. The 19-member committee has been empowered to check the backgrounds certain NGOs in 180 days.
In another development, the International Service for the Acquisition of Agri-Biotech Applications (ISAAA) Thailand said NGOs in Thailand had been misinforming the public about the danger of genetically modified foods. The ISAAA said NGOs had been giving one-sided information to the public about the possible negative effects of genetically modified food without backing up the information with evidence. Withoon Lianchamroon, an NGO official, alleged that the ISAAA was financed by foreign developers of genetically modified foods to promote them.
***
U.S.-BASED GROUP OPENS THAI OFFICE TO COUNTER 'ANTI-GM BIAS'
byKultida Samabuddhi
Bangkok Post via NewsEdge Corporation, April 6, 2002
A United States-based organisation has set up a regional office in Bangkok to promote genetic engineering technology and counter sentiment against the idea.
According to Panatta Junchai, director of the International Service for the Acquisition of Agri-Biotech Application, or ISAAA Thailand, "Anti-GMOs groups have flooded the country with information about the adverse effects of GE technology. We will prove that the technology is not as bad as they have claimed," adding that the Bangkok office was set up because GMOs had been debated heatedly here and NGOs were very active.
Junchai also said that ISAAA was an academic organisation working closely with Thai scientists from the National Science and Technology Development Agency, which supported GE technology.
Its website says ISAAA works on forming partnerships between wealthy and developing countries to enable the transfer of biotechnology applications to poor farmers.
Ms Panatta said the office was surveying public attitudes towards GMOs and had no ties with biotechnology multinational companies, although its website says ISAAA is funded partly from donations from biotech firms.
Witoon Lianchamroon, director of Biothai, an NGO working on biodiversity conservation, insists that ISAAA is a tool of the biotech industry and its aim is to generate the right business climate to facilitate the industry's expansion into developing countries, adding, "ISAAA'S goal, to eliminate Asian farmers' poverty by using biotechnology, will make conditions worse for small farmers because the technology is controlled by multinational agribusiness whose interests are contrary to farmer needs."
Isabella Meister, Greenpeace International campaigner, said ISAAA lacked transparency and that its operations in Asia were funded by several biotech companies, including Cargill and Monsanto in the US, and Switzerland's Novartis. ISAAA and its biotech partners were worried about Thailand's strong stance against GMOs.
***
ARTICLE ON CEI "ECOTERROR" SESSION
Recently Prakash admitted that AgBioWorld Foundation, www.agbioworld.org, was co-founded by the Competitive Enterprise Institute's Greg Conko:
https://members.tripod.com/~ngin/060302d.htm. CEI also claim to have played a key role in setting up Prakash's much-hyped petition of scientists in support of agbiotech. Prakash's AgBioView list has been rife with posts about eco-terror. Here's the PR background:
------- Forwarded message follows -------
Well, CLEAR was ultimately never able to get into the "ecoterror" strategy session held by CEI and Nichols/Dezenhall last week (thanks to those of you who also tried to register and were denied). But David Case of tompaine.com did get in. And he has written a very revealing article about the message delivered by Nick Nichols and others during the session as well as the underhanded tactics being used by Nichols and his associates.
I think you will find the attached article illuminating. It's long, but it's worth the time. I recommend sharing it with anyone who cares about environmental advocacy. Share it with your funders, too, because this latest effort is clearly an extension of "wise use" guru Ron Arnold's promise in the early 90s to destroy environmentalism by taking away our members and our funding.
Oh, not mentioned in the article is the fact that Nick Nichols' book, "Rules for Corporate Warriors: How to Fight and Survive Attack Group Shakedowns," was published by Free Enterprise Press, the publishing company owned by Ron Arnold's boss at the Center for Defense of Free Enterprise, and publisher of a raft of anti-environmental tomes by Arnold and others. Very cozy, but not very cute. These guys have access to wealthy clients and, as you will see, no limits to depths to which they will stoop to destroy environmentalism.
--Dan Barry
***
CORPORATE CASH COMPROMISES FARM GROUPS?
Farm News from Cropchoice
An alternative news service for American farmers
http://www.cropchoice.com
2/13/02
Some claim that corporate cash compromises role of farm groups
by Robert Schubert
CropChoice editor
(Feb. 13, 2002 - CropChoice news) - U.S. political campaigns aren't the only place where corporate money shows up. The non-profit, membership National Corn Growers and American Soybean associations have accepted millions of dollars in agribusiness money. This practice irks some who argue that these organizations are helping agribusiness to enhance its power and profitability at the expense of the very people they're supposed to represent - farmers. The farm organizations counter that they have to work with biotech, seed and chemical companies in order to aid farmers in achieving higher yields and selling more or their crops in more markets.
"It's a big conflict of interest when the NCGA and the Soybean Association take money from agribusiness when they're supposed to be representing the interests of farmers," says Dennis Mitchell, who grows corn, soybeans, wheat and alfalfa in northeastern South Dakota. "The interest of multinationals is opposite those of farmers. They want to buy grain as cheaply as possible, while farmers want to sell (at a price) as high as possible." In the case of inputs, such as genetically modified, patented seeds and chemicals, companies want to sell to the farmers at a high price. The net result: farmers get an economic squeeze job.
Syngenta, Monsanto and others contributed about 11 percent of the National Corn Growers Association's $7 million budge in fiscal year 2001, says spokesman Stewart Reeve. The money went toward banquets, conventions and leadership training seminars on such issues as ethanol and biotechnology. The American Soybean Association received $2.1 million of its $26.7 million budget in fiscal 2000 from Monsanto, Pioneer Hi-Bred International, BASF, Stein Seed Co. and others, says controller Brian Vaught. In 2001, the Association spent $280,000 to work with the Council for Biotechnology Information and the National Corn Growers to achieve a unified message about the benefits of transgenic crops.
These organizations also collect money from the crop checkoff funds farmers contribute to at harvest time; the Corn Growers Association received $4.7 million of such money in 2001. In the case of corn, 20 states have funds that collect anywhere from a quarter of a cent to half a penny on each bushel that farmers deliver to the elevator. An elected or appointed board invests the money into such areas as breeding and marketing. The money has gone toward research into transgenic seeds at public universities doing work with the help of private companies.
When it comes to genetically modified seeds, Reeve says the Association believes that the technology must be accessible to farmers. If growers determine a need to plant Bt corn, genetically engineered with the insecticidal bacterium bacillus thuringiensis, because of pressure from the European corn borer or other pests, then they should have access to it. It probably doesn't make sense, he says, for farmers to sow the corn in places where pest pressure is low.
In some areas, however, farmers are planting Bt varieties as an insurance policy against any pest pressure.
Iowa State University entomologist John Obrycki last April told CropChoice that midwestern growers had planted Bt seed on 20 to 30 percent of their corn acreage despite corn borer pressure on only 2 to 3 percent of that acreage. The concern here is that overplanting will lead to pests developing resistance.
Another type of resistance has caused concern among farmers: countries rejecting genetically modified U.S. crops. In the case of corn, the National Corn Growers Association designed its Know Before You Grow website,
http://www.ncga.com/biotechnology/know_where/index.html
to help farmers determine whether the European Union will accept certain varieties. U.S. corn exports to Europe have plummeted because of its rejection of transgenic foods.
Getting information to customers about new biotechnology products and working with regulatory agencies to gain approval of them here and abroad, in order to open markets to U.S. farmers, is an important part of the work of the National Corn Growers Association, says Illinois corn farmer Leon Corzine. He is chairman of the organization's biotechnology working group.
South Dakota farmer Dennis Mitchell sees positive agronomic aspects of genetically modified seeds. He planted all of his soybean acreage last year with Monsanto's Roundup Ready variety because they made weed management easier. But he has moved away from Bt corn because of consumer rejection in Europe and elsewhere: "I understand that the consumer is right, so we should be able to provide them with what they want."
Besides, Mitchell has had better luck with DeKalb's conventional 440 line at controlling corn borers. Apparently, he says, they dislike the taste. And considering that DeKalb, a subsidiary of Monsanto, markets transgenic varieties that cost $20 to $30 more per bag, going the conventional route is easier on his pocketbook.
While Mitchell thinks that biotechnology yields some agronomic benefits, he doesn't believe that farmers will gain economically from the technology. "Today's farmer doesn't receive one nickel of financial advantage from any of this new technology, be it seed or chemical or anything else," he says, noting the work of Richard Levins, an agricultural economist at the University of Minnesota.
Levins wrote in "An Essay on Farm Income," that agribusiness is profitable because its large size gives it economic power. "Until farmers act collectively in their own economic interests, and thereby gain economic power, the benefits of higher prices will go elsewhere," to the likes of Cargill and Monsanto. The essay is available at
http://agecon.lib.umn.edu/cgi-bin/pdf_view.pl?paperid=2459&ftype=.pdf.
Judging from the response to a poll by the Capital Press agriculture newspaper in the Pacific Northwest, some farmers seem to sense what Levins is talking about, at least when it comes to biotech. The majority of respondents said that seed companies (28.9 percent) and chemical companies (53.3 percent) would benefit the most from agricultural biotechnology. Only 4.4 percent of respondents said that farmers would benefit. An article about the poll, "Chemical companies will clean up on biotech," appeared in the Feb. 8 edition of the paper (http://www.capitalpress.com).
For more information about the costs and benefits of planting transgenic corn, refer to a report by Dr. Charles Benbrook at
http://www.biotech-info.net/Bt_farmlevel_IATP2001.html
Also, please refer to a recent CropChoice story -- "ISU ag economist: no
need to Śfarm the county'" - at
http://www.cropchoice.com/leadstry.asp?recid=555