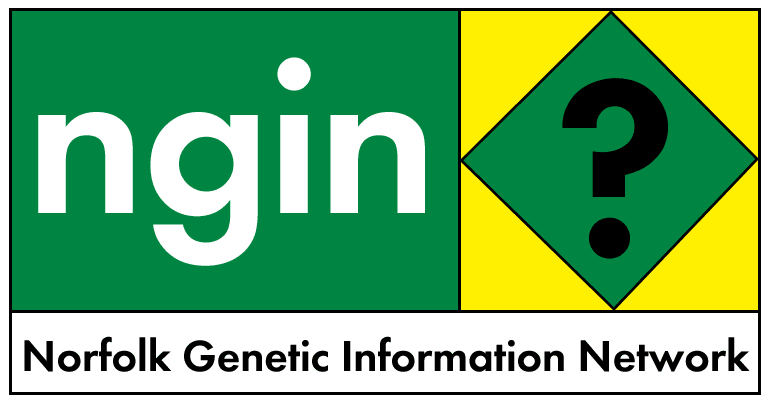 11 September 2002
INDIA - FARMERS WANT COMPENSATION AFTER RUINED GM CROPS
Note Monsanto's PR person is Ranjana Smetacek - presumably Monsanto's use of 'Andura Smetacek' is an inhouse joke about the putting out of bogus information. for more Smetacek: https://ngin.tripod.com/deceit_index.html
***
India: Farmers want compensation after ruined GM crops
New Delhi, 6 Sep (IPS/Ranjit Devraj) -- Farmers in India's cotton-growing central and western regions, who were anxious to get genetically engineered cotton seed not so long ago, are now even more anxious about getting compensation from the government for a disastrous failure of this year's crops.
Although the genetically engineered 'Bt cotton' seed was supplied by US seed giant Monsanto through its Indian subsidiary Maharashtra Hybrid Seed Co (MAHYCO), farmers and activists are demanding compensation from the government because it granted the approvals for the seed earlier this year.
Bt cotton seeds are spliced with toxic genes taken from the soil bacterium bacillus thuringiensis, which is capable of killing off the American bollworm pest. However, its resistance to other pests and suitability to Indian climatic factors have never been adequately tested, environmentalists say.
"The seeds of Bt cotton supplied by MAHYCO-Monsanto company failed to give suitable results. The crops in 30,000 hectares all over Vidarbha (farming region in western Maharashtra state) has been spoiled completely by root-rot," said Kishore Tewari, president of the influential Vidarbha Jan Andolan Samiti (People's Movement in Vidarbha).
Tiwari attributed the failure to "wrong selection of Bt genes developed in America and brought to India". He estimated the financial loss to farmers in the Vidarbha region at over $100 million and expected the government to make good.
"We have served a legal notice on the Ministry of Agriculture and if the government does not take cognizance of it, we plan to file a public interest litigation in the Mumbai High Court," Tiwari said.
Monsanto spokeswoman Ranjana Smetacek told IPS that wilting and root-rot were not specific to any particular variety of cotton and has equally affected genetically engineered Bt cotton and ordinary varieties sown side-by-side. Smetacek attributed root-rot to water logging caused by sudden heavy rainfall following a prolonged dry spell, and said that her company planned to release shortly an advertisement advising farmers to drain off excess water from their fields.
Monsanto's explanation was supported by a scientist from the government's Central Institute for Cotton Research (CICR) located in Nagpur, a major city in central India.
"The wilting is not pathogenic and occurs normally when cotton hybrids in the field are exposed to prolonged dry spell followed by heavy showers," said C D Mayee, a scientist at the CICR following surveys in the affected Yavatmal district.
Mayee told IPS that Bt cotton varieties '162' and '184', grown at experimental farms at Saoner and Katol villages 65 km west of Nagpur, were showing no signs of root-rot. But he admitted that the '162' varieties were sensitive to water stagnation. Apart from these two varieties, Monsanto has introduced a third into India.
According to Mayee, it was too early to talk about cotton crop failures in Maharashtra state since the main harvesting season begins in November. He described reports of extensive crop damage in local newspapers this month as "unscientific".
Last month, similar reports of cotton crop failures came from adjoining central Madhya Pradesh state. But Mayee said that he could not comment on crop failures there because his institute had carried out no studies in that state and had no data to go by.
Reports of cotton crop failure in Madhya Pradesh were coming in well before the arrival of this year's delayed monsoons and were attributed to droughts rather than to water logging, and they spoke of the particular vulnerability of Bt cotton varieties.
Mihir Shah, director of the Baba Amte Centre for People's Empowerment and Debashish Banerji of the Samaj Pragati Sahyog (Nature and Society Cooperative), commented in an article in the 'Hindu' newspaper on 24 August that the cotton crop failures in Madhya Pradesh have "shocked even the worst critics of genetically modified crops".
Shah and Banerji, who are themselves based in Madhya Pradesh and scientifically qualified, said that the Bt cotton story in India "had all the makings of a terrible tragedy" that began unfolding in Gujarat state last year. There, 10,000 acres were sown illegally with Bt cotton, with farmers not caring to wait for government approval.
In fact, the Genetic Engineering Approval Committee (GEAC) under the federal Ministry of Environment and Forests ordered the destruction of the illegally grown crops in Gujarat. But that decision was never implemented and in March this year, GEAC cleared Bt cotton for commercial farming against the advice of leading environmentalists.
"The GEAC is solely responsible for hastily pushing in the untested technology despite being warned time and again of the scandal in the name of science," said Devinder Sharma, internationally known campaigner against GM crops and director of the Forum for Biotechnology and Food Security (FBFS), a collective of scientists, farmers, economists and policy makers. Sharma is among those who are demanding that the chairman of the GEAC be held accountable for the present disaster. "This should act as [a] deterrent against the illegal experimentation that goes on unchecked in this country in the name of improving [the] farmers' lot. After all, how many more farmers need to be sacrificed at the altar of agricultural development?"
Sharma pointed out that Indian government agencies had always cited the introduction of Bt cotton in neighbouring China as a reason why it should also be introduced in this country. But, he added, they were silent about recent reports from that country indicating that the crop was environmentally harmful.
The Nanjing Institute of Environmental Sciences reported earlier this year that Bt cotton, which makes up 35% of China's cotton crop, harms the natural parasitic enemies of the bollworm and seems to encourage other pests. According to the report, the diversity index of the insect community in Bt cotton fields was lower than in conventional cotton fields, while the pest dominant concentration index is higher. Bt cotton did not resist bollworm after being planted eight to 10 years continuously, suggesting the build-up of resistance.
Official secrecy has shrouded the entry of Monsanto into India, a recurring theme with Sharma and other environmentalists.
Shortly before he resigned as union health minister in June, C P Thakur complained that the Health Ministry was never consulted on the introduction of GM crops. "Genetically modified products could have long-term environmental and health effects. It is essential that the Health Ministry is involved more in such decisions," said Thakur, a successful doctor and researcher in his own right.
---
"post-Enron, it's difficult to believe that companies can be trusted even to keep their own books, let alone save the world." - naomi klein in joburg
---