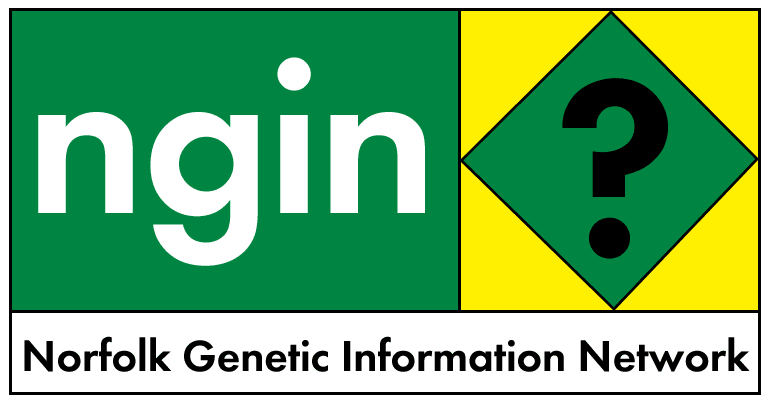 11 October 2002
THE AGRIBUSINESS EXAMINER #197
excerpts from the latest AGRIBUSINESS EXAMINER.
lots of interesting bits, incl. FDA and Oregon which juxtaposes beautifully with 'FOOD AND DRUG ADMINISTRATION ACCEDES TO FOOD INDUSTRY PRESSURE, IRRADIATED FOOD CAN NOW BE LABELED "COLD PASTEURIZATION" '
Strange they need to label it at all!
---
The AGRIBUSINESS EXAMINER
October 11, 2002 #197
Monitoring Corporate Agribusiness
From a Public Interest Perspective
EDITOR\PUBLISHER: A.V. Krebs
ADDRESS: PO. Box 2201, Everett, Washington 98203-0201
E-MAIL: avkrebs@earthlink.net
WEB SITE: http://www.ea1.com/CARP/
TO RECEIVE: Name and e-mail address
CONTRIBUTION$ WELCOME !!!

SO THEY SAY
JACK BALKIN, PROFESSOR OF CONSTITUTIONAL LAW, YALE UNIVERSITY: The president is right about one thing. . . . Today the world faces a single man armed with weapons of mass destruction, manifesting an aggressive, bullying attitude who may well plunge the world into chaos and bloodshed if he miscalculates. This person, belligerent, arrogant, and sure of himself, truly is the most dangerous person on Earth. The problem is that his name is George W. Bush, and he is our president.

CONSUMER SURVEY BELIEVES THEIR NEEDS ARE BEST SERVED BY FAMILY FARMERS, DEPLORE GROWING CONCENTRATION
American consumers are deeply concerned about the current farm crisis, and about the changing structure of the food and agricultural industries. Moreover, they believe that their needs are best served by a family farm system of agriculture, and support spending tax dollars to put a firmer economic foundation under the farm economy, according to a just-released national survey.
"The common perception that consumers only think their food comes from the grocery store, and don't care about where, how and who produces their food, is dead wrong," said Wayne Nelson, national president of Communicating for Agriculture. "Consumers are concerned about food cost, food safety, and food production. They are aware and very bothered by growing concentration in the food industry, and a strong majority hold a clear preference for a family farm based system of agriculture."

FOOD AND DRUG ADMINISTRATION ACCEDES TO FOOD INDUSTRY PRESSURE, IRRADIATED FOOD CAN NOW BE LABELED "COLD PASTEURIZATION"
CANADIAN BROADCASTING COMPANY (CBC) NEWS ONLINE: The American food industry got the green light to avoid using the word "irradiation" on labels. Intead, the Food and Drug Administration says words such as "cold pasteurization" are all right.
Food producers have long complained that the public will be scared off by the word "irradiated." They add consumers will be confused by the current rules which require irradiated foods to be labelled "treated with irradiation" or "treated by radiation."
Some environmental and consumer groups are against the process. They fear irradiating food products will have health effects. Studies suggest the process may deplete vitamins, A, E and K and can deposit carcinogens in their place.

FDA OPPOSES OREGON MEASURE 27 ALLEGES GE FOODS ARE AS SAFE AS CONVENTIONAL COUNTERPARTS
MICHELLE COLE, PORTLAND OREGONIAN: The U.S. Food and Drug Administration objects to Oregon's ballot Measure 27, which would require labeling to identify genetically modified foods sold in Oregon.
In an October 4 letter to Gov. John Kitzhaber, FDA Deputy Commissioner Lester M. Crawford argued that labeling of genetically modified foods is not only unnecessary, but contrary to FDA guidelines.
"FDA's scientific evaluation of bioengineered foods continues to show that these foods, as currently marketed in the United States, are as safe as their conventional counterparts," Crawford wrote.
"Moreover," he said, "mandatory labeling to disclose that a product was produced through genetic engineering does not promote the public health in that it fails to provide material facts concerning the safety or nutritional aspects of food and may be misleading to consumers."
If Measure 27 passes, Oregon would become the first state to mandate labeling on genetically modified foods.
As much as 70% of the processed foods consumed in the United States contain some genetically altered ingredient. The FDA does not require special labeling of those foods, though genetically modified foods must meet the same safety standards as their conventionally bred counterparts, the agency says.
Reached late Monday, Crawford said it is not particularly unusual for the FDA to weigh in on a state ballot issue. He was unsure whether the FDA would take any further action beyond the unsolicited letter to Kitzhaber.
A governor's spokesman said Monday that Kitzhaber has not yet taken a position on Measure 27.
Environmental, health and consumer groups have raised objections in recent years about the unknown effects of changing or altering the cell structure of plants and animals to reduce the need for pesticides or otherwise improve the quality of foods.
Donna Harris, of Oregon Concerned Citizens for Safe Foods, said she wasn't surprised the FDA has gone on record against Measure 27.
"This isn't a new thing for them," said Harris, who is managing the Yes on 27 campaign. "For years, consumers have been writing letters to the FDA to let them know that they have wanted labeling."
Oregon's Measure 27 has drawn stiff opposition from the agriculture, food processing and biotechnology industries. As of September 30, the Coalition Against the Costly Labeling Law had raised $4.6 million to fund its campaign to defeat Measure 27.
Pat McCormick, coalition spokesman, said the FDA's opposition should help educate voters. "I think it's a substantial indication of the problems with this measure," he said.

TEXT OF FDA LETTER ON OREGON MEASURE 27
October 4, 2002,
Dear Governor Kitzhaber:
This letter explains why FDA objects to the pending ballot initiative to require the mandatory labeling of foods and food additives produced using genetic engineering sold in Oregon, or produced in Oregon and shipped to other states.
In brief, FDA's scientific judgement is that there is no significant difference between foods produced using bioengineering, as a class, and their conventional counterparts. (By "genetic engineering," we refer to foods produced using recombinant deoxyribonucleic acid (rDNA) technology and not traditional breeding techniques; this technology is also referred to as "bioengineering" or "biotechnology.")
Further, FDA's scientific evaluation of bioengineered foods continues to show that these foods, as currently marketed in the United States, are as safe as their conventional counterparts. Moreover, mandatory labeling to disclose that a product was produced through genetic engineering does not promote the public health in that it fails to provide material facts concerning the safety or nutritional aspects of food and may be misleading to consumers.
Under the Federal Food, Drug and Cosmetic Act ("the FD&C Act"), FDA is responsible for ensuring the safety of the nation's food supply, ensuring that food labeling is truthful and not misleading, and for regulating food additives. 21 U.S.C. S 321, et. seq. Foods and food ingredients produced using bioengineering must adhere to the same safety and labeling standards under the FD&C Act as their conventionally bred counterparts. FDA is not aware of any information or data that would suggest that any genetically engineered foods that have been allowed for human use are not as safe as conventional foods.
After numerous meetings and public comments on this issue, FDA concluded that a safety assessment of any new food should focus on the traits and characteristics of that food, no matter which techniques (traditional breeding or genetic engineering) were used to develop the food.
Food produced via bioengineering should be treated just like its conventional counterparts because, from a scientific standpoint, there is no evidence that these foods differ as a class from traditionally bred foods in any meaningful or uniform way. Nor is there evidence that, as a class, foods developed by rDNA breeding techniques present any different or greater safety concerns than foods developed via traditional breeding. FDA's scientific evaluation to date has shown that the substances added to food via bioengineering have been well-characterized proteins that are functionally very similar to other proteins that are commonly and safely consumed in the diet every day.
FDA has previously concluded that requiring mandatory labeling for bioengineered foods is not scientifically or legally warranted. Rather, the labeling for foods produced using bioengineering must comply with the law applying to the labeling for all foods. Among other things, food labeling must reveal all facts that are material in light of representation made in the labeling or in light of consequences that may result from the use of foods. 21 U.S.C. S 321(n).
For example, FDA would consider mandatory labeling where:
* the food is significantly different from its traditional counterpart, such that the common or usual name no longer adequately describes the new food --- FDA has required labeling for two foods (a soy oil and a canola oil) where the fatty acid composition was changed to mimic that of food oils not associated with the modified plant;
* an issue exists for the food or a constituent of the food regarding how the food is used or consequences of its use;
* the food has significantly different nutritional properties; or
* a new food includes an allergen that consumers would not expect to be present in the food based on the food's name.
Accordingly, the proposed legislation for mandatory labeling of foods produced using bioengineering would be contrary to FDA's position that the use of bioengineering, standing alone, is not a material fact that requires disclosure in food labeling. Moreover, as is summarized above, and described in more detail in FDA's public notices cited above, mandatory labeling of bioengineered foods is contrary to the science that currently shows no significant difference between foods produced using bioengineering and their conventional counterparts.
Moreover, the proposed legislation would impermissibly interfere with manufacturers' ability to market their products on a nationwide basis. If passed, manufacturers producing products in Oregon or manufacturers selling products in Oregon produced in another state would be required to create special labeling to comply with Oregon law --- labeling not required by FDA or other states. Thus, as a practical matter, the Oregon law would require different labels for different states impeding the free flow of commerce between the states.
We hope you find these views useful.
Sincerely,
Lester M. Crawford, D.V.M., Ph.D.
Deputy Commissioner
EDITOR'S NOTE: Dr. Lester Crawford, is the former director of Georgetown University's Center for Food and Nutrition Policy

CORPORATE AGRIBU$INE$$ FLOOD$
CONGRE$$IONAL CAMPAIGN COFFER$,
ADM LEAD$ WAY IN CONTRIBUTION$
ALAN GUEBERT, THE FINAL WORD: When is comes to politics, money talks and candidates walk. Given 2002's tight Congressional races ---particularly in key farm states --- and with the slim majorities of both the U.S. Senate and House of Representatives at stake, a lot of money from a lot of big agribusinesses is doing a lot of talking.
According to campaign finance reports through September 8, (compiled by the Center for Responsive Politics), http://www.opensecrets.org most of ag's money is flowing to Republicans and most to GOP incumbents in "safe"--- not threatened --- races.
For example, 13 meat processors and lobbies contributed $353,922 to Congressional candidates so far in the 2002 election cycle. Of the total, $299,319, or 84%, was sent Republicans. The biggest meat lobby gave the biggest steak: The American Meat Institute contributed $163,482 to Congressional candidates through September 8; 89% to Republicans.
Little wonder the Republican-led House Ag Committee killed the twice-passed Senate plan to limit livestock ownership by packers in the 2002 Farm Bill.
Other notable packers lathering the GOP are Hormel, $44,800 with $44,352 flowing to the GOP, and Smithfield Foods, $41,750 with $37,575 going to the GOP.
Meat growers and livestock groups were just as generous to Republicans. Through September 8 the National Cattlemen's Beef Association, the number one ranked meat contributor, gave 83%of its $381,702 to Republican candidates. Iowa pork concentrator
Heartland Pork put 100% percent of its $20,000 into Republican pockets. (Down-on-its-luck National Pork Producers Association hedged its bets; it has donated $68,930 so far in the 2002 cycle, 48% to Democrats and 52% to Republicans.)
The biggest agribusiness political gift horse through September 8 is the former, current and still-reigning champion gift horse Archer Daniels Midland. ADM sent $752,810 to Senate and House candidates. Sixty-eight percent of the money went to Republicans. Even more interesting is how and from whom ADM got its money to dole out.
For instance, Elizabeth Dole, the Republican Senate candidate from North Carolina and wife of former Kansas senator, ADM friend and presidential candidate Bob Dole, has received eight individual contributions of $1,000 each from people with the last name of Andreas, the long-time rulers at ADM.
According to compiled data Inez Andreas, listed as "Homemaker, Miami, FL" gave Mrs. Dole $1,000. Inez may be a homemaker but she also is married to ADM's former CEO, chairman and kingmaker Dwayne O. Andreas. Dwayne also gave Dole $1,000, as did current ADM CEO G. Allen Andreas. G.'s brother, Martin, a senior ADM manager, sent a thousand as did Michael, Dwayne's son, who served a federal prison term for price fixing in ag markets. Martin and Michael's wives also put $1,000 each into Dole's campaign.
Even corporate players in ag sectors that aren't making money seem to have spare cash to contribute to 2002 candidates. For example, while dairy farmers are wading in red ink, dairy interests are coating candidates in cream.
Dairy Farmers of America, the nation's largest milk cooperative, has donated $447,500 to congressional candidates this cycle with 56% going to the GOP. The International Dairy Foods Association, which backs free trade to boost dairy imports, has buttered politicians with $335,149 so far this year; 86% to GOP candidates.
The list is endless but the lesson is clear: Despite the worst farm income year since 1983 --- and 2002 follows four already-poor years- -- a tidal wave of political money is flowing to candidates who prefer to remain on today's overproduction, farmer-crushing course.