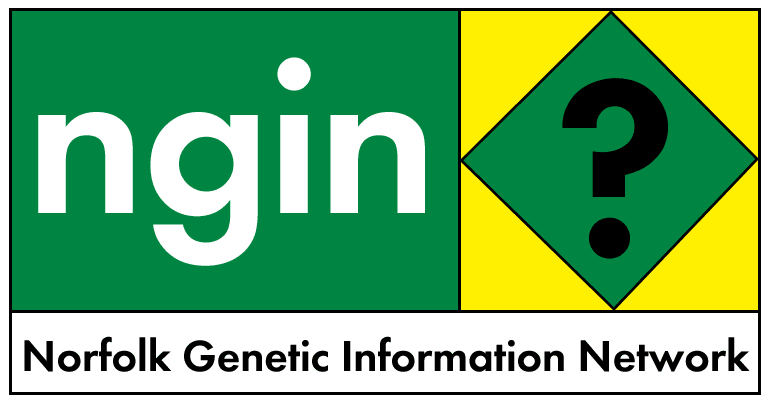 11 November 2002
APPEAL FOR ENQUIRY INTO CORRUPTION AND IRREGULARITIES IN INDIA'S SCIENTIFIC AND REGULATORY AGENCIES
The Chief Vigilance Commissioner (CVC) for the Government of India is being asked to institute an enquiry into corruption and irregularities in the official process of testing and approval for genetically modified crops in India. This involves the GEAC, the Department of Biotechnology and its two monitoring and evaluation committees. The CVC looks into corruption charges against central government officers.
---
GM Mustard: NGOs Appeal to CVC to examine corruption and irregularities in India's scientific and regulatory agencies, GEAC in particular.
Press Release
Nov 11, 2002
Farmers' organizations and NGOs have appealed to the Central Vigilance Commissioner to investigate the conduct and performance of India's scientific and regulatory agencies, particularly the GEAC and the Department of Biotechnology, concerned with the approval of GM crops. Bt cotton, which was approved for commercial release in March this year, belongs to Mahyco-Monsanto and the GM mustard pending approval belongs to ProAgro/Aventis. The known proclivity of the multinational sector to buy influence in governments is known from many countries. Added to this, the complete lack of transparency in the functioning of the GEAC and other agencies has fuelled allegations of corruption and irregularities.
There is open talk here that Monsanto and ProAgro/ Aventis have 'bought' influence in official circles and government departments to get favourable verdicts for their GM varieties. It is therefore important that the Central Vigilance Commissioner investigate the allegations of corruption in the scientific and regulatory agencies, Dr. Suman Sahai of Gene Campaign said.
More worrying is the verdict in April 2002 by the Federal Court in Houston, USA, which finds it perfectly alright for American companies to bribe officials abroad for marketing their products, says Mr Devinder Sharma of the Forum for Biotechnology and Food Security, New Delhi. With the US legalising corrupt practices for its own companies, it has become more important for countries like India to examine the role of money power in such policy decisions, he added.
The GEAC which met on Nov 7 in New Delhi has deferred its decision on GM mustard by a Œfew weeks' , It is thought to have done so under the pressure brought by NGOs and farmers' organisations. "Nothing is solved by this deferment and all outstanding concerns remain ", said Sri Vijay Jawandhia of the Shetkari Sangathana. The GEAC has ruled out any fresh or additional trials so what does it expect to do in the next meeting except rehash the old data ?
It continues to remain a matter of concern that the GEAC has resolutely refused to respond to requests from the NGO community seeking information on the results of field trials of both Bt cotton and GM mustard. Despite repeated requests and several letters requesting information about the results of field trials of transgenic varieties, Sri. A.M. Gokhale, Chairman GEAC, has not responded to the queries made. This evasive conduct would seem to suggest that Mr. Gokhale and the GEAC are hiding unpleasant truths that cannot withstand public scrutiny.
P. V. Satheesh, convenor of the Andhra Pradesh Coalition in Defence of Diversity, criticised the Central Government for attempting to introduce the GM mustard, "in a hush-hush manner'' without any public consultations and demanded that the biosafety and health impact issues be put to public debate before its approval.
NGOs have been repeatedly raising concerns about the poor quality and standard of the tests conducted. There is information that the food and feed safety studies are not satisfactory and that sufficient field trials have not been conducted on the GM mustard variety. This point was even raised in the GEAC. NGOs have also demanded information about how these studies were conducted and by whom so that speculation could be laid to rest but the GEAC has desisted from responding.
For all crop varieties to be released in India, it is mandatory to hold multi-locations research trials for three years under the All India Coordinated Crop Research Projects. Why an exception is made to genetically modified crops, asks Devinder Sharma, saying that in fact there is a greater need to hold exhaustive research on the negative environmental impacts of these crops with alien genes. This in itself is an indication of how agricultural research is being manipulated to benefit the industry.
It is very strange that ProAgro is giving assurances on the questions raised by civil society. What credibility is there about ProAgro's views when it is the interested party, and it is their variety, which is under trial? Why is the GEAC silent, watching Proagro fool the public by scientific half-truths to allay fears about genetic contamination? Dr. Suman Sahai said, that any biologist will tell you that mustard being a cross pollinating species, pollen and gene transfer from GM mustard to non-GM varieties and their wild relatives is bound to happen and genetic contamination will take place. Nothing can stop that. It is the dictate of biology.
On what basis does ProAgro claim that their studies have "ruled out any crossover to wild species"? This is an out and out lie. Members of Bharat Krishak Samaj, Kissan Sangh and Kheti Virasat have demanded an open debate on the safety of GM mustard and an assurance that no gene transfer will take place from ProAgro's GM mustard to non-GM mustard. If India is to develop as a leading agricultural country capable of absorbing and implementing new technologies then the scientific and regulatory agencies will have to demonstrate far more maturity and sensitivity to public concerns than they have been doing so far. The non-transparency in which GEAC functions calls for an examination by the Central Vigilance Commissioner to assess whether there is corruption and irregularities involved in the functioning of the government agencies. The non-responsive attitude of the GEAC is not acceptable, particularly when the information that is denied could have a direct impact on the safety of food consumed by the masses as well as on the environmental integrity of the region, said the NGOs and farmers organizations.
Gene Campaign (Dr. Suman Sahai)
Forum for Biotechnology and Food Security (Devinder Sharma)
Popular Education & Action Centre (Anil Choudhary)
Shetkari Sangathana (Vijay Jawandhia)
Andhra Pradesh Coalition in Defence of Diversity (P.V. Satheesh)
Bharat Krishak Samaj (Krishan Bir Chaudhary)
Kheti Viraasat (Umendra Dutt)